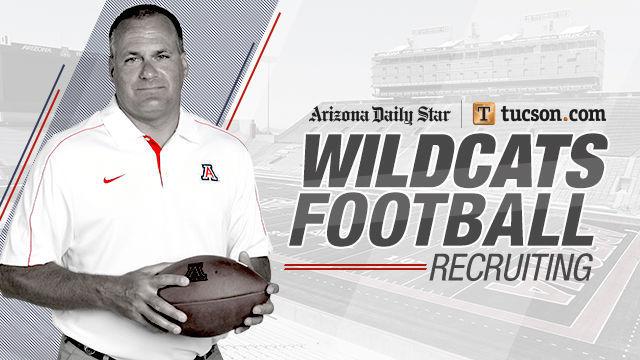 By Zack Rosenblatt Arizona Daily Star
There's been a Texas-sized hole in Arizona's football program since Rich Rodriguez was hired in 2012, and the UA coach has admitted as much.
The Wildcats used to mine the Lone Star State for recruits. Seven years ago, the UA put up a billboard in San Antonio declaring it to be "Wildcat Country," with pictures of Texas-born standouts Nick Foles, Trevin Wade and David Douglas staring down at the city.  
Mike Stoops signed 48 players from Texas in eight years. In six recruiting classes, Rodriguez has signed four.
Two of them, Javelle Allen and Leo Thomas, left the team; a third, tight end Josh Kern, graduated. That leaves safety Tristan Cooper, an El Paso native, as the only Texan on the team as the Wildcats prepare for Saturday's game against Houston. 
The billboard might as well be a small street sign. 
"It was a mistake on my part," Rodriguez said of not recruiting Texas. "We've got too good of a place to be close-minded with that."
Rodriguez reallocated recruiting resources into Texas this offseason, hiring two coaches with ties to the state in Theron Aych (wide receivers) and Brian Knorr (special teams). Safeties coach Jahmile Addae added Dallas to his recruiting responsibilities. 
Arizona's coaches have since offered scholarships to 40 Texans and counting. Two recruits, running back Darrius Smith and safety Jaiden Dockery, have already committed. Those numbers are a vast change from 2015, when the UA offered just one Texas high school standout. That player, Kevin Dillman, turned down the UA for North Texas.
So, how's Arizona doing so far?
Did Rodriguez wait too long?
How should the Wildcats be approaching the state?
Here are our best answers.