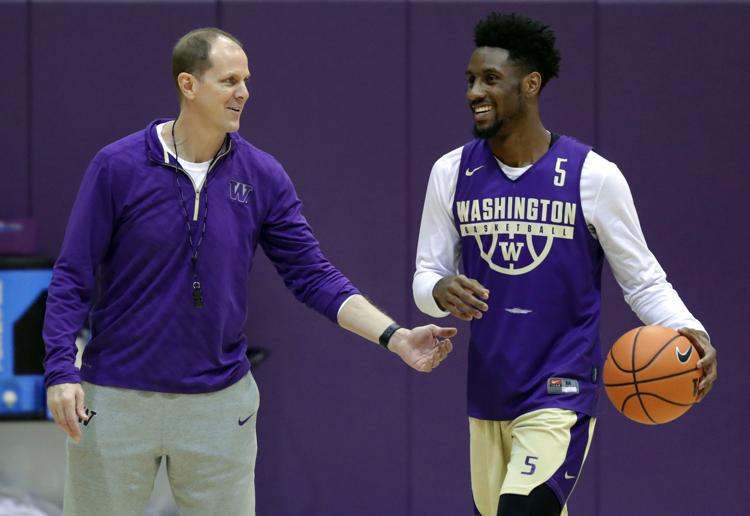 Washington guard Matisse Thybulle said the Huskies spent the majority of last season "trying to figure out the zone," but once they did, their opponents could not.
Washington finished as the most efficient defensive team in the conference and Thybulle was a big reason why. The long 6-foot-5-inch guard recorded a league-high 27 steals in 18 conference games, and earned the Pac-12's Defensive Player of the Year award.
"He was just Spider Man," Washington coach Mike Hopkins said. "When the coaching staff recommended putting Matisse up top (in the zone), we were going against the grain. But he understood it, and his anticipation skills — you know, it's just uncanny. It becomes in the minds of your opponents, and that's when you know your defense is really good.
"He's just a disruptive guy. He makes some plays that you kind of look at each other like, 'Did you just see that? Is that real?'"