For a bra fitting that could change everything, you'll need to bare it all. 
The new boutique on Tanque Verde Road, The Bra Spa, specializes in helping you find a bra in the right fit, the right size and the right style — especially if you're size triple D and beyond. 
Margo Hall opened the store out of her home in September and then moved into a brick-and-mortar location in May. 
This is not your typical bra-shopping experience. 
The store is partitioned into two main spaces — the airy entryway with mannequin torsos showcasing about a dozen cute and colorful bras and the store itself, a luxurious space with two full-length mirrors and a wall of bras.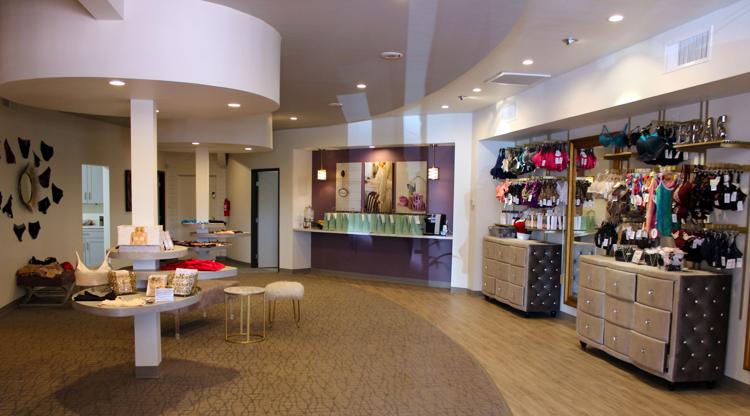 Hall also sells swimsuits that start at size D and a small selection of shapewear and panties. 
But really, you come for the bras.
Rather than leaving you to rifle through the racks of lacy underthings on your own, Hall or her store manager Kateland Weissman instead invite you into a dressing room. 
That's where you learn that you're about to be come best friends. You'll need to go topless for this fitting. 
Hall says most people usually get nervous at this point, but she gestures to a robe hanging on a hook for the modest. 
After inspecting the bra you have on and assessing its fit (or lack thereof), she disappears, returning with an armful of bras she suspects might work for you.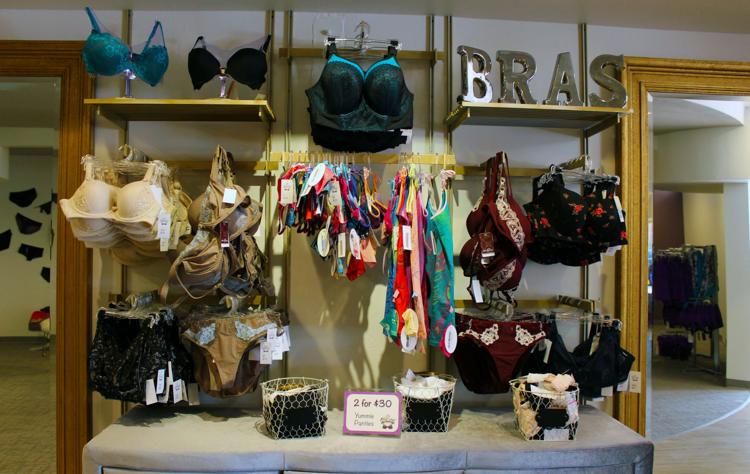 With each bra you try on, she explains what fit looks like and why the garment does or does not fit right. As the fitting progresses, she adjusts her selections based on your body type and style preferences, explaining and answering questions.  
You don't really have to do much of anything. 
"Women seem to think, 'I'm a size,'" Hall says. "Like, 'I got measured when I was 23 and they told me I'm a 32D. Therefore I'm a 32D for the rest of my life.' That's where the education starts. No. No you're not a 32D for the rest of your life or in every style or in every brand, and a D is not a D is not a D."
At The Bra Spa,  6544 E. Tanque Verde Road, she wants to educate women about the cup and band sizes that work best for them in specific styles and why. The fittings are complimentary and appointments are recommended but not required. 
Hall says some of the biggest bra fitting mistakes women make include going up a band size instead of a cup size if the bra is too small and wearing the bra past its prime when it no longer provides support. 
The store stocks a larger selection of bras for women who need bigger sizes, ranging from A to M and 28 to 44. Bras cost anywhere between $24 to $89 with $60 being an average, Hall says.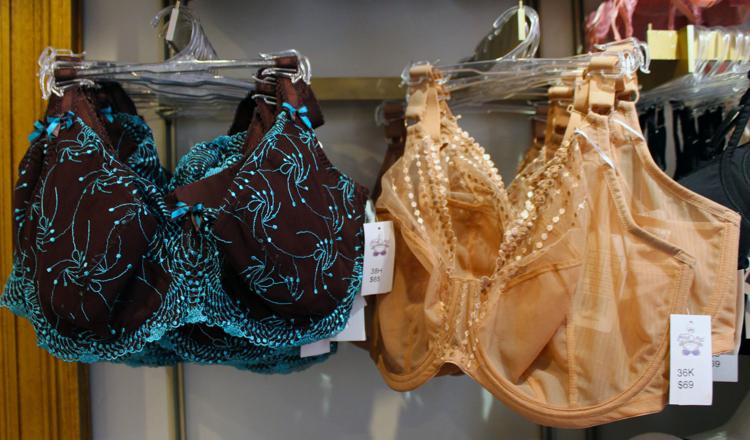 "I'm a well-endowed girl, let's just say, and I have been generously blessed, and so for me, I can't go into a department store or Victoria's Secret and find anything. I don't fit ..." says Jolene Campbell, a Bra Spa customer who drove to the store from Marana. "Most of the time, I have to order everything online, and you don't have the experience of trying it on. Bras are the foundation, and if that doesn't fit, the rest of it is out of whack." 
Although The Bra Spa is still building its inventory and filling in sizing gaps, Hall is also not opposed to tacking custom orders onto vendor shipments. 
"You look around here and we have colors out there," she says, gesturing around the store. "And you can see there are things in larger sizes. This purple one with the green is a larger size and so is that flowered one. I really take into consideration that ladies with larger busts do want color, and they can't find it anywhere else." 
Hall's passion for bra fitting grew out of a fitting she had roughly 20 years ago in Atlanta. 
"I went to a bra boutique, and I had big bosoms, and they knew all about big bosoms, and they taught me what fit looks like, what fit feels like, and then they had inventory that fit me," she says. "I was a convert at that time."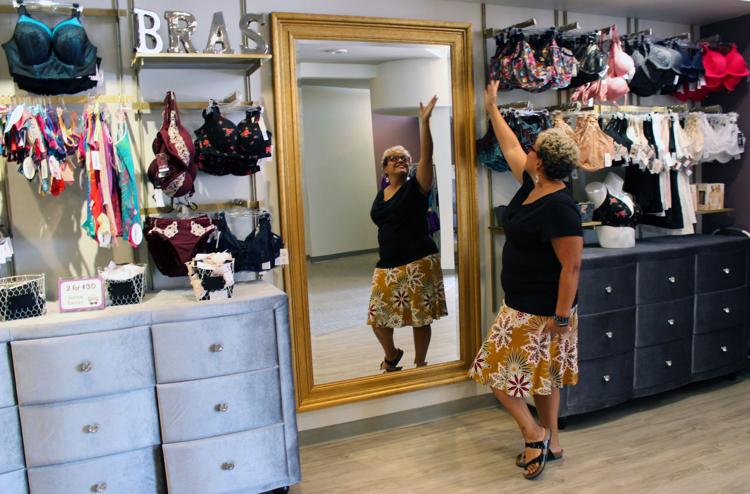 Hall spent about 20 years of her career as a legal administrator, but when she began considering a professional pivot, she remembered that bra boutique and its impact on her. 
"I was living in Los Angeles, a single mom of two little girls working in Corporate America, and I just knew that something needed to change," she says. 
The trio moved to Tucson, Hall's childhood home, about a year ago. She toyed with being a bra fitter for a department store but knew that wouldn't support her family. 
She went the business owner route. 
Fitting teens and educating their moms is another passion of Hall's, as her own daughters begin to need that support. 
She has also gone to speak with a few high school girls' sports teams about finding a sports bra that does the job. 
"Ladies get so excited," she says. "Let me tell you, we have at least 25 percent of women wear their new bra out of the store and a lot of old bras going in the trash."
The Bra Spa will donate gently-used bras to clothing closets run by Eagles Wings of Grace, Intl. and the YWCA. The donor then gets 5 percent off her purchase. 
Hall also hosts bra fitting parties, where customers can invite a small group of friends to The Bra Spa for personal fittings. The boutique provides snacks and the party can bring its own drinks. 
"Then, depending on their level of modesty, they come out of the dressing room and ask their girlfriends what they think," Hall says. The customer who hosted the party then gets incentives based on how much her friends buy. 
"It's really nice to have that level of service here in town, especially for someone who only has the option to buy online," Campbell says. "It's nice to go in and have that one-on-one personal experience. And I can go in and support a local business and get something that I desperately need." 
Visit braspa.co or call 770-7870 to book an appointment.