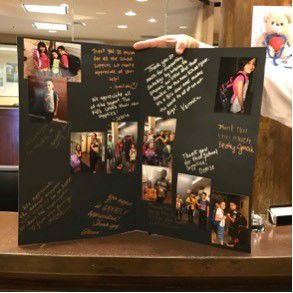 Southern Arizona offices of Coldwell Banker Residential Brokerage: The Tucson/Foothills, Tucson/Williams Centre, Oro Valley and Green Valley offices of Coldwell Banker Residential Brokerage partnered with Big Brothers Big Sisters to host a back-to-school supply drive.
At the end of the monthlong drive, the offices had collected more than 55 boxes of colored pencils, 80 boxes of crayons, 65 boxes of pencils, 50 glue sticks and bottles, 30 boxes of markers, 150 sets of writing paper and notepads, 34 backpacks, 30 backpacks with supplies, eight Office Depot school kits and $50 in gift cards.
Submit items about charitable donations by local businesses or nonprofits to business@tucson.com; please use Giving Back in the email subject line and include photos in JPEG format. Sign up for a weekly update of business headlines at Tucson.com/business.