What happens when you mix together rice, evaporated milk, condensed milk, sugar, and a dash of cinnamon? You get the horchata — at least the one at Benny's Restaurant on Grant Road.
If you're unfamiliar, the horchata is a traditional Mexican beverage, usually made with rice, sugar, and cinnamon. Sometimes almonds or other nuts are thrown into the mix. It can be found throughout restaurants in Mexico — and Tucson.
The history of the horchata is washy, with some sources crediting the drink to Egypt. Others give credit to Spain. Originally, it's been said that the horchata was made with chufa nut, also known as tiger nut, which was eventually replaced with rice.
Despite the many versions all over the world, today we're focusing on the Mexican-influenced horchata, which is usually offered next to the popular jamaica beverage, and falls into the umbrella of aguas frescas.
Many Mexican restaurants serve horchata out of a soda fountain, but a handful of eateries make it from scratch, such as Benny's Restaurant.
"I strongly believe that quality ingredients make excellent taste in food and drinks," Benny's Restaurant owner Irma Palomo said in an email. "On the other hand, every person who loves preparing food has a very special, unique touch in such a way that you get a different flavor even following the same recipe."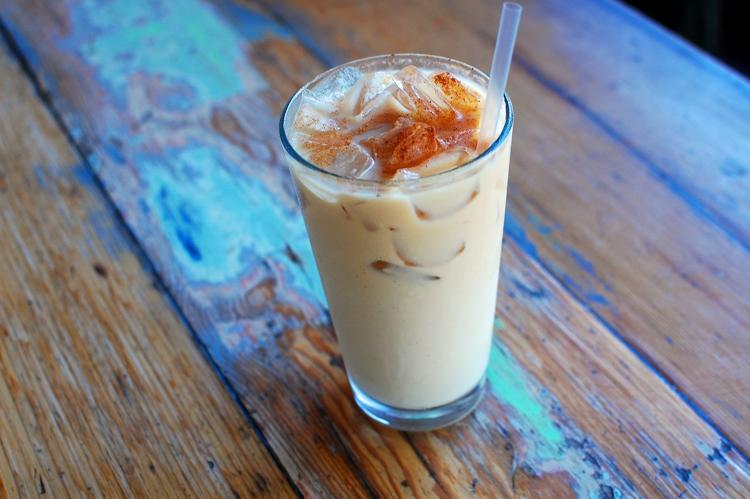 "Making the horchata from scratch follows our philosophy of how we approach food and other recipes," Seis Kitchen co-owner Erika Munoz says. "It's easy and it tastes so much better from scratch." Seis Kitchen has two locations, one in the Mercado San Agustin, the other in Joesler Village on River Road.
"We're super passionate about making things from scratch," she says.
In addition to the classic horchata, Seis Kitchen also prepares the Seis-chata, which is a horchata-flavored cocktail, and the Cochata, which is horchata-flavored coffee.
The Seis-chata is only available at the Joesler Village location, but includes Cruzan Spiced Rum, horchata, and a dash of cinnamon. Munoz calls it "warm and fuzzy."
The Cochata is made with coffee from local shop Presta Coffee Roasters and is available at both locations.
"Horchata is such a delicious base in itself, so why not add a cold brew to that?" Munoz says.
Fellow coffee shop, Tucson Coffee Roasters, also serves their own version of the Cochata, which they call the horchata latte.
"Horchata is a popular Tucson drink," Director of Operations Rachael Lewis says. "It's a southwestern drink, and we wanted something familiar, but also something a little different that you don't see often."
Lewis says the drink was the creation of owner Ian Victors. The horchata latte isn't made with rice milk, but is made with horchata flavoring, cinnamon, espresso, and your milk of choice.
It's served at both Tucson Coffee Roasters locations, Swan Road and Camp Lowell Drive, and Craycroft Road and Broadway Boulevard.
But the horchata doesn't stop there. Other twists can be found all over Tucson.
The "Churrochatta" at Zona 78 is horchata-flavored with salted caramel, Cinnamon Toast Crunch garnish, whipped cream, and churros.
For another alternative, head to Bing's Boba Tea. The shop serves up "snow smoothies," which their website describes as an "ice-blended drink with real dairy." Horchata is among the many flavors they offer.
If you want a bit of horchata in your food, pay a visit to Reforma Cocina Cantina on Campbell Avenue. Not only do they make the classic beverage from scratch, they also offer Horchata French Toast during Saturday and Sunday brunch hours.
Some brewing companies, such as Pueblo Vida Brewing Company and Borderlands Brewing Company, have also used and featured horchata in the past.
"Horchata is a classic agua fresca and, to me, it's the most delicious," Munoz says. "I think it's the most loved."