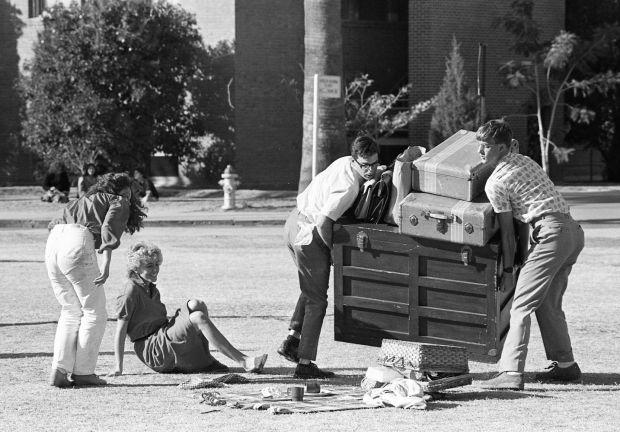 University of Arizona graduates everywhere will recognize the setting of this 1980s campus comedy.
Administrators at the UA first approved filming of the movie on campus and then revoked it. 
"We were concerned that the movie does not portray campus life in a representative way," Dudley B. Woodard Jr., vice president for administrative services and member of the university's executive staff, said in a 1983 Star story.
Later, after a meeting with senior UA officials, movie producers and members of the city and state film commissions, the UA made an about-face.
The UA agreed to let "Nerds" film in Tucson if the director reduced the shooting schedule to avoid disrupting campus activities, shot the lurid scenes elsewhere, took advice from fraternities, and did not mention the UA anywhere in the film, according to a 2007 Star story.
Local locations: Bear Down Gym, Arizona Stadium and University of Arizona campus frat houses, the Quaker meeting house on Fifth Avenue, the Scottish Rite Temple downtown.