10 things you might not know about John Dillinger's capture in Tucson
On January 25, 1934, John Dillinger and his crew of criminals, Charley Makley, Russell Clark and triggerman Harry Pierpont, were apprehended by Tucson law enforcement following a string of bank robberies, murders and jailbreaks carried out from Kentucky to South Dakota. 
The gang came to Tucson to hide from the heat and get out of the cold, but soon found themselves behind bars. They were eventually transported east to face their fates. 
Hotel Congress, the same hotel that helped bring the Dillinger gang to justice (see fact No. 2), celebrates Dillinger's capture each year with Dillinger Days, set to take place this Friday and Saturday. 
On Friday, a speakeasy will be held at 7 p.m. with proceeds going to the Greater Tucson Fire Foundation. Saturday's family friendly activities  include a classic car show, dramatic reenactments and artifacts from the actual apprehension on display. 
Here are 10 things you might not know about Dillinger's capture, taken from Arizona Daily Star stories written at the time: 
They used different names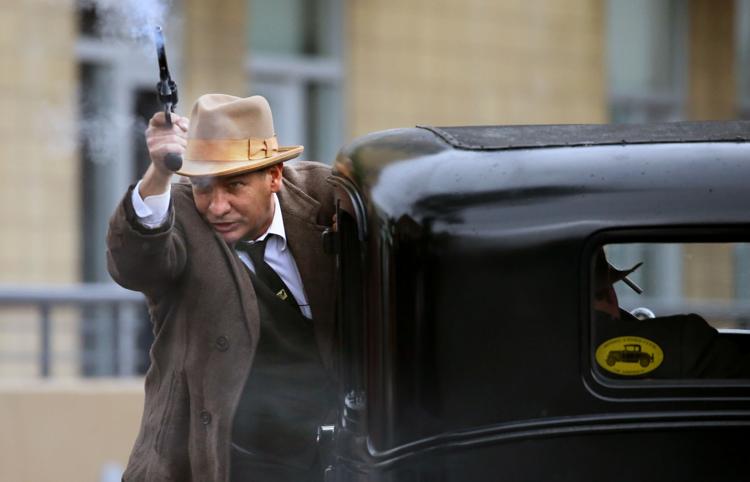 When the Dillinger gang arrived in Tucson, they came using fake identities:
Charley Makely, 50, was posing as JC Davies, a "garageman."
Russell Clark, 39, was Art Taylor, the tailor. 
Harry Pierpont, 31, was a tourist from Florida named JC Evans. 
Dillinger posed as a man named Frank Sullivan from Green Bay, Wisconsin, and had several false documents to prove it. Officers didn't realize Dillinger was actually Dillinger until they were booking him into jail. 
Hotel Congress fire: The beginning of the end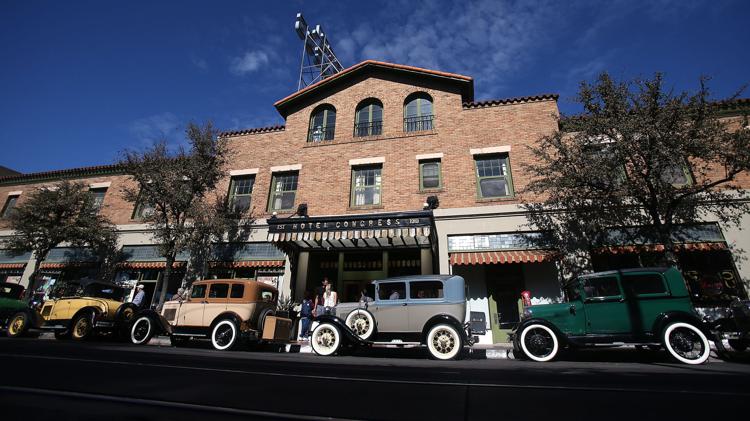 One of the significant events that led to the Dillinger Gang's capture was a fire that broke out in the basement of the Congress Hotel on January 23. 
Makely and Clark had checked into the hotel on January 21. They had asked two firefighters to retrieve their bags on the third floor after the blaze broke out. 
The duo tipped the firefighters $12 for their troubles.
The next afternoon, those same firefighters, William Benedict and Robert Freeman, recognized the generous pair while thumbing through an issue of True Detective magazine. They notified the police. 
They were all caught separately
Dillinger and his gang were all apprehended separately. Russell Clark was arrested at a rental home at 927 N. Second Ave., where Clark and Makley asked that their luggage from Hotel Congress be delivered. Clark resisted but no shots were fired.
Charley Makley was captured at the Grabe Electric Company store at 26 E. Congress.
Pierpont, disguised as a tourist from Florida, was caught at a tourist camp on South Sixth Avenue.
Dillinger had rented a home at 1304 E. Fifth St., but was also captured while approaching the Second Avenue home later in the day. Three officers were waiting for him upon his arrival. 
Dillinger later said that officers were lucky, but also smart to go after members of the gang one at a time. 
Dillinger had a full car when caught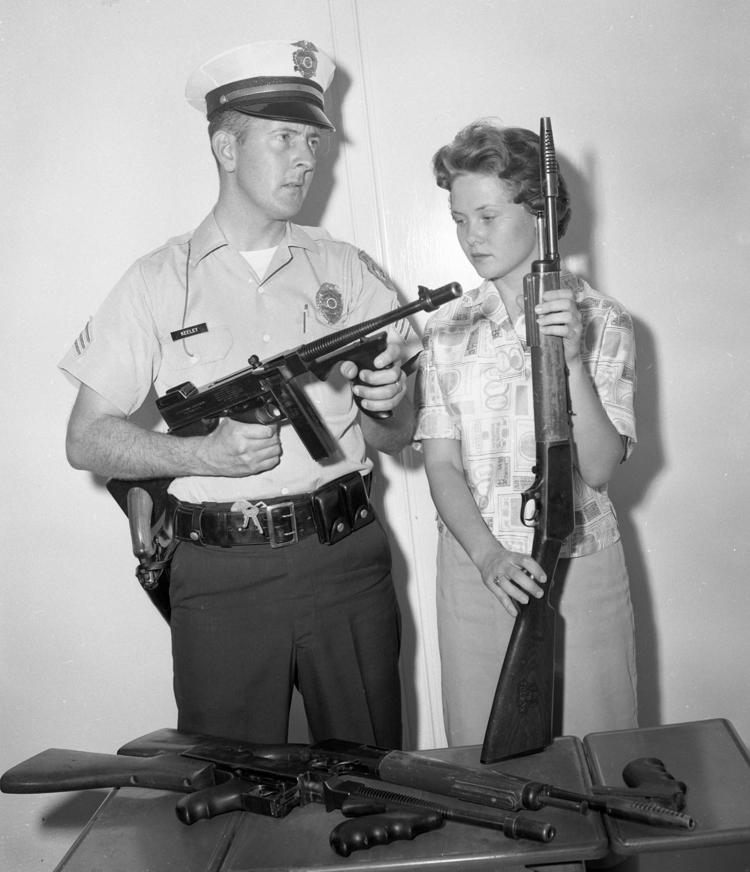 When Dillinger was arrested, they found $9,174 in cash and gold in his Hudson sedan, two sub-machine guns, 500 rounds of ammunition, a young bulldog puppy, and two shortwave police radio sets. 
An article written for the Star said the gang had the following seized when caught: "Numerous hand guns, five sub-machine guns, enough ammunition to run three Mexican revolutions and a half-dozen bulletproof vests of the latest design."
Dillinger and his men weren't the only people arrested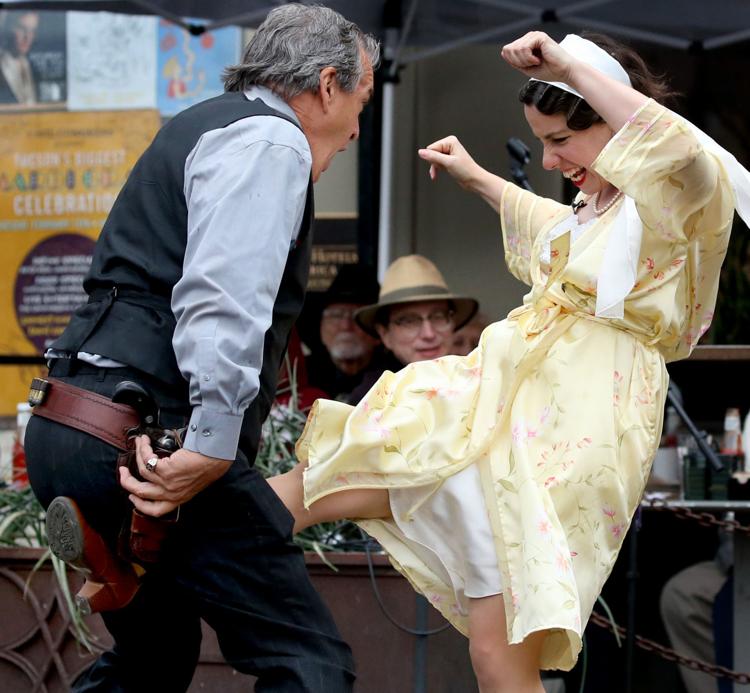 Four women were arrested when Dillinger and his crew were taken into custody, according to the Star:
- Evelyn Frechette, Dillinger's companion, was arrested with Dillinger under the alias "Ann Martin."
- Mary Kinder was nabbed with Pierpont, her boyfriend
- Bernice Thompson, posing as Opal Long, was also taken into custody.
- The fourth woman, who wasn't named by the Star, was released by police after it was discovered that she was an entertainer from a local cabaret and had no connection to the gangsters prior to their arrival. 
Dillinger's dad was bummed about his son's capture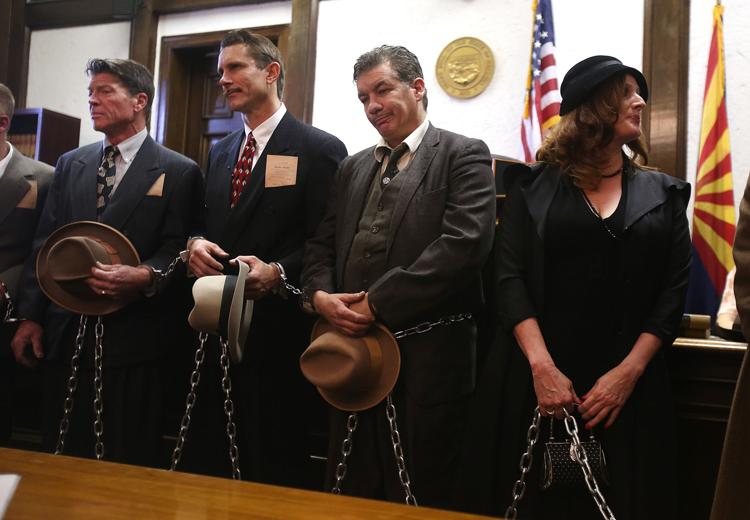 While Dillinger sat in a Tucson jail, his father, John W. Dillinger Sr., 73 at the time, was lamenting his son's capture from Mooresville, Indiana. 
"It's pretty hard to know your son will go back to prison, but I'm so glad he didn't try to shoot anybody or anybody tried to shoot him," Dillinger Sr. said in an interview with the Associated Press that ran in the Star. "I kind of hoped John would get out of the country before he got caught, but then maybe this way is best."
Dillinger and company had a special guest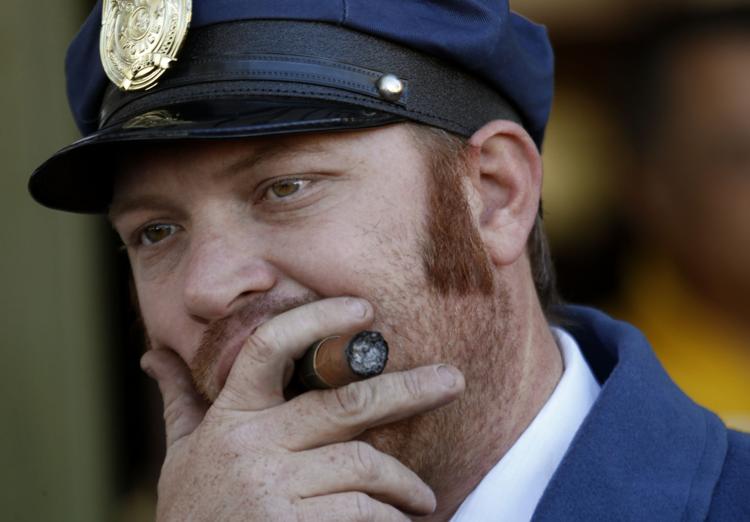 During the Dillinger gang's jail-time in Tucson, they received a visit from Benjamin Baker Moeur, the fourth governor of Arizona. 
"Come on out boys and let the governor of Arizona see you," Sheriff John Belton told the crew as Moeur walked in, the Star reported. 
"Well governor, I'm sorry to see you here," Pierpont responded. 
The paper said Makley was the most talkative of the crew, shaking hands, and chatting about the weather, Tucson and acquaintances in Phoenix and Indianapolis. 
Dillinger's car had a fate of its own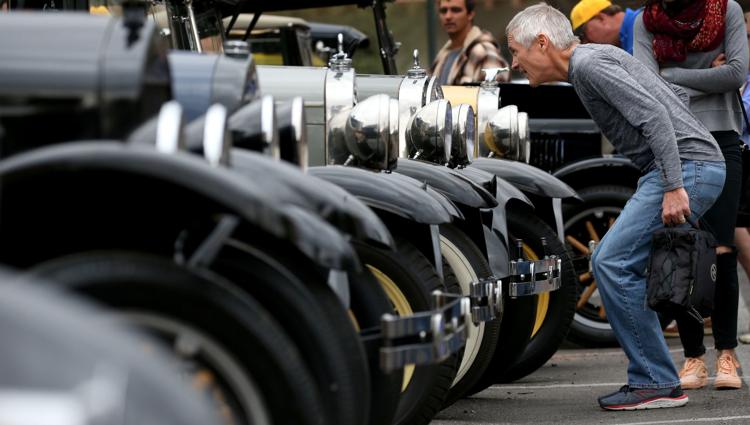 After his arrest, Dillinger's 1934 Hudson went on display at Rollins Motor Company on North Sixth Avenue. 
Rollins had been trying for weeks to obtain that specific model with no success. 
A case of mistaken identity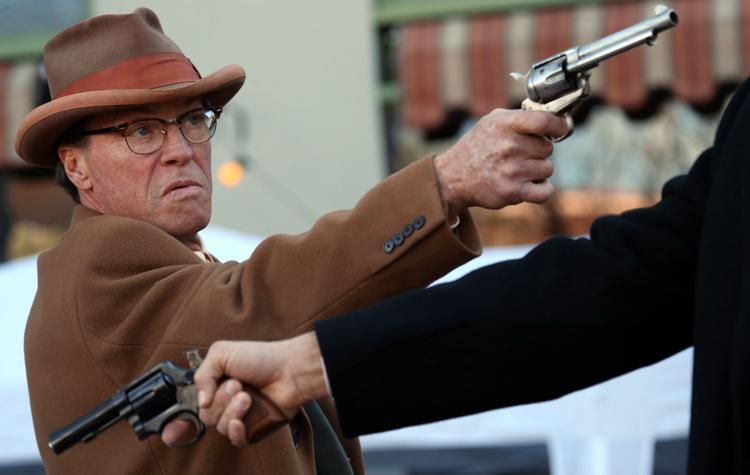 While officers were guarding the house waiting for Dillinger, they confronted a man, guns drawn, who they thought was the notorious criminal. 
The mystery man ended up being Professor John J. Thornber, a botanist from the University of Arizona. 
Thornber was well known in the city for his beautification efforts and for contributing columns to the Arizona Daily Star. He was out on his evening constitutional. 
The nation's baddest criminals were surprisingly friendly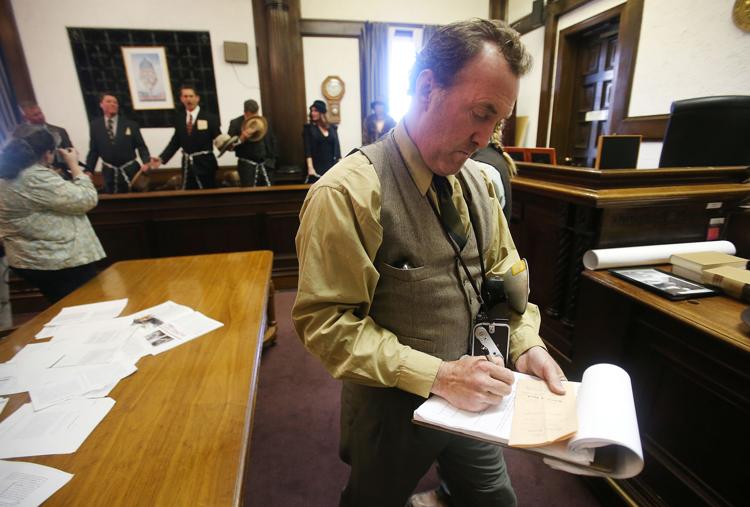 Surprisingly, Dillinger and Pierpont had nothing but good things to say about Tucson and its police force. 
While in jail, the duo said that they were in Tucson to lay low and didn't have any gigs planned. 
Pierpont wanted to make sure the paper took note that he did not say Tucson was a "hick town," one Star article read. 
He also was impressed with the city's police work. 
"There are two kinds of officers: Rats and gentlemen," Pierpont said. "You fellows are gentlemen and Indiana and Ohio cops are rats."