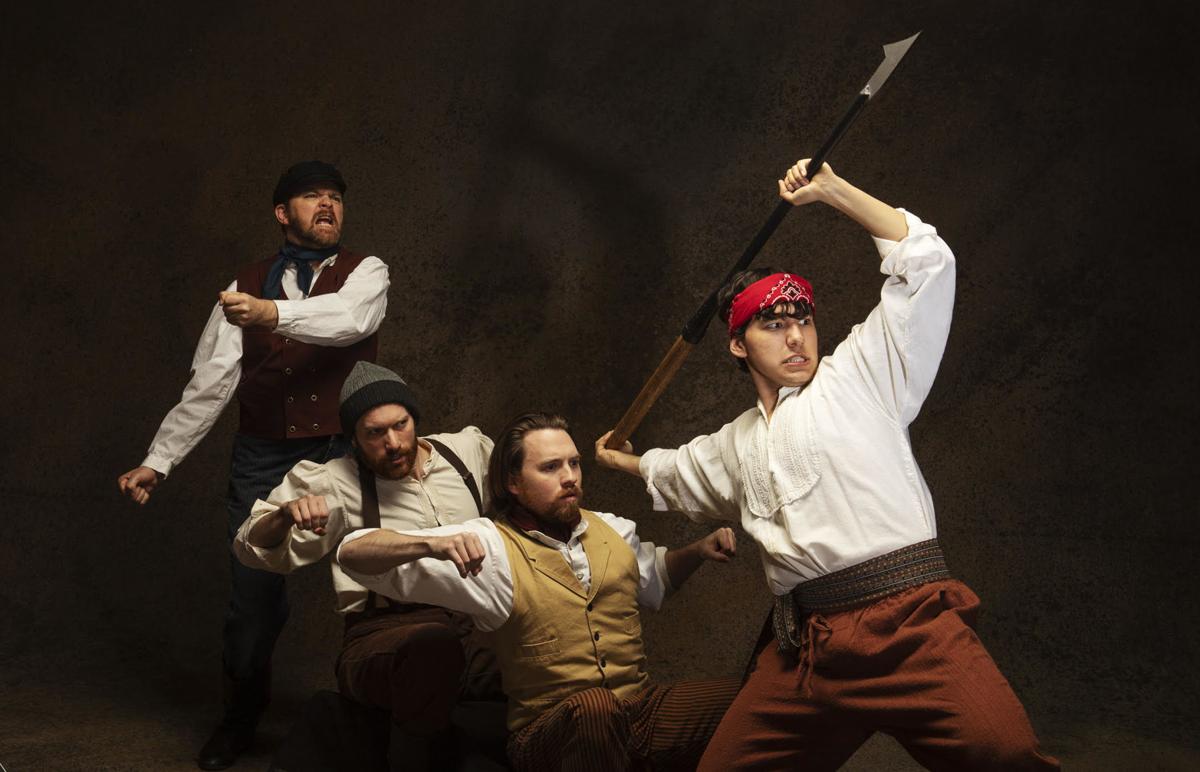 The Rogue Theatre takes to the sea with its adaptation of Herman Melville's classic novel, "Moby Dick," which recounts the whale hunter Ahab's obsessive hunt to find and kill the giant white sperm whale that bit his leg off. Director Cynthia Meier, who adapted the tale with Holly Griffith, gives us four reasons why we want to see it.
Although the novel was dismissed during his lifetime (in fact, Melville died without ever publishing another novel), Herman Melville's "Moby Dick" is now recognized as the Great American Novel by many critics and writers. In tandem with being a great adventure story, the work has beautiful poetic language, almost Shakespearian in its scope.
The novel (and now the play) is full of fascinating characters: Ahab, Starbuck, Queequeg, Ishmael and of course, the great white whale.
This new adaptation is a world premiere collaboration between not only the adapters, Cynthia Meier and Holly Griffith, but also composer Russell Ronnebaum; Ballet Tucson's choreographer and ballet master Daniel Precup; and movement coach Patty Gallagher.
The most frequent question we've had since announcing the project is, "How are you going to do the whale?" It's a mystery that can only be solved by seeing the production.