Westerns filmed at Old Tucson
These movies were all filmed — at least in part — at Old Tucson. Of course, the list is not complete.
Arizona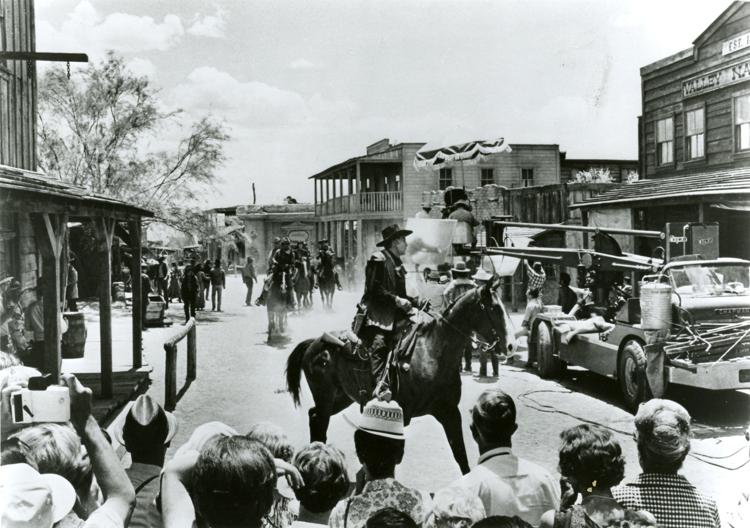 Arizona
1940
Starring: Jean Arthur, William Holden, Warren William
The Last Round-up
1947
Starring: Gene Autry, Champion, Jean Heather
Broken Arrow
1950
Starring: James Stewart, Jeff Chandler, Debra Paget
Winchester '73
1950
Starring: James Stewart, Shelley Winters, Dan Duryea
The Last Outpost
1951
Starring: Ronald Reagan, Rhonda Fleming, Bruce Bennett
Flaming Feather
1952
Starring: Sterling Hayden, Forrest Tucker, Arleen Whelan
Ten Wanted Men
1955
Starring: Randolph Scott, Jocelyn Brando, Richard Boone
The Violent Men
1955
Starring: Glenn Ford, Barbara Stanwyck, Edward G. Robinson
Backlash
1956
Starring: Richard Widmark, Donna Reed, William Campbell
Broken Star
1956
Starring: Howard Duff, Lita Baron, Bill Williams
Reprisal!
1956
Starring: Guy Madison, Felicia Farr. Kathryn Grant
Walk the Proud Land
1956
Starring: Audie Murphy, Anne Bancroft, Pat Crowley
3:10 to Yuma
1957
Starring: Glenn Ford, Can Heflin, Felicia Farr
Gunfight at the OK Corral
1957
Starring: Burt Lancaster, Kirk Douglas, Rhonda Fleming
The Guns of Fort Petticoat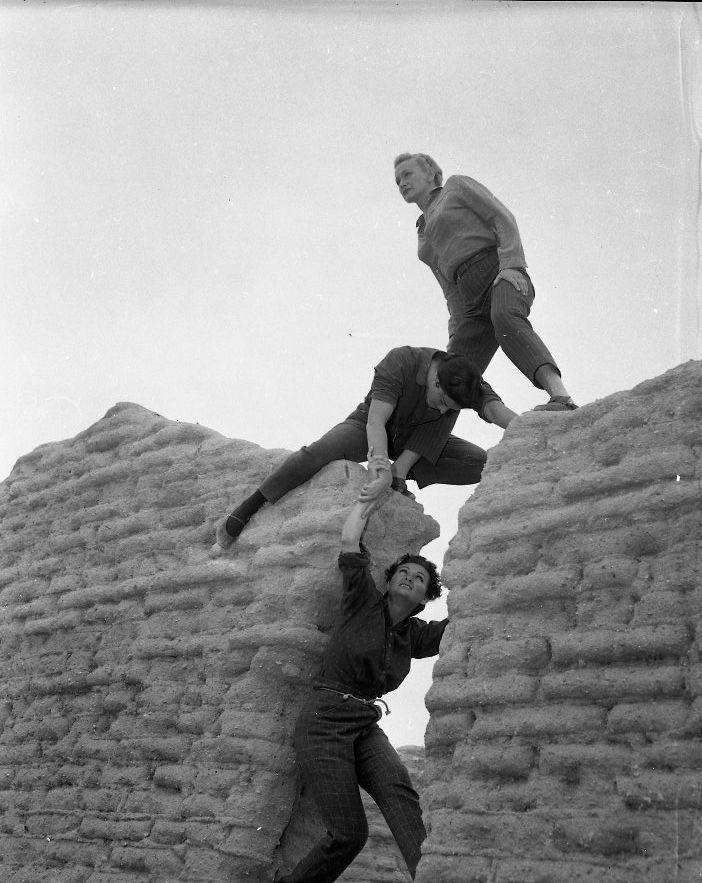 1957
Starring: Audie Murphy, Kathryn Grant, Hope Emerson
Gunsight Ridge
1957
Starring: Joel McCrea, Mark Stevens, Joan Weldon
The Badlanders
1958
Starring: Alan Ladd, Ernest Borgnine, Katy Jurado
Buchanan Rides Alone
1958
Starring: Randolph Scott, Craig Stevens, Barry Kelley
Gunsmoke in Tucson
1958
Starring Mark Stevens, Forrest Tucker, Gale Robbins
The Lone Ranger and the Lost City of Gold
1958
Clayton Moore, Jay Silverheels, Douglas Kennedy
The Last Train from Gun Hill
1959
Kirk Douglas, Anthony Quinn, Carolyn Jones
Rio Bravo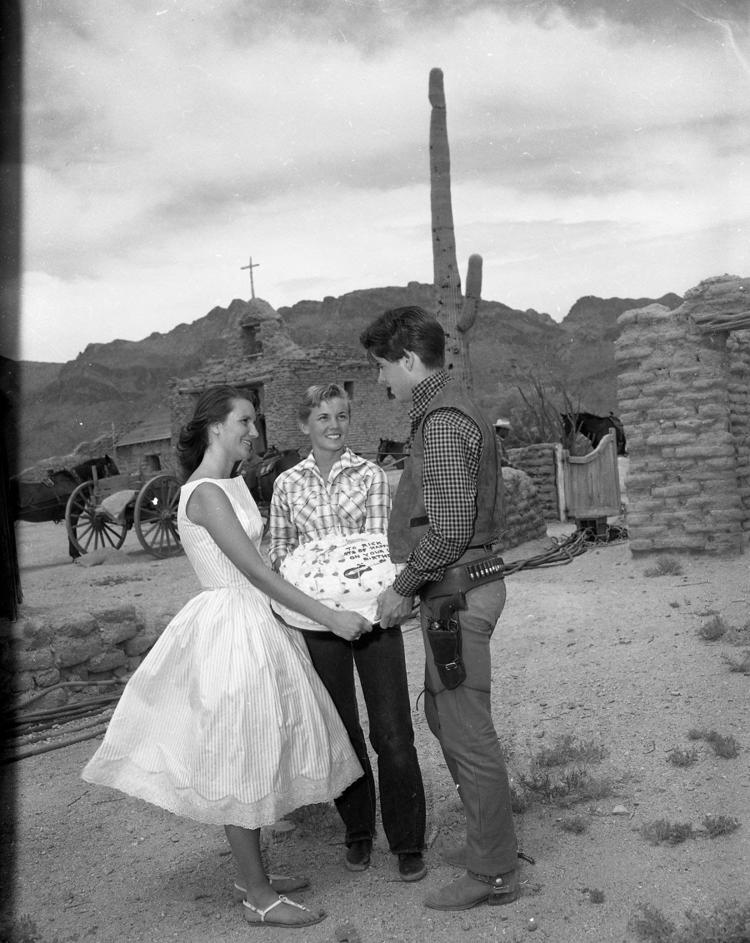 1959
Starring: John Wayne, Dean Martin, Ricky Nelson
Cimarron
1960
Glenn Ford, Maria Schell, Anne Baxter
Heller in Pink Tights
1960
Sophia Loren, Anthony Quinn, Margaret O'Brien
The Deadly Companions
1961
Maureen O'Hara, Brian Keith, Steve Cochran
A Thunder of Drums
1961
Richard Boone, George Hamilton, Luana Patten
Young Guns of Texas
1962
James Mitchum, Alana Ladd, Jody McCrea
Lilies of the Field
1963
Sidney Poitier, Lilia Skala, Lisa Mann
McClintock!
1963
John Wayne, Maureen O'Hara, Patrick Wayne
Arizona Raiders
1965
Audie Murphy, Michael Dante, Ben Cooper
The Great Sioux Massacre
1965
Joseph Cotten, Darren McGavin, Philip Carey
And Should We Die
1965
Nathan Hale, Klair Bybee, Dana Rosado
El Dorado
1967
John Wayne, Robert Mitchum, James Caan
Return of the Gunfighter
1967
Robert Taylor, Chad Everett, Ana Martin
Hombre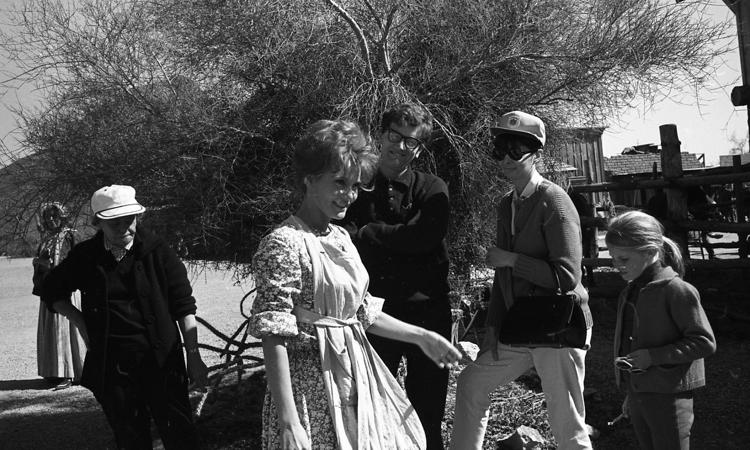 Hombre
1967
Paul Newman, Fredric March, Richard Boone
The Last Challenge
1967
Glenn Ford, Angie Dickenson, Chad Everett
A Time for Killing
1967
Inger Stevens, Glenn Ford, Paul Petersen
The Way West
1967
Kirk Douglas, Robert Mitchum, Richard Widmark
Lonesome Cowboys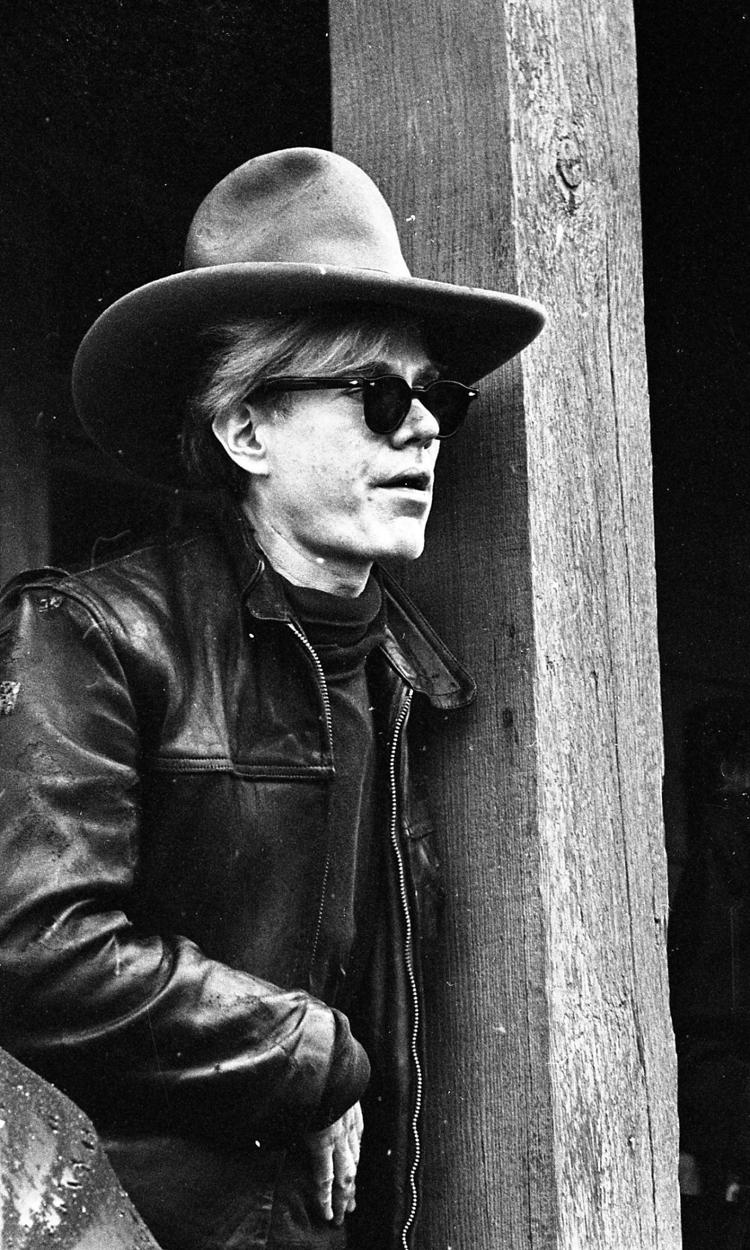 1968
Viva, Tom Hompertz, Louis Waldon
Heaven with a Gun
1969
Glenn Ford, Carolyn Jones, Barbara Hershey
Young Billy Young
1969
Robert Mitchum, Angie Dickenson, Robert Walker Jr.
Dirty Dingus Magee
1970
Frank Sinatra, George Kennedy, Anne Jackson
Monte Walsh
1970
Lee Marvin, Jeanne Moreau, Jack Palance
Rio Lobo
1970
John Wayne, Jorge Rivero, Jennifer O'Neill
The Animals
1970
Michele Carey, Henry Silva, Keenan Wynn
Scandalous John
1971
Brian Keith, Alfonso Arau, Michele Carey
Yuma
1971
Clint Walker, Barry Sullivan, Kathryn Hays
Pocket Money
1972
Paul Newman, Lee Marvin, Strother Martin
Joe Kidd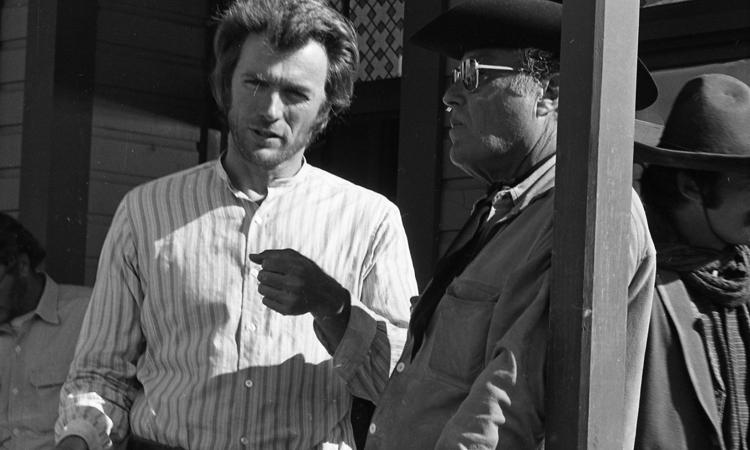 Joe Kidd
1972
Clint Eastwood, Robert Duvall, John Saxon
The Life and Times of Judge Roy Bean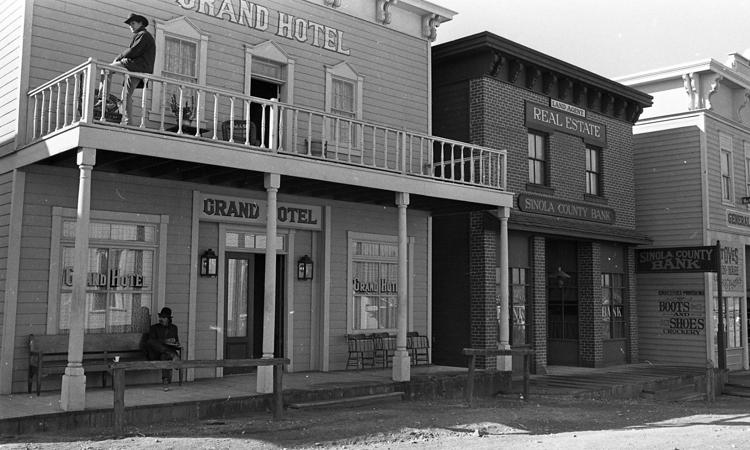 The Life and Times of Judge Roy Bean
1972
Paul Newman, Ava Gardner, Roy Jenson
Guns of a Stranger
1973
Marty Robbins, Chill Wills, Dovie Beams
The Man Who Loved Cat Dancing
1973
Burt Reynolds, Sarah Miles, Lee J. Cobb
Hawmps!
1976
James Hampton, Christopher Connelly, Slim Pickens
The Outlaw Josey Wales
1976
Clint Eastwood, Sondra Locke, Chief Dan George
The Frisco Kid
1979
Gene Wilder, Harrison Ford, Ramon Bieri
The Villain
1979
Kirk Douglas, Arnold Schwarzenegger, Ann-Margret
The Three Amigos
1986
Steve Martin, Chevy Chase, Martin Short
Young Guns II
1990
Emilio Estevez, Kiefer Sutherland, Lou Diamond Phillips
Tombstone
1993
Kurt Russell, Val Kilmer, Sam Elliott
Lightning Jack
1994
Paul Hogan, Cuba Gooding Jr., Beverly D'Angelo
The Quick and the Dead
1995
Sharon Stone, Gene Hackman, Russell Crowe
Related to this collection
The movie and TV star died Thursday. He was 82.
It's the end of the line for the buffet on St. Mary's Road on the city's west side. 
The UA is honoring the man who made the Wildcats into a basketball power, and it's a wonder it took so long. 
Greg and Ryan discuss why the Wildcats are spending $300,000 to honor the legendary coach, and why it's important that Olson is there to see it.
At 33 million certified units sold, the best-selling album of all time has achieved triple-diamond status — the only album to do so.
We used to joke about Imelda Marcos and her shoes. Now we have Melania Trump and her high fashion. She was criticized for the designer pumps s…
Images captured in Tucson from 1964-65. 
Hurricane Harvey came ashore in Texas as a Category 4 storm on Aug. 25, 2017. It was downgraded to a tropical storm, but has parked itself ove…
Tempe-born cineplex chain is celebrating its 84th anniversary. 
NAU week: Arizona coach Rich Rodriguez meets the media after practice Tuesday morning.
Greg weighs in on UA football, a looming Salpointe-Cienega matchup and pro boxing.
Brandon Dawkins and Khalil Tate are listed as co-starters for NAU, but all signs point to Dawkins getting the nod.
All the advertisements featured appeared in the Arizona Daily Star between 1961 and 1969. 
Photos from August's funeral notices with links to the obituaries of each person. For more obituaries go to legacy.com/obituaries/tucson/
Advice for the real world.
Mark Brnovich acknowledges the Trump administration decision could make the issue moot.
The UA has much to offer this semester to the public.
Tucsonans take to the streets to support "dreamers."
Foes of universal vouchers have more than enough signatures to give voters the last word — if the petition drive is not invalidated by judges or legislators.
Changes allow for a number of exemptions.
Comments also did not violate county policy, according to county legal opinion. 
The UA has to keep the future pro out of the backfield. Many others have tried and failed.
Under a plea agreement, he received probation.
A bear charged a hiker in the Santa Rita Mountains Sunday.
By Zack Rosenblatt Arizona Daily Star
Status of pilot unknown, 162nd Wing says.
The former UA forward is averaging 22.5 points and 7.3 rebounds.
The Boxyard will feature four restaurants and two bars with communal dining.
Private and government analysts, economists agree that independent contract work is growing.
Highlights of the UA's media availability after practice Tuesday morning as preparations for Houston continue.
The Fighting Falcon was based at Tucson International Airport.
Triple-digit heat continues through at least next week.
Casting is on Sept. 16 from 10 a.m. to 6 p.m.
The Phoenix-based chain announced plans for Tucson back in spring 2016.  
An Iraqi student pilot was killed when an F-16 jet crashed during a training mission in Southeastern Arizona, authorities said Wednesday.
The team that wins it all on Super Bowl Sunday remains in the restaurant's rotation for the rest of the year. 
Upscale fine-dining restaurant hosting three-day finale to close five-year run.
Police Chief Chris Magnus followed the marchers from a park.  
Rally organizers called for making Tucson a sanctuary city.
Want to know why there's no buzz in early September? The season starts too early, the games are hot, they're late, and they're long. And don't get Greg started on the opponents.
Advice for the real world.
Advice for the real world.
The City Council vote Wednesday was not unanimous, however.
Arizona schools make modest gains on AzMERIT.
The Southern Arizona VA Health Care System is hoping to improve health outcomes by soliciting feedback through the Veterans' Voices Program.
She wants to limit the pills with opiates patients can get at once; outlaw paper prescriptions for them; ban doctors from giving out the drugs themselves.
The invention reduces chemical risk, makes sunscreen last longer.
Tabula Rasa HealthCare buys medication-management company spun off from the UA.
Technique work up front and in the secondary has been a focal point as the UA prepares to face Houston.
Check out the verdant late-summer beauty at Sweetwater Wetlands.
Showers and thunderstorms are possible today in areas west of Tucson.
Heroin and oxycodone were the most commonly noted drugs in overdose reports.
One out of 15? That can't be right.
One of the drivers ran from the car.
Fashion designer Tom Ford showed his wares at New York Fashion Week.
Readers share their opinions on a variety of topics.
Naz Reid is not visiting Arizona this weekend, and LSU is the expected choice.
The oft-injured senior tailback shows up on the UA injury report for Week 2.
Motorists were advised to expect traffic delays.
A man suspected in serial robberies was arrested Thursday after a robbery of a northwest side fast-food restaurant.
Also: A new report criticizes dark-money group's tax filing after involvement in Tucson elections.
A new commercial port may be part of the modernization project.
Judges said someone being sued for defamation "need not prove the literal truth of every detail."
Several interesting match ups Friday.
A 69-year-old Sierra Vista woman shot a man she says was trying to break into her house Thursday night, just hours after a burglary there, the…
"What is the government prepared to do to give the public the right to observe what's going on?'' one 9th Circuit Court of Appeals judge asked.
The new judge swiped a test and answer key, something she said was a prank. 
Matus founded the Indigenous Alliance Without Borders.
Buyers can now zoom in on a vehicle's details from their couch.
Kara M. Jones of the Community Food Bank is named Woman of the Year, Otto Ramon Bohon of Catalina Wealth awarded Man of the Year
Tucson police identified the man who died Monday afternoon in a wreck at the intersection of South Nogales Highway and East Bilby Road. 
Detectives with the gang unit are investigating the incident.
This is another in our series on the history of longtime Tucson restaurants.
Jacob Alsadek, Nathan Eldridge, Khalil Tate and Shun Brown are among the UA honorees.
The No. 7 Texas A&M Aggies present the Arizona Wildcats their next nonconference challenge. The Aggies bring the nation's fourth-most effi…
In December, much of the country is buried in snow and hunkered down for the holidays beside a warm fire in their homes.
Man claimed to have knife in pocket.
Arizona loses an assistant coach who's been in Tucson since 2013. 
Sprouts Farmers Market has announced a Feb. 28 opening date and hiring plans for its new Green Valley store, which is nearing completion at 18…
City picked for its location near border and willingness of leaders to seek changes to reduce jail population.
Border Patrol arrests on the entire U.S.-Mexico border fell to the lowest total since fiscal 1971.
The Arizona Wildcats picked up their first big victory of the season in Phoenix on Tuesday night, knocking off No. 7 Texas A&M in a game t…
Neutral-site victory a big one for program that's struggled so far this season.
Newcomers are the key to Arizona's successful March, which is why they're playing so much in December.
Will Rawle Alkins play Saturday? Sean Miller now says he "can't really comment."
Q: I am 66 years old. I am getting my own Social Security retirement check, but it is rather small — just shy of $1,000 per month. I tried to …
The next few days brings a smorgasbord of weather conditions.
Arizona's sunny skies were able to compensate for its high rate of property crime.
Arizona jurors who will decide a malicious-prosecution trial against former Sheriff Joe Arpaio were told that one of Sen. Jeff Flake's sons suffered from depression 
There are endless variations on the story of "Cinderella," dating back to ancient Greece.
Republican Jeff Flake posted a photo of a personal check made out to Roy Moore's Democratic rival Doug Jones on Tuesday afternoon. 
Rawle Alkins threw down pregame dunks, slapped his teammates and did just about everything but put on a game uniform when Arizona beat Texas A…
Emanuel "Book" Richardson is scheduled for a pre-trial conference in February on federal charges of bribery and committing various acts of fra…
Xiaohui Fan, of the University of Arizona's Steward Observatory, co-authored the report.
Vector plans to open its new plant next year and initially produce 100 rockets a year. 
Saturday's game against Alabama marks first significant home game of the season. There's plenty at stake.
We see much joy, some frustration, and even tears (both happy and sad) in Job Help. 
"This is crazy wonderful," said Capin Rivera-Ashford of the movie's success.
Tombstone will be a riot of activity June 30-July 1.