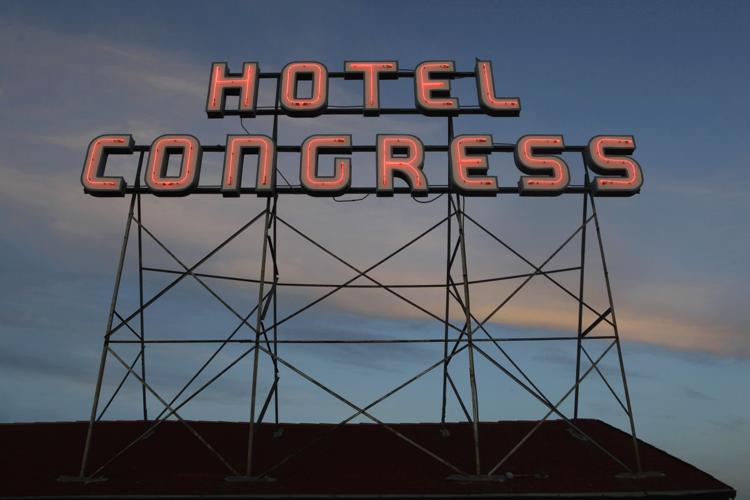 Hotel Congress is believed to be home to a number of supernatural guests. Some of the most notable spirits include a man who is often seen peering from a second-story window, a maid who is always cleaning and a man with a top hat who struts around the lobby. In a 2003 interview with the Arizona Daily Star, Hotel Congress co-owner Shana Oseran mentioned a time when a spirit came to the aid of a guest. 
"One night, someone asked me for the woman desk-clerk they had just spoken to," said Oseran, "but we only had a male desk-clerk working that night, so I knew it was one of our ghosts."
Two rooms in the hotel have been linked to suicides. Room 214 is said to host a guest who died from a self-inflicted shotgun wound, but the date of this incident has never been specified. It's also said that when you look toward the entrance of the room the floor appears to be slanted to the left even though it's level. Room 242 is believed to be the home of a female spirit who shot herself in the head during a SWAT standoff in the mid 90s. Some guests who stayed in this room claimed to have seen her ghostly figure in the bathroom and hear strange noises. One of the rooms is also the permanent home of Vince Szuda, a long-term guest who checked in during the late 1950s and lived in the hotel, at a set rate of $7 a day, until his death in 2001. Vince was known to be a fix-it man who was constantly borrowing butter knives from the restaurant. To this day workers still find butter knives in random places all over the hotel.