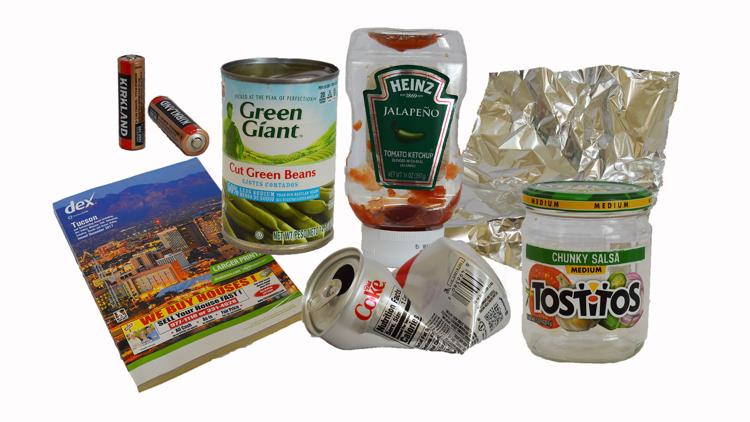 You've been living off the grid if you haven't heard that many restaurants are not automatically giving customers plastic drinking straws. Those straws are the latest thing people want to keep out of landfills.
And a landfill is where they would go, because you can't recycle them.
You want to make sure you're recycling all that you can, but recycling can be tricky. 
Because here's the thing: If enough contaminants are in the load of recycling that aren't easily and quickly removed, the entire load could end up in a landfill.
It is important to learn the recycling rules for your area so you aren't contributing to the high rate of contamination.  
And if you're thinking recycling is too complicated, simplify it.
Recycle the most important and cost-effective items and don't worry about the rest: 
Cans ─ soda, soup, other cans (empty, clean and dry is the rule for all recycling) and you can leave the labels on
Plastic ─ water bottles, other drink bottles, clamshell fruit or take-out containers, rigid plastic like detergent bottles
Paper ─ junk mail (plastic windows on envelopes are fine), newspapers, office paper, shredded paper (in clear plastic bags for much of the area) and cardboard