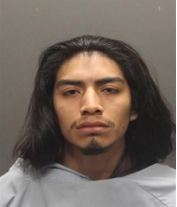 A Tucson father faces a first-degree murder charge after his 2-month-old daughter died from serious injuries, police say.
Dustin Jose, 22, was initially arrested on three counts of child abuse when paramedics took his daughter, Dezlyianna Lopez-Jose, to a hospital with brain bleeds and multiple healing fractures Jan. 22, a Tucson police news release said. 
Dezlyianna died from her injuries four days later.
Detectives determined Dezlyianna was with Dustin at home in the 500 block of West Thurber Road when Tucson paramedics were called. The mother had been at work for the day.
On Thursday, Dustin was charged with first-degree murder, the news release said.
He remains booked at the Pima County jail.  
Contact Star reporter Shaq Davis at 573-4218 or sdavis@tucson.com
On Twitter: @ShaqDavis1