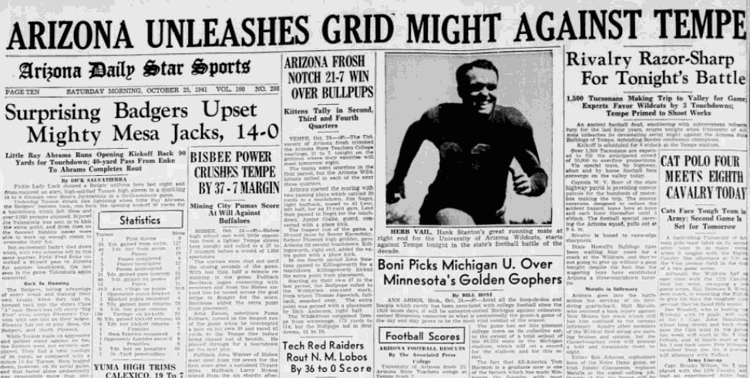 It was a football conspiracy for the ages.
ASU pirated three top prospects from the UA's campus six weeks before the 1937 opening game against, yep, ASU.
On a late August night in 1937, ASU student manager Tom Lillico devised a plan to get former Glendale High School all-state football players Walt Ruth, Wayne Pitts and Rex Hopper out of their UA dormitories and onto the ASU roster.
Lillico drove to Tucson and returned overnight with Pitts, Ruth and Hopper.