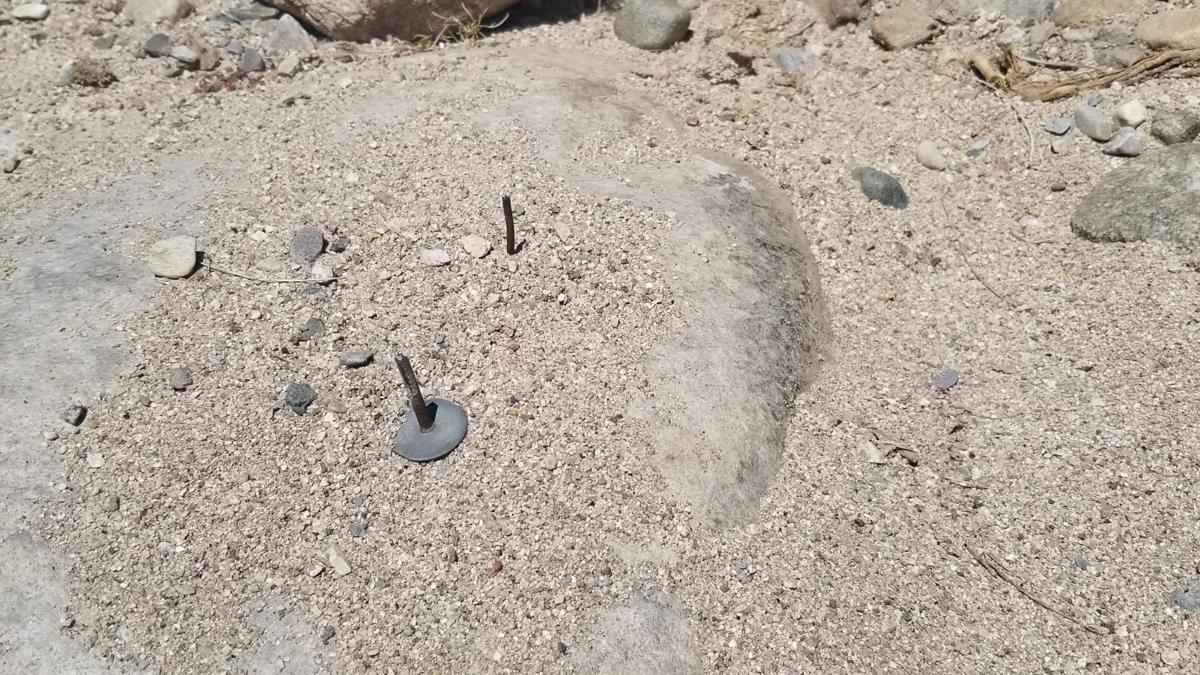 Someone has been planting illegal spikes in the ground in a section of the Santa Catalina Mountains, state authorities said Tuesday.
The Arizona Game and Fish Department is warning hikers, horseback riders and off-road drivers to be on the lookout for booby traps after nails and other sharp metal objects were found poking out of the ground near Edwin Road and Charouleau Gap Trail on the north side of the Catalinas near the SaddleBrooke community, the agency said on its Twitter site.
Photos on the site show the objects pointing several inches above ground, posing a potential danger to passersby.
Game and Fish is asking anyone who comes across such activity to contact the agency at (623) 236-7201.
What you missed this week in notable Tucson crimes and court cases
This week's local crime and court updates from Arizona Daily Star.
Get local news delivered to your inbox!
Subscribe to our Daily Headlines newsletter.