In memoriam: Funeral notices, March 17, 2019
Funeral notices for Sunday, March 17, 2019. For more obituaries go to
legacy.com/obituaries/tucson/
In memoriam: Funeral notices, March 17, 2019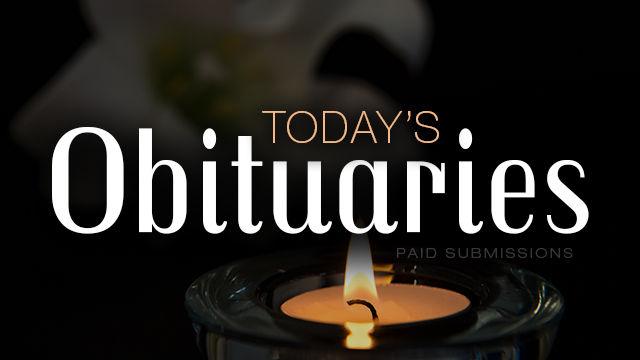 BECK, Gary Lee
BECK, Gary Lee
78, Tucson died in Hospice March 4, 2019. Gary was born in Michigan in 1940. He is survived by Barbara Beck, wife 0f 56 years; son, Gary Lee Beck Jr.; daughter, Ginger Fay Emmett; grandson, Dakota Fay; brother, Robert Beck (Esther) and many nieces and nephews. Gary served in the Navy and graduated from the UofA with a BA in Accounting. There will be no services. If you wish to donate, please donate to Peppi"s House at TMC. Arrangements by EAST LAWN PALMS MORTUARY.
CATHEY, Doris V.
CATHEY, Doris V.
95, Overland Park, KS, passed away on March 11, 2019. There will be a Visitation at AMOS FAMILY FUNERAL HOME in Shawnee and a Graveside Service at Shawnee Cemetery at a later date. Memorial contributions may be made to the Shawnee United Methodist Church, 10700 Johnson Dr., Shawnee, KS 66203, or to a charity of the donor's choice. Mrs. Cathey was born July 18, 1923, in Kansas City, MO. She graduated from Shawnee Mission Rural High School in 1941, and married Robert E. Cathey on September 10, 1941, at Shawnee United Methodist Church. Doris was preceded in death by her husband, Robert E. Cathey; her mother, Neta (Bangs) Heaton; her father, William H. and step-mother, Myrtle (Cathey) Heaton; her brother, William H. Heaton, Jr. and nephew, Gary Yantis. She is survived by her only child, Dr. Robert H. Cathey of Shavano Park, TX (formerly of Manhattan, KS) and his wife, M. Elizabeth Cathey; two granddaughters, Wendy Helfrich of Hebron, NE (husband Tony), and Elizabeth Shirley of Wamego, KS; two step-granddaughters, Denise Richtsmeier of Ackley, IA (husband Chris) and Cynthia Beving of Tucson, AZ; one great-granddaughter, Katelyn Shirley of Lawrence, KS; two great- grandsons, Logan R. Wiedel and Laken Wiedel of Hebron, NE; three step-great-granddaughters, six step-great-great-grandsons, two step-great-great-granddaughters, half-sister/niece by marriage Ruth Heaton; nieces, Susan (Yantis) Bolton (husband Dr. John), Pat (Myers) Trueworthy (husband Dr. Bob); nephew, George Yantis (wife Jackie) and niece-in-law, Doris Yantis (widow of nephew Gary). The entire family is especially grateful to niece, Susan Bolton for her care and devotion to Doris during the last several years. Mrs. Cathey lived her entire life in Johnson County, KS. She and her husband, a WWII combat veteran, were married for 60 years before his death in December 2001. Doris worked in the W. H. Heaton Pharmacy in Shawnee, KS, and later worked at and was part-owner (with her husband) of a restaurant in Shawnee. She also worked in the women's wear department at Harzfeld's department store in the Kansas City Country Club Plaza, and later worked at Phillips Petroleum Co., and at North Supply Telephone which eventually became part of Sprint Telephone. After retiring from Sprint in 1988, she enjoyed spending time with friends and family by telephone and at movies, lunches and shopping. Arrangements by AMOS FAMILY FUNERAL HOME, 10901 Johnson Dr., Shawnee, KS 66203; 913-631-5566.
DEMLOW, Jean M.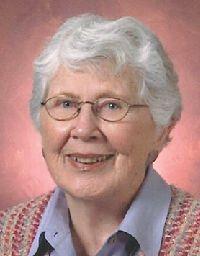 DEMLOW, Jean M.
Jean Mutz Demlow, 96, of Evergreen, CO passed away February 28, 2019 surrounded by her family. She was born January 4, 1923 in Edinburgh, IN and grew up in Indianapolis. She attended Western College for Women in Oxford, OH and Indiana University in Bloomington, IN. Jean lived in Tucson for 43 years before moving to Evergreen in 1997. She enjoyed music, literature, art, nature and traveling. She was a fiber artist who tried her hand at everything from quilting, knitting and weaving to macrame, origami and other crafts. Her family was her greatest joy. She is survived by son, Tom (Anita) of Vancouver, WA; daughters, Jane Coffey of Tucson, Ann (Howard) Hargrove and Judy (Elliott) Drumright of Evergreen; nine grandchildren and two great-grandchildren. She was predeceased by her parents, Frank and Florence Mutz; her brother, Tom; her husband, Jack and her son-in-law, Michael Coffey. A Memorial Service will be held in Golden, CO on Saturday, April 6, 2019. In lieu of flowers, donations may be made to Anchor Center for Blind Children, 2550 Roslyn St., Denver, CO 80238; The Nature Conservancy, Attn: Treasury, 4245 N. Fairfax Drive, Arlington, VA 22203 or St. Mark's Presbyterian Church bell choir, 3809 E. Third St., Tucson, 85716.
DEW, Jean Marie Taylor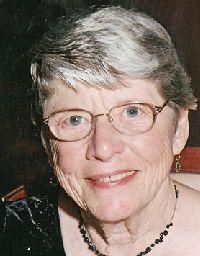 DEW, Jean Marie Taylor
Jean was born on a farm in Bainbridge Township, Ohio, on July 2, 1926. Starting in April, 1945, she attended Frances Payne Bolton School of Nursing at Western Reserve (now Case Western) University in Cleveland, Ohio. After graduation, she worked as an RN at University Hospitals in Cleveland. In 1950, Jean married Philip Dew, a medical student at Western Reserve. In July, 1955, they moved to Tucson with their two year old son, David when Phil joined the Pediatrics Dept. of the Thomas-Davis Clinic. Jean was active in the Pima County Medical Auxiliary and in the Arizona Medical Auxiliary, where she served as State President, and served on the national level of the American Medical Auxiliary. Her many volunteer activities included serving as President of the Sahuaro Woman's Club in Tucson. She also volunteered at The Human Adventure Center and The West. While living in Catalina Del Rey, she served in various board positions for the Homeowner's Association, including as President. Jean was an avid baseball fan and a strong Arizona Wildcat supporter. Jean passed away on March 13, 2019. She is survived by her sisters, Lois Little and Janet Novak of Bainbridge, Ohio; her sons, David and Thomas of Tucson and James (Mimi) of Scottsdale; grandsons, Brian and Taylor and numerous nieces and nephews and their descendants. Services will be at EAST LAWN PALMS MORTUARY on Saturday, March 23, 2019 with Visitation at 10:30 a.m., Funeral at 11:00 a.m., with burial immediately following. In lieu of flowers, donations may be made to Youth On Their Own or The Haven in Tucson.
JORDEN, Bruce William, Jr.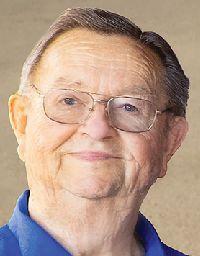 JORDEN, Bruce William, Jr.
loved his family and his country, and made it his life's mission to protect them both. Bill was born in Fort Smith, Arkansas on March 19, 1929 and died on February 25, 2019. He moved 13 times, attending nine schools during his childhood as his father sought new opportunities during depression and war. Before he was old enough to drive he had earned his ham radio license, his pilot's license and was working to help support his family. He enlisted in the U.S. Army in June 1951, and was commissioned as a first lieutenant at Fort Sill. In early 1953, while stationed at Fort Bliss in El Paso, Texas, he met Marjorie Zabriskie on a blind date and married her three months later before shipping off to serve as a radar specialist in the Korean War. After coming home he studied electrical engineering at the University of Missouri, then landed a job at Hughes Aircraft Company in Tucson. He and Marj moved here in 1956 for what they thought would be a short stint, but they both loved the desert and Bill rose through the ranks at Hughes, eventually becoming Hughes Program Manager for the TOW missile. They stayed for the rest of their nearly 66 years together. As they built their life in Tucson, Bill and Marj had three children: Bruce, Steve and Jill. All three started fishing and camping before they learned to walk, and the family spent most weekends at a lake or river, usually in Arizona's White Mountains, and eventually at their wilderness cabin at Green's Peak Hideaway. Wherever he was, Bill stayed in touch with the world via ham radio. After Bill retired from Hughes he started a second career at B. W. Jorden & Co., Inc. He won several Small Business Innovative Research (SBIR) grants to invent cheaper, easier solutions to problems like measuring dust particles in the air, and detecting drift of over-sprayed pesticides and herbicides from crop-dusting. He and Marj also traveled the country in their motor home, visiting their childhood homes and spending time with friends and family. Eventually Bill returned to the defense industry as a consultant for the National Missile Defense Program, tasked with ensuring defense contractors were using federal dollars efficiently and effectively. For the past ten years he was a member of the COLSA Independent Assessment Team, whose leader Thomas Devanney summed up Bill perfectly: "Always the conscience. Always advising to do the right thing technically. Never settle for half measures. Bill had immeasurable impact on the defense of our nation." For his contributions to national defense Bill received a commendation from the U.S Missile Defense Agency and was inducted into the Ft. Sill Artillery Officer Candidate School Hall of Fame. Bill was not openly affectionate, but he would help anyone he thought needed a hand. Upon moving into assisted living two years ago he led an uprising that cleared the way for larger bonuses for the caregiving staff. In recent years he endured a litany of health challenges, even entering and then 'graduating' from hospice in late 2017. The challenges taught him patience and gratitude. He gave grandson Quinn, 11, lessons in how to use a jigsaw in recent months as the two bonded over a shared love for math and power tools. Never one to sit quietly, Bill would color and draw for hours with granddaughter Yi Yi, 3. Bill is survived by Marj; son Bruce and wife Pamela of Tucson; son Steve and wife Marie of Show Low, AZ; daughter Jill, husband Tom and grandkids Quinn and Yi Yi of Tucson; brother Roger and wife Joan of Boulder, Colorado; sister Susan of Tucson; niece Julie Weliever and husband Dave of Indianapolis; nephew Jimmy Zabriske and wife Marcy Scott of Las Cruses, N.M.; niece Libby Farr and husband Bud of Indianapolis; niece Cherlynne Rogers and husband Jamie of San Francisco; and nephew Shawn Gregore of Tucson. A Memorial Service for Bill is scheduled for 10:30 a.m., Friday, March 22, 2019 at St. Philip's in the Hills Episcopal Church, 4440 N. Campbell Ave., with a reception to follow. In lieu of flowers, gifts may be directed to Highland Free School, 510 S. Highland Ave., Tucson, 85719. Arrangements by ADAIR FUNERAL HOMES, Avalon Chapel.
LINDBERG, Robert D., MD 12/10/1932 - 3/9/2019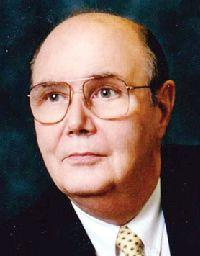 LINDBERG, Robert D., MD 12/10/1932 - 3/9/2019
On Saturday, March 9, 2019, Robert "Bob" Dery Lindberg, loving husband and father, passed away peacefully at age 86. Bob was born December 10, 1932 in Los Angeles, CA to Axel and Alice Lindberg. He was raised in the desert outside of Tucson, AZ and he attended The University of Arizona in Tuscon. While in college, Bob met his future wife, Jeanette C. Olander, through a Catholic student organization. After graduation, they married on June 11, 1955 and began their life long partnership. Bob and Jean moved to Chicago where he attended medical school at Northwestern University Medical School, graduating in 1959. After medical school, they moved to Denver, CO where he completed a one-year rotating internship at St. Luke's Hospital. Following in his father's foot steps, Bob decided to pursue a career in radiation therapy. Bob accepted a residency in therapeutic radiology at Penrose Cancer Hospital in Colorado Springs, CO. While at Penrose, he trained under one of the leaders in the field of radiation therapy, Juan del Regato, MD. Despite living in Colorado for years, they never went skiing as they were too busy raising two small children, Hugh and Craig. In 1963, they moved to Houston, TX where their youngest son, Guy, was soon born. They moved to Houston as Bob accepted a fellowship at M.D. Anderson Cancer Center, one of the leading cancer centers in the US; there he trained under another leader in the field, Gilbert Fletcher, MD. Bob stayed on staff and began a 20-year career at M.D. Anderson. He became a full professor and authored numerous articles, book chapters, and book titles. Bob was nationally and internationally recognized for his expertise in head and neck tumors. He also gave numerous lectures in the US and abroad. In 1984, Bob began the second part of his career when he and Jean moved to Louisville, KY. At the University of Louisville School of Medicine, he was both Chairman of the Department of Radiation Therapy and the Brown Cancer Center. They truly enjoyed their time in Louisville and made numerous close friends. Bob retired in 1995; he and Jean moved back to Houston, to be close friends and their sons. Despite all his success in academic medicine, Bob never let it come between him and his family. Bob was a devoted husband and he and Jean made a great team. He was definitely "old school". He had an immaculate tool collection in an amazingly organized garage; there was no home repair or improvement project too big, from hanging wallpaper to building a backyard deck, all done expertly. Bob loved photography and his extensive professional travels gave him many opportunities to develop his skills and he meticulously filled numerous photo albums projects. Bob was preceded in death by his father, Axel; his mother, Alice, and his loving wife of 63 years, Jeanette. He will be lovingly remembered by their three sons (and their spouses): Hugh (Lorraine), Craig (Susan) and Guy; and grandchildren, John and Catherine Lindberg. A Memorial Service will be held on Sunday, March 24, 2019 at 2:00 p.m. at FOREST PARK FUENRAL HOME AND CEMETERY located at 12800 Westheimer Road, Houston, Texas 77077. Bob was a long-time member of St. Mary's Catholic Chapel at Rice University. Those who so desire may make a Memorial donation in memory of Bob, please make them to St Mary's at 1714 Rice Blvd., Houston, TX 77005.
MCCLURE, Donald Bruce (Papa Don) 1/17/1927 - 3/11/2019
MCCLURE, Donald Bruce
(Papa Don) 1/17/1927 - 3/11/2019
Don was born in 1927 in Salt Lake City to Frank and Bethel Webb McClure. He was proud of his father who helped build the Boulder Dam. He had one brother, Dr. Jack McClure, who predeceased him. Don graduated from High School in Miami, AZ. He served in the US Navy during World War II as a signalman on the USS Wabash. Don, like his engineer father was a graduate and avid fan of the UofA. Don's life was devoted to his family: wife, Pauline (Mama Polly), and his four children, Frank (Karen), Donna (Rob), Dorothy and Diane (Brent). He gave up several promotions to stay in Tucson, the ideal place to raise a family. He retired as Vice President-Regional manager of Claims in Portland, OR. During his 92 years, Papa Don's life showed his love and dedication to his family. He had a positive impact on all those who knew him. He will be missed by Polly, his wife of 66 years, four children, ten grandchildren and six great-grandchildren. Services will be held on Saturday, March 23, 2019 at 2:00 p.m. at Immanuel Presbyterian Church, 9252 East 22nd Street, Tucson, Arizona. Arrangements by ADAIR FUNERAL HOMES, Dodge Chapel.
MCHUGH, Brian
MCHUGH, Brian
On March 10, 2019 Brian passed away after a long battle with cancer. A resident of Malvern, PA and Marana, AZ, Brian was born in Philadelphia, PA in 1939. He was a Graduate of St. Joseph's Prep (THE Prep) and Lehigh University. Beloved husband of Joan (Johnson). Loving father of Ann Chandler and Tracey (deceased), Jeffrey (Gwenno) and Scott (Awilda). Dear brother of Molly O'Grady, Elaine Sharer, Sheila Shannon (deceased) and brother, Terry; survived by three grandchildren and numerous nephews and nieces. A lover of golf, Brian was a member at the Gallery and a long time member of Waynesborough Country Club. A lifelong Philadelphia Eagles fan, he was thrilled to see them win the Superbowl. He was a good sport, a real trouper, a true gentleman and a great friend. Services private. In lieu of flowers, please consider donations in his Memory, payable to the University of Arizona Foundation/UA Cancer Center, 1111 N. Cherry Ave., P.O. Box 210109, Tucson, AZ, 85721-0109. Arrangements by VISTOSO FUNERAL HOME.
MONTANO, Oscar Edmund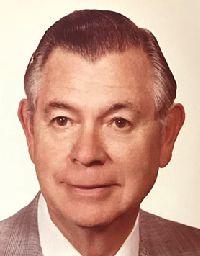 MONTANO, Oscar Edmund
passed away on February 8, 2019. He was born in Tucson, AZ on September 23, 1911 and attended Santa Cruz Catholic School, Roskruge Junior High and Tucson High School. In 1931 he joined Levy's Department Store, initially making deliveries, then moving through shipping/receiving before becoming a buyer for the women's shoe department. His career was put on hold by his service in the Army Air Corp from 1941 until 1945, where he served in the Pacific Theater. Upon his return, he resumed his buying management career with Levy's until 1966, when he became Head of the Florsheim Men's Shoe Department for Levy's, a position he maintained until his retirement in 1989. During his career, Oscar thoughtfully mentored his employees, many who went on to be very successful and thankful for his guidance. He is preceded in death by his wife, Irene and his son, John. He is survived by his son, Oscar (Harriet); his daughter-in-law, Sandy; his grandchildren, Jeff (Samantha), Justin, Brad and Suzanne Chase along with his great-grandson, Casper. A Memorial Mass will be held at SS Peter and Paul Church on Saturday, March 30, 2019 at 11:00 a.m. Contact ADAIR FUNERAL HOMES, Dodge Chapel, for memorial details.
ROBERTS, Marjorie Katherine Johnson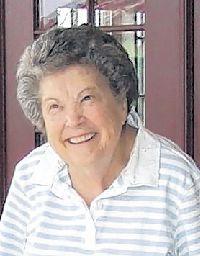 ROBERTS, Marjorie Katherine Johnson
died March 6, 2019, in Tucson, Arizona, at the age of 94. She was born July 29, 1924 in Chattanooga, Tennessee to Samuel Hodge and Lillian Pendergrass Johnson. "Maggie" grew up near Cleveland, Tennessee, where she attended schools in both Meigs and Bradley Counties, graduating from Bradley County High School in 1941. During WWII, she worked as the office manager and bookkeeper for Bethel Brown (BB Food Store) in Cleveland. In 1947, she enrolled at East Tennessee State College (now ETSU) in Johnson City, Tennessee, where she met her future husband, Jack Roberts, of the Glenwood Community in Greeneville, TN. Marjorie and Jack were married in1948 and settled in Kingsport, TN. There, Marjorie worked as the bookkeeper and later the manager of the Meade Paper plant's in-house credit union, and Jack began the career in education which led to their move to Knoxville in 1965 where Marjorie lived until 2012. "Marge," as she was known to her many beloved Roberts in-laws and friends in Greene County, was a lively member of what her son-in-law called the "Roberts Auxiliary." She was able to "hold her own" with Jack and the other members of his large, outspoken family and is warmly remembered for her infectious laugh and for publishing the light-hearted family newsletter, "The Roberts Rag." With the help and companionship of her niece, Karen Ford Eickhoff, Maggie was able to stay in her home in Knoxville until 2012 when she moved to Tucson, AZ, to be near her daughter, Jackie. In Tucson, Marjorie enjoyed the frequent family gatherings with her daughter, son-in-law and grandchildren. Marjorie's caregivers, friends, and family appreciated her sweet smile and good humor, both of which she maintained until the end of her life. In addition to her parents and husband Jack, Marjorie was predeceased by her sister, Betty Johnson Clark. She is survived by her daughter, Jacqueline Roberts Crockett and her son-in-law, Douglas Crockett, of Tucson, AZ; grandchildren, Thomas Crockett of Los Angeles, CA and Eleanor Crockett of Brooklyn, NY; sister, Nell Johnson Ford of Concord, NC and brother, Bobby Johnson of Murphy, NC and numerous nieces and nephews. A Memorial Service will be held on Friday, April 19, 2019 at 3:00 p.m. at Timber Ridge Presbyterian Church in the Glenwood Community, Greeneville, TN. Marjorie's preferred charities were schools and food banks. Memorial donations may be made to the Greeneville or Bradley County Public Schools or to any community food bank of the donor's choice. Arrangements by BRING'S BROADWAY CHAPEL.
RYERSON, Charles Herbert (Charlie)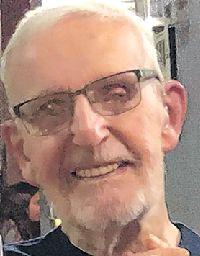 RYERSON, Charles Herbert (Charlie)
aged 90, passed away peacefully on March 9, 2019 at home. Born February 13, 1929 in Newark, NJ, he moved to Marlborough, NY as a teenager where at age 14 he met his future bride at a basketball game (Grace's team won!). After their marriage in 1951 Grace and Charlie eventually moved to Poughkeepsie, NY. A Korean War veteran, Charlie retired from IBM Poughkeepsie in 1989 after 40 years and he and Grace embarked on the "snowbird" life, spending winters in Tucson, AZ, where they settled permanently in 2012. Charlie was preceded in death by parents, Walter and Annette Ryerson; in-laws, John and Mae Brucklacher, and great-granddaughter, Lilliana Ryerson. He is survived by his loving wife of 67 years, Grace; children, Nancy Vanderlee (John), Jane Ryerson-Cooper (Mike), and David Ryerson (JerryAnn); grandchildren, Heidi Vanderlee, Julie Vanderlee, Richard Ryerson (Kayla), Rebekah Thompson (Christopher) and Nicole Helton (John); great-grandchildren, Ethan, Raymond and Richard Charles; and "adopted" daughter, Cheryl Evanoff. Charlie loved history, music, comedy (especially Spike Jones), his church (especially game days), Wildcat Basketball, and his family; but mostly he loved his wife, to whom he said "I love you very much, thank you for everything" every single night before bed. Good-bye Dad. We will miss you. Funeral Services will be held at Immanuel Presbyterian Church, 9252 E. 22nd St., Tucson, AZ 85710 at 10:00 a.m. on Saturday, March 23, 2019. In lieu of flowers, donations may be made to the Parkinsons Foundation. Arrangements by ADAIR FUNERAL HOME, Dodge Chapel
SANCULIUS, Pearl J. Schlenz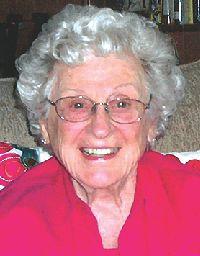 SANCULIUS, Pearl J. Schlenz
was born in Grant Park, Illinois on April 23, 1917 to Philip W. White and Mathilda Louise Heldt White. She died on February 27, 2019 in Tucson, Arizona. She spent her first 61 years in Kankakee, Illinois. She married Robert H. Schlenz (who was an Assistant Vice-President with The First Trust and Savings Bank of Kankakee until 1976 - three years before his death) in Kankakee in 1939 and they had three children. The twins, Thomas Robert Schlenz and Joseph Leonard Schlenz were born in 1940 and Diane (Penny) Louise Schlenz Hall was born in 1942. Pearl was a stay-at-home mom who was a great cook and seamstress. When her children started high school she trained to be an Illinois Bell telephone operator and remained employed with Illinois Bell until her mother became ill in 1968. Her mother died in 1969 and her father died in 1971. She and Bob loved to travel and spend time with their children and grandchildren. They rode their bicycles around Kankakee county for quite a number of years and enjoyed other outside activities during the warmer months of the year. She and Bob moved to Tucson, Arizona in the Fall of 1978 with their daughter, Penny, (who was widowed in 1976) and their grandson, Jeff, who was 2 1/2 years old. Two months after settling in Tucson, Bob was diagnosed with lung cancer and died in February 1979. Pearl volunteered at St. Cyril Church gift shop and at the Diocesan Educational Ministries. She met Joe Sanculius and they married in 1981. They enjoyed many family times and traveling and attending Notre Dame University - Tucson Club events as Joe was an alum. Joe was diagnosed with pancreatic cancer and died in 1993. Pearl, one of the charter members of St. Thomas the Apostle Church, was a faithful full-time volunteer in the Church office until age 92. She enjoyed traveling and visits with family and friends and especially treasured the many fun times with special friends including the Marquez and Petty families and her art class friends. In such a long and fulfilled lifetime Pearl enjoyed many wonderful events and celebrations and her own 100th Birthday Mass and reception at St. Thomas Church in April 2017. She is survived by sons, Joseph Leonard Schlenz (Barbara) of McHenry, Il, Thomas Robert Schlenz (Denise) of Bartow, FL, and daughter, Diane L. (Penny) Hall (Richard, deceased) of Tucson as well as eight grandchildren, Jody Schlenz Latowicz (Greg) of IL, Kelly Schlenz Cross (Steve) of IL, Aaron Schlenz (Susie) of TX, Elizabeth Schlenz Gardner (Nathan) of UT, Jason Schlenz (Angie) of UT, Laura Schlenz Deitz (Charlie) of IL, Jessica Schlenz Stong (Steve) of IA, and Jeff Hall (Amy Janelle) of Tucson and twenty-six great-grandchildren. She made it a point to send them all birthday cards each and every year. At her request there will be no visitation. A Funeral Mass will be celebrated in Tucson at St. Thomas the Apostle Church in the Chapel on Saturday, March 23, 2019 at 10:00 a.m. with cremains present. A Celebration of Life reception will follow in the parish hall. Inurnment will be at East Lawn Cemetery in Tucson. In lieu of flowers please make a donation in Pearl's name to Casa De La Luz Hospice, 7740 North Oracle Road, Tucson or Desert Dreams Adult Care Home, 2621 North Bahana Drive, Tucson. Thank you to Susan and Jose and the extraordinary caregivers at Desert Dreams and the excellent care of the Casa De La Luz staff. Your loving care will forever be a wonderful memory. Pearl will be laid to rest at East Lawn Palms Cemetery, 5801 E. Grant Rd. Tucson, AZ. Arrangements by EAST LAWN PALMS MORTUARY
SCHWEITZER, Christopher Louis "Kit"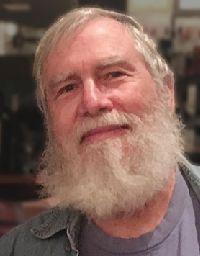 SCHWEITZER, Christopher Louis "Kit"
74, died on March 9, 2019, of natural causes at his Tucson home. He was born on July 10, 1944 in Little Rock, Arkansas, to John L. Schweitzer and Mary Alice Cox "Mac" Schweitzer. Kit is survived by his stepmother, Marjorie Schweitzer; sister, Jehanne Schweitzer; three brothers, Tom White (Deanne Zirker), Robert Schweitzer and Roland Schweitzer (Susan Woodard); two nephews, Connor White and Gaston Schweitzer; former wife, Ann Hedlund; long-term friend, Wade Sherbrooke and many other friends. Kit received his MFA in ceramics from Arizona State University in 1971 and a BA in anthropology from the University of Arizona in 1966. He was a full-time professional sculptor and explored many media. He also built boats, telescopes and musical instruments, and was a talented musician. His favorite times were spent desert camping with friends. A Memorial event in Tucson will occur at a later date. Those who wish to make contributions in Kit's honor may do so to the Native Seeds/SEARCH (https://www.nativeseeds.org/) or the Mac Schweitzer Scholarship Fund, School of Art, University of Arizona (https://art.arizona.edu/donate/support-the-school-of-art/). Arrangements entrusted to ADAIR FUNERAL HOMES, Dodge Chapel.
TOLBERT, Stokes Munroe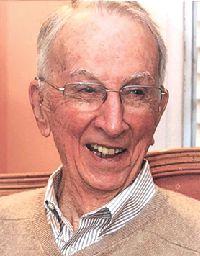 TOLBERT, Stokes Munroe
Passed away March 12, 2019, in Tucson, AZ. He was born September 4, 1923, in Columbus, GA, the youngest of five sons of Wheeler H. Tolbert and Love McDuffie Tolbert. Stokes attended Emory University until joining the U.S. Navy during World War II. After the war, the GI Bill allowed him to complete his BA at Yale University. In 1945, he married Jean Wolsted. He then earned a PhD in Economics at Harvard University, and he and Jean eventually had four children. His PhD research took him and his young family to New Delhi, India, to work on the newly independent country's early economic development plans. After brief stints at the Federal Reserve Bank of New York and Standard Oil Co., he went back to economic development, spending most of his professional career working as an economist for the World Bank, based in Washington, D.C. With the Bank, he held posts in Bangkok, Thailand, and back in New Delhi. He took a leave to serve as Director of the US Agency for International Development Mission in Indonesia from 1967-1969, and then returned to the World Bank to become Director of the Tourism Projects Department and then the Industrial Development and Finance Department. Before retiring in 1986, he co-wrote a book with Warren Baum, Investing in Development: Lessons of World Bank Experience, published by Oxford University Press, and translated into many languages. His work at the World Bank ignited a love of travel and fostered a sense of international community. After retirement and Jean's death, he moved to Tucson, Arizona, where he met and married his second wife, Elizabeth Thompson, in 1993. He became active with many community organizations, including Tucson Committee on Foreign Relations, Tucson Museum of Art, and Opera Guild of Southern Arizona. He is survived by his children, Leslie (m. Paul St. John), Kim (m. Alex Klimas), Paige (m. Jim Mulholland) and Stephen (m. Jean Pecar), his grandchildren, Lindsay, Alex, Stephen, Jennifer, Quinn, and Kyle, and his great-grandchildren, Zachary and Caitlin. Stokes led a life of adventure and generosity of spirit. He shared his enthusiasm for living fully, peppering it with wry wit. His particular lifelong passion for justice and equity was evident in his career aiding low-income countries and his support of many progressive national and international organizations. After working to ensure that others had the right to die with dignity, he himself departed on his own terms with grace and strength in hospice care, surrounded by family from around the country. Donations in his honor can be made to the Southern Poverty Law Center at https://www.splcenter.org (click "donate").
VALENZUELA, Mary Paredes 8/2/1925 - 3/7/2019
VALENZUELA, Mary Paredes 8/2/1925 - 3/7/2019
Mary winged her soul to heaven on March 7, 2019, she was 93. Preceded in death by husband, Joe Valenzuela; grandsons, Michael Moreno, Ambrose Alday; son-in-law, Dan Altemus. Survived by daughters, Norma Alday (Richard), Gloria Altemus, Irma Martinez (Richard), Aida (Jojo) Valenzuela and nine grandchildren. Born in Naco, Sonora, Mary was a Tucson resident since 1933. She attended Santa Cruz ES, Safford MS and Tucson HS. Mary became a naturalized citizen, June 1960. In addition to being a homemaker, she was involved in many community organizations. Proud member of Tucson Twenty Teens, Club Arco Iris and Benefit Sports Club auxiliary. She enjoyed sharing old family and Tucson stories from the past as she would say "El" "I remember when". They say to make many memories in your young life because later when you look back, you can live a second beautiful life. This how our MARY, MARY lived. The family would like to thank her loving caregivers, Margaret, Esther, Celia and Amedisys Hospice. They were true "Earth Angels". Services will be held on Tuesday, March 19, 2019 at Santa Cruz Catholic Church, Rosary at 10:30 a.m. and Mass at 11:00 a.m. Private grave site services the next day. Arrangements by BRING'S BROADWAY CHAPEL.
VARGAS, Alfonso Ballesteros "Taco"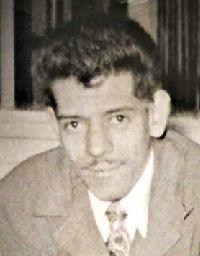 VARGAS, Alfonso Ballesteros "Taco"
Alfonso was born on August 19, 1928. Passed away on February 21, 2019. Preceded in death by wife, Laura E. Vargas. Survived by children, Clarissa (Louie), Rene (Mark), Anna and Frank (Linda). Also survived by six grandchildren. Services will be held on Monday, March 25, 2019 at the Holy Hope Cemetery, 3555 N. Oracle. Interment begins at 10:00 a.m.
WASSELL, Edward William "Bill"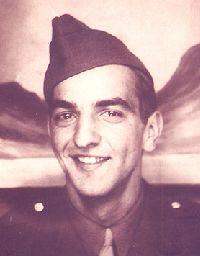 WASSELL, Edward William "Bill"
95, born on December 24, 1923 is now at rest, he passed on March 7, 2019. He is preceded in death by his wife, Pauline Doris Wassell. He is survived by his daughter, Sandra Cornelius; his son, Dr. Paul (Carolyn) Betlinski; his grandchildren, Jeanette Betlinski (Don) Coleman; Dr. Jonathan Betlinski, Janina Betlinski; three great-grandchildren, Ethan Coleman, Korbin Coleman and Bryson Coleman. Bill served in the US Army during WWII. He received an honorable discharge receiving two bronze stars, a Philippine Liberation Ribbon, Good Conduct medal and Victory Metal. He said the Army was the best thing that happened to him. Bill and his family moved to Tucson from Bay Shore, IL, NY in December 1957. Bill was self-employed and established his watch repair and jewelry store Wassell's Tick Tock Shoppe in the Pinecrest shopping center inside the Bentz variety store. He later relocated to Green Valley when the Speedway store closed. He closed his business in 1988 when he retired. Bill was instrumental with the establishment of the Orthodox church in Tucson. He loved to bowl and was also an avid fisherman and hunter. Services will be held at the Marana VA Cemetery on a date to be determined. In lieu of flowers, contributions to Wounded Warriors are appreciated. Arrangements by BRING'S BROADWAY CHAPEL.
WELLIVER, Jeffrey Monroe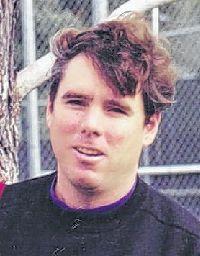 WELLIVER, Jeffrey Monroe
It is with great sadness we announce Jeff Welliver's passing on March 5, 2019 after a quietly courageous battle with brain cancer. He was born in Rochester, MN on August 31, 1957. He is preceded in death by his mother, Elaine Welliver. He is survived by his father, Kenneth Welliver; his wife of 33 years, Anne Marie (Clark) Welliver; daughters, Kendall and Bailey; sister, Shelann (Robert) Lockwood; Anne Marie's sisters, Maureen Clark and Jeanine (Harold) Hixon and brother, Reid (Holly) Clark; as well as many more family members and friends. Jeff began a successful tennis career in high school, through college and beyond, from which he gained lifelong friendships. He felt his daughters were by far his greatest accomplishment. Through their passions, he became deeply involved in various activities. He always supported his girls, and was immensely proud of the paths they've chosen to pursue. While tirelessly working to grow his business, he gave his time to coach tennis and soccer in the community. He was happiest hunting, traveling, discovering wine and art, and sharing his joy for these pursuits with his family and friends. Jeff touched many lives and will be tremendously missed. A Celebration of Life will be held on Saturday, March 23, 2019 from 4:00 - 6:30 p.m. at Skyline Country Club, 5200 E. St. Andrews Drive, Tucson, AZ 85718. In lieu of flowers, please consider donating to Accelerate Brain Cancer Cure (ABC²) www.abc2.org Arrangements by ADAIR FUNERAL HOMES, Dodge Chapel.
WILLSEY, Charles A. "Chuck"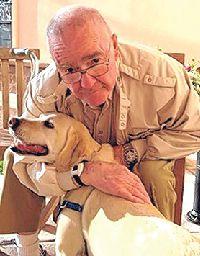 WILLSEY, Charles A. "Chuck"
86, of Tucson, died on March 12, 2019 after many years of decline related to dementia. Chuck entered the world on September 7, 1932, the youngest of nine children born to Frank and Millie Willsey of East Berne, New York. After serving in the US Air Force, Chuck earned his BA from SUNY-Albany, where he met his wife of 62 years, Sara Jane (Duffy) Willsey. He also completed graduate studies at Colgate, Northwestern and the University of Denver. Chuck worked for ten years as a high school history teacher and then embarked on a 25-year career in public affairs and government relations with General Electric. Chuck was noted for his gift of gab; he could talk to anyone about anything. In 1996, Chuck and Sara moved from Milwaukee, Wisconsin to Tucson's far eastside, where they embraced the desert's natural beauty and got involved in local and Democratic Party politics. In addition to his wife Sara, Chuck is survived by his daughter, Linda (Anne Monks); his sons, Tom (Monica Kasrazadeh) and Kevin (Delia) and four grandchildren, Nicole, Connor, Ryan and Paige. The family is grateful for the kindness of Harmony Hospice and many extraordinary caregivers. Special thanks go to Sandra Bostick for her loving care during Chuck's final journey. A celebration of Chuck's life will be held at the Willsey family farm in New York this summer. For those who wish to make memorial donations, please consider friendsofaguacaliente.org or Canine Companions for Independence (cci.org). Arrangements by BRING'S BROADWAY CHAPEL.