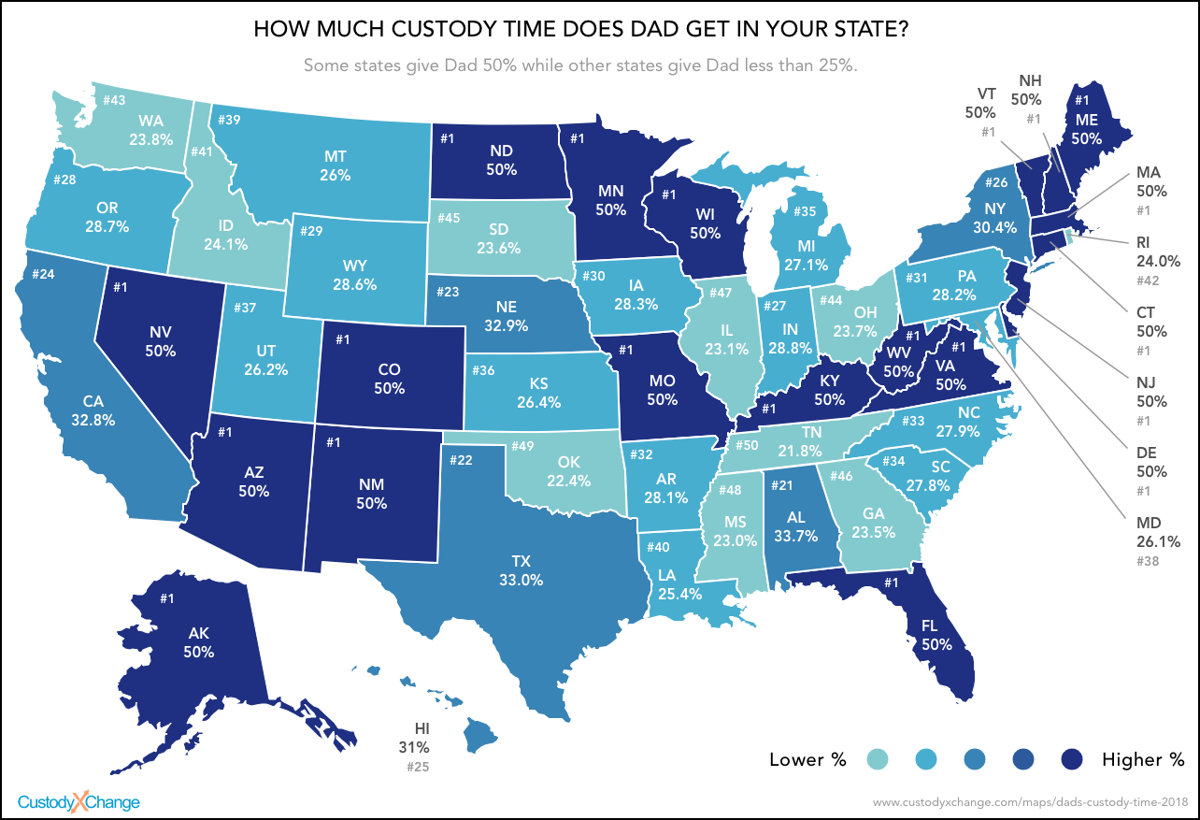 Arizona is one of 20 states that gives divorced fathers 50 percent of custody time.
Many states have moved to give more time with their children to fathers.
Custody X Change ranked states according to the amount of time fathers get with their children, with 50 percent being ideal ─ children should have equal time with each parent whenever possible. The national average for dads is 35 percent.
Tennessee ranked 50th, with divorced fathers in that state only getting 21.8 percent of their children's time.