Photos: Imago Dei Middle School students make pies with residents
Students from Imago Dei Middle school make Hacienda Savory Sage Pumpkin Pies with the residents at The Hacienda at the River, 2720 E. River Rd., Tucson, Ariz. on November 20th, 2019.
A few times a year, students from Imago Dei Middle School visit residents of The Hacienda at the River and participate in different activities.
For this visit, Kathy Sawyer, director of community life at the Hacienda at the River, choose to make pumpkin pies as the activity.
"It's a kind of fun precursor to thanksgiving," said Sawyer.
Stephanie "Chef Steph" Santos created a recipe for a pumpkin pie using sage from the Hacienda at the River's garden.
Making pies at The Hacienda at the River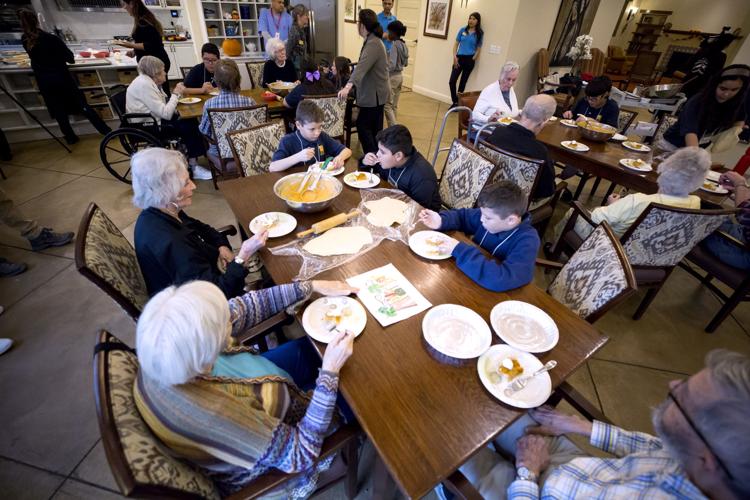 Making pies at The Hacienda at the River
Making pies at The Hacienda at the River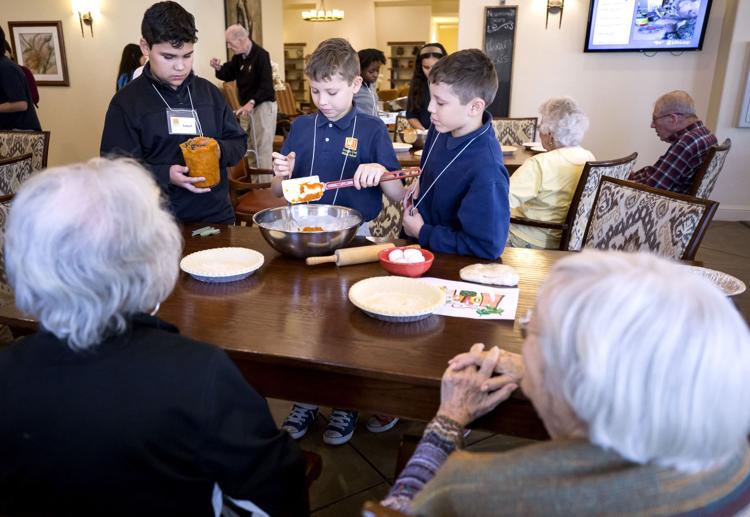 Making pies at The Hacienda at the River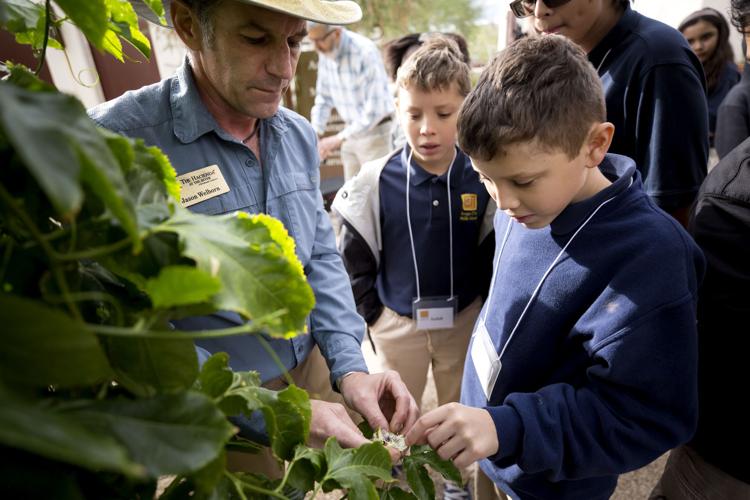 Making pies at The Hacienda at the River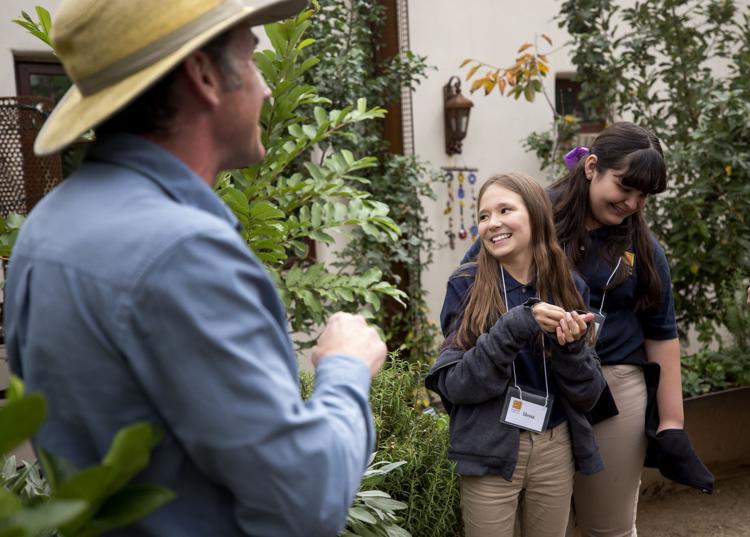 Making pies at The Hacienda at the River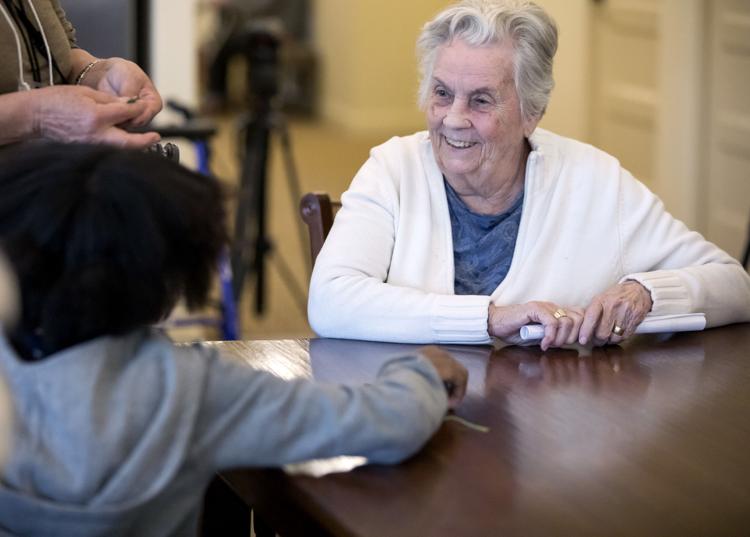 Making pies at The Hacienda at the River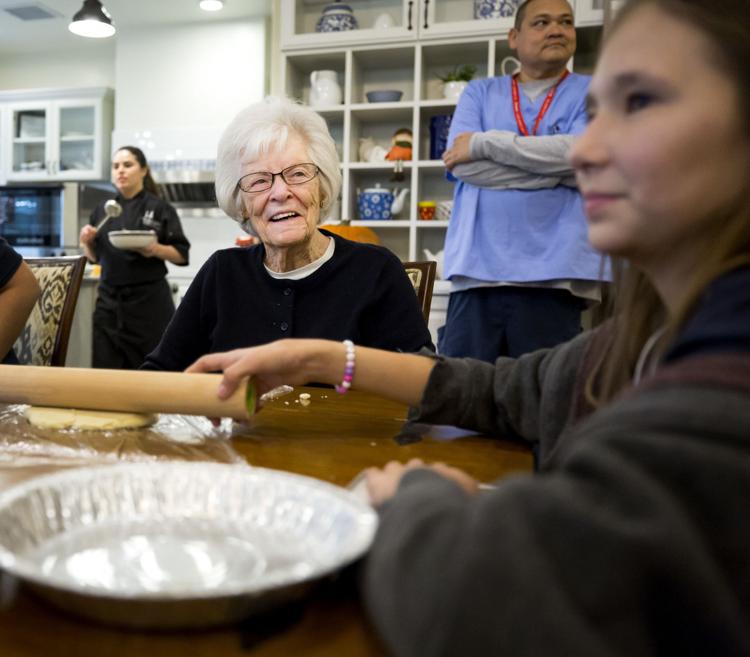 Making pies at The Hacienda at the River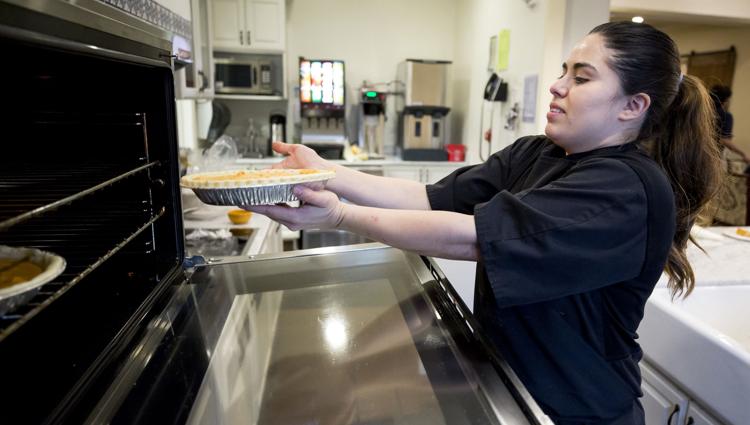 Making pies at The Hacienda at the River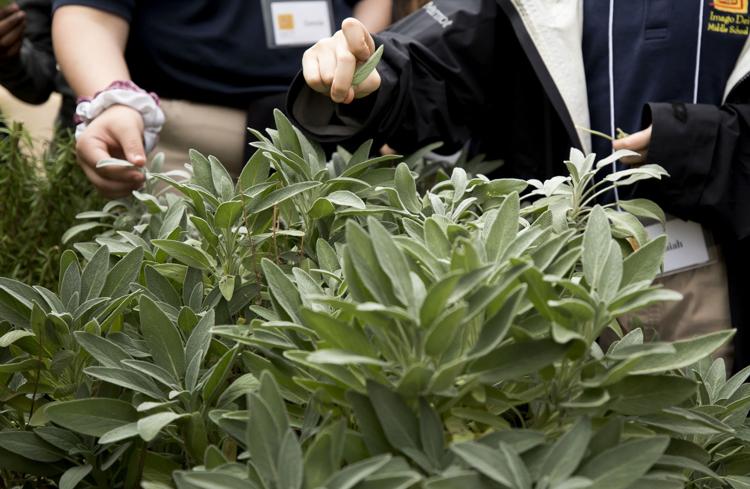 Making pies at The Hacienda at the River