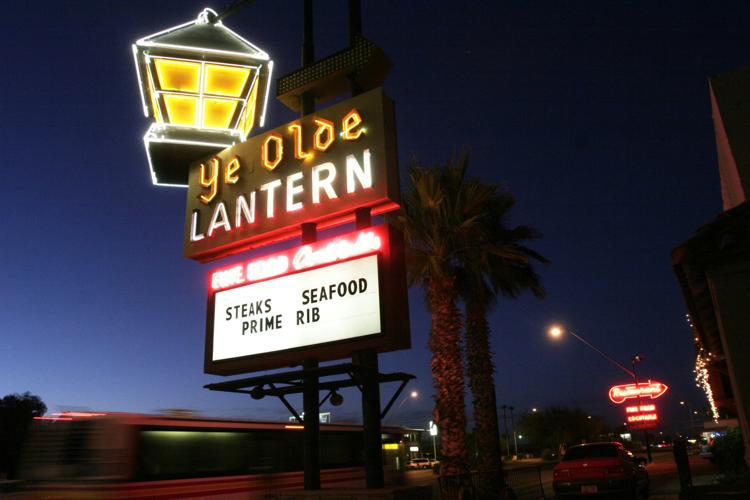 Dean and Millie Short opened Ye Olde Lantern, formerly the Green Lantern, on North Oracle Road in March of 1959. 
The Shorts promoted the spot as a high-end steak house, with mesquite broiled steak, prime rib, chicken and lobster on the menu. 
Eddie Dugan provided live entertainment on the piano. 
Ye Olde Lantern, with the oversized lantern hanging from its sign, closed in 2006. 
The site is now home to an Elks lodge.