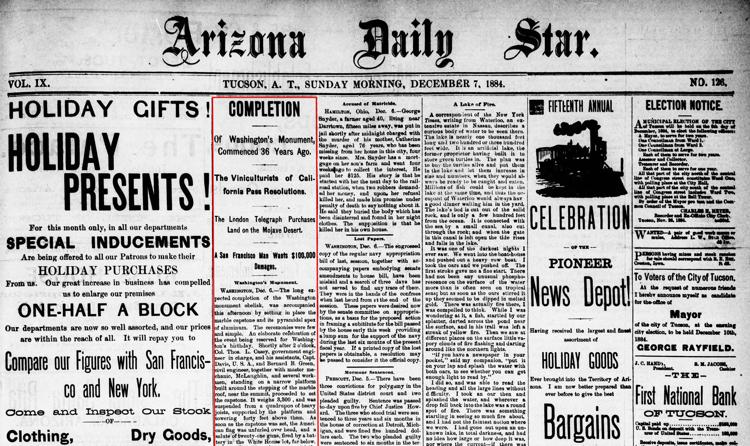 Today the Arizona Daily Star offers a look back at some front pages that appeared in Decembers throughout the newspaper's history. 
News stories of note in Decembers past include the completion of the Washington Monument, the bombing of Pearl Harbor, a jet crash into a Tucson grocery store, Apollo 8 and the Pioneer Hotel fire.
The Star began publishing in 1877. Most of the Star's editions are available beginning in 1879 on Newspapers.com. Go to tucson.com/archives to learn about subscribing to the collection of more than 2 million pages.
The Star has a throwback email newsletter, where we send snapshots of Tucson history to your inbox every Thursday. Sign up at tucson.com/timemachine