Scouting report: Arizona Wildcats vs. Georgia Southern Eagles
The Star's Bruce Pascoe previews all of the game day essentials, from projected starting lineups to storylines and an opponent overview, ahead of the Arizona Wildcats' matchup against Georgia Southern at McKale Center.
Game info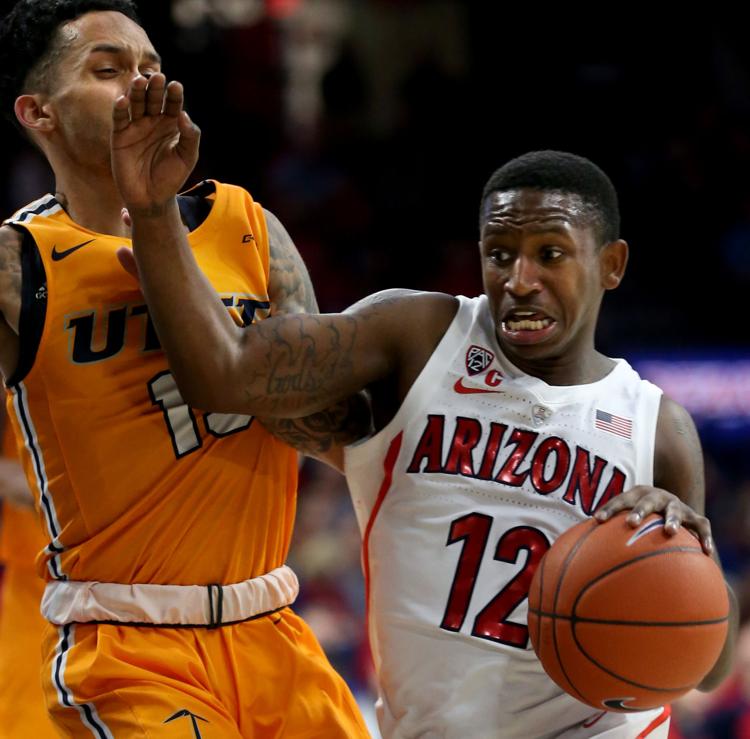 Who: Arizona Wildcats (4-2) vs. Georgia Southern Eagles (5-1)
Where: McKale Center, Tucson
When: 7 p.m. Thursday
Watch: Pac-12 Arizona
Listen: 1290-AM, 107.5-FM
Follow: @TheWildcaster on Twitter / TheWildcaster on Facebook
Probable starters: Arizona

G Justin Coleman (5-10 senior)
G Brandon Williams (6-2 freshman)
F Brandon Randolph (6-6 sophomore)
F Ryan Luther (6-9 senior)
C Chase Jeter (6-10 junior)
Probable starters: Georgia Southern

G Tookie Brown (5-11 senior)
G Ike Smith (6-4 senior)
F Quan Jackson (6-4 sophomore)
F Elijah McCadden (6-4 freshman)
C Montae Glenn (6-8 senior)
How they match up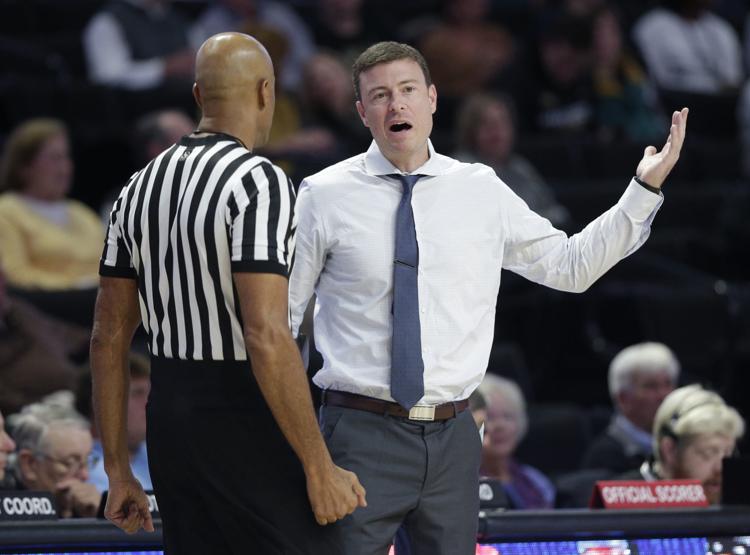 Series history
Arizona has never played Georgia Southern, a member of the Sun Belt Conference from Statesboro, Ga.
Game contract
Arizona will pay $90,000 to BD Global, the representative for Georgia Southern, for the Eagles to make a one-time appearance at McKale Center.
Georgia Southern overview
The Eagles are on the ascent in coach Mark Byington's sixth season, with depth, experience and athleticism. They run at the ninth-fastest tempo in Division I, according to Kenpom, and get 61 percent of their scoring (also ninth nationally) from inside the 3-point line. As a result, only 25.3 percent of their shots from the field are 3-pointers. Multi-skilled All-Sun Belt point guard Tookie Brown runs the show. Ike Smith joins him in the backcourt after suffering back and ankle injuries last season, while leading scorer Quon Jackson returned to the Eagles' lineup on Tuesday after missing two games with an ankle injury. The Eagles also have freshman Elijah McCadden adding athleticism and defensive potential. Inside, Montae Glenn is a respected rebounder, especially on the offensive end.
He said it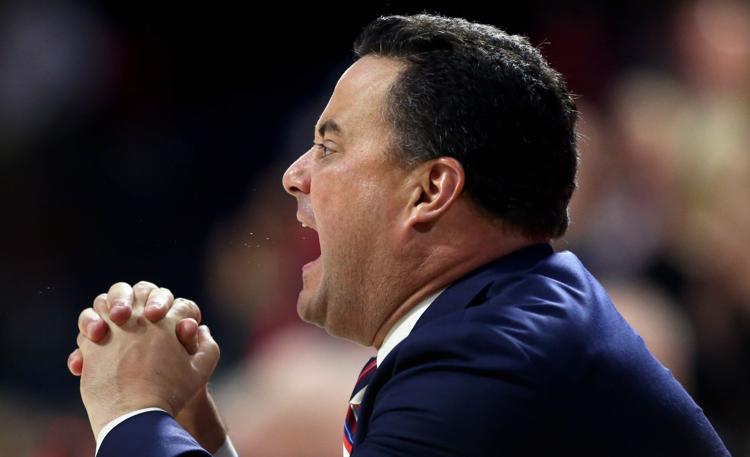 "I look at their talent level, their experienced talent, and their point guard is outstanding. They have multiple thousand-point scorers (Smith and Brown) and those two guys aren't even the leading scorers on this year's team. They play an exciting style. They really push the ball up and down the court, are very well coached, have a confidence about them." — UA coach Sean Miller
Key player: Tookie Brown
Georgia Southern
The Eagles' sub-6-footer is a perennial All-Sun Belt pick because he can make a difference in so many ways: He can drive, pass and shoot from 3, and gets to the free throw line 7.7 times a game, hitting those shots at a 77.8 percent rate.
Key player: Justin Coleman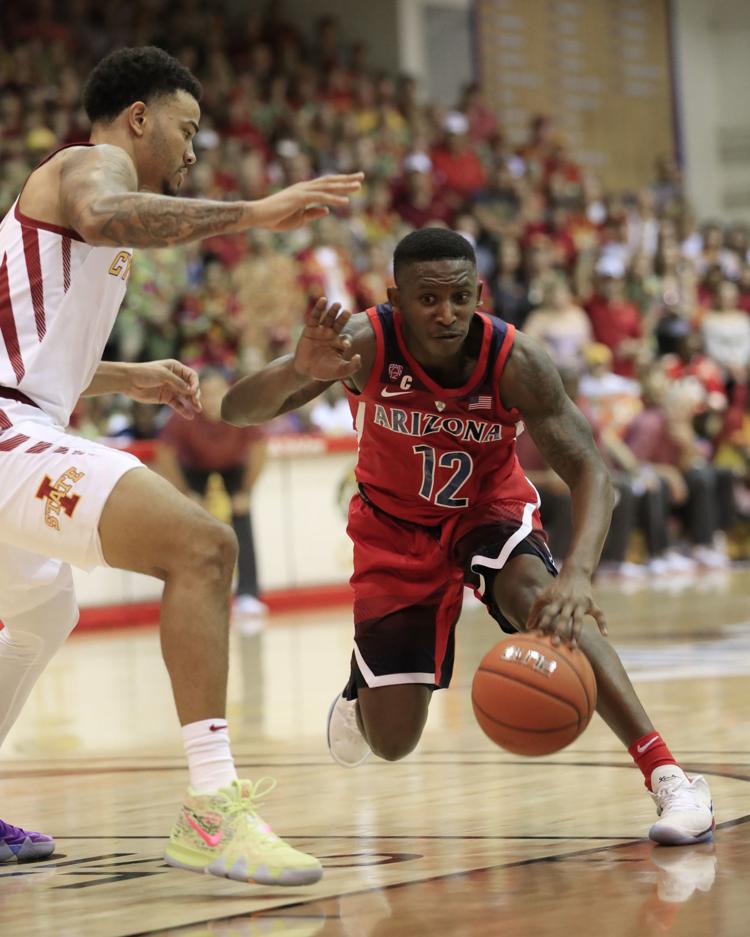 Arizona
Coleman's hot offensive game earned him a spot on the All-Maui Invitational team last week, but the challenges go on. Playing in a mid-major conference a year ago, Coleman is likely to have a high level of respect for what guys like Brown and teams like Georgia Southern can do.
Pace-maker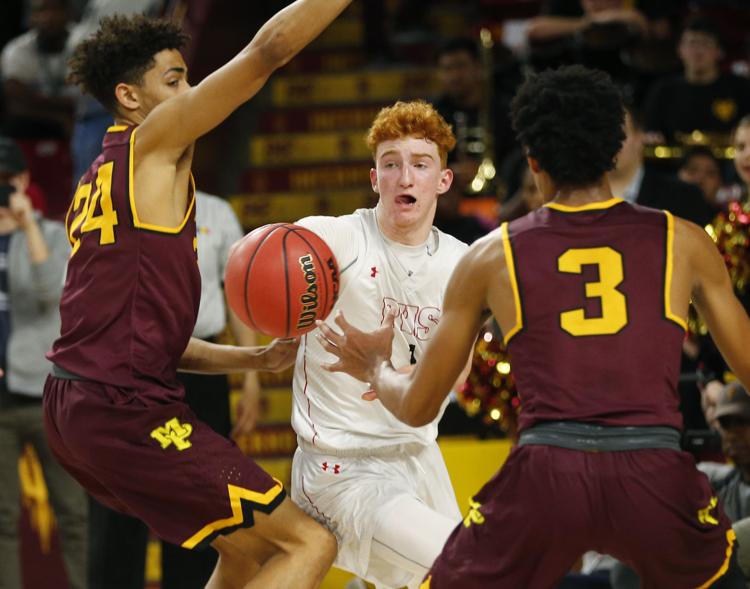 The way Miller described things this week, the unsung hero of the Wildcats' top-rated recruiting class just might be … a former Utah standout.
Pace Mannion is the Scottsdale-based father of five-star point guard Nico Mannion — and a former Golden State Warriors draft pick out of Utah who played professionally in the NBA and overseas. Miller described him as somebody who knows how things work in basketball, indicating that might have been an asset considering the allegations the Wildcats have been recruiting under.
"Nico comes from a unique situation in that his dad and mom are both professional athletes," Miller said, also referring to Gaia Bianchi Mannion, a former pro volleyball player in Italy. "Pace has been there and done that. He's playing in the NBA. He played college basketball. You're not going to trick him. He knows what's going on. He knows how the game is played."
Miller said coming from that sort of family enabled Nico to commit to Arizona, and he in turn praised Nico for being a catalyst that encouraged three other recruits to follow: Josh Green, Christian Koloko and Terry Armstrong, plus unsigned commit Zeke Nnaji.
Lesson learned
While praising the screening efforts of center Chase Jeter and telling him he's never coached a big man who is more "willing to sacrifice his body to draw charges," Miller also made it clear during a UA-produced video that his junior transfer still had an error to work out last week in Maui.
Jeter was called for a foul under the basket against Gonzaga last week and then, after falling to the ground, apparently fired some sharp words to the official standing above him. Jeter was called for a technical foul, thus disqualifying him from the game with fouls four and five.
Arizona was leading 53-52 before Jeter picked up the fouls. The Wildcats lost 91-74.
"You have to control your emotions," Miller told Jeter on the video, repeating what he said publicly after the game in Lahaina. "You're so important to this (team) that the second you get your fifth foul, now all of a sudden we're a completely different team."
"Right," Jeter said repeatedly during Miller's talk.
Howland's losses are others' gains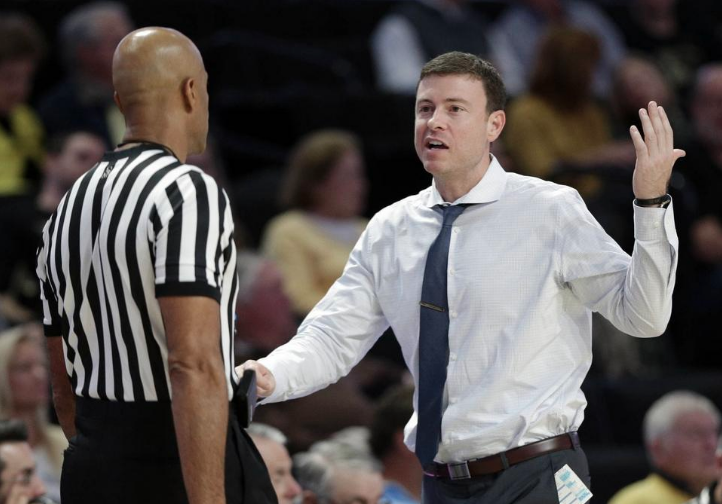 Former UCLA coach Ben Howland has led Mississippi State back into the Top 25 after taking over the Bulldogs in 2015, but he did leave behind a couple of talents.
One of them is Tookie Brown, the Madison, Ga., point guard who signed with former MSU coach Rick Ray and then reopened his recruitment after Howland was hired. Brown since joined Georgia Southern, where he has made three All-Sun Belt teams in three seasons, proving himself to be a high-major talent in a mid-major conference.
At the same time, another MSU commit, D'Marcus Simonds, decommitted after Ray was fired … and instead showed up at Georgia Southern's rival, Georgia State, where he's now considered an NBA Draft prospect.
"The Mississippi State coaching change was good for us," Eagles coach Mark Byington said. "Getting (Brown) was great for our program. He has the chance to be the only player ever to be All-Sun Belt for four years. He wants to get better. He wants to be coached. I can go on and on about Tookie."
Numbers game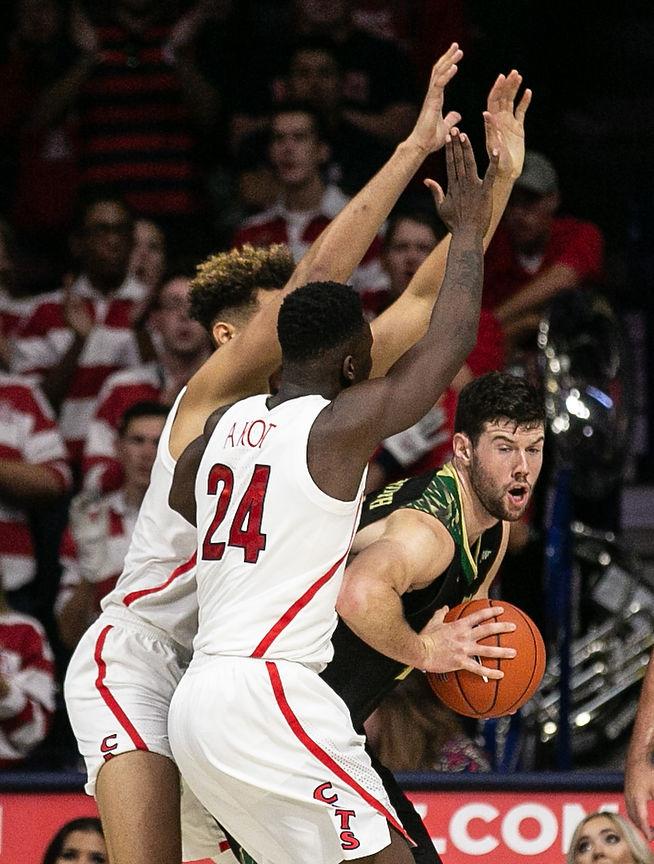 1
Previous time in UA's entire basketball history that the Wildcats have played a team from the state of Georgia, losing 62-56 to the Georgia Tech Yellow Jackets in East Rutherford, N.J., during the 1990-91 season.
3
Dollars (plus fees) asked for the cheapest resale tickets to Thursday's game on Vivid Seats as of Wednesday afternoon.
50
Straight nonconference home wins for Arizona.