Seen and heard in Salt Lake City: On 'hot and sweaty' Valentine's Day cards, bad birthdays
Bruce Pascoe checks in with the sights and sounds from Huntsman Center in Salt Lake City, where Utah handed the Arizona Wildcats their sixth straight loss Thursday night, 83-76.
Valentine's babies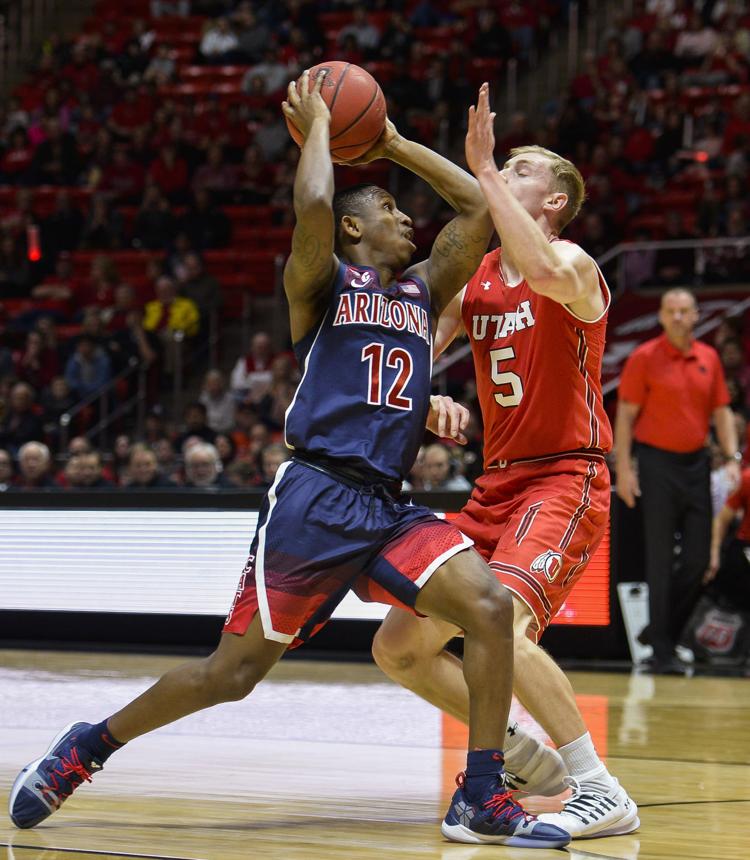 Arizona graduate guard Justin Coleman and play-by-play broadcaster Brian Jeffries both celebrated birthdays in Salt Lake City on Thursday.
"Blessed to see 23," Coleman posted on Twitter.
UA equipment manager Brian Brigger honored Coleman on Twitter. Brigger typically posts a "game day" tweet featuring a jersey number or combination of jersey numbers that have some sort of meaning. So on Thursday, he simply put out a photo of Coleman's No. 12 jersey.
Valentine "love"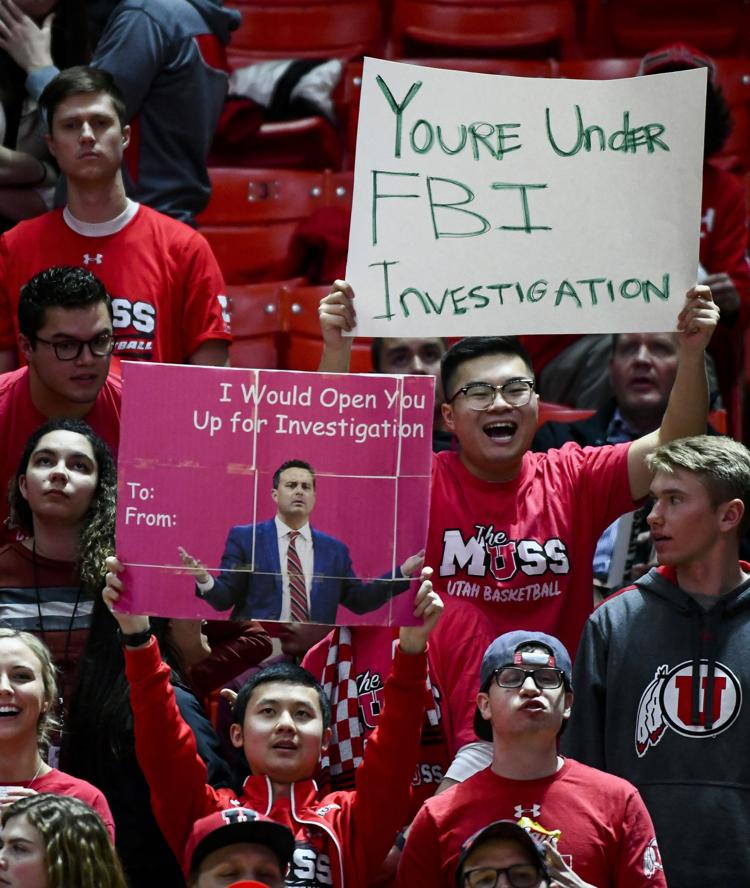 Utah students had a little fun with Arizona coach Sean Miller on Thursday, with two of them waving "Valentine" cards with photos of the UA coach.
One read "You make me hot and sweaty" next to the infamous photo of Miller sweating through a white dress shirt in the first round of the 2016 NCAA Tournament. Pink hearts were pasted above each of Miller's shoulders.
Another was no surprise. It read: "I would open you up for investigation."
ESPN valentines
I love...... pic.twitter.com/crXp02qblq

— Bill Walton (@BillWalton) February 15, 2019
In a way ESPN got in on the Valentine's Day theme Thursday, too: It paired its famously yin and yang broadcasting duo of Dave Pasch and Bill Walton to work the Utah-Arizona game for ESPNU on Valentine's night.
"It's just the way it was scheduled," Pasch said with a smile.
The two broadcasting partners actually had a little fun earlier in the day, too, with Pasch curling around Walton's outstretched arms to roll in a 10-footer off the glass while attending team shootarounds at  Huntsman Center.
"That's all you need," a smiling Walton said. "That's good."
Pasch posted the video on Twitter, saying "if you want to see a @hoophall legend get taken to school, check (Arizona at Utah) tonight on ESPNU. Or simply watch this video."
Maybe they were busy
Fans waving glow sticks except there's not a lot of them. Fans, that is. pic.twitter.com/1ORsFtGQeU

— Bruce Pascoe (@BrucePascoe) February 15, 2019
However, maybe Valentine's Day gave Utes fans something else to do Thursday besides watch basketball. Despite improving weather and clear roads after a snowstorm earlier in the week, the 15,000-seat Huntsman Center appeared less than half full.
Over 14 previous home games, Utah averaged 10,729 fans, second in the Pac-12 only to Arizona.
High expectations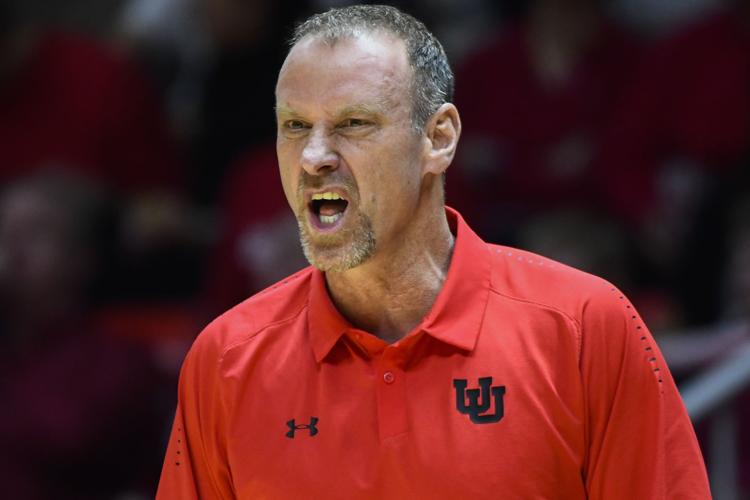 Then again, maybe some of the fans' absence had something to do with expectations that aren't quite being met.
Although Utah has exceeded or been tied with its preseason prediction in the Pac-12 preseason media poll every year since 2011-12 – and are on pace this season to do so again , after being picked eighth – Deseret News columnist Brad Rock wrote this week that "Ute fan expectations are an entirely different matter."
Coach Larry Krystkowiak has the nation's eighth-highest salary among college basketball coaches, $3.39 million, according to USA Today. In a column entitled, "Krystkowiak's cliff act not a fireable offense," Rock wrote that "Rabid fans say Utah is underperforming, and based on Krystko's princely salary, it's true."
But Rock also said Krystkowiak has done well with the recruits he has been able to land, and that his teams have finished respectably in the standings.
"The Pac-12 had more players (69) on opening-day NBA rosters this year than any other conference except the ACC (82), and more than twice that of the highly rated Big East (31)," Rock wrote. "Yet the Utes consistently finish in the top third of the league standings."
Harlan's homecoming of sorts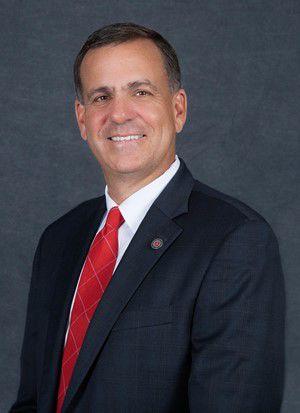 Having started his athletics career as a graduate assistant for Dick Tomey's Arizona football teams in the mid-1990s, Mark Harlan took in his first home game between Arizona and Utah as the Utes' athletic director.
Harlan worked at UA in a variety of roles early in his career, while also stopping at San Jose State and Northern Colorado, and then left Arizona to become UCLA's senior associate AD for external relations in 2010.
From there, Harlan served as South Florida's AD from 2014 until he was hired in the same role at Utah in June 2018.
After all that traveling, Harlan said it still felt "surreal" to be facing an Arizona team.
"It's a special place," Harlan said of UA. "There's a lot of special people there."
Red eye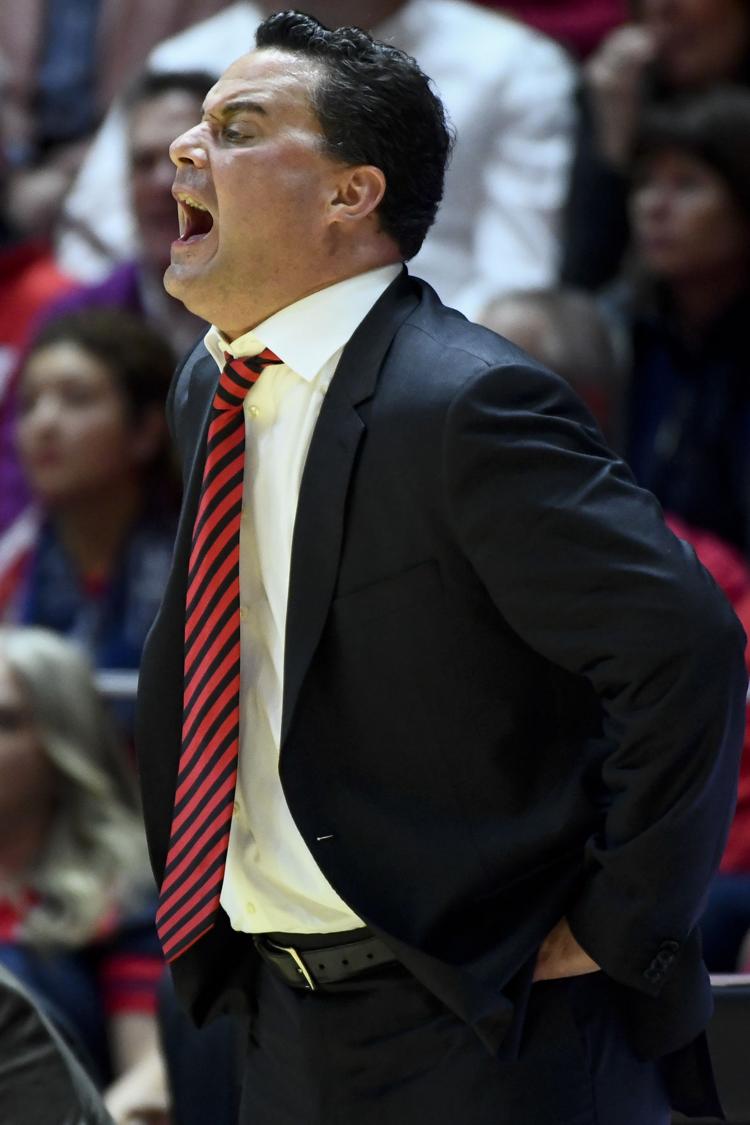 Even though the Wildcats won't play Colorado until Sunday, they were scheduled to take a charter flight to the Denver area immediately after Thursday's game.
Ryan Reynolds, UA's director of basketball operations, said the decision to move quickly came about because the school was paying charter operator Sun Country to have the plane that took them from Tucson to Salt Lake City on Wednesday sit around before the flight to Denver.
The good news for the Wildcats is that their flight, for a change, could actually land at Rocky Mountain Metropolitan Airport, in Broomfield, just 13 miles from their Boulder hotel.
The big number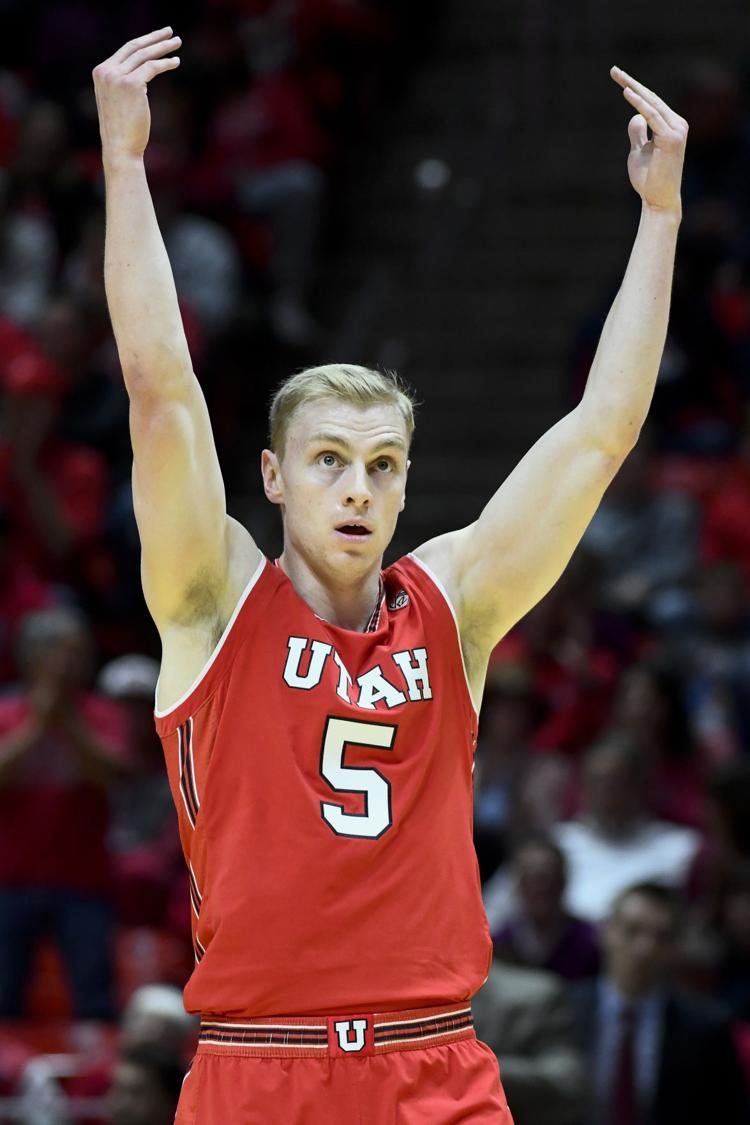 7
3-pointers from Utah's Parker Van Dyke on 10 attempts, after Van Dyke hit a buzzer-beating 25-footer to beat UCLA on Saturday.