Greg Hansen: 'Mr. Football' on Kevin Sumlin's Buffaloes blood, Pac-12 attendance anemia
The Star's Greg Hansen checks in with Kevin Sumlin's lineage, smothering punts — and a prediction.
Dear Mr. Football: Does Kevin Sumlin have any Buffaloes blood?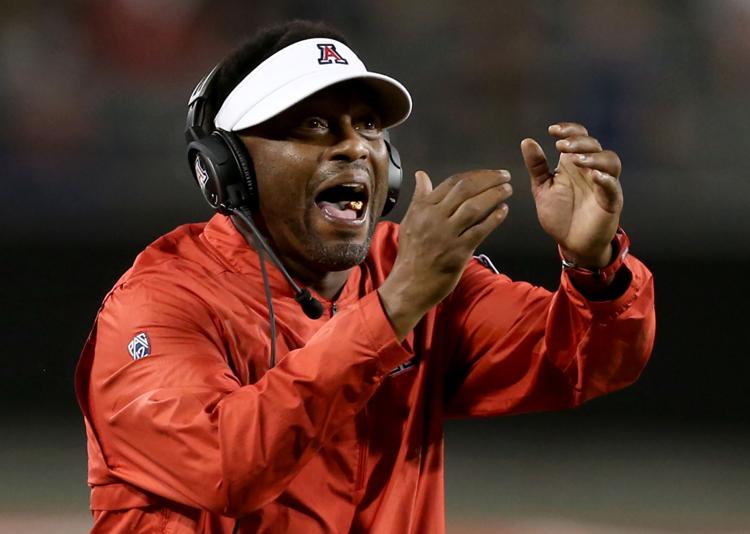 When the Texas A&M coaching staff was fired in early December 2002, Sumlin spent a month unemployed and was then hired by Gary Barnett to be Colorado's running backs coach.
Sumlin moved to Boulder and began recruiting. In early February, he got the break of a lifetime. Oklahoma coach Bob Stoops phoned and asked if Sumlin would be interested in coaching the Sooners' tight ends. It would be a lot more money and, well, the Sooners were loaded.
Sumlin resigned exactly 29 days after he started at Colorado. How'd it turn out? OU was ranked No. 1 in the 2003 preseason poll, went 24-3 in two years, and Sumlin became one of the game's rising coaching stars as the Sooners went 54-13 in five seasons.
Back at Colorado, Barnett and his staff were fired in 2005. Friday's game at Arizona Stadium is sort of a reunion between Barnett and Sumlin. Barnett is Colorado's radio analyst.
Dear Mr. Football: Is Pac-12 football more popular than ever?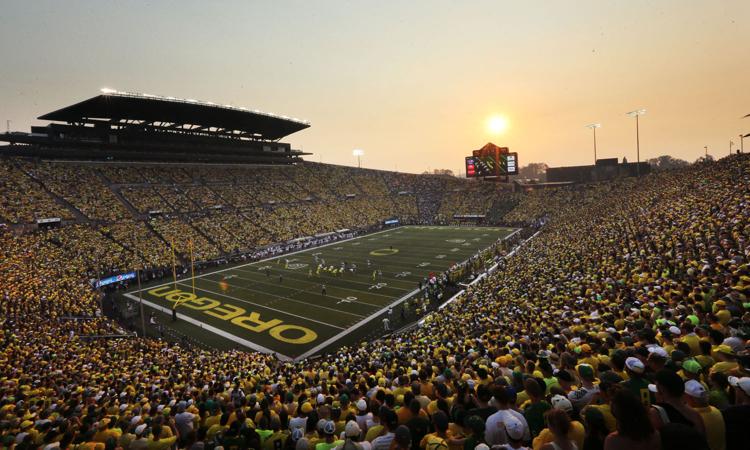 Last week's average attendance in the Pac-12 was 43,906, the smallest average attendance for weekend conference games since the league expanded in 2011.
It gets worse: The Pac-12 is averaging 46,815 per home game this season, also the lowest in expanded league history. It is down from a high of 53,619 in 2013.
A lot of it is the "too late, too long, too expensive" theme.
And lot of it is because the Pac-12 played so many crummy nonconference games. Even Oregon, which sold out home games for 12 consecutive years, is averaging just 52,903 fans per game — down from as much as 59,344 when the league expanded. The Ducks played Portland State, Bowling Green and San Jose State at Autzen Stadium earlier this season.
But the No. 1 reason Pac-12 attendance is at a record low is because UCLA and USC are perfectly awful at the same time.
Do you realize that as recently as 2013, both UCLA and USC averaged more than 73,000 per home game?
The Trojans are averaging 54,038 at the Los Angeles Coliseum. That's the lowest figure since 1987; had this not been a year USC plays host to Notre Dame, the Trojans would have dipped under 50,000 for the first time since 1961.
UCLA is averaging 52,528 at the Rose Bowl, its smallest home average since 1999 and the second-lowest since the Bruins began playing at the Rose Bowl in 1982.
Dear Mr. Football: Who is Chacho Ulloa?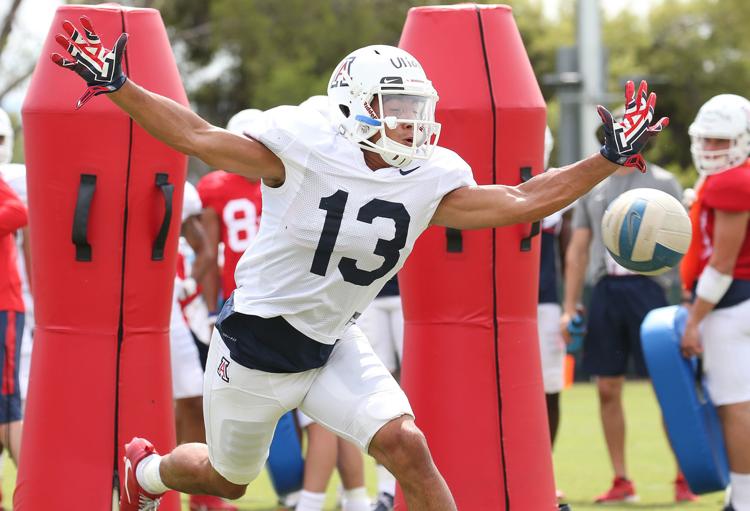 He is No. 13, an Arizona backup junior safety who blocked — smothered is more descriptive — a punt last week against Oregon.
Ulloa now belongs to a club of limited membership at Arizona: Since 2010, the only Wildcats to solely and fully block a punt were DaVonte Neal and Tellas Jones. Two other punt blocks were considered "team" blocks, when the opposing punter or long-snapper messed up. Or when someone barely tipped/detoured a kick.
Arizona has been among the nation's weakest special teams year after year for the last 15 years. Believe it or not, UA opponents have blocked 40 kicks in that period; Arizona has blocked just 17.
Rich Rodriguez's clubs were almost inept on special teams; last year, the UA had five kicks blocked. Arizona blocked none.
Arizona's new special teams coach is Jeremy Springer, who studied under Jeff Banks, one of the ranking kick-blocking coaches in college football.
A year ago at Texas A&M, Springer was a special teams assistant coach to Banks. The Aggies blocked an NCAA-high eight kicks. It appears Springer was a diligent student.
Banks might've become Arizona's special teams coach, but before Sumlin had a chance to hire him, Banks accepted Nick Saban's offer to be Alabama's special team coach. He will be paid $1.1 million over the next two seasons, roughly double what top special teams coaches are paid.
Dear Mr. Football: Is Colin Schooler an all-conference player?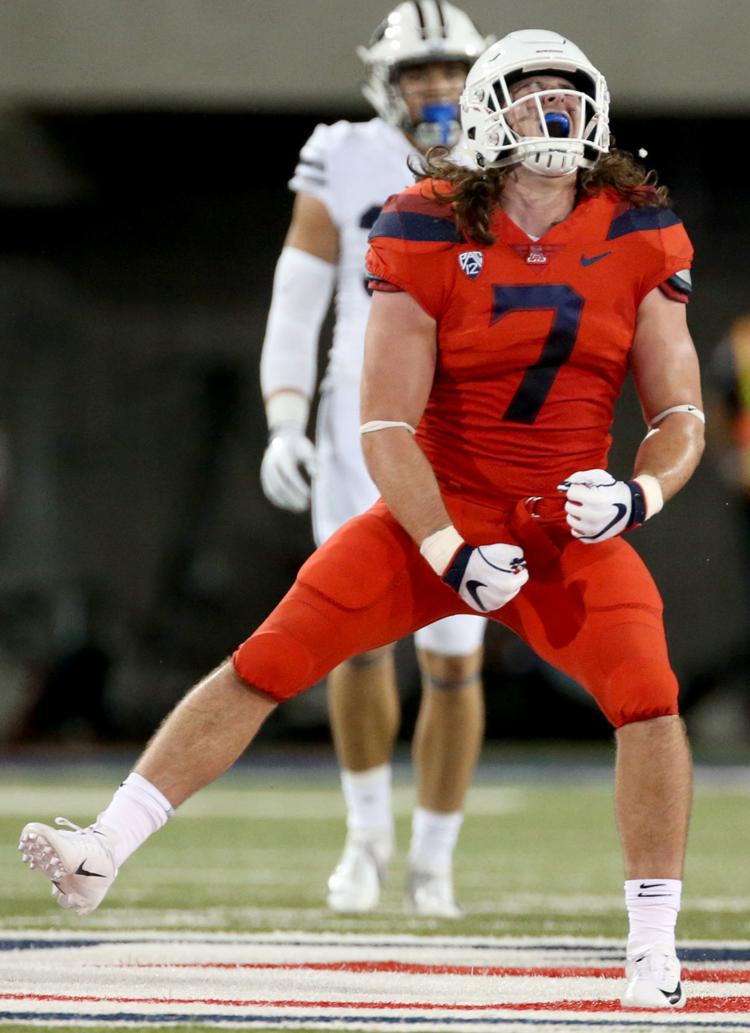 With 92 tackles, Schooler is sure to reach 100 — but that is no longer rarified air in college football. Arizona has produced 21 individual seasons of 100-plus tackles in its long Pac-10/12 history, including 100-plus seasons by those who weren't all-conference players, such as Jack Housley in 1980, Chester Burnett in 1996, Paul Vassallo in 2010 and Tony Fields a year ago.
The standard for tackles statistics, those who are special, is now closer to 130 — or at least 10 per game. That's Scooby Wright at 163, Marcus Bell at 139, Chuck Cecil at 136, and, of course Byron Evans, the ol' B&E, who had back-to-back seasons of 196 and 188 tackles in the mid-1980s. And the Hunley brothers, Ricky and LaMonte, both of whom surpassed 160.
To be in the company of a Cecil, Hunley, Bell or Wright, Schooler needs to make a series of game-turning plays and be more disruptive behind the line of scrimmage.
The chances are good that Schooler will get to that level. He has only played in 21 games. At his current rate, he will finish his Arizona career with close to 400 tackles, which only four Wildcats from the Pac-10/12 era have done.
Dear Mr. Football: Is Colorado more the 5-0 team that started the season, or the 0-3 team that lost to Oregon State?
Without the league's most feared offensive player, injured receiver Laviska Shenault Jr., the Buffaloes have reason to dread an 0-7 finish and last place in the Pac-12 South.
Get this: Thirty-one of Shenault's 60 receptions have gone for first downs. That's a crazy-good percentage.
The Buffaloes' pass defense against Oregon State last week was historically bad. Unless the Buffs play better at Arizona Stadium, the Wildcats could score 50. Khalil Tate could reprise his 2017 role and be the Pac-12 Player of the Week.
Colorado is dangerously stepping into the full-on collapse territory that Arizonans know all too well.
The 2000 Wildcats opened 5-1, rose to No. 21 and then went splat, 0-5. It cost Dick Tomey his job.
The 2010 Wildcats opened 7-1, rose to No. 13 and then went bust, 0-5. Mike Stoops lost his job a year later.
The 2016 Sun Devils opened 5-1 and fell apart, finishing 0-7. A year later, Todd "Sparky" Graham was fired.
If the Buffaloes lose in Tucson, they seem greased for an 0-7 finish. Maybe this year they will be properly prepared to play defense against Tate.
Arizona 40, Colorado 31.
Official hopes staffing boost deters Arizona voting problems
PHOENIX — It's the week before the general election and poll workers for the Arizona county with 2.2 million of the state's 3.7 million registered voters gathered to train for their mission: Making sure Maricopa County's August primary nightmare doesn't happen again.
That's when dozens of polling stations for the sprawling area that includes Phoenix and its suburbs opened late and people who showed up early to vote couldn't cast ballots.
A group of about 15 mostly older workers at first appeared dazed and confounded as they received their initial instructions from a county elections trainer on how to work the voter check-in machines, printers and ballot tabulators used at all polling stations. But most quickly got the hang of it.
"I'm ready," declared Ruthie Jones, who never set up the machines during her previous stint as a temporary elections worker.
That's what the Democratic county elections chief, Adrian Fontes, hopes will be the case for the beefed-up roster of 4,000 people he's assigned to midterm election polling precincts — to fulfill his pledge that there won't be a repeat of the primary voting problems.
He received most of the criticism following the primary debacle, when 62 of the county's approximately 500 polling stations opened late. It happened two years after Fontes' predecessor, a Republican, was ousted over her decision to drastically reduce presidential primary polling locations, resulting in extremely long lines.
Fontes took heat from the county's Board of Supervisors for not warning voters ahead of time that some locations might not open on time, and they chided his contingency plan of using 40 vote centers as backup locations for voters whose normal precincts were not operational.
The polling station troubles served as a reminder that at a time when Russian hacking is a major concern in elections, human or technological errors often lead to voting problems.
In Los Angeles County, about 120,000 voters were left off the printed voting rolls in June because of a software error. That same month in South Dakota, officials could not get their equipment to connect to the internet, and voters had to cast provisional ballots.
Fontes, a former Marine and criminal lawyer, says the criticism of the polling station late openings doesn't concern him because voter turnout in Maricopa County hit a record high of 31 percent in the primaries and is expected to reach at least 55 percent Tuesday.
"I'm not so worried about the politics of it, because once you look at what actually happened, and you look at the numbers, we're doing a darned good job over here," he said.
Some polling stations will be set up Sunday, although most will be on Monday.
"We've got multiple layers of redundancy that we're deploying this time around," Fontes said.
An internal audit of the primary election faulted Fontes for not having an efficient system for setting up voting machines and a good enough backup plan for what to do if polling stations did not open. It also said workers did not properly track the lengths of the lines of voters. Results of an independent audit focusing on what went wrong are expected to be made public before Tuesday's election.
Fontes blames himself for hiring a contractor to set up the machines in August that checked in voters at the polls. He has said the contractor did not send enough workers in time for the poll openings, delaying them. The contractor has said it sent more technicians than were required.
Fontes said he is not taking any chances by having about 4,000 county workers setting up machines and working at the precincts.
"We may have a little bit of overkill in our staffing. I'd rather have a couple of people standing around for an hour or two than have a contractor not show up at all," Fontes said.