featured
top story
editor's pick
Hansen's Sunday Notebook: These 10 Tucson high school programs could win a state title
Star sports columnist Greg Hansen offers his opinion on recent sports news.
As high school competition begins, keep an eye on 10 teams that could take state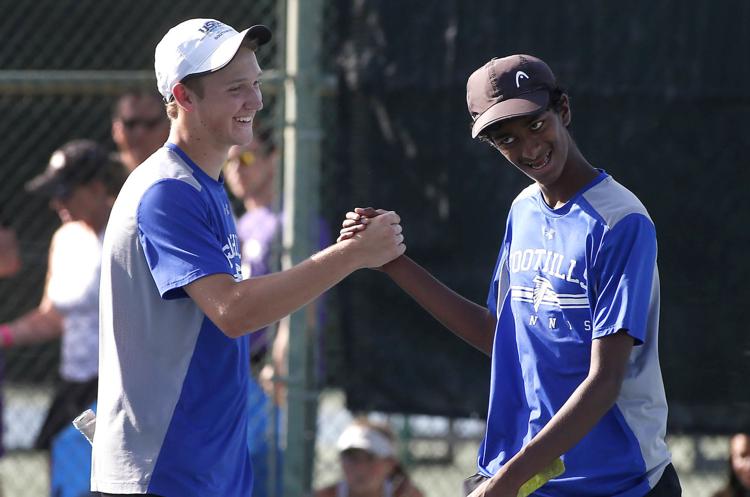 Tucson's high school sports season begins this week and the ultimate challenge is a mighty one: Can Tucson match its record 13 state championships of 2018-19?
Here's my list of 10 potential state champs, in order, although it doesn't include Salpointe Catholic's football team, which I believe will someday be compared to the undefeated Tucson High football team of 1970 as the best in our city's history.
But Dennis Bene's Lancers are so talented they seem positioned to be moved to the inaugural Open Division state championship bracket in November. The state's eight top teams, regardless of classification, will play for the Open Division title. That means Salpointe would not play for the Class 4A title.
Either way, here are 10 potential state champs, starting at the top:
1. Catalina Foothills boys tennis. Coach Jeffry Bloomberg's Falcons have won six consecutive state titles, 2014-19, with a winning streak that hit 100 last spring. They return five of their top six players: Brendan Perry, Anton Nazaroff, Jeevaj Bondalapati, Estevan Alvarez, Krishna Dasika. Enough said.
2. Salpointe's girls cross country. The top four runners from last year's state championship team — Zoey Delgado, Laurel Froehlich, Tayler Thomas and Lexi Lambert — are scheduled to return for Mike Urbanski's Lancers.
3. Sunnyside wrestling. Anthony Leon has coached the Blue Devils to three state titles and his club is loaded again, with returning state champs James Brown and James Rivera, and state runners-up Jesse Ybarra and Fernando Villaescusa.
4. Sabino girls basketball. A Tucson team has not won a girls state basketball championship since CDO in 2009. That should end this year as Sabino's "Special K's" — Kam'Ren Rhodes, Kamryn Doty, Kiya Dorroh and Kadie Healy, who combined to average 49.4 points last season — have a chance to challenge the records of the undefeated CDO team of Dan Huff in 1987 and Santa Rita's Dave Lynch of 1984.
5. Salpointe girls soccer. Coach Kelly Pierce's club, 17-2 state champs a year ago, return four players who scored 38 of the Lancers' 57 goals: Maci Bernier, Sydney Lenhart, Aliyah Parsons and Kyleigh Oliver. They'll be a heavy load for any opponent.
6. Catalina Foothills girls golf. Coach Ryan Dunn's club is led by senior Maya Benita, who has committed to play for Pac-12 power Arizona. Benita will be surrounded by capable Libby Axen and her twin sister, Caroline, freshman Mia Cesarek, Maddie Conway and Rylie Crane. Perhaps only Ironwood Ridge can stop Foothills from being the state's top team.
7. Canyon del Oro baseball. In his second year, coach Jason Hisey appears to be onto something special, with a core of eight players returning, including junior Dante Schindler, who hit .322 and was 5-3 with a 1.45 ERA and 67 strikeouts in 53 innings, as well as .365-hitting Jayden Bracy and .337-hitting Andrew Stucky.
8. Rincon/University boys volleyball. After finishing 33-4 and getting so close to the state title a year ago, coach Stephen Huff's club returns four key players: Lorenzo Rocha, James Standridge, Dom Samaniego and Andrew Stout-Marshall.
9. Salpointe softball. Loaded once again, the defending state champs will deploy 10 who played significant innings last year, including .530-hitting Logan Cole and dominant pitcher Alyssa Aguilar, who is 36-6 in two seasons with 339 strikeouts.
10. Sabino football. Coach Ryan McBrayer's Sabercats have what it takes to win the Class 3A championship, especially junior quarterback A.J. Skaggs, who passed for 20 touchdowns last year, all-around standout Diego Armijo, who caught 21 passes and intercepted six, and defensive regulars Jayson Petty, Daniel McAllister and Marceise Stubblefield, who helped Sabino win 10 games a year ago.
Pima College adds to its coaching payroll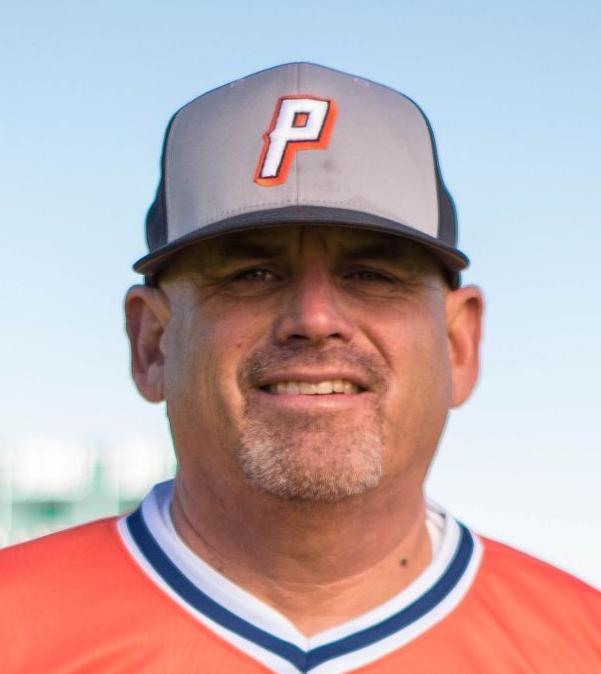 Almost 50 years after Pima College opened and hired its first coaching staffs, the Aztecs have finally created funding for full-time coaches in softball and baseball.
Last week, PCC made softball coach Rebekah Quiroz and baseball coach Ken Jacome full-time employees, following two years of progress in which it elevated men's basketball coach Brian Peabody, men's soccer coach David Cosgrove and women's soccer coach Kendra Veliz from part-time pay to full-time salaries. Women's basketball coach Todd Holthaus was the first to become a FTE; volleyball coach Dan Bithell has further responsibilities as the events, equipment and facilities manager, and has been a full-time employee for several years.
Quiroz, for example, worked full- time at a Tucson YMCA and also raised two children as a single mother while coaching the Aztecs last season.
In retrospect, it is somewhat amazing that those like former softball coach Armando Quiroz, a schoolteacher, found the time to make Pima a perennial NJCAA title contender while working part-time.That was also the route taken by Peabody and Cosgrove, whose teams have become national powers.
Pima's tennis and golf coaches will remain part-time employees.
Ex-Cat Kevin Newman has look of a future star
When Kevin Newman was Arizona's starting shortstop from 2013-15, he made the All-Pac-12 first team three years in succession, and was generally considered the top defensive shortstop in college baseball. He didn't get a ton of attention at Arizona because his timing wasn't the best: he took over at shortstop a year after Andy Lopez's Wildcats won the 2012 College World Series and began a rebuilding period. But MLB scouts knew all about Newman: The Pittsburgh Pirates drafted him in the first round in 2015 and, as of Friday, he was hitting .304 with 10 stolen bases and 24 extra-base hits, which included a walk-off single to beat the Chicago Cubs on Friday. Newman is earning the MLB minimum, $557,000, and can't be a free agent until 2025, but he looks to be a future star.
Mr. (almost) 2,000
Life in the big leagues isn't as good for former Canyon del Oro High School infielder Ian Kinsler of the San Diego Padres. Now 37, Kinsler is expected to miss the rest of the regular season with a neck injury. He is hitting a career-low .217 but he is owed $3.75 million by San Diego next season and could return to get his 2,000th career hit. He had 1,999 hits when he went on the disabled list last week.
Former UA commit has a cup of coffee in New York
Before Lopez led Arizona to the 2012 College World Series title, he recruited coveted right-handed pitcher Brady Lail of Salt Lake City. Lail signed with Arizona but was then drafted by the New York Yankees and bypassed college baseball. Last week, after 181 minor-league games and 733 innings, Lail finally got to the big leagues, making his debut at Yankee Stadium. Lail pitched 2º innings. A day later, the Yankees designated him for assignment. He is 26. Tough business.
Tucson businessman Ken Flower had deep background in sports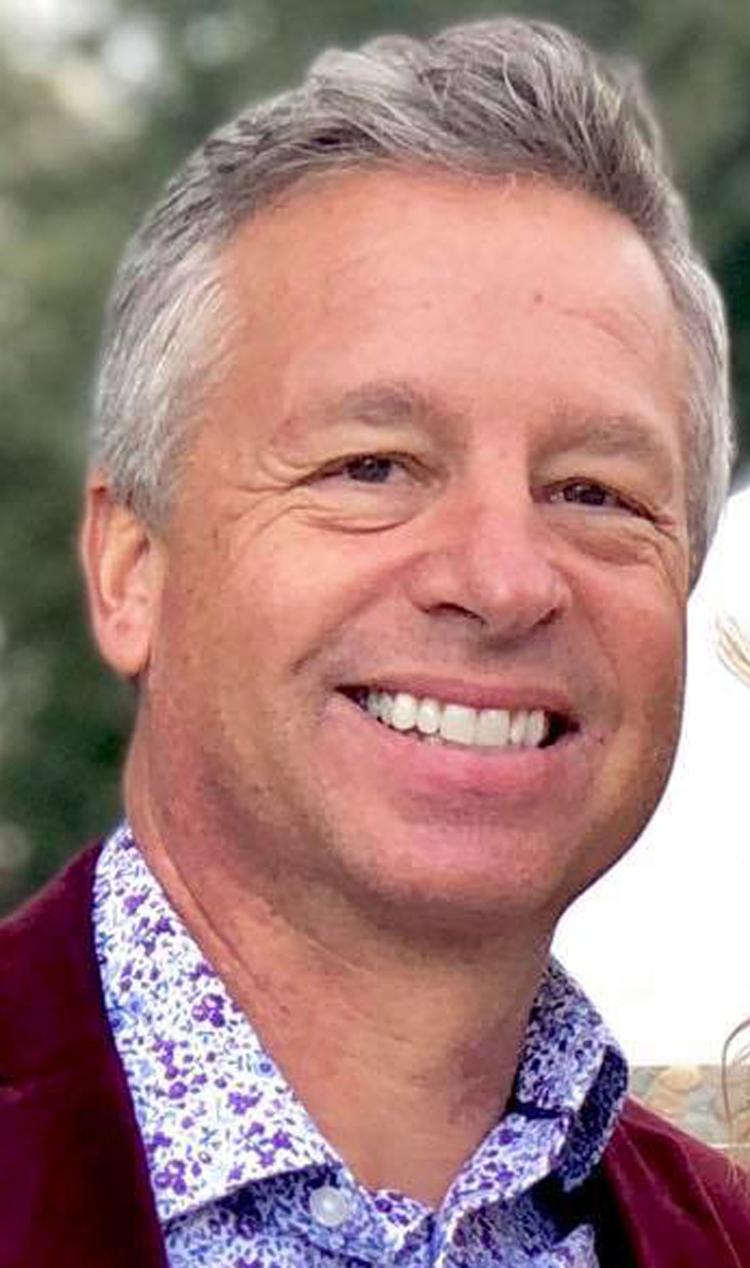 Tucson businessman Ken Flower, 61, died suddenly last week in Nevada. Flower was a sports fan to the core, strongly involved in the Nova Home Loans Arizona Bowl and with the Tucson Sugar Skulls, as well as a regular at UA basketball games at McKale Center. When I met Ken, he told stories about working entry-level jobs with the Los Angeles Rams in the 1970s, getting into the business after his dad became a public relations official in the NFL, working for the Rams, 49ers and NFL Films. Ken's most intriguing story was that his dad, also named Ken, was the captain of USC's basketball team in the early 1950s, an all-conference player who in 1952 was offered $1,500 by a gangster to fix a USC game. Instead, Flower told Trojan coach Forrest Twogood about the gangster and the school set up a sting with the police. The ex-con was arrested and USC avoided the early 1950s point-shaving scandals that affected powerhouses such as NYU, CCNY, LIU and Kentucky.
'Squid' Turner to play for ex-Wildcat in California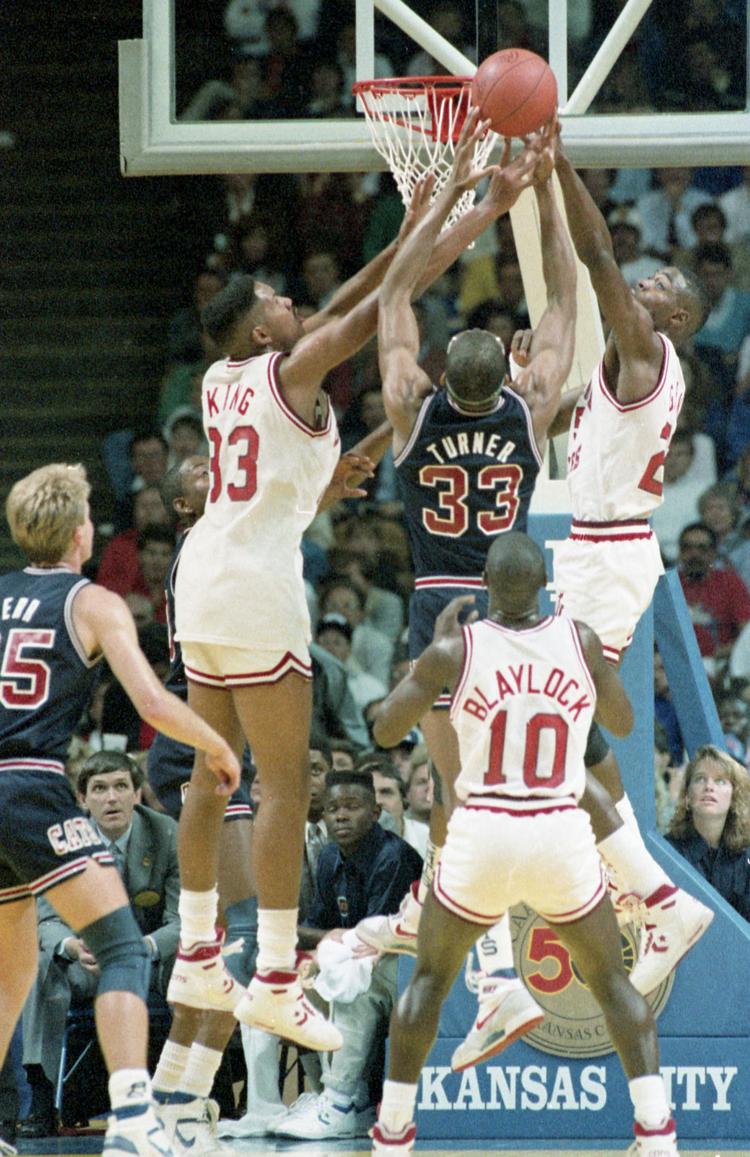 Joe Turner was a backup center for Arizona's 1988 Final Four team and close friends with starting UA point guard Craig McMillan. Last week, Turner's son, power forward Edward "Squid" Turner, moved to Santa Rosa, California, to enroll at Santa Rosa Junior College and play basketball for McMillan, who is the SRJC men's basketball coach. Last year at Foothills High School in Bakersfield, California, Squid Turner averaged 17.5 points and 9.6 rebounds. McMillan has coached SRJC to the California state championship.
Ex-Arizona OL Eben Britton teams up with Mike Tyson as marijuana advocate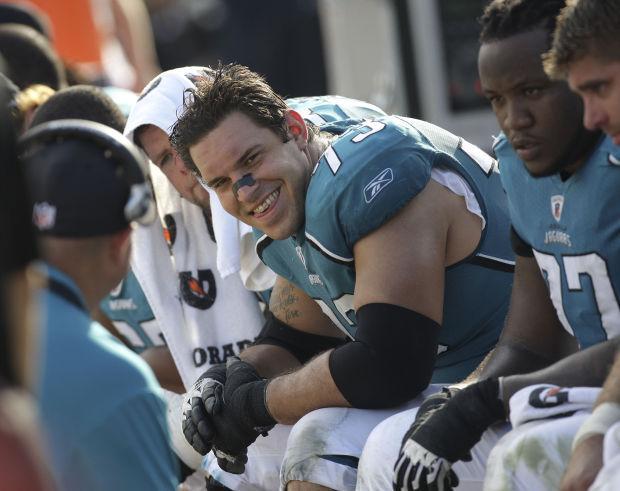 Eben Britton is the last Arizona offensive lineman (2008) to make the All-Pac-10 first team. He was a second-round NFL draft pick in 2009 and played in 60 NFL games for Jacksonville and Chicago. He probably got more publicity and attention last week for a podcast he does with his business partner, boxing legend Mike Tyson, than for any football accomplishments. Britton, a medical marijuana advocate and a holistic health proponent, said on "Hotboxin' With Mike Tyson" that they smoke "10 tons of weed a month" at Tyson's 420-acre ranch in Southern California. Marijuana is legal in the state.
Doherty, Kreamer will be inducted into hall of fame this season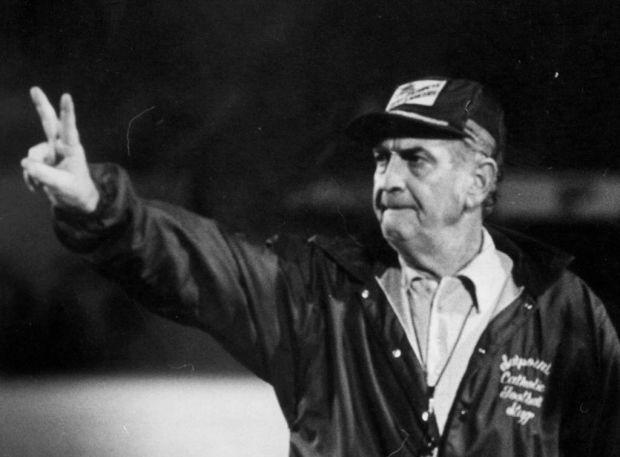 Two of the most prominent high school figures in Tucson history — former Salpointe Catholic coach Ed Doherty and former Sabino, Ironwood Ridge and Tucson High athletic administrator Will Kreamer — will be honored this season. Kreamer, part of Tucson High School's 1970 state championship football team, will be inducted into the Arizona Interscholastic Athletic Administrators Association Hall of Fame on Sept. 10 in Phoenix. Doherty, who was also the head football coach at both Arizona and ASU, will be part of the inaugural class of the Arizona Football Coaches Hall of Fame; the class will be inducted in December in Scottsdale. Doherty died in 2000. There's a serious backlog of Tucson football coaches who should follow Doherty's induction, including Vern Friedli, Howard Breinig, Ollie Mayfield, John Mallamo, Wayne Jones, Lou Farber and, inevitably, current Salpointe coach Dennis Bene.
Beer Down, Arizona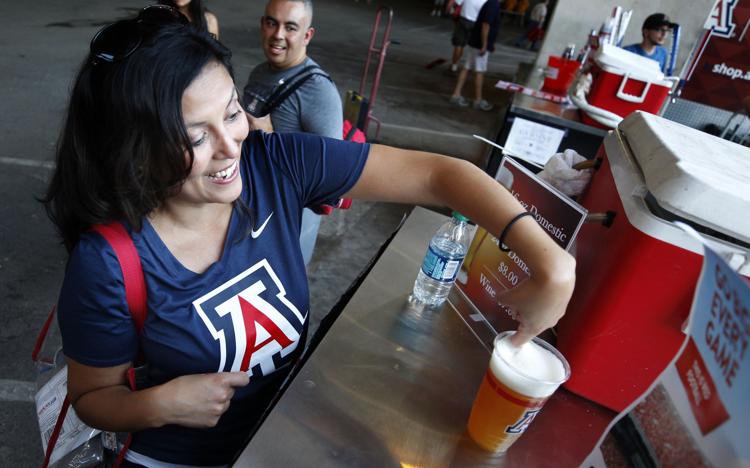 Colorado athletic director Rick George last week established a precedent that will surely be followed by most Pac-12 schools in the near future. Colorado signed a partnership with the Avery Brewing Company of Colorado to create "Stampede," a gold lager that will be served at CU home football and basketball games. An image of Ralphie the Buffalo, CU's mascot, will be on the label of each beer. It seems inevitable that someday Arizona will partner with someone like Barrio Brewery or Borderlands Brewery to create a "Bear Down" beer to add to the athletic department's bottom line.
Beer and wine are already being sold at Arizona Stadium, McKale Center and Hi Corbett Field. USA Today reported that Arizona's expenses for the fiscal year 2017-18 exceeded $100 million for the first time, at $103,329,464. That was behind UCLA's $130 million, Washington's $126 million, ASU's $125 million and Oregon's $119 million. Not every school needs to market beer: In the 2017-18 fiscal year, Texas had revenues of $219,402,579, more than double Arizona's revenues of $95,067,317. Athletic departments continue to find new ways to pay the bills.
My two cents: NCAA doesn't go far enough in its plan to speed up college baseball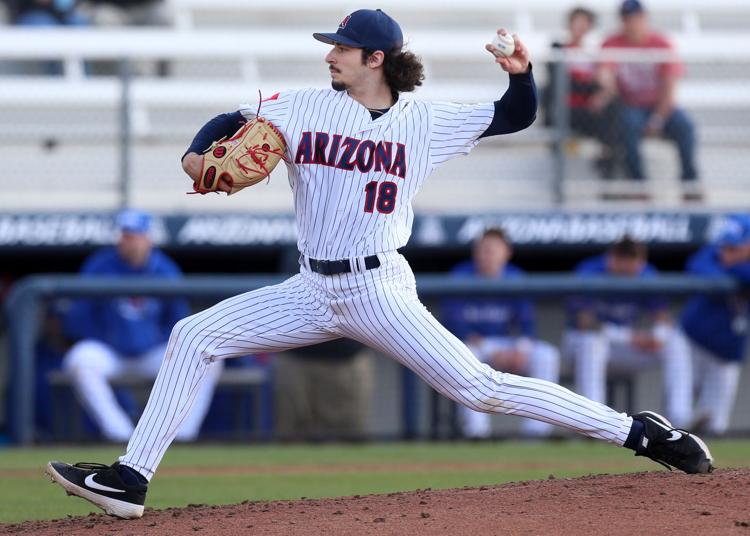 The NCAA last week announced it will implement a 20-second pitch clock for the 2020 baseball season. Some suggest it will cut about 15 minutes off many college baseball games.
It's a forward-thinking move. The four Arizona-ASU games last year required an average of 3 hours and 53 minutes. The shortest game was 3:15. Those games required 39 pitchers as 71 runs were scored. I'm not sure a 20-second clock would have made much of a difference.
I have long believed that college baseball would be better as a seven-inning game. The obvious shortage of quality pitching would not be such an issue, games would be more fan-friendly and, much like college softball — which usually is finished in 2 hours and 10 minutes — it would relate better to all fans.
When the quality is better, games often move more quickly. In the final four games of Arizona's 2012 College World Series championship, games averaged 2:53; 22 total pitchers were used.
College baseball isn't a revenue producer at anywhere but a handful of SEC schools. But perhaps it could be a money-maker if games were reduced to seven innings. That is likely the only variable that would draw serious discussion about making the games shorter.