Hansen's Sunday Notebook: Tucson's Preston Otte ready for shot at the big time
Star sports columnist Greg Hansen offers his opinion on recent sports news.
Local golfer hits the links to compete with some of the game's best

When Preston Otte walks to the first tee at Las Vegas' TPC Summerlin Golf Course on Thursday, he'll be playing for the winner's check of $1.23 million.
His opponents in the Shriner's Hospital for Children Open will include Jordan Spieth, Ricky Fowler, Ernie Els and USA Ryder Cup captain Jim Furyk.
That's a long way from his home course, the Highlands at Dove Mountain, as is a $7 million PGA Tour event. Otte, head pro at the Highlands, will be playing in the second PGA Tour event of his life; he has also played in a pair of Web.com Tour events.
"A couple of my PGA friends have reached out and told me what I was already thinking: I need to be aggressive, not be in awe, and birdie a bunch of holes," Otte said. "I played in the same event in 2011 and was a little distracted by all that was going on. This time I'll have a different approach.''
To keep it in his comfort zone, Otte's brother, Twin Falls, Idaho, pro Brandon Otte, will be his caddie.
Otte, who grew up in Idaho and was a standout golfer at Utah State, is playing some of the best golf of his life. With eight birdies and an eagle, he shot a 65 in the PGA Southwest Section Qualifier to win the only spot available in this week's PGA Tour event. He won six section events this year, including the Southern Arizona Chapter Match Play championship.
"I shot a 61 when I qualified to play in Las Vegas in 2011, but since then I've had other obligations and didn't get back to the qualifying tournament until this year," he said. "I've had some good success as I've gotten older, I've matured and settled into my golf game. I'm going to enjoy this experience.''
I've got a rooting stake in Otte's PGA Tour endeavor: He is the grandson of the late Vernal Otte, who was a high school classmate of my mother and grew up immediately next door to my grandmother in Logan, Utah. He was one of the top baseball players ever in my hometown.
Tucson's top 3 sports developments of the week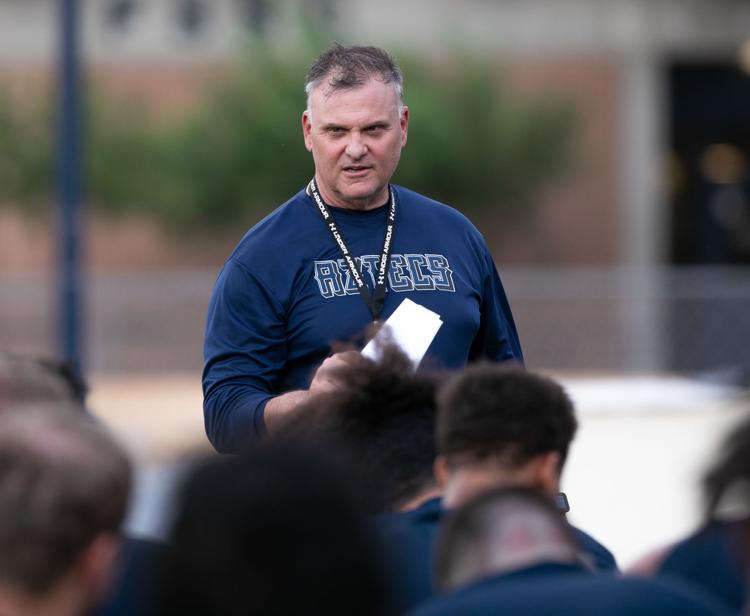 On Monday, Pima College will make a difficult decision and select either football coach Jim Monaco or women's basketball coach Todd Holthaus as its new athletic director. It's a you-can't-make-a-bad-pick situation. Monaco began coaching football at Pima College in 2001, part of Jeff Scurran's staff when PCC debuted a football program. Monaco became the head coach in 2011; he spent four seasons as Desert View High School's head football coach. Monaco's background includes advanced college degrees in administration and counseling. He has a big personality and seems like a strong AD possibility. Holthaus coached Flowing Wells High School to a state championship, spent two years on Joan Bonvicini's staff at Arizona, and since 2007 has been one of the leading coaches in NJCAA basketball; his 2011 Aztecs finished No 2 in the nation. Holthaus has deep experienced in administration; PCC's compliance and eligibility responsibilities are part of his job at the school. He is a large-and-in-charge presence and would be a popular choice as Pima's next AD.
The girls state championship golf tournament was poised for a memorable final round Tuesday at Tucson National Golf Course. The three leading names in Southern Arizona girls golf were 1-2-3 on the leaderboard: 72, Salpointe Catholic freshman MacKenzie McRee; 73, Catalina Foothills junior Maya Benita; 74, Salpointe Catholic senior Alexandra Quihuis. But when a mid-morning rain and lightning storm stopped play, the oft-bungling AIA canceled the final round. Inexplicably, the AIA had no contingency plan for weather. McRee, Benita and Quihuis had played two months of competition leading to the state championships and suddenly it was an unfulfilling 18-hole event. This isn't T-Ball or intramurals. The AIA should know better; two years ago, for the first time in the 50-year history of the girls state championship golf tournament, the second round was rained out and the AIA was caught without a backup plan.
When Sabino's Scurran and Amphi's Vern Friedli were in the legend-in-the-making process in the mid 1990s, they were not on speaking terms. The two winningest football coaches in Tucson high school football history grudgingly admired one another's success, but you couldn't have found two different personalities. Scurran is effusive and a devotee of changes in football X and O's. Friedli was a stern, tough guy who played between the tackles with an old-school offense. One afternoon I invited them to be my guest on a sports talk show, but didn't dare tell the other that they would be paired on my program. When they walked into the studio that day and saw one another, they stared holes through me. But for one fascinating hour, they spoke their peace, side by side. It was riveting. Last week, when the 71-year-old Scurran announced he will leave high school coaching he spoke of his old rival. "We had our differences,'' he said, "but he was a good teacher of young men, and that's why we're in this business. That's far more important than games won.'' Well said.
Troy Cooke returns to McKale Center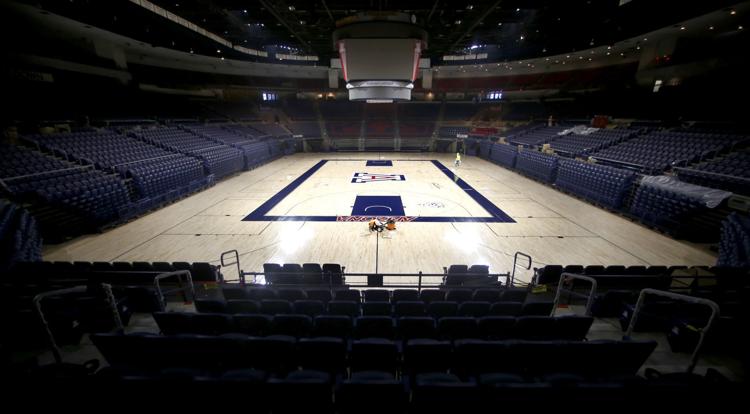 When Western New Mexico's basketball team arrives at McKale Center for Tuesday's exhibition game against Arizona, the Mustangs will have an expert tour guide.
WNMU assistant coach Troy Cooke was an Arizona shooting guard, the sixth man in the first game Lute Olson ever coached at McKale Center: Nov. 25, 1983 against NAU.
Cooke was the UA's first sub off the bench; freshman Steve Kerr was second. Attendance: 5,398.
Cooke went on to start four games for Olson's first Arizona team, averaging 3.1 points. In retrospect, the Flowing Wells High School grad is one of the leading athletes in Tucson history.
He was a first-team All-City football receiver and basketball player for the Caballeros, and went on to play professionally in Belgium, Malta and Scotland and in the old CBA. What's more, Cooke competed in steer wrestling in about 20 La Fiesta da los Vaqueros rodeos in Tucson, and, believe it or not, was signed by the Denver Broncos in 1988 as a tight end, although he did not make the Broncos' final roster.
Since then, Cooke has been a high school basketball coach at Show Low High School while working in the real estate business and working on a 27,000-acre ranch in the White Mountains. This is his fourth year at Western New Mexico.
J.J. Hardy an emotional inductee into Pima County Sports hall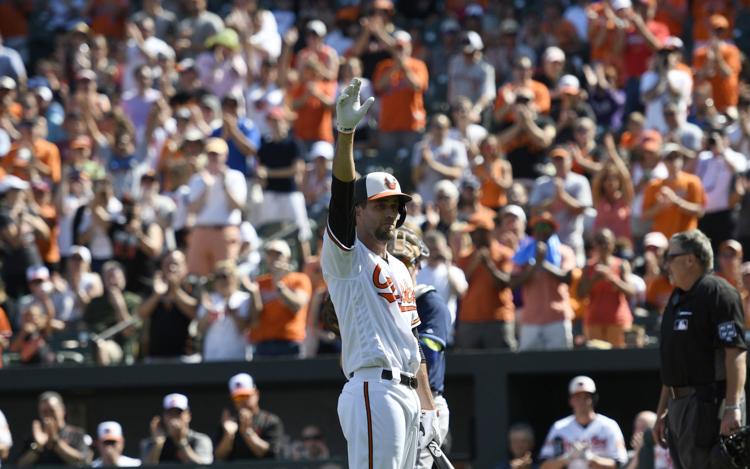 One of the highlights of last week's Pima County Sports Hall of Fame induction ceremonies was the speech given by two-time baseball All-Star J.J. Hardy, who played 13 seasons in the big leagues. Hardy, who retired after the 2017 season, became emotional when he talked about the devotion of his parents, Mark and Susie, on his path to the majors. Hardy, 36 and a Sabino High School graduate, retired because of a series of injuries. "I don't think the average fan has any idea what a grind a 162-season is, and how it takes a toll on your body," said Hardy, who splits his time between a home in Montana and another in Chandler. "It really beats you up."
There's another former Wildcat in the NBA
The roll-call of Arizona's basketball figures in the NBA family grows. Isaiah Fox, a backup center for most of his UA seasons in the early 2000s, has become a full-time assistant coach for the NBA G League's South Bay Lakers; he had been part of the Lakers' developmental staff, and played with Lakers head coach Luke Walton in Tucson. Fox's father, former UA starting offensive lineman Nils Fox, 1983-84, lives in Los Angeles and works for a Switzerland-based corporation that produces chemical products serving construction and industrial markets.
Don't forget about the '98 team's Edwin Mulitalo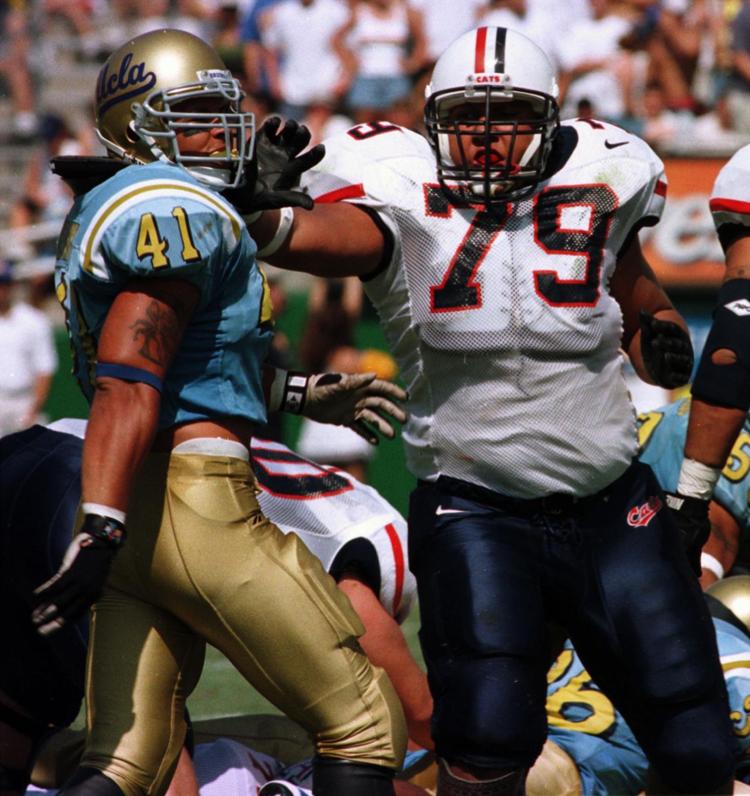 One key player from Arizona's 12-1 football team of 1998 who wasn't able to be in Tucson for a 20th year reunion this weekend was offensive lineman Edwin Mulitalo. His name was quietly added to the Ring of Honor at Arizona Stadium. Mulitalo played 10 NFL seasons, including a starting role for Baltimore's Super Bowl XXXV champions in 2001. Mulitalo couldn't make it to Tucson this weekend because he is the head coach at Southern Virginia University, which played a road game at Frostburg State in Maryland on Saturday.
Key piece to Wildcats' golf championship will return to UA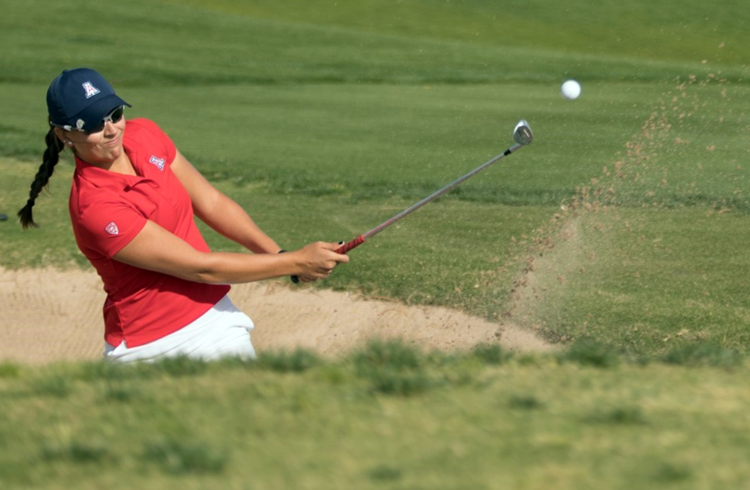 Two-time Salpointe Catholic state golf champion Krystal Quihuis did not advance at the LPGA Qualifying School last week. The three-time UA women's golf letterman shot 74-74-72-71 in Florida last week, 56th overall. UA senior Gigi Stoll, a key part of the UA's 2018 NCAA championship team, was 110th in the field with rounds of 74-75-74-75, meaning she will return for senior season.
Oregon loses its ace to Texas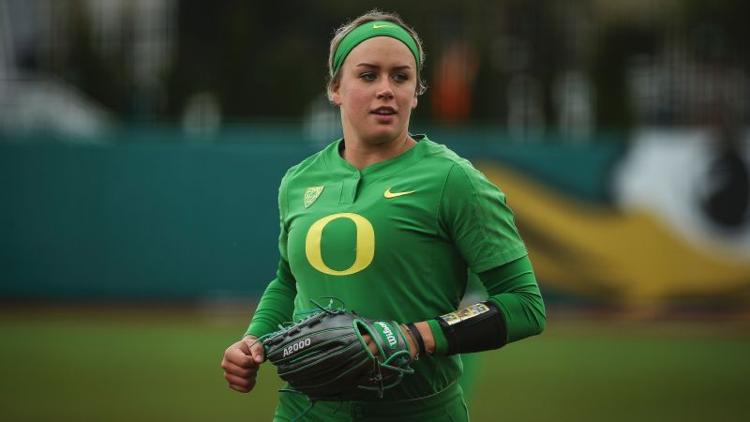 The tough Pac-12 road for UA softball coach Mike Candrea got a bit easier last week when Oregon's Women's College World Series pitching ace, Miranda Elish, 25-2 last year, transferred to Texas. Her younger sister, Madi Elish, an elite pitching recruit entering her junior prep season in Crowne Point, Indiana, turned down an offer to pitch at Oregon and has committed to pitch for Candrea at Arizona.
Undefeated Lancers on path to face Saguaro again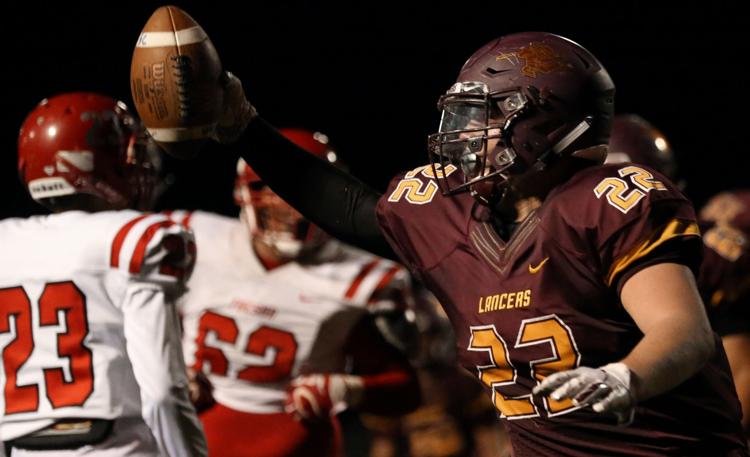 Undefeated Salpointe Catholic is the No. 1 overall seed in the Class 4A state football playoffs, and it seems inevitable that Dennis Bene's team will meet three-time defending state champion Scottsdale Saguaro in the championship game in late November. Saguaro defeated injury-plagued Salpointe 28-7 in last year's title game.
The Lancers, state champs in 2013, have outscored their final five opponents 233-67. Saguaro has a 268-52 differential over the same period.
Get used to seeing Salpointe in this position. Nine of its 10 leading tacklers are juniors: Shamon Davis, 92; Ray Figueroa, 80; Trent Strong, 76; Lathan Ransom, 58; Levi Padilla, 45; Sergio Sanchez, 42; Luke Regina, 39; Charlie Raetzman, 35; and Luke Straka, 32.
Further, junior running back Bijan Robinson finished the regular season with 1,682 rushing yards. That gives Robinson 4,083 in his career as he continues to pursue Southern Arizona's career rushing leader, CDO's Ka'Deem Carey, who has 5,701 yards.
A Tucson school hasn't won multiple state football championships since Sunnyside and coach Richard Sanchez in 2001 and 2003, and has only won seven state football titles the last 20 years (out of a possible 60 championships in the upper divisions).
This would be a good time for Salpointe to change that trend.
My two cents: Penina's Snuka joins select few in volleyball program's ring of honor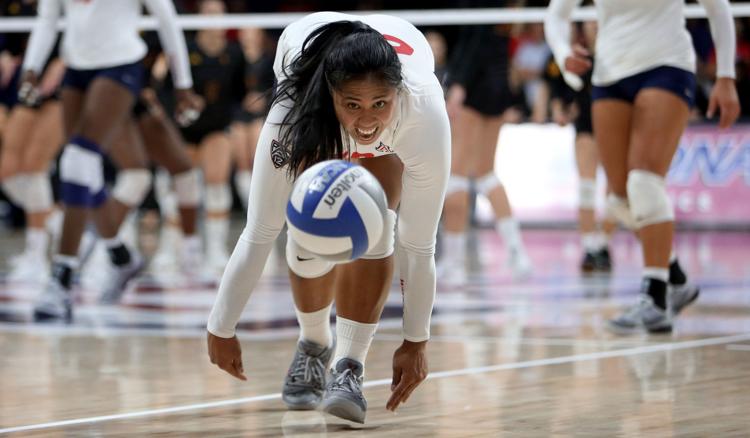 Arizona has played volleyball at the NCAA's highest level for 35 years and on Friday night inducted Penina Snuka into its Ring of Honor at McKale Center.
Rather than saturate its Ring of Honor with one-year players such as basketball's Stanley Johnson and Jerryd Bayless, the UA volleyball program has just eight Ring of Honor players.
It's not that that Wildcats haven't been good; they've played in 28 NCAA Tournaments and produced 21 All-Pac-10/12 first-team players in the nation's most difficult volleyball league.
If a volleyball name goes into the rafters at McKale Center, as Snuka's did Friday, you know it's legit.