Greg Hansen: Mike Candrea made sure Wildcats would be dressed for success
Arizona's buildup to the NCAA softball Super Regionals in five easy pieces:
1. Candrea changed the game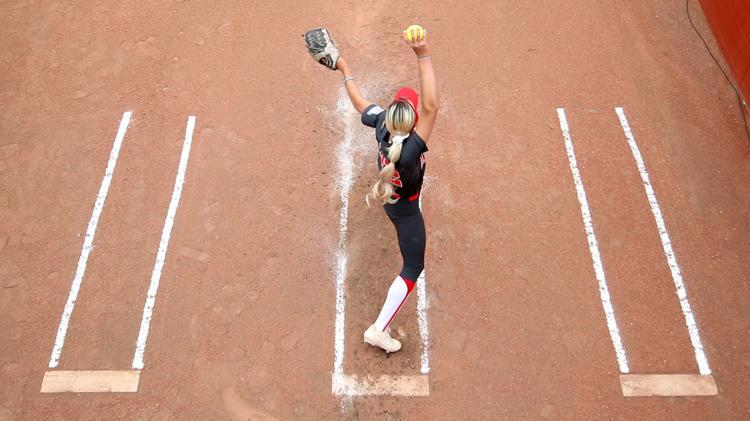 Last weekend in the NCAA Regionals at Hillenbrand Stadium, Auburn coach Mickey Dean chose not to wear traditional coaching gear. He wore slacks, or at least what looked like a pair of Dockers. I wondered: Is he going bowling?
Hillenbrand Stadium is historic for a lot of reasons, from eight NCAA championships to the greatness of Jennie Finch, but the first time Arizona bumped the needle into national consciousness it was more for fashion and style than softball.
About 30 years ago, Mike Candrea chose to outfit his Arizona softball team in full-blown baseball uniforms. Nobody had done that. College softball teams of the 1980s and early 1990s always wore distinctive softball gear — which meant shorts.
Candrea got rid of the shorts. His teams got dirty, sliding head first into second base, or even home plate, and it changed the way the game was played.
Nobody wears shorts any more. At Tuesday's practice, every Arizona player wore full uniforms. Dressed for success, right?
2. Salary structure still lagging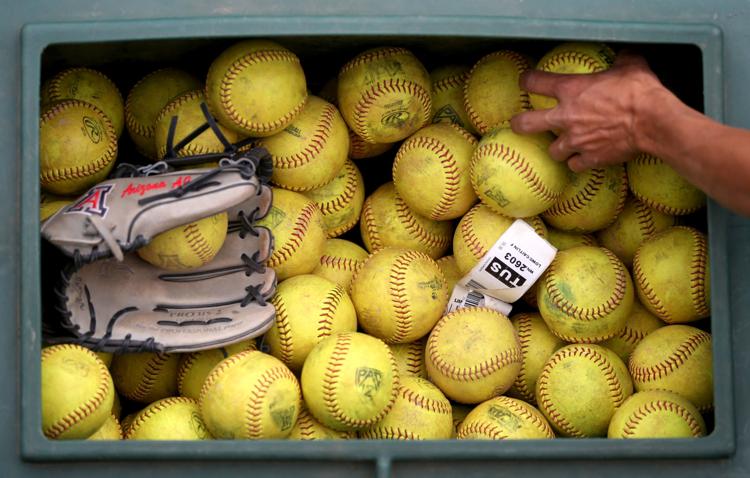 In Candrea's first season as Arizona's softball coach, 1986, his budget was $14,000. He put a team together with an NCAA-mandated maximum of 8.8 scholarships. Now the UA softball budget — salaries and expenses — is well past $1 million. The Wildcats are allowed to use 12 scholarships, which is more than baseball's limit of 11.7 per team.
But softball hasn't climbed past baseball's salary structure. At Arizona, for example, Jay Johnson's two full-time assistant baseball coaches are paid a cumulative $270,000 per year. Candrea's two full-time softball coaches, Taryne Mowatt and Caitlin Lowe, split $140,000.
Last month, a committee representing NCAA baseball and softball coaches defeated a proposal to add a third paid assistant coach, and as you might guess, Candrea wasn't pleased.
Not because he simply wants more manpower (or womanpower) but because college softball is still in its growth stages and Candrea saw it as an opportunity to give more former college softball players an opportunity to move into coaching.
"We've prepared a lot of women for the game," he said Tuesday. "At first, there wasn't much money in it, but now it's a true profession they can follow. It's a great entry level opportunity."
Of the 18 assistant coaches in Pac-12 softball, 12 are women. Arizona, Stanford, Cal and Arizona State have all-female assistant staffs. That's quite a change from the formative stages of Pac-12 softball, when, for example, Candrea's top assistant for 21 years was a man, Larry Ray.
Of the 16 teams alive in the NCAA Super Regionals this week, 11 head coaches are women. Welcome to the 21st century of college softball.
3. Taryne Mowatt gets Rebel reunion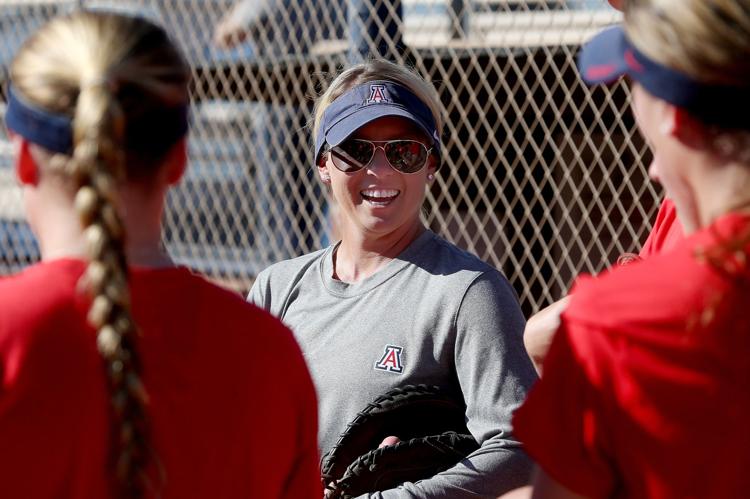 Before Mowatt was hired as Candrea's pitching coach in 2017, she spent two years as the pitching coach at Ole Miss. It'll make for a touchy reunion when the Rebels play at Hillenbrand Stadium this weekend.
It wasn't that Candrea reserved a spot for her, compensation for Mowatt's unforgettable 2006 and 2007 NCAA championship pitching performances. He let the process play out, following from afar, impressed with Mowatt's coaching chops.
Mowatt coached at NCAA Division II Cal Baptist from 2012-14, calling all the pitches for a 2012 national championship team that went 49-6, winning its last 17 games to take it all. Mowatt made a good choice as an entry level coach. Cal Baptist went 240-20 with two national titles from 2009-12.
"I knew after following Taryne at Ole Miss that she was more than just a good pitcher," said Candrea, who raves about Mowatt's memory and retention. "It's a gift," he said.
4. Big Show for the Pac-12 still not likely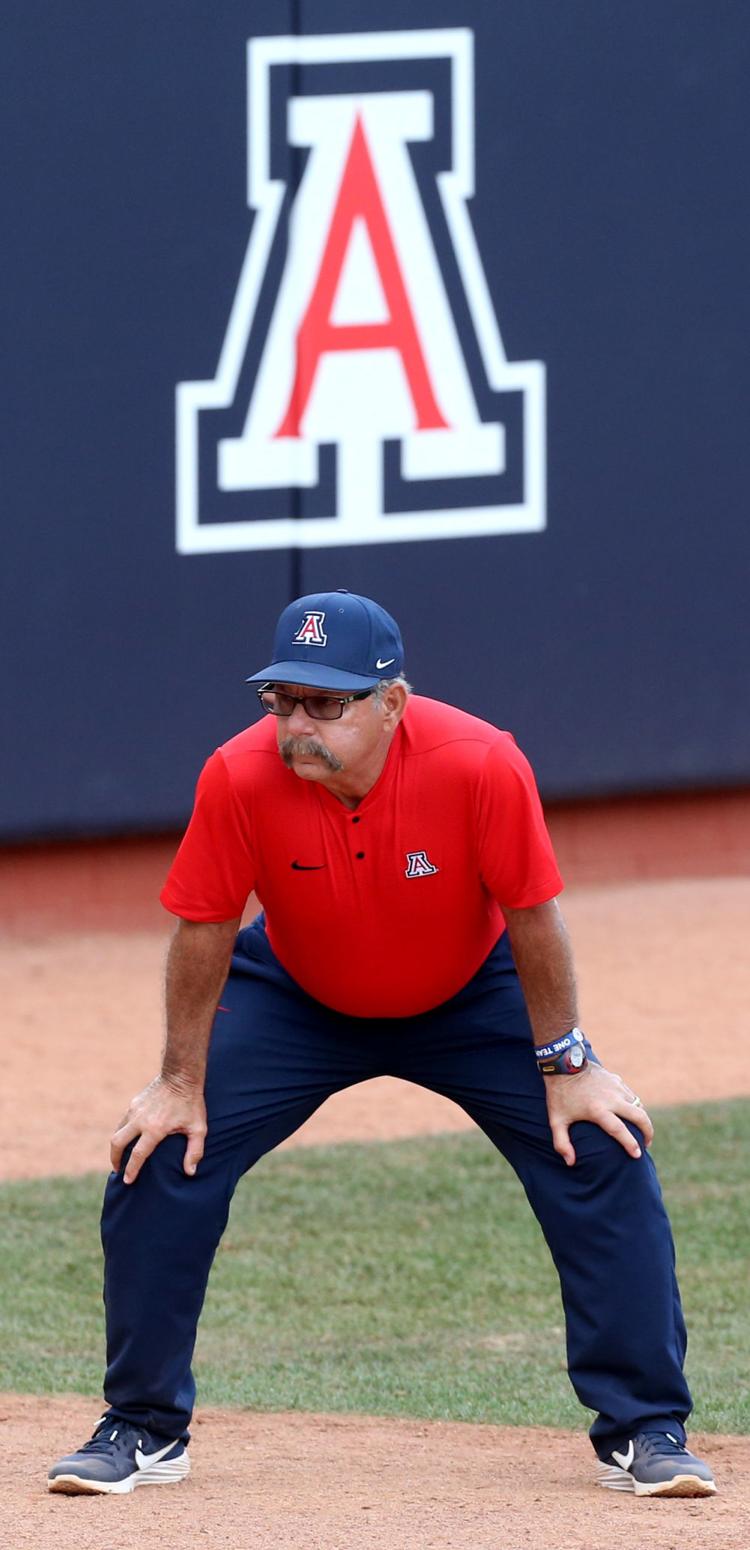 Given the strength of Super Regional hosts UCLA, Washington and Arizona, a Pac-12 Tournament would've been highly anticipated.
But the Pac-12 has never voted to hold a year-end tournament, as 28 of 32 Division I conferences do. The Pac-12, Big West, Mountain West and West Coast Conference are outliers.
"We talk about it every year," said Candrea. "With the influx of TV coverage, it becomes a little more viable."
A Pac-12 softball tournament would almost surely be broadcast by the Pac-12 Networks, not ESPN. Given the lack of reach by the network, that's not a favored option.
Even ESPN's softball coverage can be unreliable and spotty; last week, it was overwhelmed by the 64-team regional field and relegated the final two Arizona-Auburn games to ESPN3. Not good.
Because ESPN did not announce those plans in advance — it did not make the choice to drop Arizona to ESPN3 on Sunday until a minute before game time — thousands of Tucsonans hoping to watch the games were shut out.
Another reason a Pac-12 softball tournament doesn't seem likely to happen is that Hillenbrand Stadium and Oregon's Sanders Stadium are the only two facilities in the league that are suitable for such an event.
So many of the league's softball facilities — especially the ones at Cal, Utah, UCLA and Oregon State — aren't equipped for a Big Show. They are not even fixer-uppers.
"If we did start a tournament," said Candrea, "it might put pressure on some of those schools to do something with their facilities."
5. Another Hillenbrand face-lift?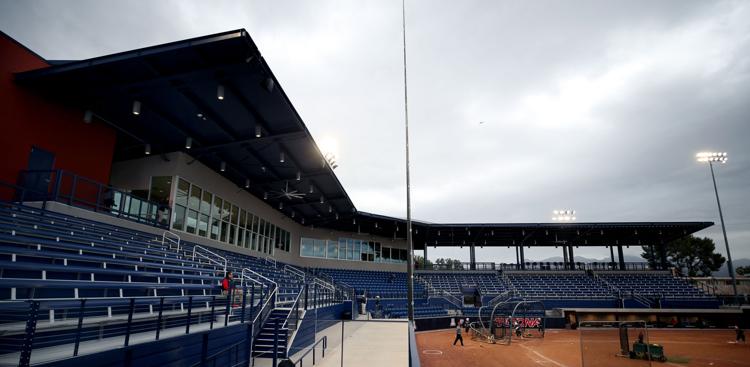 Even though Hillenbrand Stadium is now a palace, perhaps the top softball facility in college softball, Candrea wouldn't mind a larger seating capacity.
He talked about putting seats on top of the tall buildings beyond the right field wall, sort of a Wrigley Field rooftops of the desert. There has consistently been chatter about constructing more seating near the scoreboard in right field.
The Wildcats sold out three regional games last week, drawing 7,992 total fans, and probably could've sold 10,000 tickets if they had such seating capacity.
Arizona has drawn 66,841 fans at Hillenbrand this season, and if the Super Regionals against Ole Miss go to a third game Sunday, it would surely break the all-time home attendance record of 72,545 set in 2011.