Greg Hansen: 'Mr. Football' on BYU's fall from grace, the facilities race, Kevin Sumlin's debut
Star's columnist checks in with his insights, questions — and a prediction.
Dear Mr. Football: Is BYU still BYU?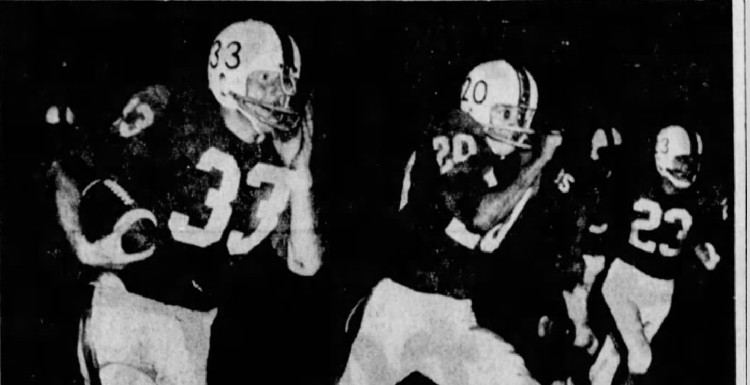 A: Last year, the Cougars averaged 17.1 points per game. That takes you back to 1964, when Arizona opened the season against a BYU team coming off a season in which it averaged, gulp, 9.1 points per game.
The Cougars were so bad, losing 39-6 in Tucson that an Arizona defensive lineman Ken Giovando intercepted two passes. When is the last time you heard of a defensive lineman intercepting even one pass?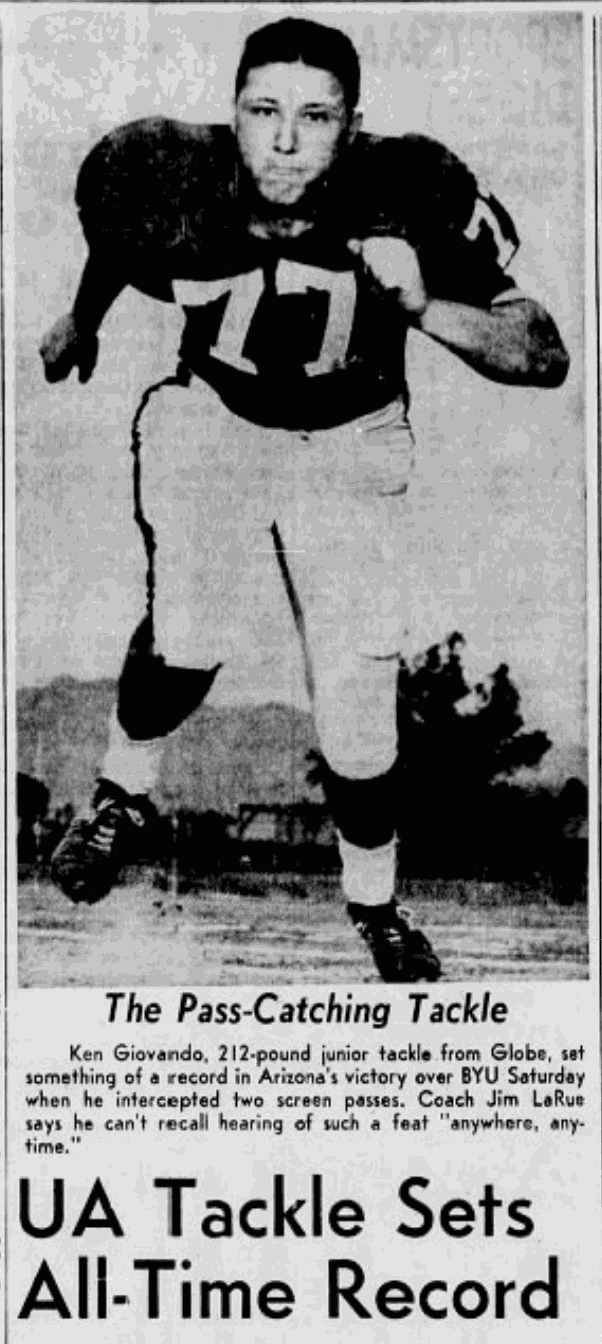 Giovando, a Globe High School product who went on to become an assistant at Amphitheater and Salpointe Catholic high schools and the head coach at Scottsdale Community College, was a valued player on a '64 UA team whose marketing slogan was "New Look."
It worked, too. The UA-BYU game drew a record home-opening crowd of 27,400.
This year the UA's marketing campaign is "New Era." Same thing as "New Look," right?
The Wildcats desperately need to draw more than 50,000 against the Cougars. The Wall Street Journal this week reported that the UA's average home attendance a year ago, 42,634, was misleading. The WSJ's investigation found that Arizona scanned, via computer, just 28,741 tickets per game, which suggests thousands of people bought tickets but did not attend the games.
But that's an issue for the accountants and marketing department. In this "New Era," Arizona needs new numbers — higher attendance, more victories — that will make people forget the "No Fun" days of Rich Rodriguez.
Dear Mr. Football: Do you think any current UA football players know BYU won the 1984 national championship?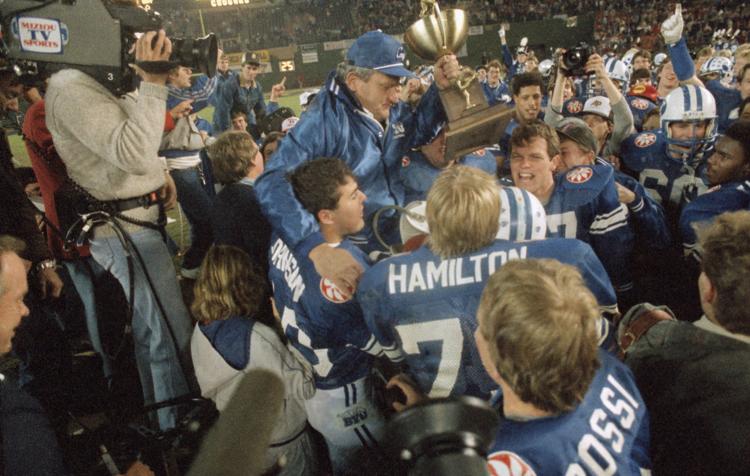 A: Not a chance. It's 50-50 they've never heard of Bo Schembechler. But UA coach Kevin Sumlin knows; he was a sophomore starting linebacker at Purdue in '84, a Boilermaker team that was probably better than BYU's national champs.
Put it this way: BYU beat 6-6 Michigan in the Holiday Bowl to win the title. It was the worst of Schembechler's 21 UM teams; no other Bo team finished below 8-4. Purdue went 7-5, beating No. 2 Ohio State, No. 7 Notre Dame and, of course, unranked Michigan.
It wasn't BYU's fault it dodged No. 2 Oklahoma or No. 4 Washington; both chose to play in the Orange Bowl — greater TV exposure and more money — and ignore BYU. Washington, which finished 11-1 and spent four weeks ranked No. 1, had won at Michigan three months earlier. But the final AP poll was decisive: BYU received 38 first-place votes, Washington 16.
Dear Mr. Football: What's the biggest change to BYU's football culture since '84?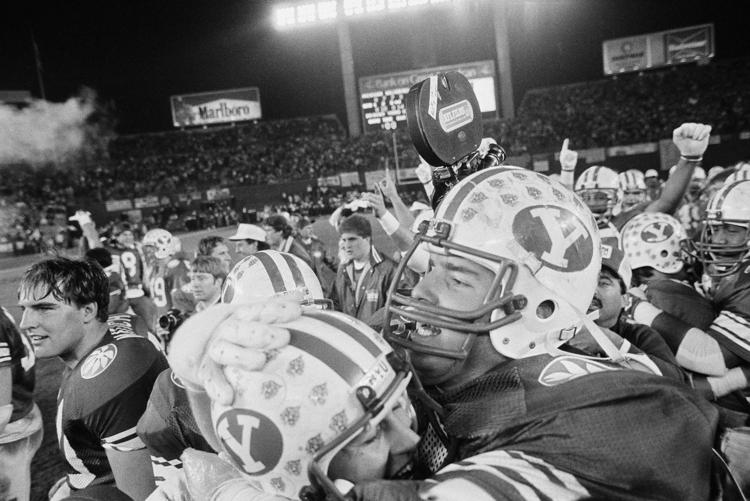 A: That Cougars team had 11 Polynesian football players, and just four of them starters. The BYU team that opens the season Saturday night at Arizona Stadium has 37 Polynesian players.
None of BYU's Polynesian players from its national championship team were from Utah. The most well-known was Mesa High School running back Vai Sikahema. Three decades ago, Utah was no one's idea of a recruiting hot spot.
But the demographics of Utah have changed so dramatically over those 34 years that 21 of BYU's current Polynesian players are from Utah. The rival Utah Utes have 16 Polynesian players from Utah on their 2018 roster.
Now the greater Salt Lake City area dwarfs the Phoenix metro area as a football recruiting destination and more than any other factor has put BYU's cursed rival, Utah, on the map.
Dear Mr. Football: Do BYU and Arizona have much in common?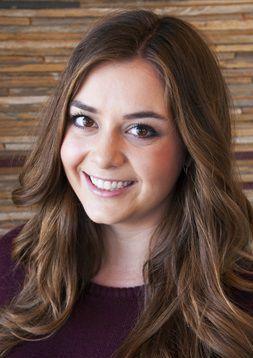 A: Both schools hired women to full-time positions in the football department this summer. There are only a handful of them working at the top level in FBS football programs.
Arizona employs Christina DeRuyter as its on-campus football recruiting coordinator. She spent last year working at Texas A&M's 12th Man Productions operation, and before that as an intern for the NFL Players Association. Football blood? Her father, Tim DeRuyter, is Cal's defensive coordinator.
BYU hired former Utah Valley University soccer standout Tasha Bell to be its Player Development and On-Campus Recruiting Coordinator for football.
Bell told the Salt Lake Deseret News: "My work with the players could be anything in which they need help, advice or information. It could be dealing with family issues, physical problems, academic concerns, mental health struggles or even honor code questions."
Dear Mr. Football: Has anyone from Tucson ever played football at BYU?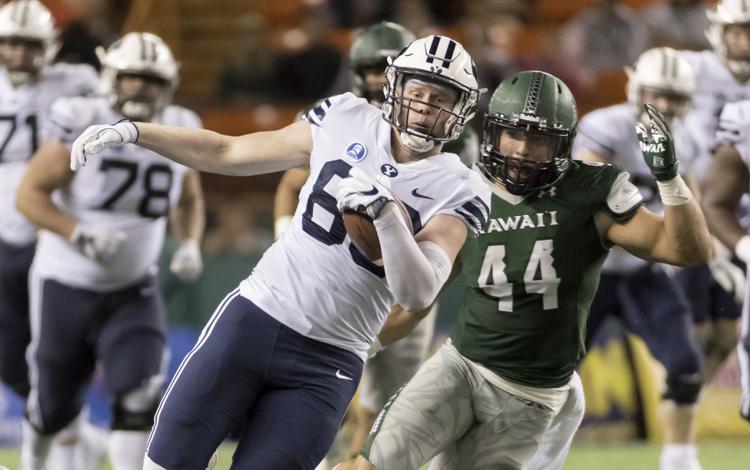 A: The first of note was Ty Mattingly of Santa Rita High School, an all-city lineman, 1979-80, who served an LDS mission to West Virginia and then played — as a backup lineman — for the Cougars' 1984 national championship team. He is now a venture capitalist in Salt Lake City.
The most accomplished Cougar from Tucson is receiver Eric Drage, also of Santa Rita, who caught 162 passes for 3,065 yards at BYU from 1990-93, leaving school as its career receiving yards leader. Drage, who works for an IT business in Salt Lake City, has coached high school football near Provo and even sought a position on BYU's coaching staff recently.
Now comes Sabino grad Matt Bushman, who turned down an Arizona scholarship offer to play tight end for the Cougars. He is an NFL prospect at 6 feet 5 inches, 240 pounds who caught 49 passes in 2017. He spent two years on an LDS mission to Chile.
Dear Mr. Football: Does BYU participate in college football's facilities arms race?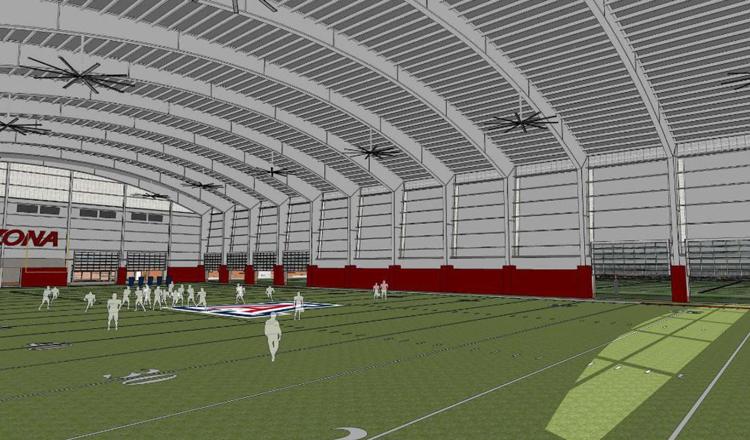 A: With the completion of Arizona's Indoor Sports Center and the Zona Zoo project at Arizona Stadium, the Wildcats will have spent about $125 million on football projects the last five years. BYU spent $49 million in 2003 to build an indoor facility, among other things, which were then state-of-the-game. Now? Let's just say the Cougars' football plant would rank 13th in the Pac-12.
But BYU is in the final stages of building a five-story, 200,000-square foot, $80 million Technology and Engineering building. Different priorities.
Dear Mr. Football: How is life as one of five FBS teams without a league affiliation?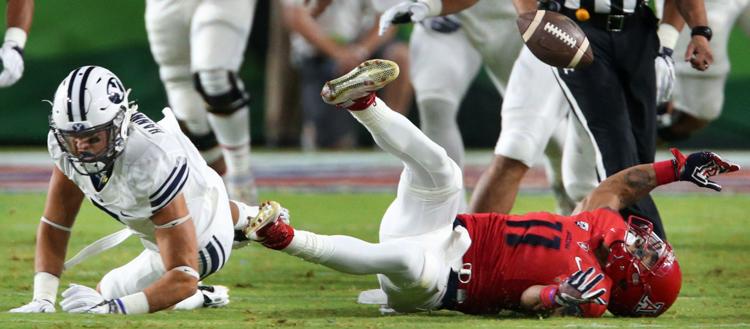 A: Scheduling is a considerable challenge. BYU will play 23 games against Pac-12 schools through 2026. It will play road games against Oregon, Stanford, USC, Washington, Arizona, ASU, Utah and Washington State. Arizona has three more games scheduled against BYU: 2021 in the new Las Vegas stadium, and a home-and-home in 2026-27.
BYU beat the UA in Glendale two years ago. The Cougars do not do well in Pac-12 venues. In this century the Cougars are 4-7 in Pac-12 stadiums but that's misleading. Those victories came against:
• an 0-12 Washington team in 2008.
• a 1-11 Cal team in 2001.
• a 3-9 Oregon State team in 2011.
• a 5-7 Cal team in 2014.
Dear Mr. Football: Has any first-year Arizona coach lost his home opener?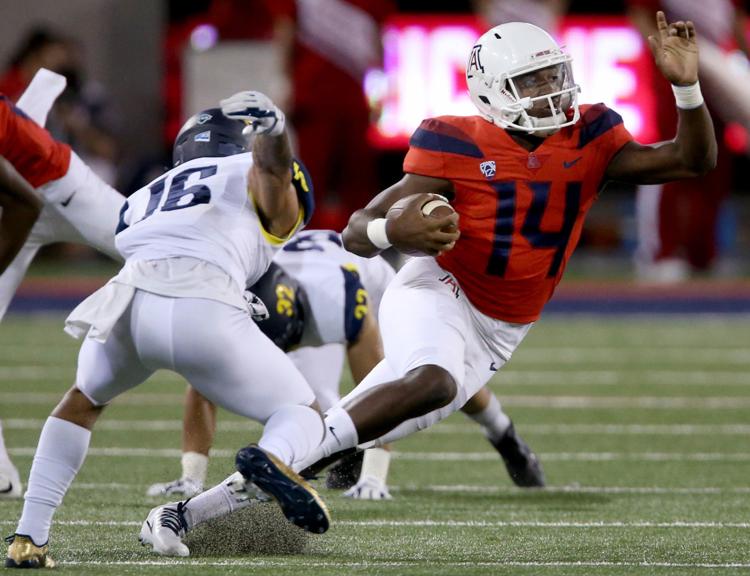 A: BYU has twice been the debut-game opponent for an Arizona coach, winning 18-14 over Jim LaRue's first team in 1959, and tying Ed Doherty's first UA team, 14-14, in 1957.
But things have thoroughly changed. Since losing their conference affiliation, the Cougars are now more of a mid-major than the powerhouse built by LaVell Edwards from 1972-2000. Generational quarterbacks Jim McMahon, Ty Detmer and Steve Young are in their 50s.
If there's anyone who should feel bad, it's those who buy tickets to BYU home games. This year's schedule: McNeese State, Northern Illinois, Utah State, Hawaii, New Mexico State and Cal. Yeesh.
The most successful sport at BYU this century has been men's volleyball. The Cougars reached the national championship game seven times in that period.
This is neither the time nor place for Arizona and KaThrill Tate to survive a slugfest with a volleyball school.
Arizona 34, BYU 13.