Hansen's Sunday Notebook: These 5 questions could define Wildcats' 2018-19 athletic year
Star sports columnist Greg Hansen offers his opinion on recent sports news.
Five leading questions as UA enters 2018-19 sports season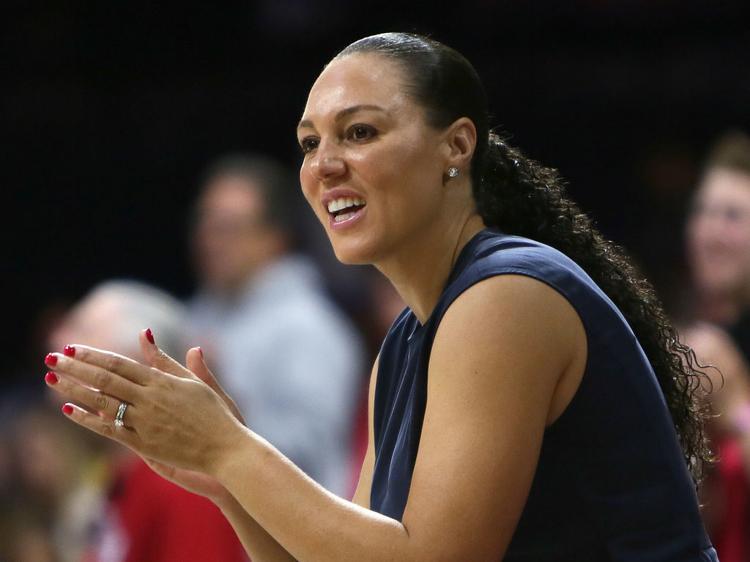 1. Will Adia Barnes' women's basketball team qualify for the NCAA Tournament for the first time since 2005? The Wildcats' schedule is such that they should be 11-0 on Christmas Day. That would be quite a move for a program that has gone 41-139 in conference games the last 10 years. On paper, Barnes has the school's top recruiting class, by far, of the last decade and beyond. It wouldn't take much for a Pac-12 contender to draw 4,000 fans or more at McKale Center.
2. Will McKale Center's bottom-line number of 14,644 — a sellout — become a rarity in Sean Miller's 10th Arizona season? Will Oregon or Utah break the UA's 34-year streak of leading the Pac-10/12 in attendance? The UA's home nonconference schedule might be the weakest in 30 years: Houston Baptist, Cal Poly, UTEP, Georgia Southern, Utah Valley, Baylor, Montana and UC Davis. Or will McKale fans buy into what appears to be a transition season and pay the freight, win or lose?
3. Can Arizona's women's golf team win another national championship? All of Laura Ianello's starters from the 2018 NCAA title return, plus elite recruit Ya-Chun Chang. The Wildcats are so good that senior Gigi Stoll, who often plays in the No. 4 or No. 5 spot in the lineup, qualified for the ongoing LPGA's Cambia Portland Classic.
4. Is this the year Mike Candrea gets back to the Women's College World Series? The Pac-12 has never been more difficult, and that's an understatement. The six leading pitchers in the league all return, with a combined won-loss record of 138-26, including Rachel Garcia of UCLA, Miranda Elish and Megan Kleist of Oregon, ASU's Giselle  Juarez and Washington's twosome of Taran Alvelo and Gabbie Plain. All of those teams reached the World Series a year ago and are expected to return.
5. Who is the top athlete on campus? My early projections: Shot-putter Jordan Geist, who is building a path toward the 2020 Olympics; golf's Bianca Pagdanganan, who last week won a bronze medal in the Asian Games by shooting a final-round 67 to help the Philippines win the gold medal; and All-Pac-12 third baseman Nick Quintana, who hit .313 with 14 home runs and 55 RBIs as a sophomore, and helped his Cape Cod League team to a division title last month.
Salpointe braces for out-of-state visitors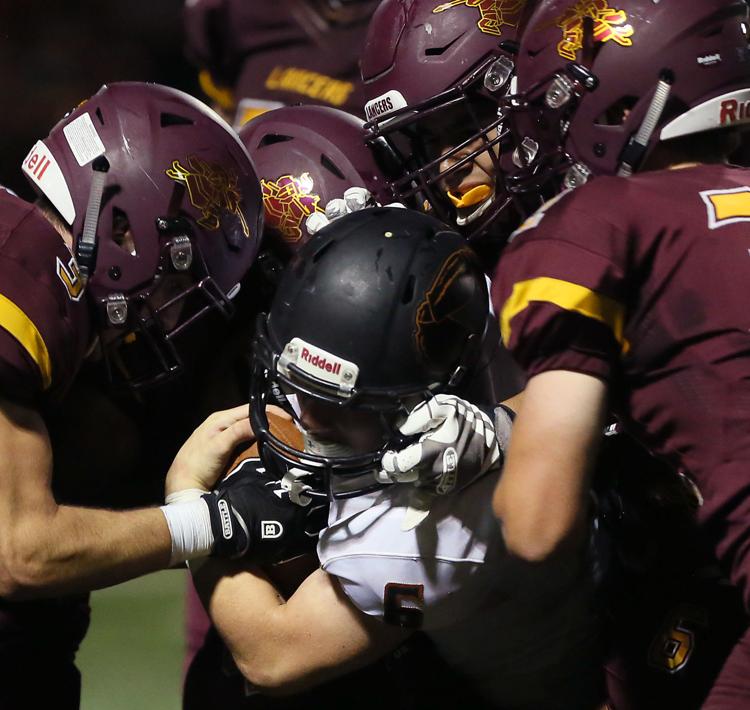 Rather than play a pushover for an early season nonconference game, Salpointe Catholic football coach Dennis Bene added El Paso's Del Valle High School. It's like looking in the mirror.
Del Valle is El Paso's version of Salpointe. The two powers will meet Friday night in Tucson.
Bene is 125-32 over the last 13-plus seasons; Del Valle coach Jesse Perales is 118-47.
If you attend Friday's game, you might see a few familiar faces. Salpointe's starting left guard is junior Bruno Fina, son of ex-Lancer, UA and longtime NFL tackle John Fina. Bruno wears his father's old jersey number, 70.
Salpointe's starting middle linebacker is Trent Strong, whose father, Steve Strong, was an all-city defensive back at Sabino 35 years ago who went on to hit .396 for Arizona's 1986 NCAA championship baseball team, an All-Pac-10 catcher for two consecutive seasons. Like father, like son: Trent wears his dad's old jersey number (6).
Del Valle's quarterback, Raymond Montez, also has a familiar family connection. His older brother, Steven Montez, is the starting QB at Colorado; he threw four touchdown passes Friday against Colorado State. Raymond Montez entered his senior year at Del Valle with 4,976 career passing yards.
If the Salpointe-Del Valle game isn't enough, how about Cienega's game Friday at Peoria Centennial? Centennial is thought by some to be Arizona's No. 1 team. It has won 124 games the last 10 years. Cienega isn't far behind; coach Pat Nugent's school has won 98 games in the last 10 seasons.
Dozens of college scouts will be out at fields across Arizona for Friday Night Lights this week.
Ex-Cats Scooby Wright, Ka'Deem Carey unemployed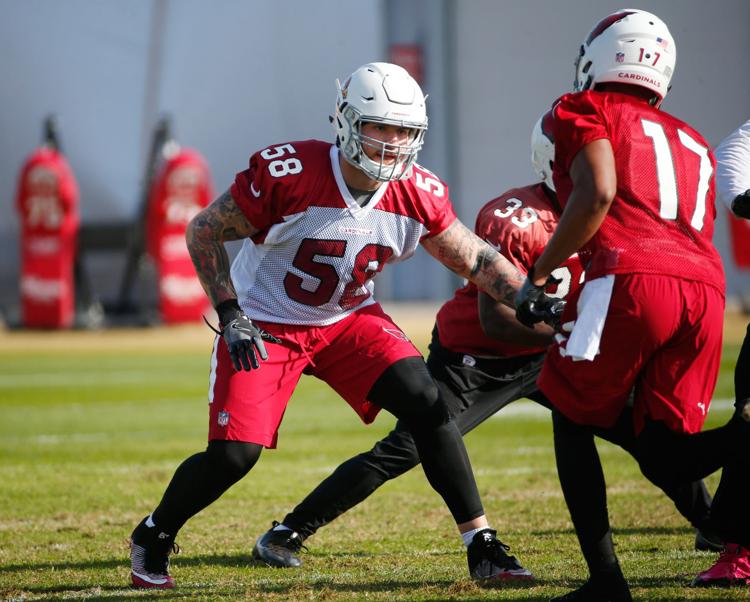 Arizona's two most well-known football players of the last 10 years are Ka'Deem Carey and Scooby Wright. They were remarkable college ballplayers; Carey rushed for a school-record 4,239 yards, and Scooby made 163 tackles in 2014, a season in which he was surely the nation's top college linebacker.
Carey and Wright were consensus All-Americans — both were Pac-12 Players of the Year — and now they have something else in common: They are not on any NFL roster. That's almost hard to comprehend. Carey won't turn 26 until October; Wright is just 24.
It's a testament to the difficulty of playing in the NFL, or any pro sport. Wright played in just 13 NFL games, making seven tackles. Carey rushed for just 443 NFL yards.
What happened? Wright might've been a half-step slow and not quite big enough to play linebacker in the NFL. Carey probably wasn't explosive enough to earn time as a starting NFL running back, and as he built up time on the Chicago Bears bench, he probably was making too much money to remain in a backup slot.
Ex-Cat Kobi Simmons finds that life in the NBA can be rough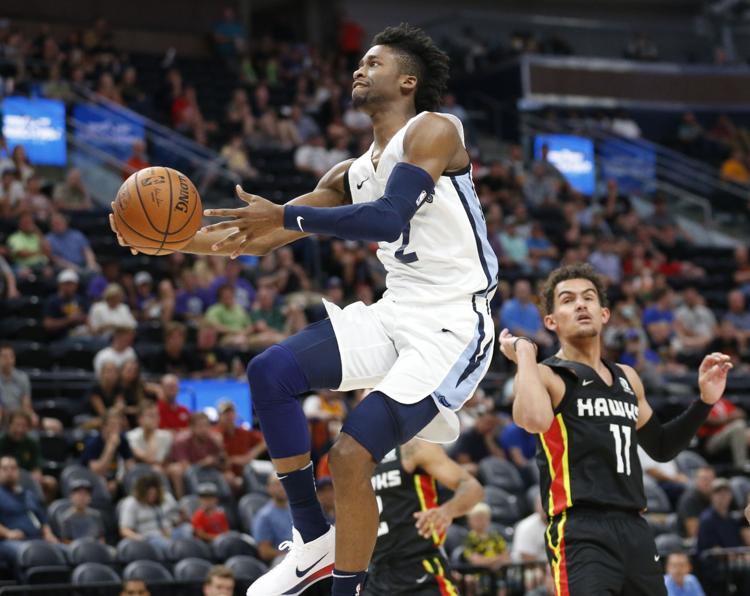 After one season at Arizona, 2016-17, guard Kobi Simmons left school and entered the NBA draft. He wasn't selected. But he became a feel-good story last year when he played in 32 games for the Memphis Grizzlies, starting 12 times, as he bounced between the NBA and the G League. But the Grizzlies waived Simmons last week. Why? Probably because shooting guards are available in excess supply. Simmons averaged 6.1 points per game in his brief NBA exposure, playing for a very bad 22-60 team. To stick, you've got to be able to set yourself apart or play a more valued position. Memphis' roster includes former Pac-12 players Dillon Brooks of Oregon, Ivan Rabb of Cal and Kyle Anderson of UCLA, all of whom play positions — read: not shooting guard — that are more in demand.
Lancer great Kris O'Dowd will have jersey retired with company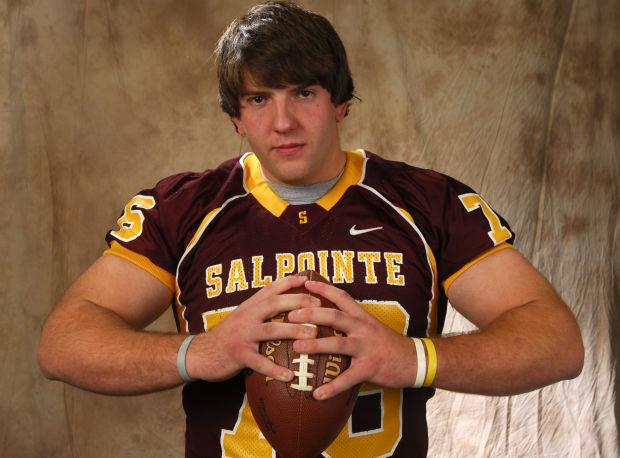 Salpointe Catholic will retire jersey No. 76 at halftime of a Sept. 28 home game against Sahuaro. That jersey was worn by Kris O'Dowd from 2004-06 as he became a Parade All-America center. O'Dowd then became a starter at USC, although he wore No. 61 for the Trojans. To make the ceremony more meaningful, O'Dowd will be accompanied by USC long-snapper Jake Olson, who is blind. Olson wears No. 61 in honor of O'Dowd, who befriended him a decade ago. Olson will be in Tucson to help raise awareness, and money, for the Arizona State Schools for the Deaf and the Blind.
Ex-Cats linebackers coach Tom Roggeman dies at 86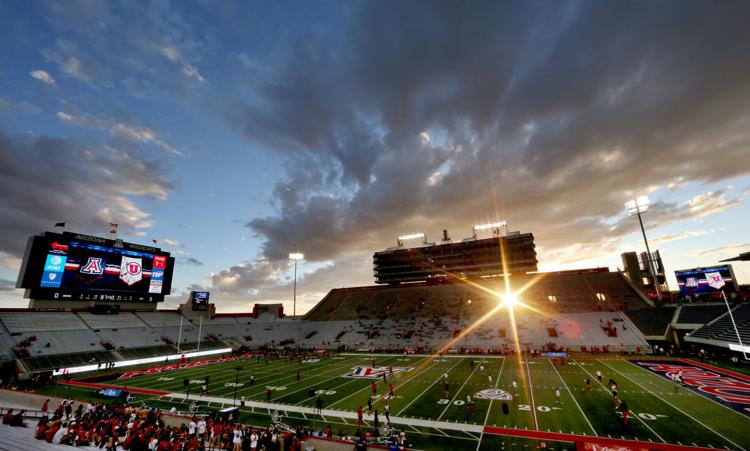 UA linebackers coach Tom Roggeman (1977-79, 1982-86) died two weeks ago at his home near South Bend, Indiana. He was 86. He was one of a kind. If you met "Rogge," or ever listened to one of his speeches, you didn't forget it. More than that, he had an impeccable character. If your son played for Roggeman at Arizona — or at his other coaching stops such as USC or Purdue — you knew he was in good hands. At one UA practice in the mid-80s, Rogge was agitated by a few missed plays and I was standing nearby when he shouted "YOU KNUCKLEHEAD!" That was as salty as he got. But the Marine Corps veteran of the Korean War, a former Chicago Bears linebacker, was as tough as they come. He got his message across without profanity or demeaning someone. What is often forgotten is that Roggeman's two sons — Buck and Rock — were two of the best high school players in Tucson history, at Sahuaro. Buck went on top play for Stanford and Rock, a Parade All-American, played for Notre Dame.
Aztecs women's volleyball team pulled a stunner in win over Mesa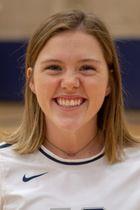 Tucson team of the week: Pima College's women's volleyball team knocked off No. 5 Mesa on Friday night. It was a reflection on the recruiting of Aztecs coach Dan Bithell, who has assembled an impressive freshman class. Freshman Madi Nash of Sahuaro had 15 kills in the upset of MCC, freshman Jade Romine of CDO had eight kills and 19 digs, freshman Kendall Deeter of Mountain View had nine blocks, and freshman Kaleigh Hockett had 38 assists. Eleven of the 13 players on Bithell's team are from Southern Arizona.
Flowing Wells standout will coach Pima pitchers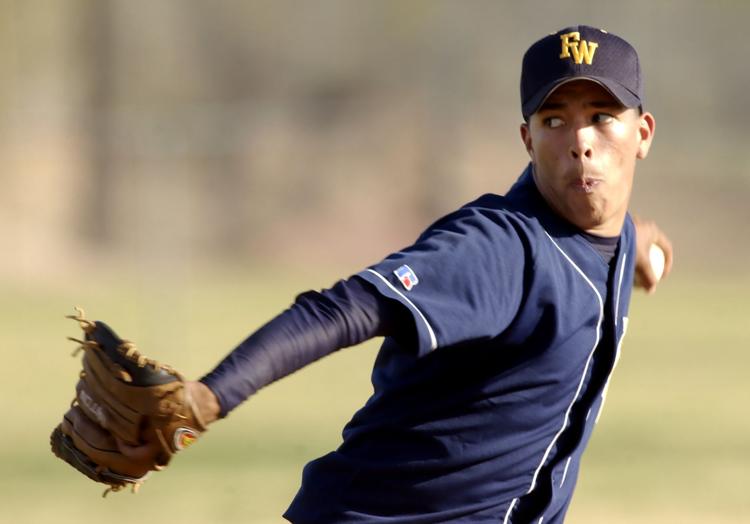 Former All-City baseball pitcher Gilbert De La Vara has been hired to be the pitching coach for Ken Jacome's first Pima College baseball team. De La Vara, who was a standout at Flowing Wells High School, holds PCC's career strikeouts record. He then pitched 764 innings  in the minor leagues  from  Rookie League to Triple-A. Jacome also hired hitting coach/infield coach Jared Holley, a three-year starting shortstop at New Mexico.
Steve Kerr upgrading in San Francisco
Golden State Warriors championship coach Steve Kerr recently bought a $7.35 million home in San Francisco's Presidio Heights area. It's a 4,000-square-foot, three-story building that's not far from where he will be working when the Warriors move to their new arena in the Mission Bay area of San Francisco in 2019. Kerr just completed a four-year, $25 million contract with Golden State, a sum that put him somewhere near the middle of what an average NBA coach earns. But Kerr has won three NBA titles in four years and his new contract, signed in July, is estimated to be closer to $10 million a year. Well earned.
Former QB Jason Johnson enjoying life beyond the field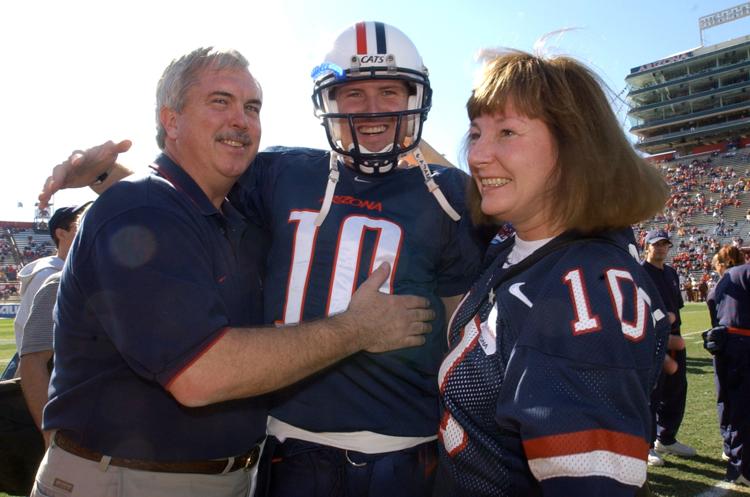 Arizona's starting 2001 and 2002 quarterback, Jason Johnson, who threw for 5,749 yards — then No. 4 in school history — is now a journalist, filmmaker and photographer who does a lot of work for ESPN. It is high-quality work. Last month, Johnson accompanied NBA All-star Marc Gasol as he volunteered with the Spanish NGO Open Arms foundation, traveling from Barcelona to Malta and eventually to the waters off Libya in an attempt to rescue immigrants trying to cross the Mediterranean. Johnson told reporters: "What I saw was horrific and makes me hug my little guy tighter each day, and question how others have to deal with this reality and how the rest of the world just goes about our daily lives unaffected." Johnson produced a 13-minute documentary for ESPN about Gasol's humanitarian mission. It was absorbing. Watch it if you can.
T.J. McConnell 'forever grateful' for coach Miller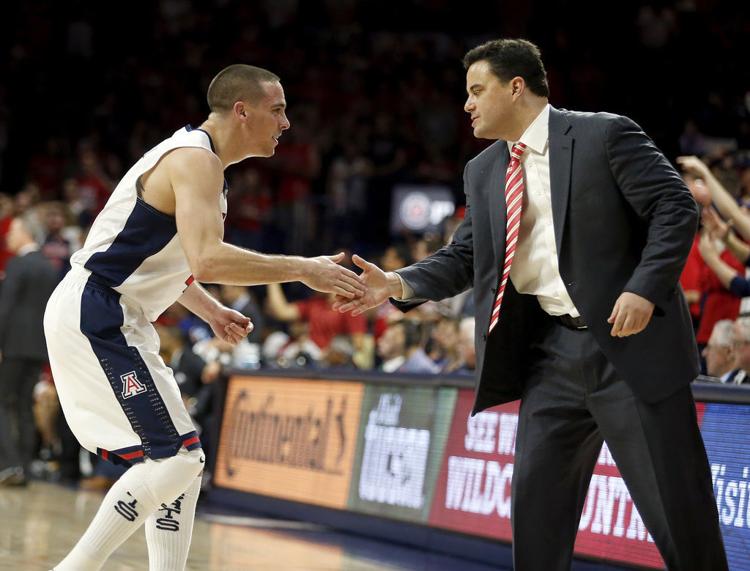 Former Arizona point guard T.J. McConnell of the Philadelphia 76ers was the guest on former ESPN basketball reporter Jeff Goodman's podcast last week. McConnell had high praise for his days at Arizona, and for his coaches. "I'm forever grateful for Sean Miller," he said. "The relationship we had, I can't even put into words. He was truly been a second dad to me. I don't think I'd be playing in the NBA now if I didn't play for him. I know the type of men that Sean and Book Richardson are. They would do anything to help anyone. I have both of their backs forever."
My two cents: Players are caught looking as AIA, Sabino baseball coach clash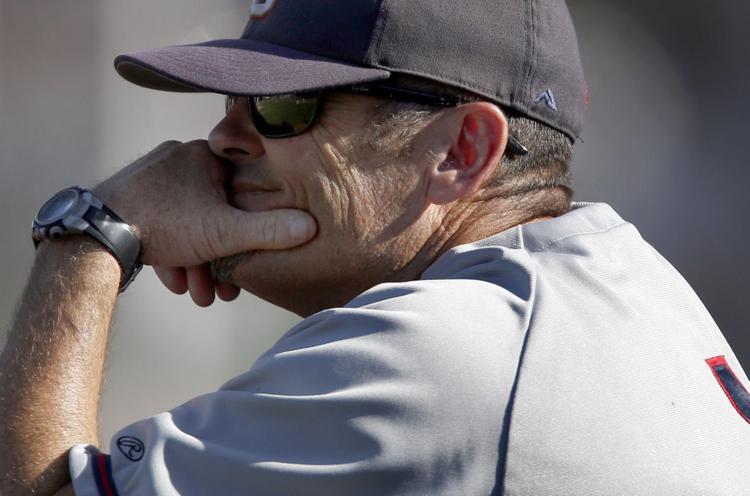 The fallout from state championship baseball coach Mark Chandler's decision to leave Sabino High School amid AIA and TUSD investigations sadly reflects on the players who won that long-earned championship in May.
They are not cheaters. They did nothing wrong. Sabino's administration needs to make that clear.
Nor should the AIA "strip" Sabino of its championship. I checked the archives of Arizona's state championships in baseball, boys basketball and football dating to 1912. No team has ever been "stripped" of a state championship. And that's more than 600 teams.
One of the parents of a Sabercats player told me: "Every high school team should be aware of the parent within; a disgruntled parent that is compiling, building a case, and leveraging their kid's playing time because it's coming to a theater near you real soon."
Chandler paid the price; he is gone. The AIA should do the right thing and make sure his former players won't be known as cheaters.