Collection: Buena High School's top 10 football players of all time
The Star counts down the days until high school football season with each high school in Southern Arizona's all-time Top 10 player list. 
Sierra Vista's finest
The high school football season is just over two months away and the Star is counting down the days with a Top 10 all-time list for each program in Southern Arizona. 
Earlier this week, Amphitheater started off the countdown. Up next: Sierra Vista Buena. 
Buena is the only high school in Sierra Vista, a town with a population of just over 43,000 residents.
Buena's enrollment is just under 3,000 students. So in other words, Buena's football program over the years cycled out a plethora of players, which means these listed players are the cream of the crop. 
10. Preston Saunders, WR, 2003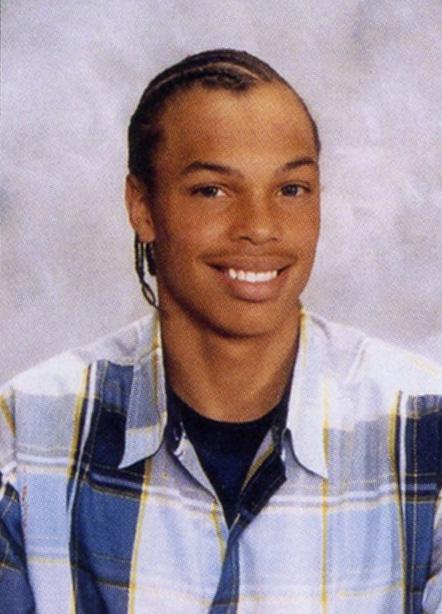 The 6-foot, 160-pound Saunders was a second-team All-Southern Arizona selection in 2003 when he caught a school-record 44 passes for 719 yards and nine touchdowns. One of his best games came in a loss to Sahuaro when he caught seven passes for 200 yards and a single-game school record four touchdowns. Saunders continued playing at the next level and closed out his career at NAU.
9. Mike Patrick, WR, 1993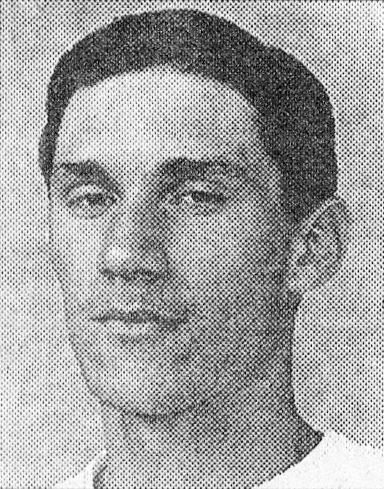 Patrick was a dominant receiver and two-time first-team All-Southern Arizona selection. As a 6-foot 2-inch 175-pound senior in 1993 he helped Buena reach the playoffs for the first time in 10 seasons and as a junior he caught 37 passes for 873 yards and six touchdowns.
8. Terry Mueller, OL/DL, 1971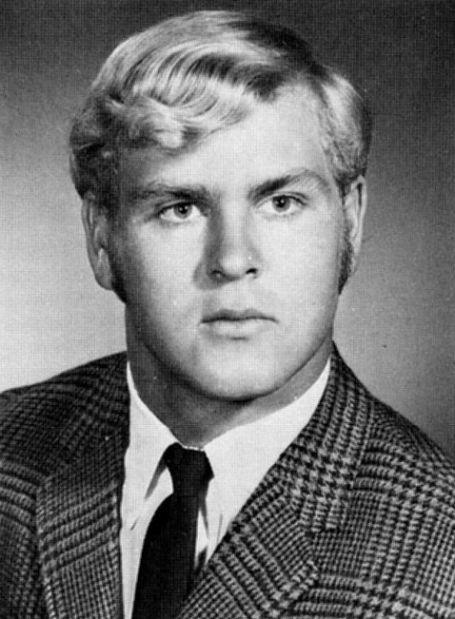 The 5-foot 10-inch 185-pound Mueller was the first Arizona Republic All-State selection from Buena, which opened in 1958.
7. Jake Muasau, WR/LB, 2007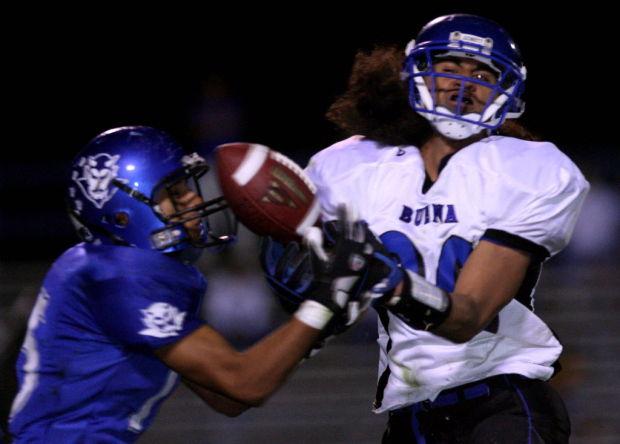 Muasau was one of the top players in the state in 2007. The 6-foot 1-inch 243-pound two-way star was an All-Southern Arizona first-team defensive back and second-team receiver his senior year when he had 50 tackles, two interceptions and two forced fumbles along with 18 catches for 415 yards and seven touchdowns.
Muasau played two seasons at Phoenix College and closed out his college career with Georgia State where he was named the team's Most Valuable Defensive Player in 2010 and 2011. Muasau signed an undrafted free-agent contract with the New York Giants in May of 2012 but didn't make it onto the regular-season roster.
6. Odel Stewart, TE/LB, 1986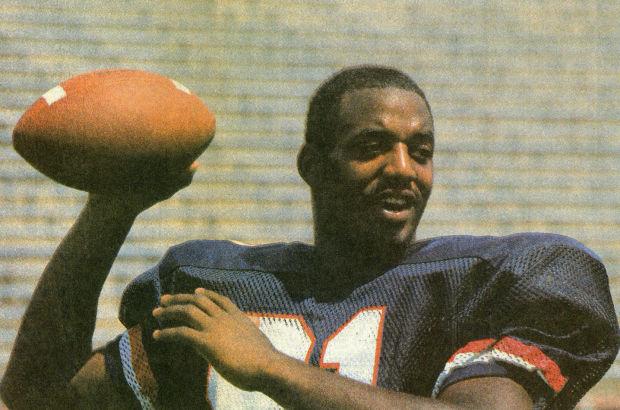 Stewart was a star in three different sports but he shined brightest on the football field. As a senior, the 6-foot 5-inch 215-pound two-way starter was on the Arizona Daily Star Super 11 team and was named to the Arizona Republic All-State team after catching 15 passes for 329 yards and averaging 11 tackles per game. He was also a first-team All-Division I selection by the Star as a junior and went on the UA but couldn't stay academically eligible.
5. Jamal Womble, RB, 2007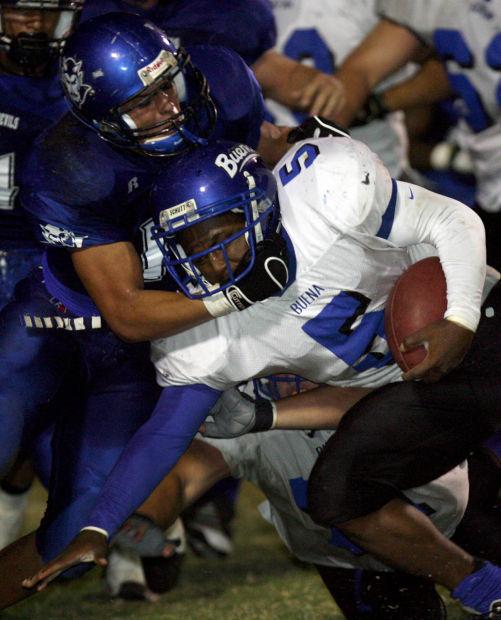 By the time Womble played his final game at Buena, he was the owner of five school records and several college offers. The 5-foot 11-inch 225-pound speedy and powerful senior was one of the top backs in the state in 2007. He rushed for a school-record 1,762 yards and 19 touchdown that season to surpass the old career record of 3,263 and receive first-team All-Southern Arizona honors. Womble, whose records were all broken by Dominique Drake, had offers from several schools including ASU, Boston College, Nebraska and Wisconsin but ultimately chose North Carolina.
He left the Tar Heels and eventually ended up at Northern Illinois University where he got to play in the Orange Bowl. 
4. Todd Williamson, QB, 1979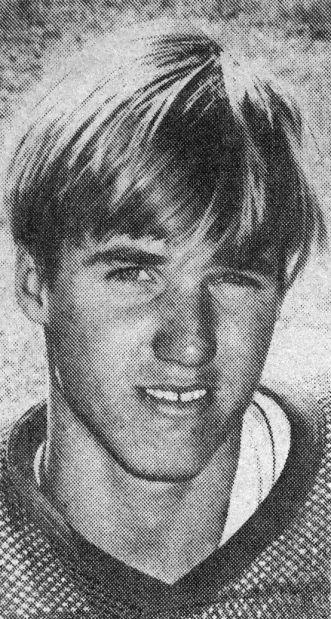 The son of longtime Buena coach Truman Williamson, Todd was a standout quarterback for the Colts. The 6-foot 1-inch signal caller led the team to a tie for the Class AAA Southern Division East League title. He completed 73 of 160 passes for just less than 1,000 yards and rushed for 266 that year and set the school's single-game scoring record with four touchdowns.
3. Sergio Romo, RB, 1997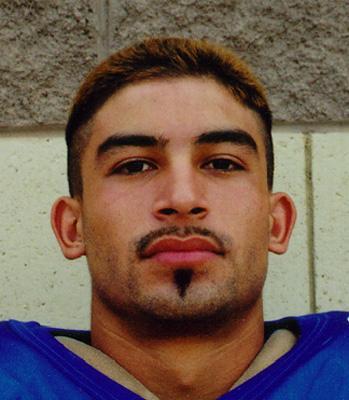 Romo was a first-team All-Southern Arizona selection both as a junior and senior and was picked for the second team pick as a sophomore. The four-year star set the Colts' career rushing mark his senior year with 3,263 yards.
He ran for 258 yards in a 70-19 win over Pueblo at home to eclipse the old record. However, his best season came his junior year when he rushed for a school-record 1,484 yards and 15 touchdowns on 173 carries. Romo had 135 carries for 1,052 yards and 10 touchdowns as a senior.
2. Lewis Dix, RB, 1977
Dix was the first Buena player to rush for more than 1,000 yards when he did so as a senior in 1977, the same year he set the single-season scoring mark with 17 touchdowns. The two-year star also helped the Colts go 10-1 and win the AAA-South region championship and was among the 10 running backs selected for the Coaches' Association South All-Star team.
Dix gained 640 yards rushing as junior and surpassed 1,000 yards rushing by the eighth game of the season his senior year when he rattled off 135 yards and two touchdowns against Palo Verde.
1. Stan Short, OL/DL, 1980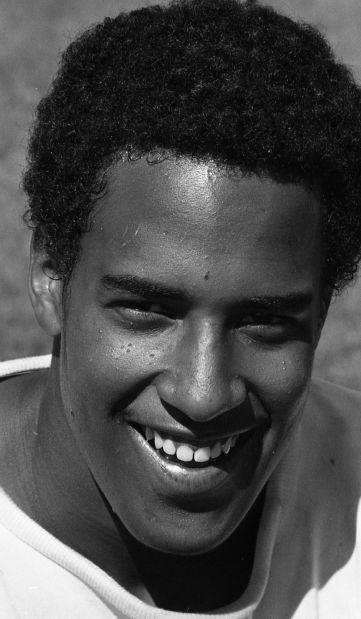 The 6-foot-4, 230-pound Short only spent one season with Buena after his family moved from Carlisle, Pennsylvania, before his senior year but he made a big impact on both sides of the ball as one of the top linemen in Arizona. Short anchored an offensive line that cleared way for an average of 193.3 rushing yards a game, the third-best mark in Southern Arizona in 1980 behind Sunnyside (291.7) and Amphitheater (194.4).
He was the only area lineman named to the Arizona Daily Star Super 11 team and was selected as the Tucson Citizen Offensive Lineman of the Year. Short, who was also an All-State selection by the Arizona Republic, had interest from several schools but chose Penn State – which had been to bowl games 10 years in a row – over the UA or ASU.
The Nittany Lions' success continued with Short, as they went to the Sugar Bowl in 1982 and won the consensus national championship, the first of the Joe Paterno era. Short went on to be selected in the sixth round of the 1985 NFL Draft by the Detroit Lions but was never able to make it on a regular-season roster.