Hansen's Sunday Notebook: Dave Heeke and Pac-12's ADs have wrestled power from Larry Scott
Star sports columnist Greg Hansen offers his opinion on recent sports news.
Arizona's Heeke now in charge of Pac-12 athletic directors' council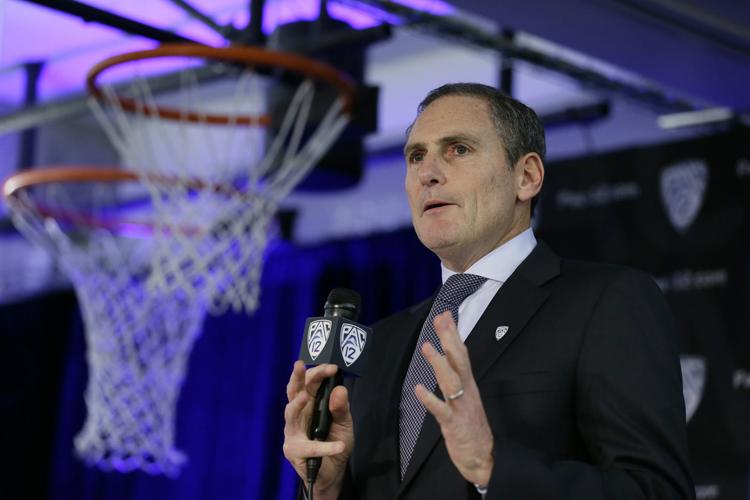 When Pac-12 commissioner Larry Scott held his annual press conference Saturday at T-Mobile Arena, he was accompanied by Colorado chancellor Phil DiStefano. It was a long overdue change.
Scott has always gone solo. It has always been about Larry.
But Pac-12's presidents and athletic directors have finally changed that course. This is no longer The League of Larry. Eight of the presidents who hired Scott in 2009 and essentially allowed him to bypass the ADs, have since been replaced.
Now the ADs, not Scott, are in charge of setting policy; Arizona athletic director Dave Heeke is the new chairman of the ADs' council.
Scott's power base eroded the last few months as revelations of excessive spending, officiating screw-ups, inconvenient football/basketball starting times, the relative lack of income from media rights and the disappointing performance of the Pac-12 Networks, among other things, put the league in a bad light.
Scott's arrogance, his ability to reign with little opposition, has been replaced by the AD council, and by a board of presidents, chaired by DiStefano.
Scott's longtime supporters, Arizona State president Michael Crow and Oregon State president Ed Ray, are not on the three-person president's board and have, in a sense, lost significant influence.
Scott's contract runs through 2022. But he will no longer be the face of the Pac-12, which is a long time coming.
Perhaps the AD council will consider moving the Pac-12 Tournament back to the MGM Grand Arena, across the street from T-Mobile Arena.
I was initially taken by the size of the T-Mobile facility — it seats 7,000 more fans — but after three seasons its shine has dulled.
The upper deck seats are so far from the playing surface that it's a growing deterrent for fans to pay as much as $150 for a game — although Saturday morning the demand for Oregon-Washington championship tickets was so light that tickets on StubHub were available for $25.
The MGM Grand Arena, with a capacity of 12,900, was sold out on Friday and Saturday nights in 2014, 2015 and 2016. It had a buzz. There is little buzz at T-Mobile.
In its first season at T-Mobile, Arizona drew successive crowds of 18,153, 19,224 and 18,927. This year, through Friday, the highest single-session attendance was 13,955, and that figure appeared to be inflated.
Aztecs men, women hit the national stage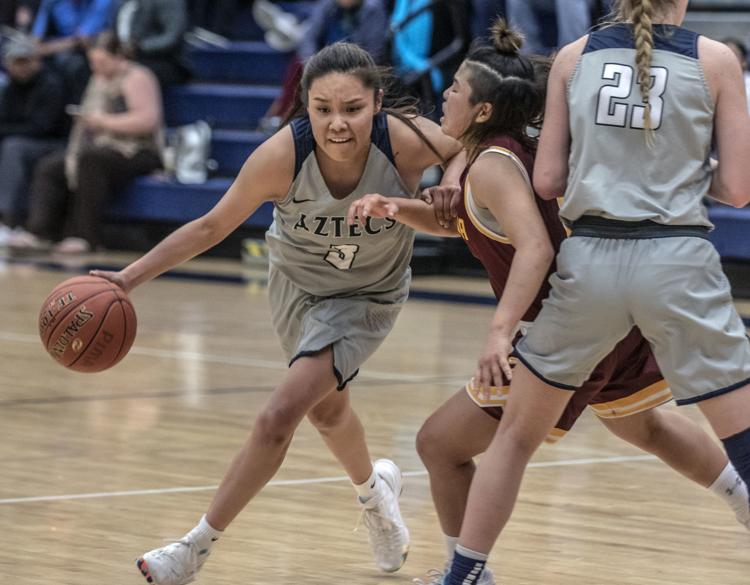 Pima College men's and women's basketball teams gathered for an all-inclusive press conference Friday morning at the West Campus Gym — something never done at the school, but certainly something to celebrate.
The school distributed a photo of 44 happy faces via its Twitter feed as the teams prepared to leave for the NJCAA finals Saturday morning.
Over the last four years, the PCC men's and women's basketball teams have won a cumulative 146 games. They've produced six first-team NJCAA All-Americans. They've won this, won that, and been a source of pride for a community college that often sits in obscurity.
It's not easy for a budget-pinched athletic department like PCC to qualify for and then go to a national tournament for what head coaches Brian Peabody and Todd Holthaus hope is a week-long stay.
The men, 26-6 and ranked No. 3, will play in Danville, Illinois, beginning at 9 a.m. Tucson time on Tuesday. Peabody's club finished No. 2 a year ago and it won't be any easier: Top-seeded Kirkwood College of Iowa is 27-4, but the Aztecs are on an 11-1 run.
Holthaus' women's team, 10-2 across the last five weeks, finished No. 2 nationally eight years ago and No. 3 in 2016. The Aztecs also open at 9 a.m. Tuesday, but they'll play in Harrison, Arkansas. The Aztecs are the No. 6 seed in a loaded women's NJCAA bracket.
Of the combined men's and women's rosters at PCC, 17 of the players are from Tucson.
"Everyone counted us out early," said Holthaus, "but the cream rises to the top."
Said Peabody: "After we finished second last year, a lot of people thought that was our high mark. We've had a lot of roster turnover but we're back and we're not going there to lose."
Three thoughts with UA basketball in the rear-view mirror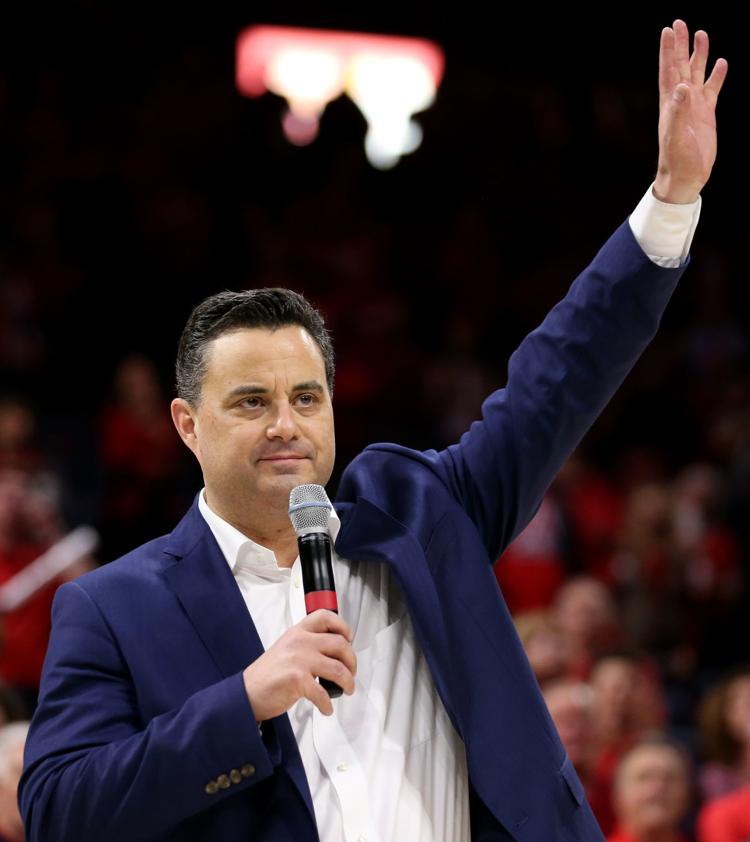 Three thoughts on Arizona's 17-15 basketball season:
1. Sean Miller could've eased a lot of concern on Senior Night, or at the Pac-12 Tournament, with one simple sentence. Something like: "I plan to be back next year and get this thing back on track." Instead, Miller said nothing regarding the future.
The silence has become concerning, especially since UA athletic director Dave Heeke last month repeatedly said "I fully support Sean" but would not answer questions when asked if Miller will return in 2019-20.
2. High school point guard Nico Mannion, expected to be part of Arizona's Class of 2019, is one of three finalists for the Gatorade national Player of the Year award. That's rare company.
Only three future Pac-12 players — UCLA's Baron Davis, Jrue Holiday and Kevin Love — have been the Gatorade POY. All became all-conference players and first-round NBA draft picks.
Arizona has fielded four Gatorade POYs in its history: 2002 softball pitcher Alicia Hollowell; 2002 volleyball player Bre Ladd of Canyon del Oro High School; 2008 and 2009 Gatorade POY Kenzie Fowler, a pitcher from CDO; and 2014 POY Taylor McQuillin, Arizona's current No. 1 softball pitcher.
3. Arizona's 8-10 finish in the Pac-12 could've been much worse, maybe 4-14, had the timing been different. The Pac-12's overall winning percentage through Friday, 54.4 percent, is the lowest in the conference over the last 31 years, when it was 52.3 percent. What's more, the league has lost 176 games. If you subtract the 26 losses of relative newcomers Colorado and Utah, the total of 150 losses is greater than any season in the history of the old Pac-10, 1978-2011.
Former players rallying behind Tomey, who is battling cancer in Tucson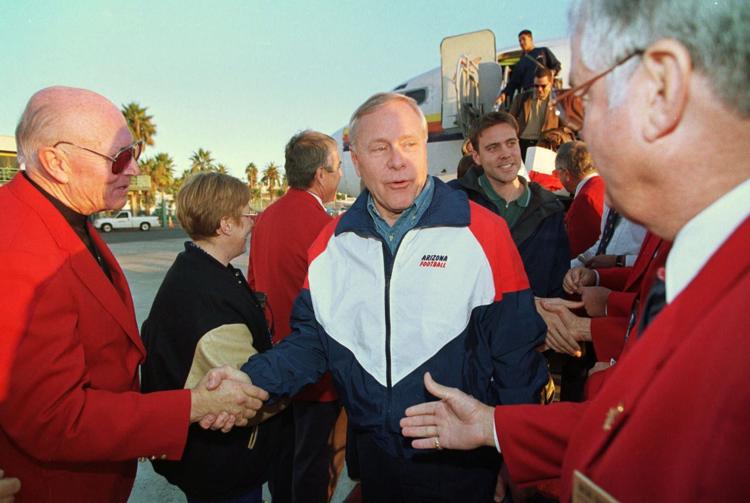 Dick Tomey has returned to Tucson after receiving treatment for lung cancer in Houston. Since it was learned Tomey was ill, his former players have bonded to put together a 49-minute video tribute to their old coach. It's a collection of Tomey's career highlights, from his playing days at DePauw University and his early coaching career at Northern Illinois to his post-UA days at San Jose State and Texas. If you can get through all 49 minutes without shedding tears, it'll be a surprise. Former UA special teams standout Derek Hall, produced the video, which is especially touching because Hall is ill and awaiting a kidney transplant. Among those who deliver touching messages to Tomey are Joe Tafoya, Chris McAlister, Charlie Dickey, John Fina and Daniel Greer. The devotion to Tomey is such that one of his former players, Mike Flores — a starting quarterback for UCLA when Tomey was a Bruins assistant in the early 1970s — drove from San Diego to Tucson last week to visit his old coach. Flores coached at the UA under Tomey. You can watch the video via Hall's Facebook page.
Augie Busch's Wildcats making notable strides in the water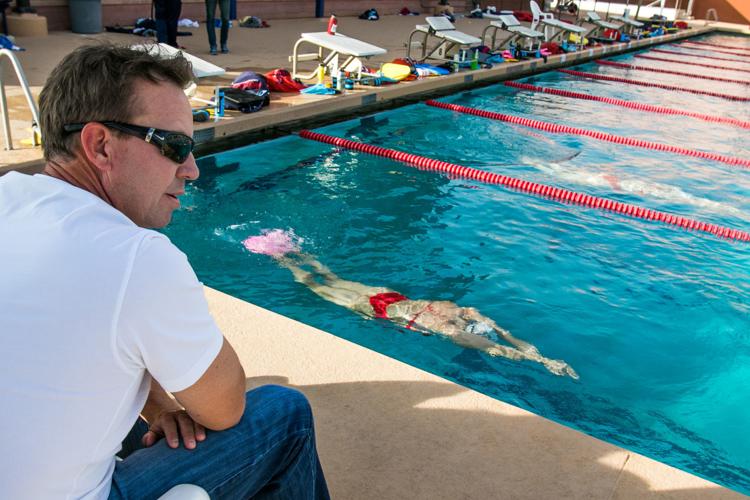 Arizona's long battle to rebuild its swimming program made its first statement of note last week when Augie Busch's men's team finished No. 3 in the powerful Pac-12 finals. The Wildcats have climbed above USC and Arizona State in the national rankings and are back on the map in Busch's second season. UA freshman David Schlicht was terrific in the Pac-12 meet, finishing second in both IM events. The Wildcats next compete in the NCAA finals March 27-30 in Texas. They seem poised to crack the top 10.
Former I-Ridge swimmer Hayley Mayhew has options after OSU eliminates program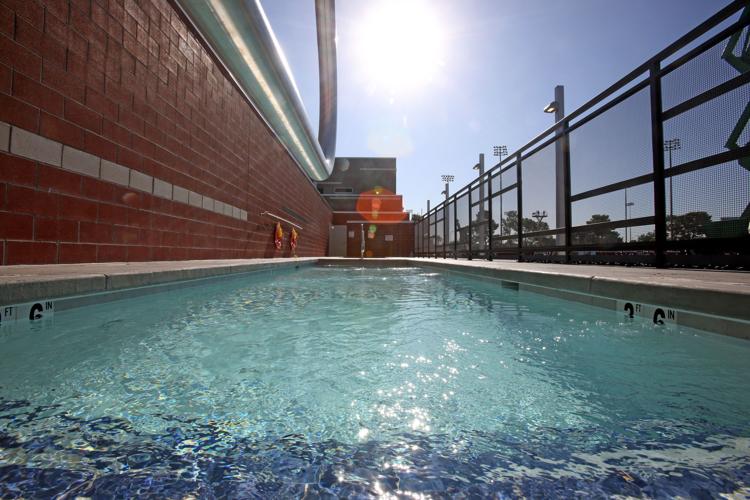 Ironwood Ridge High School swimmer Hayley Mayhew signed with Oregon State last fall. The 2016 state champion was prepared to study animal science at OSU but then, without warning, the school eliminated its swimming program last week. It makes it difficult for Mayhew because most of the Class of 2019 scholarships and financial aid packages for swimming were filled in November. Fortunately, Utah and UNLV have since reached out to Mayhew as she scrambles to find a good fit.
Business magnate Karl Eller got his start as a Tucson High star, UA waterboy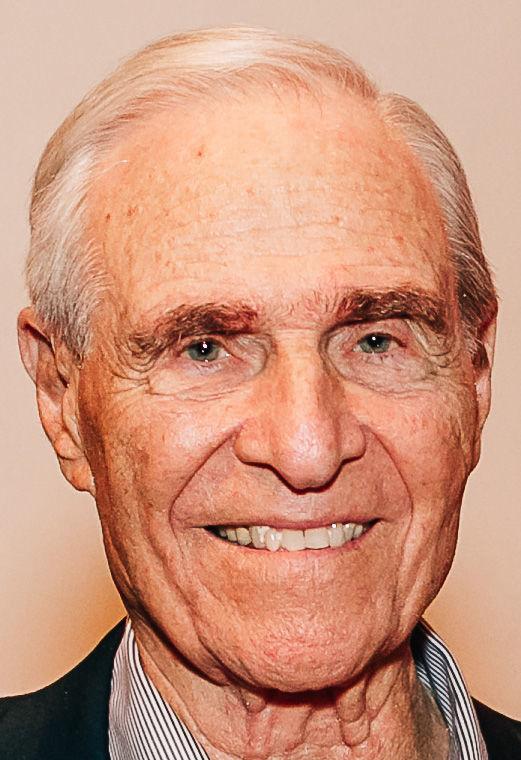 While covering the 2008 U.S. Open at Torrey Pines, I sat down to breakfast in La Jolla before the Saturday round when a man rode up on a bicycle, parked it, and took a seat near me. It was Karl Eller, namesake of UA's Eller College of Business Management, then 79 years old and as fit as a man 20 years younger. I introduced myself and he took a seat and talked for more than an hour. It was a special time. Eller, who died last week at 90, was known for his financial successes, but he spent most of time at that 2008 breakfast telling fascinating stories of his boyhood in Tucson: He was a starter on three state championship teams in one year at Tucson High, the football, baseball and basketball teams of 1945-46, his senior year. He delivered the Arizona Daily Star, was a water boy for Tex Oliver's great UA football teams — the Blue Brigade — of the late 1930s. He said the only way he was able to attend college was to spend two years in the Army and use the GI Bill to enroll at Arizona. He then became a starter on the Arizona football teams of 1950 and 1951. "The most influential man in my life was (former THS football coach) Rollin Gridley," he told me then. "And I would guess almost everybody on those teams of the 1940 would tell you the same thing."
Late great Kevin Ward went one-on-one in tackling drill with Ricky Hunley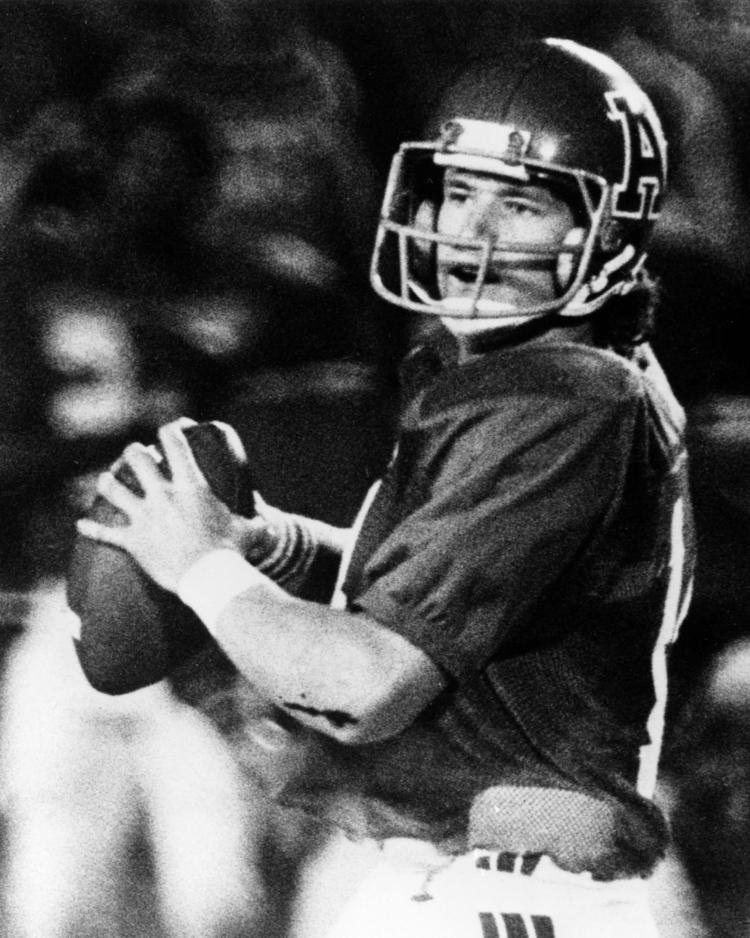 In my first year in Tucson, I had the privilege of serving as the beat writer for Jerry Kindall's 1982 UA baseball team, whose best player was Kevin Ward, a special athlete who also started as a UA wide receiver in 1981 and 1982. Ward led the Pac-10 in hitting that year, at .403, and went on to play two seasons for the San Diego Padres. Ward tragically died of brain cancer last week in San Diego; he was just 57. In a game at USC in 1982 — the Star used to cover all UA baseball games, home and road — Ward had a home-plate collision with USC catcher Jack Del Rio, also a two-sport athlete and NFL linebacker who went on to become an NFL head coach. After that game, I asked Ward if he was injured or dazed when he and Del Rio, an All-American, smacked into one another at the plate. "I had to go one-on-one with Ricky Hunley in a tackling drill during training camp last year, with the whole team watching," Ward said. "If you survive that, you don't whine about much." Kevin's son, Ryan Ward, has already committed to play for Arizona; he is a top prospect, a freshman third baseman at Coronado High School near San Diego.
At least one Tucsonan will be dancing in March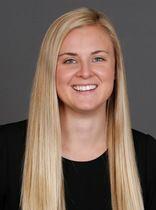 When Christine Clark was a standout basketball player at Tucson High School 10 years ago, she was recruited by a DePaul assistant coach named Bart Brooks. Clark chose to attend Harvard, where she was a two-time All-Ivy League selection, later becoming a graduate assistant for Adia Barnes at Arizona and, last year, an assistant coach at Florida. Brooks resurfaced last year, coaching Ohio Valley Conference women's power Belmont to the Top 25 and a 31-4 record. When he had an opening on his coaching staff, he called Clark. She accepted an offer to coach for Belmont and now she's in the NCAA Tournament. Belmont won the OVC last week, 26-6 overall, and Clark will be one Tucsonan in the Big Dance when the women's Selection Show is televised Monday. Quite a journey.
My two cents: Spring football is here, and a talk with UA's OC is Job 1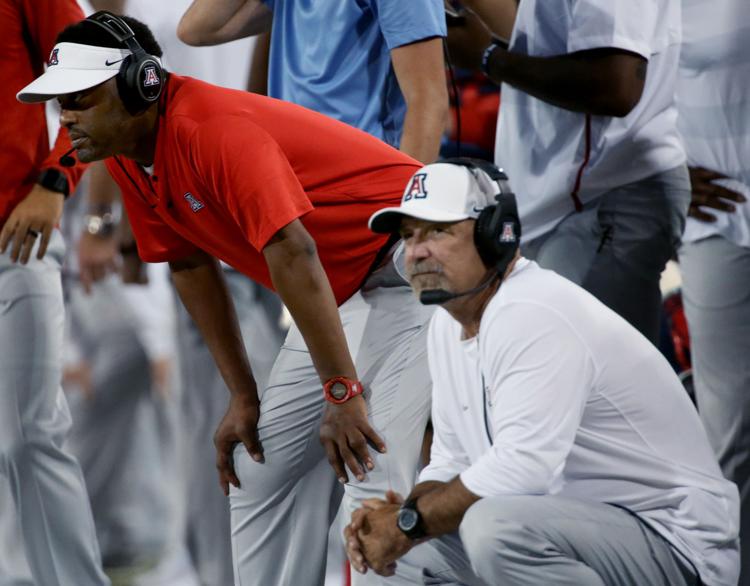 Arizona begins its second spring football camp under Kevin Sumlin Monday evening, and it's probably going to be held with the least fanfare and anticipation of any UA spring camp since maybe the John Mackovic years.
The UA was so disappointing in Sumlin's first year that it's going to be difficult to attract attention, especially given a three-game September home schedule that includes three teams — NAU, Texas Tech and UCLA — that went a combined 12-22 a year ago.
About the only thing of note on the spring calendar, one that concludes with a scrimmage April 13 at Arizona Stadium, is a March 25 media availability with offensive coordinator Noel Mazzone.
Mazzone did not speak to reporters during the 2018 regular season to explain — or not — the puzzling performances by and strategy used with quarterback Khalil Tate.
An explanation at this late date won't make Arizona's collapse and loss in the Territorial Cup go down any easier, but perhaps the school could reassure Tucsonans that it is working to fix the problems.