That means driving around and finding parking will take some planning.
Pima County announced Thursday that all three of its public parking facilities — Public Works Garage, 50 W. Alameda Street; Public Service Center Garage, 38 E. Alameda Street; and El Presidio Garage, 165 W. Alameda Street  — will have extended hours, open from 6 a.m. to midnight Friday, Saturday and Sunday. Entry to all three garages will be available until 10 p.m. Friday and Saturday and 8 p.m. Sunday. 
Standard hourly rates apply Friday, but Saturday and Sunday visitors will pay $5 for the whole day.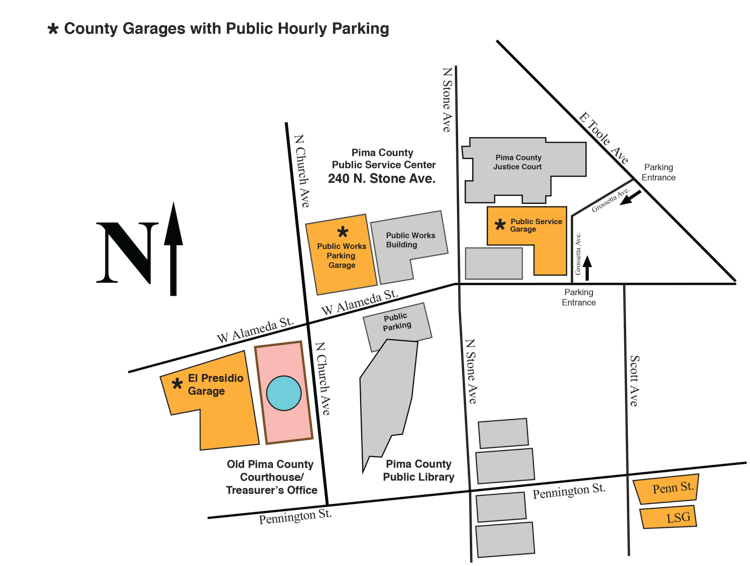 You can also park somewhere near the Sun Link route and ride the streetcar into downtown. It's free from 8 a.m. Saturday until 2 a.m. Sunday. Go here for more info.  
Tickets for the full day are $4.50 on Friday and Sunday. Here's more info. 
If you are driving downtown, keep in mind that Stone Avenue and Church Avenue are both closed from Congress Street to Alameda Street and Pennington Street is closed from Church Avenue to Scott Avenue for Tucson Meet Yourself. 
The National Weather Service says scattered showers are expected all weekend and early next week, so bring an umbrella and don't worry about doing your hair. Thanks Tropical Storm Sergio.
Bring a sweater if you get cold when temps are under 80. The forecast says it'll be in the 70s.