Officer Sarah Haught's career in law enforcement really began in the pages of mystery novels. 
"Nancy Drew gave me a fire for mystery and solving that kind of stuff," says Haught, a Tucson police officer. 
Her goal has always been to help people, but the Arizona native says she originally intended to work at a federal agency such as the FBI. Her job in local law enforcement — at the Tucson Police Department — was only supposed to be a stop along the way. 
That was more than 10 years ago. 
Her career hasn't exactly gone the way she imagined. About five years in, she found herself increasingly aware of human trafficking, specifically the sex trafficking of children. 
"I had the generic visual that it was an international thing where they're kidnapped and forced into it, but I began seeing more and more that it's a targeting of younger adults who are exploited. I was seeing the realities of what was going on," Haught, 33, says. 
She remembers a sit-down with a mentor to discuss her future. Her mentor floated the idea of starting a recovery home for young trafficking victims when she retired. 
"I started gearing my whole career toward human trafficking and getting into those specific units where I could learn about it and do the best on the law enforcement side to target it and be part of the solution," she says. "I started getting into the human trafficking unit and served there for about a year, and that was when my eyes really started opening to the need for a long term holistic care facility to really help them out of that life and help them escape all of the mental and physical trauma they had encountered." 
Haught began to realize that retirement wasn't soon enough. She wanted to do something now. 
In 2017, she started the nonprofit Beauty From Ashes Ranch, a faith-based organization that will eventually become that holistic care facility for young women and girls she first envisioned years ago. She says her Christian faith has guided her through her career to this point — starting the nonprofit years before she originally intended. 
Now she's navigating the uncharted ground of launching a nonprofit and continuing her work as a Tucson police officer.
Mickey Petersen, a sergeant with Tucson Police Department and vice president of Beauty from Ashes, says that Haught cares about what she's doing. 
"She is humble and quiet and stays in the shadows a little bit. She doesn't like attention," he says. "But she saw this need when working in the area of human trafficking ... and even though she has no background whatsoever, she didn't care. She just said, 'there's a need, and I'm going to meet it.'" 
That tenacity has won Haught recognition, whether she likes it or not. This year, she was awarded Tucson Local Media and Inside Tucson Business' Public Service Champion award at its 2019 Women of Influence ceremony, and the Southern Arizona Law Enforcement Foundation honored her as one of five "Unsung Heroes" this year.  
Beauty from Ashes Ranch will start as a six-room house that can host six girls, ages 11-17, long term. Right now, the nonprofit has a 10-year, lease-to-buy agreement for land in central Arizona. Licensed professionals will provide counseling, education, job training and equine therapy.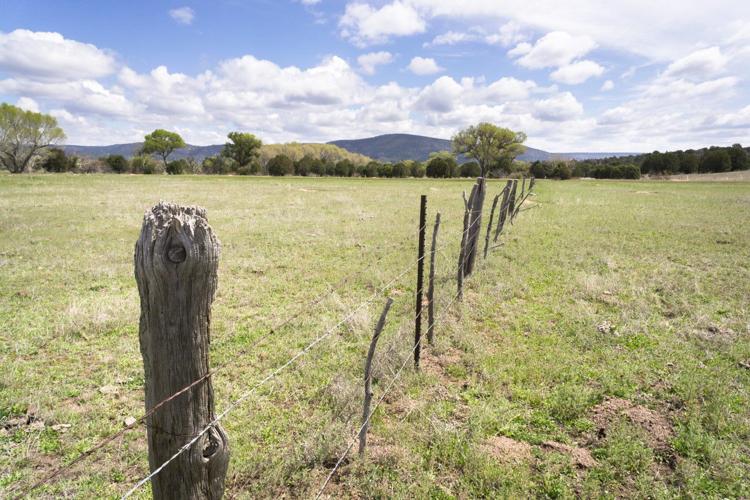 "The goal is to help equip (victims of trafficking) to go out into the world with a renewed hope and drive for life and to set them up for the best success possible," she says. "A lot of what I see is law enforcement, we can rescue them out there, but if they have nowhere to go long term to get out of that life, they end up going back into it." 
Haught grew up in a Christian ranching family. She had horses and 4-H animals and barrel raced through college. That's the outdoor, family experience she wants to create at Beauty from Ashes Ranch. 
"A lot of what these girls are seeking is love, value and self worth, and through my relationship with Christ, I've learned that my value and self worth aren't placed in humans or the world, but in Christ..." she says. "Through my relationship with him and being outdoors and having horses, these are all incredible therapeutic things that can help in recovery." 
Haught plans to partner with organizations such as Free Ever After, a resale bridal shop that uses the store proceeds to mentor and empower abused and trafficked women. For Haught, collaboration is key. 
"At the end of the day, the rescue is the easy part..." says Cynthia Magallanes, the executive director of Free Ever After. "People want to hear stories of rescue, and they are great, but the journey of healing and restoration, that's the hard part." 
Haught is in the process of raising money so construction can begin on the first house, hopefully next spring. Her goal is $1.5 million. A fundraising gala is planned for Sept. 6. The road is a long one, but she's OK with that. 
"I've always been that person who, when I see bad things happen, I want to be the one who's there helping," she says. "I want to be in the fight."