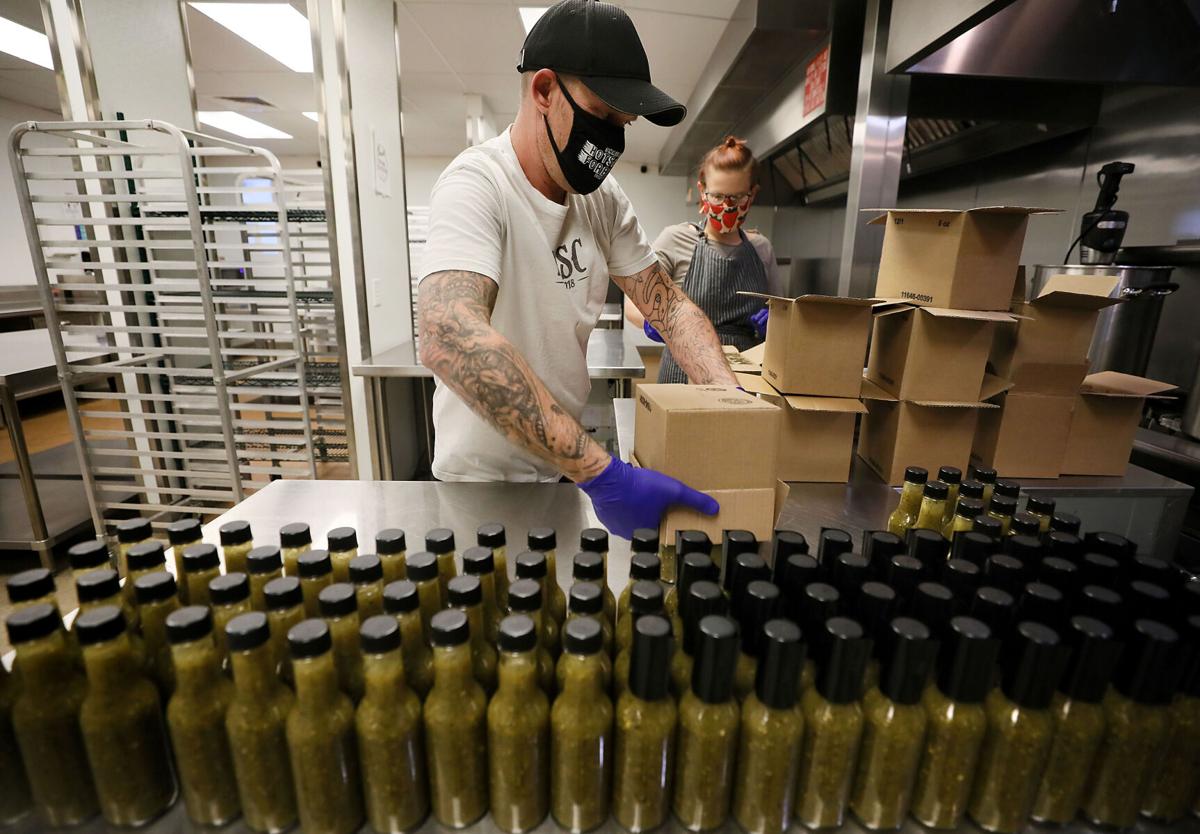 Zac Perkins was pretty much living on the streets of Phoenix five years ago, strung out on alcohol and meth.
Today, he's on the verge of becoming Tucson's ambassador of hot sauce.
His handcrafted High Desert Sauce Co. Tikk-Hot Masala is one of 10 small-batch craft hot sauces from around the country to be featured on season 15 of "Hot Ones," a popular YouTube show from First We Feast in which celebrities eat chicken wings made with the hot sauces to decide which is the spiciest.
The season premieres at 8 a.m. Tucson time on Thursday, May 27.
First We Feast has 10 million subscribers and guest celebrities, who answer questions while eating hot wings, have included comedians Kevin Hart, Tiffany Haddish, Ken Jeong, Trevor Noah and Chelsea Handler, as well as Justin Timberlake, Gordon Ramsay and Jennifer Garner.
"There are hot sauce makers that have been in the game a lot longer than me and still haven't had the opportunity to send" "Hot Ones" samples, said Perkins. "I am in a position that every craft hot sauce maker wants to be in. What's not to be excited about?"
Perkins' journey from homelessness to "Hot Ones" has not been the smoothest of rides. He recalls a dramatic relapse after being sober six months in 2016 when he got drunk on New Year's Eve. His girlfriend, Dana Sakowicz, who had taken him in in late 2015 after he went through rehab in Phoenix, almost left him, and the new life he was building nearly collapsed.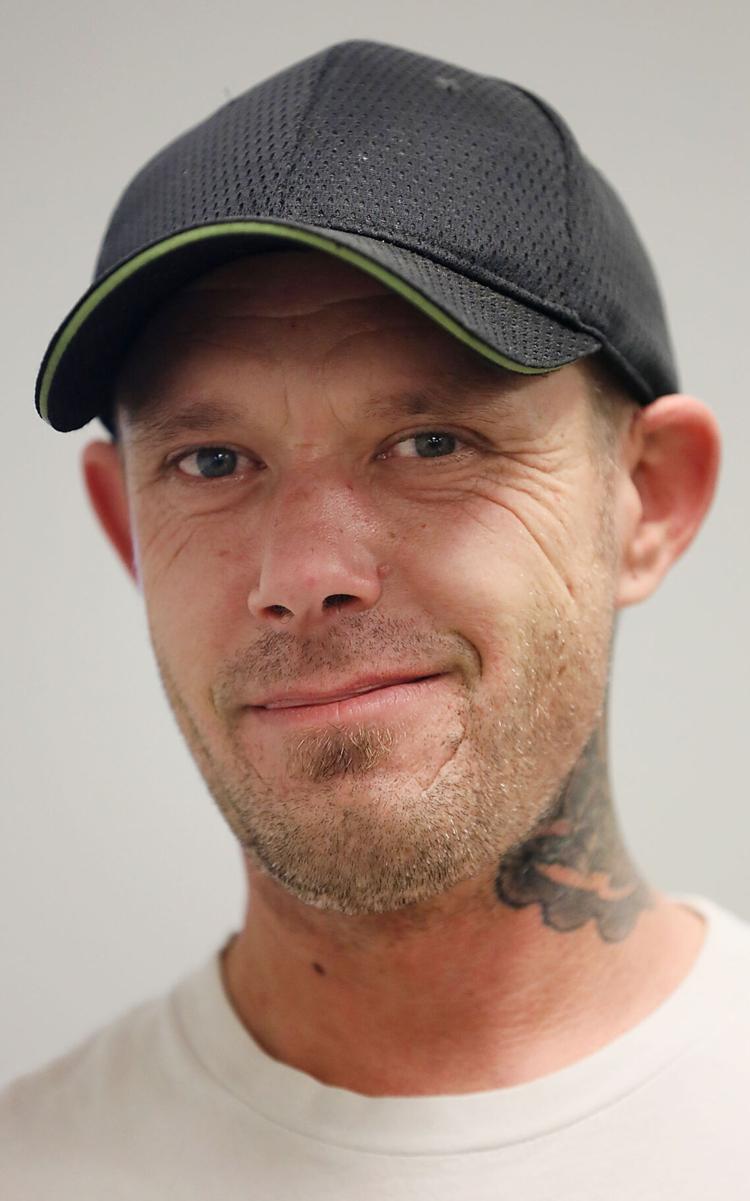 "I screwed off six months of sobriety and almost lost everything," said the 39-year-old, who said he had been doing drugs since he was 12.
Perkins said he woke up sober on Jan. 3, 2017, and hasn't had a drink since. His goal to keep it that way is what led him to hot sauce.
As the quote says, "Idle hands are a devil's playground," and Perkins, who was born in Denver and grew up around the country including more than a decade in Sedona, was determined to find something to do with his life beyond his day job painting houses.
"It started as something to do to keep my hands busy," he said.
He started off making a spicy, kicked-up barbecue sauce whose key ingredient was a habañero extract he special-ordered from a shop in Bisbee. When the shop discontinued the product, Perkins decided he would try to replicate it.
After trials and errors, he developed his first hot sauce, a mango habañero with fire roasted tomatoes and local honey. His friends loved it and suggested he bottle and sell it.
That sauce, ToMango Habanero, was his first, and after Perkins rented space in 2018 at Cook Tucson Community Kitchen, he launched High Desert Sauce Co. His goal is to create sauces that balance bold heat and fresh flavors without using processed sugars, thickeners or preservatives.
To date, he's created nine distinctive hot sauces, from his bestsellers ToMango Habanero and Reaper's Fuzzy Navel — a deceivingly spicy sauce that starts off sweet with fire-roasted carrots, sweet bell peppers and fresh peaches, then hits you with a citrus burst from orange zest before stinging you with Carolina Reaper peppers — to the fairly mild sweet-and-hot Co-Conspirator, made with charred pineapple and fire-roasted jalapeño and chiltepin chiles.
Perkins sells his sauces on his website (hdsauceco.com) and at the Food Conspiracy Co-Op downtown and Mark's Ace Hardware store in Marana. The sauce also is available at shops in Sedona, Cottonwood, Florida, Texas and Utah, he said.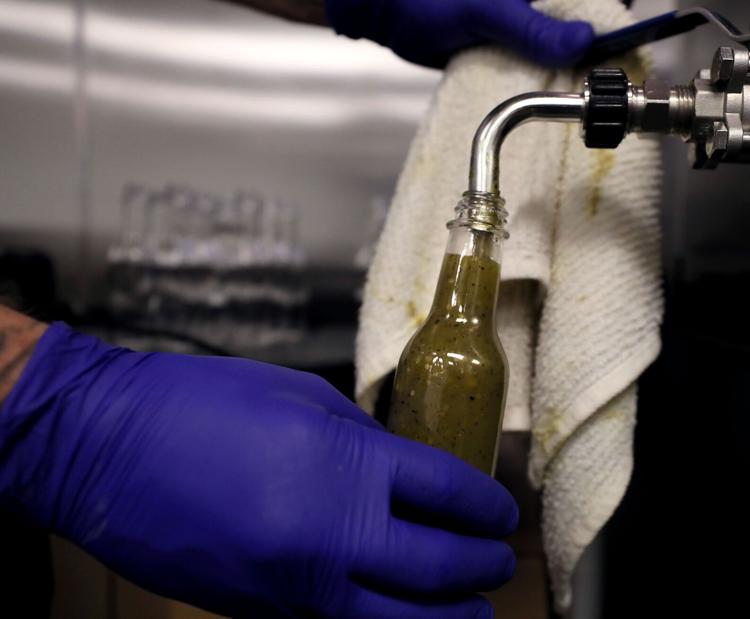 Tikk-Hot Masala, one of his latest creations, came on First We Feast's radar after Perkins sent them a bottle as a gift over the holidays. It was a follow-up of sorts to a pitch he had sent months earlier to be considered for the show; they turned him down.
In March, the show circled back and offered to feature the sauce on the 15th season. Host Sean Evans, in a YouTube video last week to reveal the 10 hot sauces that will be on the new season, called Perkins' sauce "maybe one of the most unique sauces we've ever had on the show." The combination of garam masala spices, whipped coconut milk and fire-roasted tomatoes "basically turn a chicken wing into a curry with a quick toss" and the heat from the blend of ghost and reaper peppers "should hit guests halfway through their answers to hard-hitting 'Hot Ones' questions," Evans said.
Perkins said being featured on the "Hot Ones" will be a boon to his business. It's already resulted in the sale of 36,000 bottles of Tikk-Hot Masala to the show, an order that took Perkins weeks to fulfill.