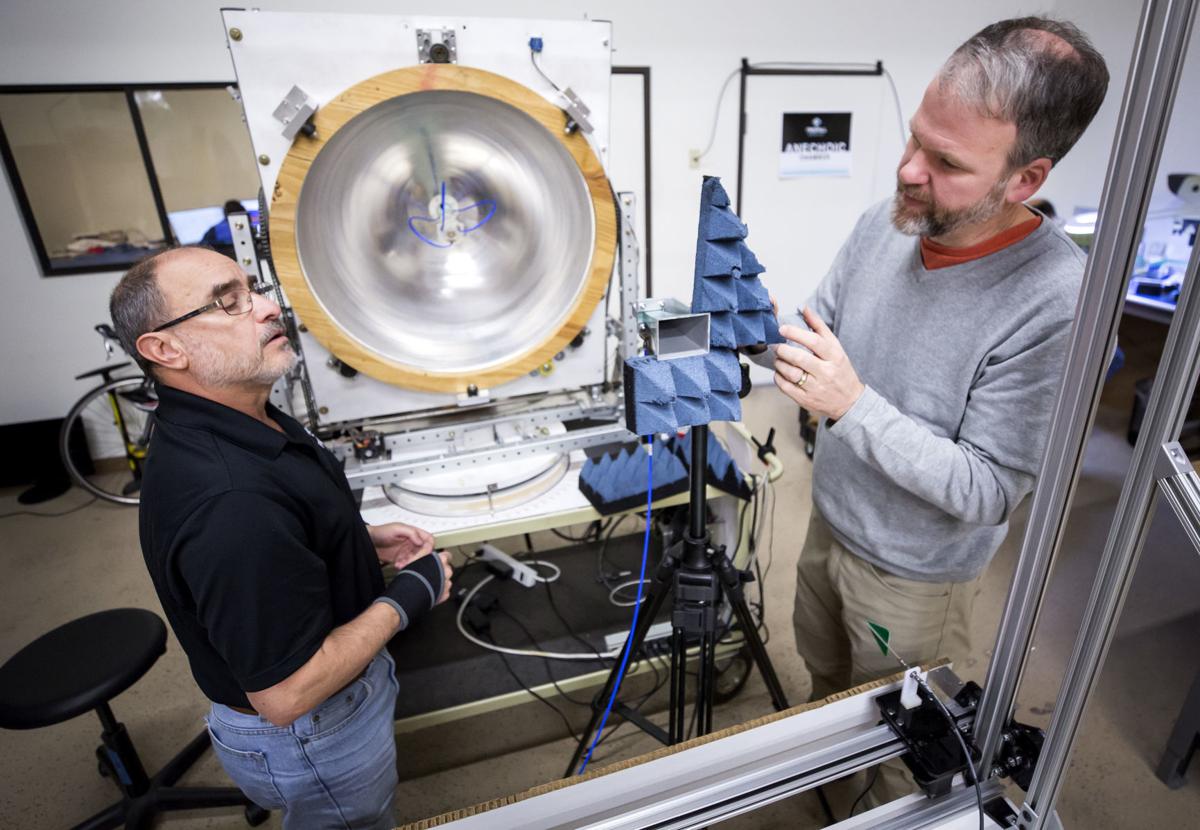 About seven years ago, the University of Arizona overhauled and beefed up its efforts to bring faculty inventions to market with the creation of Tech Launch Arizona.
In the last three years, the tech-transfer agency has helped launch 71 startup companies that had a combined economic impact estimated at more than a half-billion dollars, a recent UA report shows.
The study of TLA's economic impact from 2016 through 2018 showed an overall economic impact of $585.7 million, creating 5,236 direct and indirect jobs in Arizona, and generating more than $25 million in state and local taxes and $250 million in wages and salaries.
The results include direct effects like spending by startup firms and wages paid to startup employees, as well as indirect effects from business-to-business spending and induced effects from increased consumer spending.
Meanwhile, TLA's recently released annual report for the 2019 fiscal year shows continued growth in areas like licensing income and invention disclosures by faculty, though fewer startups than 2018.
The economic impact study — based on direct hiring, wages and spending by firms as well as the indirect and induced effects of their spending — showed the agency generated $14.24 in employment income for every $1 TLA spent.
Doug Hockstad, UA assistant vice president for Tech Launch Arizona, said the results of the economic-impact study are validating for TLA.
"We expected it to be good because we think what we're doing is good, but we didn't know what the numbers would be," Hockstad said. "There has always been strong support for TLA's mission from senior leadership, and I think under (UA) President (Robert) Robbins, that has continued and crystallized even more."
The UA counts 164 startups it has created since 1984, and 90 of those have occurred since the launch of TLA in 2012. Of those, 82 are still in business and 73 are operating in Arizona.
Hockstad said TLA's startup survival rate stands out, though the rate for university-backed startups tends to be higher than that of startups overall.
"It's good to see so many still exist, and its good to see there are so many that stayed in Arizona," said Hockstad, who took the reins of TLA in April after the retirement of the agency's founding chief, David Allen.
Motivating startups
A few TLA startups that were acquired by other companies — a favorable result for inventors and startup investors — were not included in the stats.
One exception is one of TLA's biggest success stories, SinfoniaRx, a UA College of Pharmacy medication-management spinoff that was acquired by New Jersey-based Tabla Rasa HealthCare in a 2017 deal worth up to $131 million depending on performance.
Hockstad noted that the company operates as a subsidiary, with its headquarters in downtown Tucson.
Other companies TLA launched in the last three years include FreeFall Aerospace, which has developed a steerable, spherical antenna for satellites and emerging 5G high-speed data networks.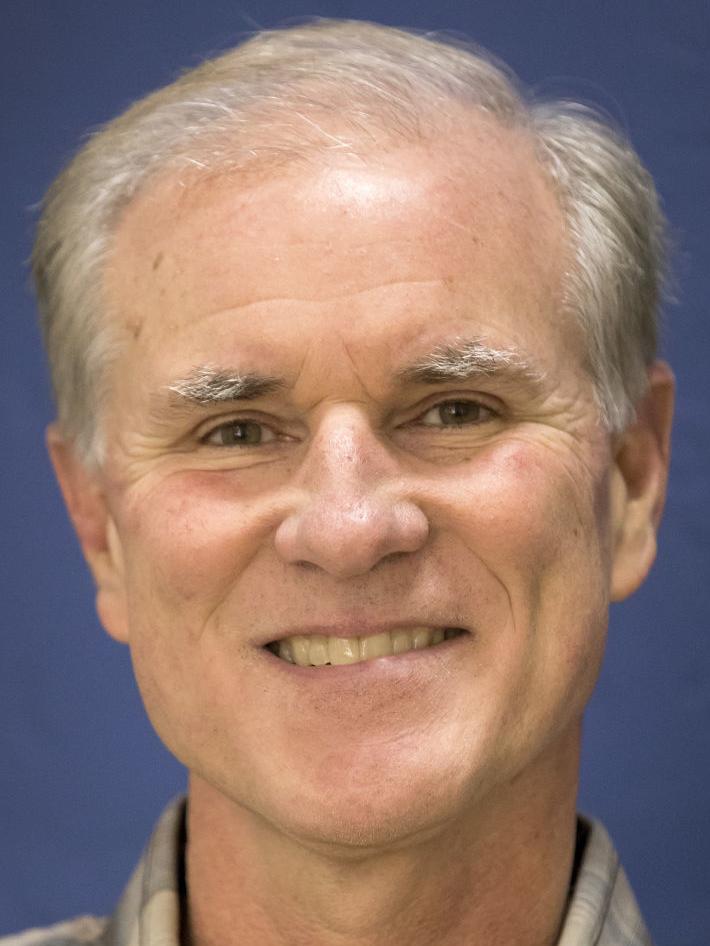 The company, founded in 2016 by UA astronomy professor Chris Walker and NASA veteran Doug Stetson, flew its antenna on a NASA test flight last year and is perfecting prototypes for customers to test.
Stetson, who spent 35 years as an engineer and manager in NASA's Jet Propulsion Laboratory and later worked with Walker on astrophysics projects at the UA, said TLA's help was invaluable.
"It meant everything to us. We wouldn't be here without them, that's for sure," said Stetson, who said he had never started a business before FreeFall. "They were really the motivation and the engine for getting us started."
TLA also hooked FreeFall up with its first office space at the University of Arizona Center for Innovation, a business incubator at the UA Tech Park on South Rita Road overseen by TLA, before moving to a new space off West Grant Road in 2017.
"You really have to have a place to work together, and we had that at a reasonable cost from UAZCI," Stetson said.
Other UA spinoff companies launched with TLA's help in the past few years include cancer-drug developer Reglagene; Regulonix, which has developed a powerful nonopioid, nonaddictive painkiller; and EARDG Photonics, which has developed unique augmented-reality eyeglasses.
Several TLA startups, including FreeFall, have won venture-capital funding from UAVenture Capital, set up by Tucson business leader and UA alum Fletcher McCusker.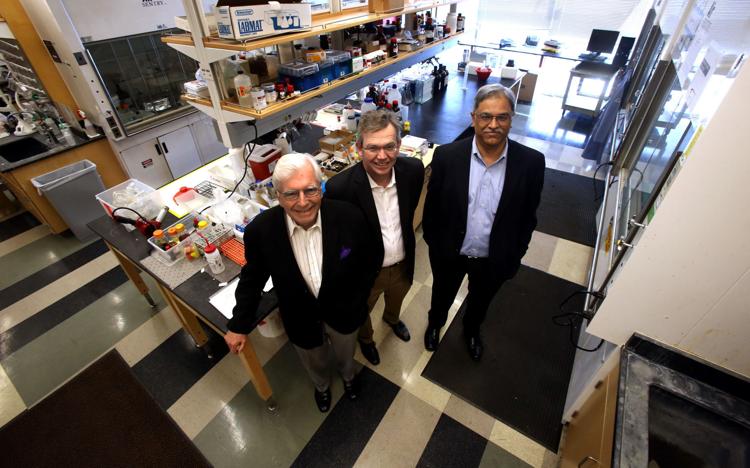 Slower but steady growth
Hockstad said the recent fiscal year results show TLA is still on the right track, though some measures have flattened somewhat after several consecutive years of significant growth.
TLA reported 284 invention disclosures during the fiscal year that ended June 30, up from 275 in the prior year, while license revenue grew to $5.9 million from $4.1 million in fiscal 2018 and $2.7 million in 2017.
TLA gets a small part of its annual budget of about $7 million from license revenue, with most of it going to inventors and their labs and colleges. The rest of the agency's funding comes from the UA and a small portion of state sales taxes dedicated to university research.
The tech-transfer agency secured 56 patents in fiscal 2019, up from 36 in 2018, though patent filings dropped slightly to 341.
The agency reported 11 startups in fiscal 2019, down from 16 in the previous year and the fewest since 2014.
"We're not going to see the continued growth curve that we've seen, but we will continue to grow, it's just that some of the metrics will be down and some will be up," Hockstad said.
He said he expects the number of startups TLA helps launch this fiscal year to jump back into the teens, noting that the agency already has logged nine and has a strong pipeline of prospects.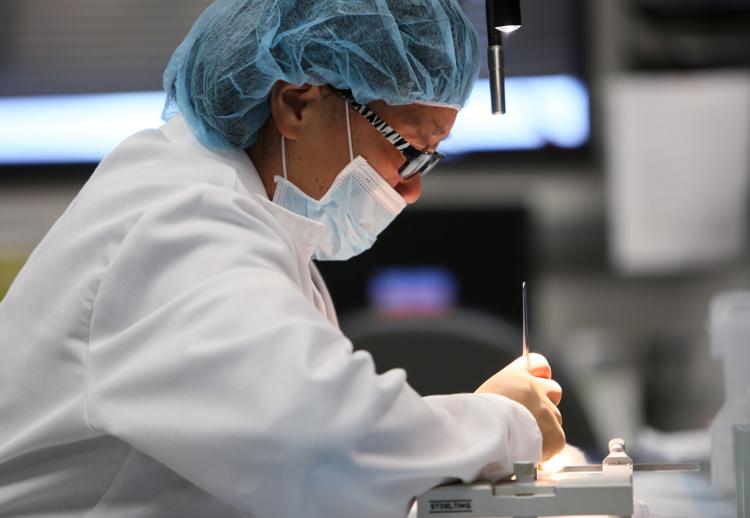 Making moves
The UA ranks in the top 10 of 25 peer universities that TLA tracks for key technology-transfer measures based on research spending, he said, and Hockstad's goal is to move up to the top five.
The UA reported that its spending on research, funded by government agencies and industrial sponsors, rose to $687 million in fiscal 2019 from $622 million in 2018.
A member of TLA's advisory board from outside Tucson said it's tricky to compare university technology commercialization results because each institution has different attributes and culture, but TLA seem to be on the right track.
Kirsten Leute, senior vice president of university relations for the Pennsylvania-based venture capital firm Osage University Partners, said engaging with the broader community is a key attribute of successful university tech-transfer programs.
Osage partners with schools to track and fund promising tech startups but has not funded any UA spinoffs.
"One thing I really like about what TLA is doing is really engaging in the community that has the resources to help these startups succeed," said Leute, adding she especially likes TLA's mentor-in-residence program.
Leute, a longtime tech-transfer manager with Stanford University and former executive with the Association of University Technology Managers, also cited TLA's advisory board and its use of data to track performance.
"I really like that they do a lot of analytics, they are looking at themselves and saying, 'How are we doing and how can we improve our performance?'" she said. "From what I see, they're making the right steps."
The business news you need
With a weekly newsletter looking back at local history.