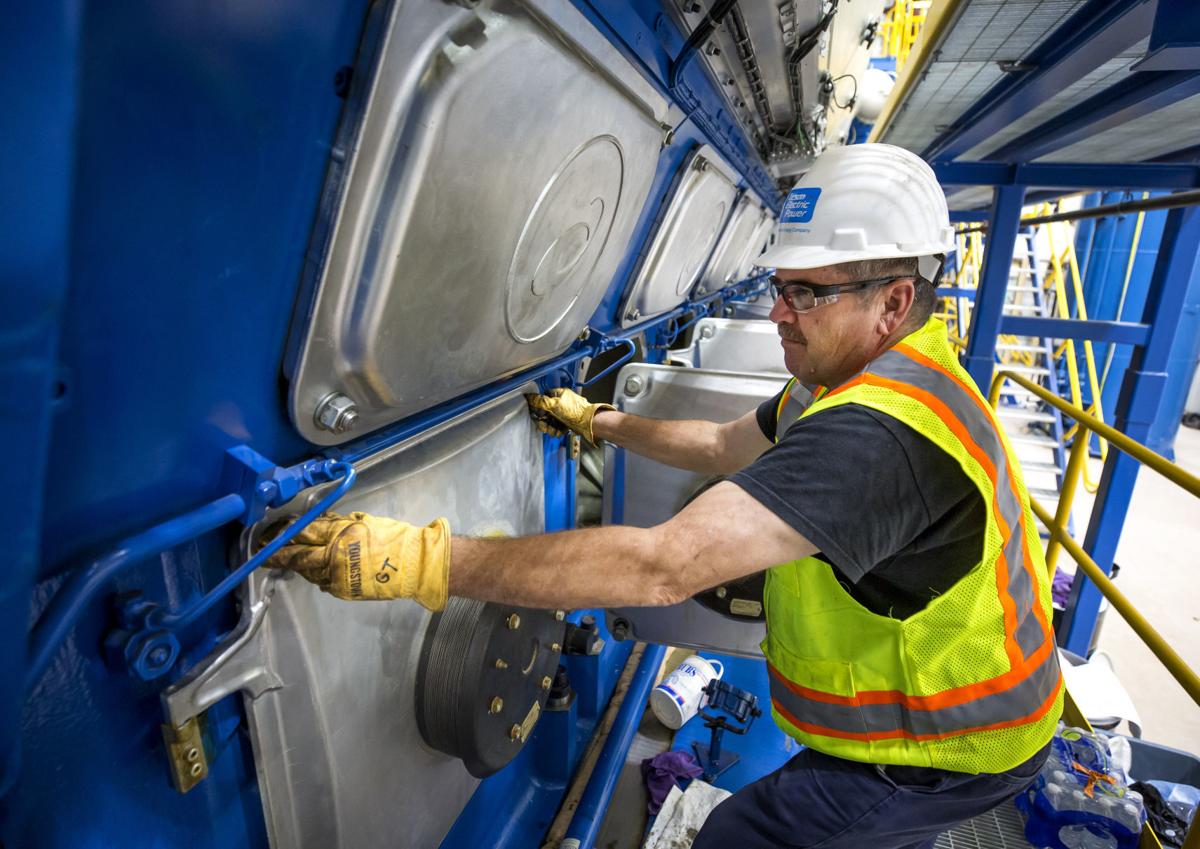 Tucson Electric Power Co. is looking to raise rates significantly to cover higher capital costs and maintain service performance as it shifts away from coal-fired power generation.
But regulators and consumer advocates say the utility doesn't deserve all of the roughly 8% overall revenue increase it is seeking, as five weeks of Arizona Corporation Commission hearings on the request kick off in Tucson next week.
In April, TEP filed a rate case to raise its overall revenues by $76 million or 7.8%, including a $114.9 million increase in "non-fuel" operating revenues and a $38.9 million reduction in revenues to pay for fuel and purchased power.
The initial request would increase the average TEP home customer's bill on the standard rate by an estimated $7.61 per month starting in May.
The rate case does not affect several surcharges that pay for things like excess fuel costs and renewable-energy and energy-efficiency programs, which are decided separately.
Based on comments filed by regulators and consumer groups, TEP has offered to reduce its non-fuel revenue request to $99.5 million, cutting the average increase to about 7% or $6.80 per month.
In announcing its latest rate case, TEP says its residential electric rates have increased about 1% per year, on average, over the past 20 years, and when adjusted for inflation over that period, its rates have actually fallen by about 1% per year.
That's true, but TEP was under a state-imposed rate freeze for several years and since 2010, TEP's average residential rate has jumped nearly 27% — from about 9.6 cents per kilowatt hour to 12.2 cents in 2018.
That average annual increase of about 2.7% tops the average annual U.S. inflation rate of about 1.9% from 2010 through 2018.
TEP spokesman Joe Barrios said despite low inflation, the company is losing ground on covering its costs amid slumping demand because it still must recover most of its fixed costs through volume-based usage rates.
"At the same time, peak demand has increased as we've added additional customers," Barrios said, citing a 9% increase in demand driven by hotter weather and the addition of 9,000 new customers.
"A significant portion of the costs discussed in our proposal are associated with investments in cost-effective natural gas resources that will replace retiring coal-fired generating units that will support our expansion of wind and solar energy," Barrios added.
But even TEP's revised rate request is far more than the utility deserves, regulators and consumer advocates say.
The Corporation Commission's Utilities Division staff recommended cutting TEP's original non-fuel revenue request by 47%, to $60.6 million, while the state Residential Utility Consumer Office wanted to cut the requested increase by 95%, to just $5.2 million.
Arizonans for Electric Choice and Competition, a group advocating for retail electric competition and a party to the TEP case, recommended cutting TEP's revenue increase by 50%, to $54.3 million.
In testimony filed in late November, TEP CEO David Hutchens said the company had revised its non-fuel revenue request to $99.5 million.
But Hutchens said the reduced revenue increases proposed by the ACC staff and AECC were inadequate, and that RUCO's proposal could result in a downgrade to the company's credit rating, raising future borrowing costs for TEP and its ratepayers.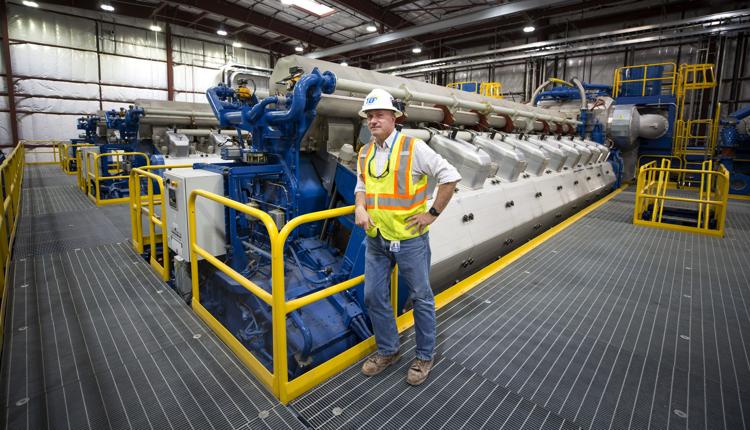 BUYING NEW PLANTS
A key issue in TEP's rate request and the revenue recommendations by the ACC staff and other parties is the treatment of two new generating assets.
One is a 182-megawatt, gas-fired reciprocal internal combustion engine, or RICE, plant recently installed at TEP's H. Wilson Sundt Generating Station in Tucson.
The other is TEP's recent purchase of the 550MW Gila River Generating Station Unit 2 gas plant near Gila Bend.
TEP and its sister company, UNS Electric, have owned Unit 3 at Gila River since 2014. In 2017, TEP reached an agreement with Gila River's owner, the Salt River Project, to buy power from Unit 2 with an option to buy the power unit.
TEP's $165 million purchase of Gila River Unit 2 was approved by federal regulators on Dec. 19, the company said.
The Gila River acquisition is part of a larger plan to replace more than 500MW of coal-fired generation with renewable and cleaner-burning gas resources, as TEP works toward delivering 30% renewable power to customers by 2030.
The 10-engine RICE plant was recently installed at Sundt, with five of the massive generating engines online and five undergoing final testing, TEP says.
The quick-starting RICE plant replaced two large gas-fired steam generators and are being used to ramp up rapidly to provide quick power when intermittent solar and wind plants cycle down.
TEP wants both the Sundt and Gila River plants added to its rate base, which would allow it to start recovering its costs plus a return on investment as allowed by state law.
But RUCO and the Sierra Club, an environmental group and a formal intervenor in the TEP rate case, initially opposed including the Gila River 2 purchase in the company's rate base, questioning TEP's cost analysis and the need for the plant.
RUCO has since filed additional testimony backing the addition of the Gila River unit to TEP's rate base, and upping its recommended revenue increase to $38.4 million.
TEP says its purchase of Gila River 2 will save ratepayers about $80 million over time compared with the 20-year power-purchase agreement.
Meanwhile, the Sierra Club objected to including the RICE plant at Sundt in TEP's rate base, arguing the utility had not fully justified its cost, and the AECC objected on grounds the RICE engines are going online too late to be considered in the current rate case, which is based on 2018 costs.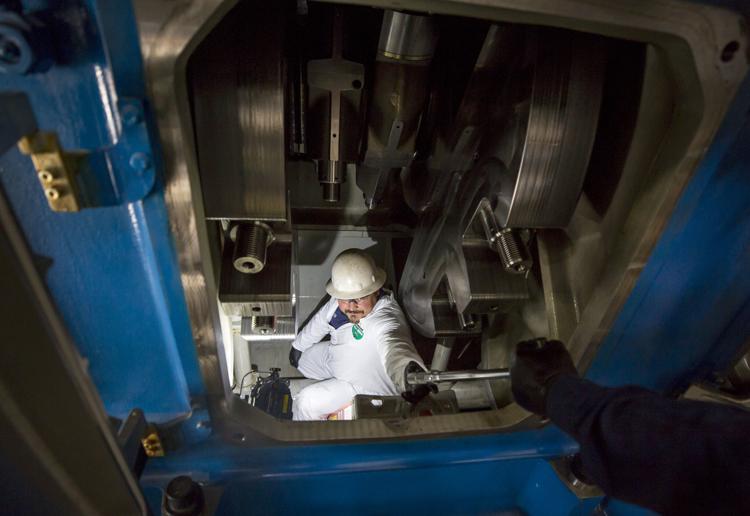 LOW-INCOME IMPACT
TEP argues that the RICE plant — unanimously approved by the ACC in 2018 — will be online long before the new rates go into effect and will help the company integrate new renewable resources while curbing emissions.
Another friction point in the rate case is TEP's proposal to increase the basic monthly service charge for home customers by $2, to $15.
Wildfire, an advocacy group for low-income people, has objected to the proposed increase in the basic monthly charge, arguing it's a cost ratepayers can't avoid by limiting usage.
The group also opposed TEP's initial request to raise its standard "Lifeline" rate for low-income customers by about 9% and boost its time-of-use Lifeline rate up to 10%. About 13,000 TEP customers are on Lifeline rates.
The company has since offered a $3 monthly discount to its originally proposed Lifeline rate, dropping the increase for most Lifeline customers to 4.4%, but Wildfire Executive Director Cynthia Zwick said she's still concerned about the impact on low-income ratepayers.
TEP's Barrios said the added discount will more than cover the higher basic monthly charge.
"I'm still concerned that increase is fairly high — for low-income families who are struggling, a 5% increase is a big increase," said Zwick, who notes that about 18% or 76,000 TEP customers live below the poverty line.
Zwick said Wildfire also has proposed that TEP double the size of its contribution to a cash bill-assistance program for low-income customers to $300,000 annually. TEP has proposed adding $25,000.
Terry Finefrock, a business consultant and local activist who is intervening in TEP's rate case on behalf of the Republican Liberty Caucus Arizona Chapter, says TEP's rate request is not reasonable nor necessary, citing the company's recent profits.
In 2018, TEP reported net income of $188 million on operating revenues of $1.4 billion. Canada-based Fortis Inc., TEP's parent company since 2013, posted 2018 earnings of $1.3 billion on consolidated revenues of $8.4 billion.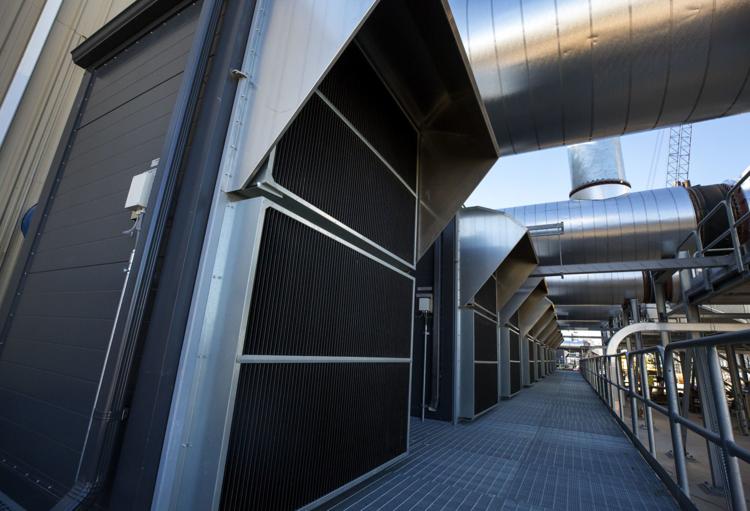 GREENER AND CHEAPER
Finefrock said with reduced sales and minimal growth projections, TEP doesn't need additional remote generating capacity like Gila River 2.
Instead, Finefrock said, TEP should invest locally in renewable energy such as large-scale solar, which would, besides offering environmental benefits, significantly cut TEP's annual fuel bill of around $300 million.
He cited bids that Minnesota-based utility operator Xcel Energy got last year for solar energy projects with attached storage for 3.6 cents per kilowatt hour — beating TEP's record of 4.5 cents for its planned Wilmot Energy Center 100MW solar-plus-storage project.
"If we can accelerate that, let's do it for the good of the community, not just for TEP's shareholders," Finefrock said. "Investor-owned utilities should not be rewarded for increasing avoidable costs to increase profits, when there are many cost-reduction opportunities."
Finefrock, who came to know TEP and its key officials well when he spent 13 years as Pima County's chief of contracts and procurement manager and has had frequent conversations with the company on rate issues since, said he believes TEP has been a good corporate citizen but like other utilities it needs to look toward a cleaner energy future.
"I don't know they're doing everything right, because of the way they are rewarded, the rate system — it's regressive," he said.