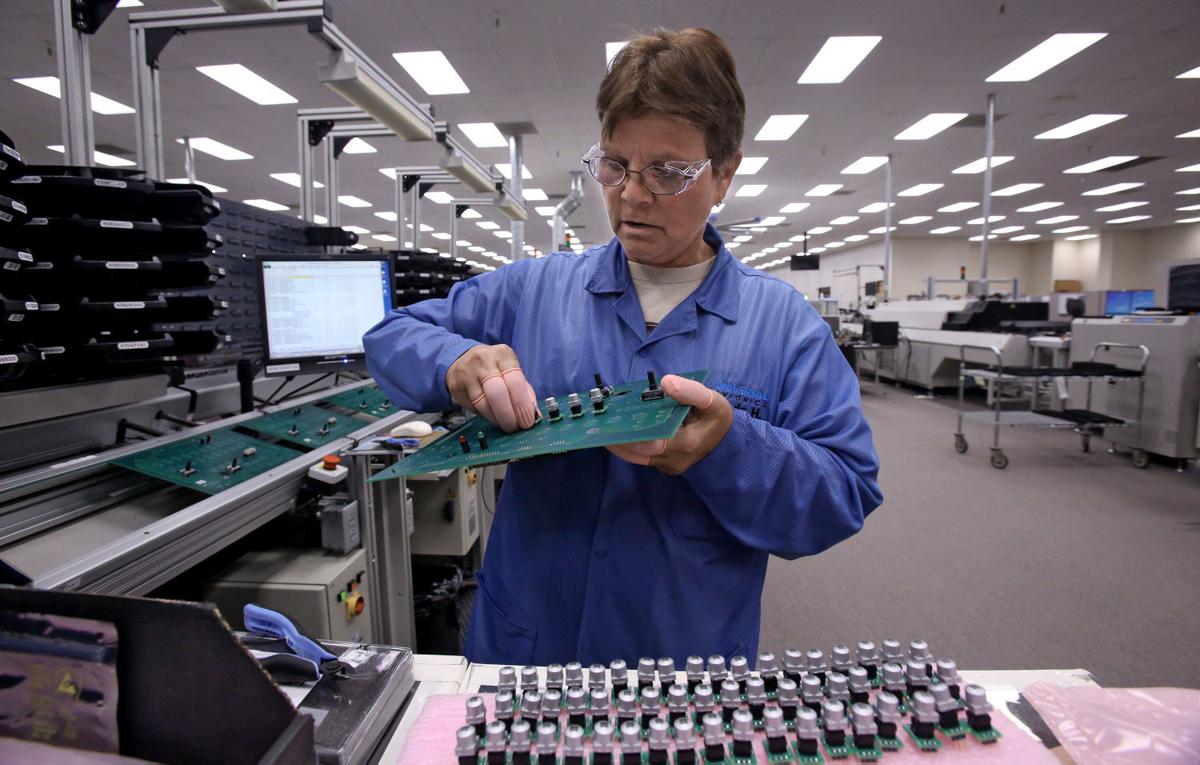 Tucson-based Universal Avionics Systems Corp. has been acquired by Israeli defense giant Elbit in a deal worth about $120 million.
The privately owned Universal Avionics is now a wholly owned subsidiary of Elbit Systems Ltd., which is publicly traded on the Nasdaq Stock Exchange as well as on the Tel Aviv Stock Exchange.
In a news release, Elbit said that Universal Avionics' business will continue to operate with the same management and workforce and under the same name.
The company did not immediately respond to a request for its current employee count.
Universal employed about 222 full-time equivalent workers locally as of 2016, according to data reported to the Pima Association of Governments.
Universal will lead commercial sales in North America for Elbit Systems' Aerospace Division's commercial aviation business line, the company said.
"Combining our product offering with Elbit Systems' strengthens our position in the market," Universal CEO Paul DeHerrera said.
Based in Haifa, Elbit is a major international supplier of electronics for the defense and commercial aerospace markets, with more than $3 billion in annual revenue and more than 12,000 employees worldwide.
Universal Avionics, which moved its headquarters to Tucson from California in 1988, makes avionics, such as flight-management systems and data recorders, mainly to retrofit aircraft ranging from small business jets to regional airliners.
The deal will combine Elbit's head-up display products, which superimpose data on an aircraft's windshields, with Univeral's panel-mounted display offerings to provide "a fully integrated 'heads-up' and 'heads-down' experience for pilots," DeHerrera said.
The company says it has more than a third of its workers at its corporate site near Tucson International Airport, which houses manufacturing, product and customer support, flight test, certification and sales and marketing operations.
Besides Tucson, the company has sites in Wichita, Kansas; Duluth, Georgia; and Redmond, Washington; as well as sales offices in Switzerland and Singapore.
The company was founded in 1980 by Hubert L. Naimer, who came up with plans for a "master navigation system" that led to the development of the world's first aircraft flight-management system in 1982.
Universal now offers a line of avionics, including communications management units, radio controls, terrain-awareness warning systems, "synthetic vision" 3-D displays, and cockpit voice recorders.
After years of growth, Universal Avionics occupies nearly 165,000 square feet of industrial and office space at 3260 E. Universal Way, near South Country Club and East Valencia Roads.
The company also conducts flight testing using two business aircraft based at a hangar facility at TIA.