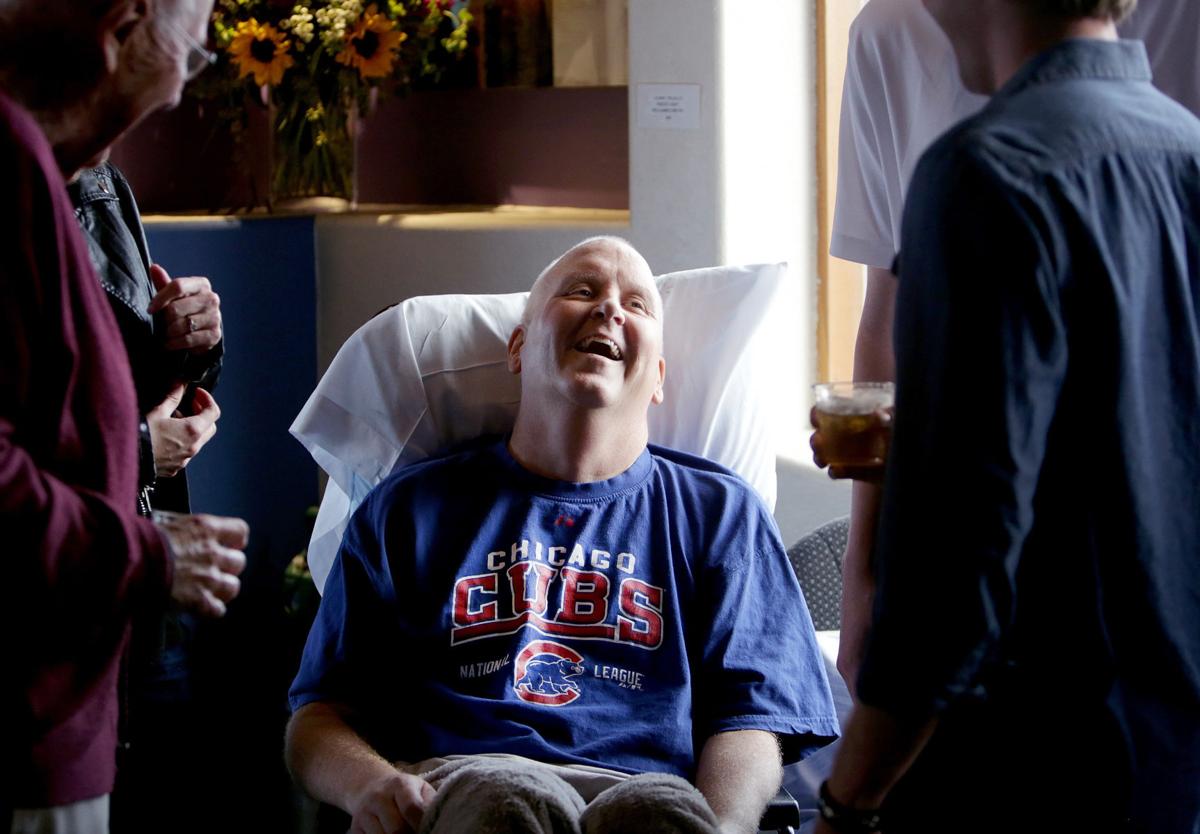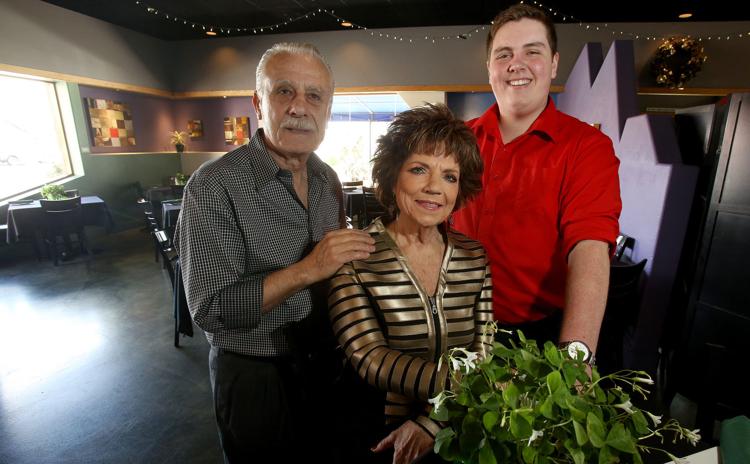 Costas and Judie Georgacas never met the late Tucson restaurateur Pat Connors, but when they walked into his central Tucson restaurant last week, keys in hand and the ink on the property title not quite dry, the couple felt his presence.
"It was meant to be," Judie Georgacas said, sitting at a high table in the empty dining room on Tuesday, hours before Pastiche Food + Drink opened for lunch. "I already feel like it's my home, and it's only been a week."
"I love the place very much," added Costas, her husband of almost a year. "The atmosphere; you feel welcomed."
The sale to the Tucson couple was finalized three weeks after Connors, 48, died on March 5 after a months-long battle with advanced lung cancer. The Georgacases had been negotiating the sale since mid-November, not long after Connors put the 19-year-old restaurant on the market following his cancer diagnosis last fall. Connors had told family and friends that he wanted to settle his affairs while he was still able.
Pastiche was the second restaurant the Georgacases had seriously considered buying. The first was near the University of Arizona, but the deal fell apart.
The Pastiche deal felt almost fated from the start, said Judie, who had twice stumbled on the blind listing — it was advertised without the name — before she was able to get the ball rolling.
Judie was familiar with Pastiche. She and her late husband, Charlie, had been regulars over the years. But Costas had only eaten there once or twice, and neither had ever met Pat Connors, who was known to stroll the dining room with an infectious smile, greeting longtime patrons and newcomers like old friends.
But they knew of Connors, had heard the stories of his outsized personality and generous spirit, the way he rallied other Tucson restaurateurs to help one community cause or another. It is a legacy that the Georgacases hope to continue, and add onto.
"This is what we wanted, somebody who would care about (Pastiche) like we do," said Connors' only son, Cole, who grew up at the restaurant and will continue working there under the new owners. "We were really worried that someone was going to buy it and turn it into a Cracker Barrel or some chain."
"We know we have tough shoes to fill," Judie said. "We want to continue his legacy and we want to create our own legacy and give back to the community."
And it will all start with the restaurant, said Costas, who spent 35 years running restaurants in Chicago, where he settled after immigrating from his native Greece with $18 in his pocket. The menu might be tweaked in time, with less popular dishes dropped and others added, but the flavor of Pastiche will remain.
Regular restaurant features, from the live music two nights a week to the Tuesday steak nights, will live on, and the staff, many of whom have been with the restaurant for years, has agreed to stay on.
Costas, 70, already has begun making much needed updates and fixes, starting in the kitchen.
"Everything that my dad worked for is still going to continue," Cole Connors said. "I can't emphasize enough how happy we are to have these two with us."
The Georgacases said they believe they were meant to be at Pastiche. They share a deep and tragic bond with Cole and his mother, Julie. Judie and Costas both lost their first spouses to lung cancer — Costas' wife Patricia died in late 2012; Judie's husband Charlie, who worked in corporate restaurants and hotels for decades, died in 2012.
Costas moved to Tucson about a year after his wife died with the full intention of retiring. He owned a trio of Chicago restaurants, but sold out and retired nine years ago so that he could care for his wife. When she died, he decided to leave Chicago for Tucson. The weather, he said, reminded him of Greece.
Judie and her husband had moved to Tucson from California in 1993. She worked in real estate. When Charlie was diagnosed with cancer, Judie cared for him for five years before he died.
As the Pastiche deal played out, some of the emotions Judie and Costas experienced with their spouses came back to the surface.
"We were reliving our sorrow through Patrick," said Judie, who met Costas through a mutual friend. "We knew what they were feeling."
Costas said he had been contemplating coming out of retirement for months before they found Pastiche. After a lifetime spent working 12- to 16-hour days, six or seven days a week, sitting around playing poker with his buddies and soaking in the Arizona sun wasn't nearly as fulfilling as he imagined.
"It's in my blood; I love it," he said. "It's going to be tough, but hey."
"He's here when I get here in the morning and he's the last to leave," Cole Connors said of Costas.
"I see so many similarities between Costas and my dad. ... I think he would be very happy and I think they would be good friends, if not best buds."
Contact reporter Cathalena E. Burch at cburch@tucson.com or 573-4642. On Twitter @Starburch