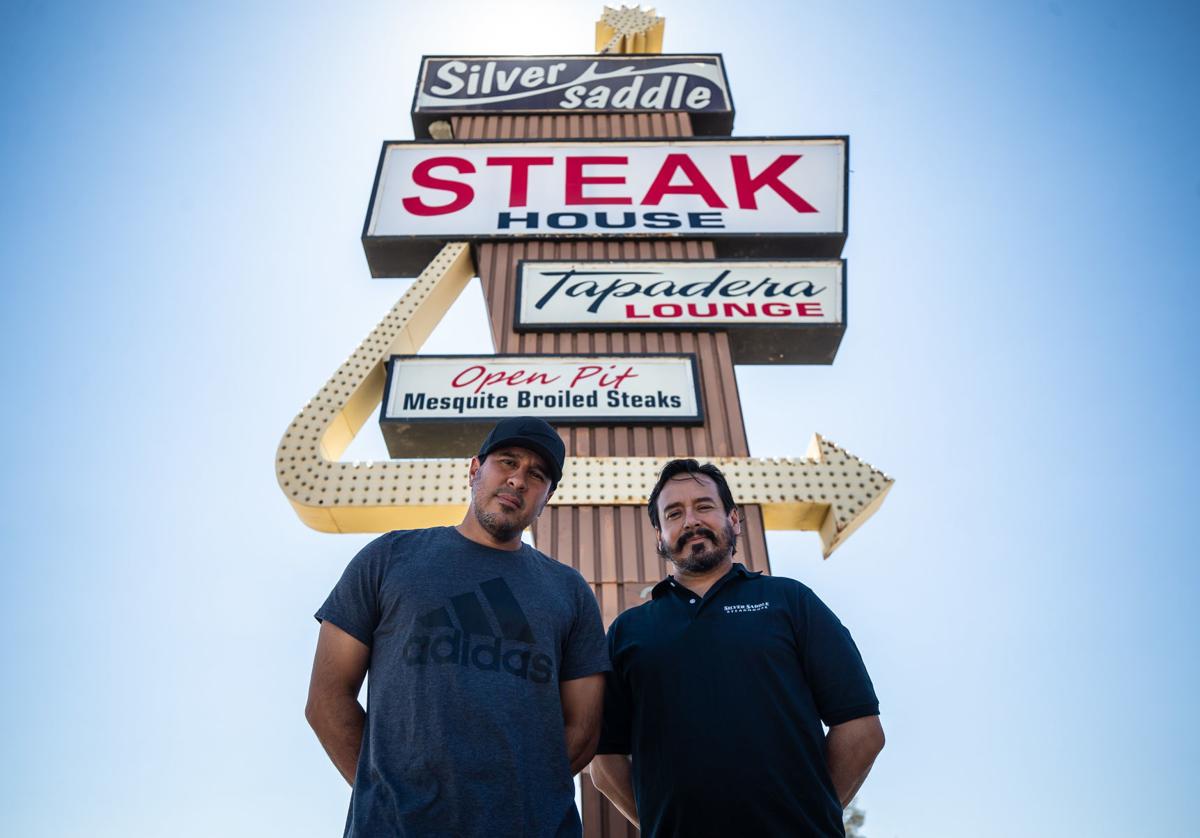 Silver Saddle Steakhouse, an institution on Tucson's south side for 40 years, has decided to delay its July 1 grand reopening after the state's coronavirus cases more than quadrupled since businesses reopened in mid-May.
Orlando Alva, who runs the family's restaurant with his brother Mario and other family members, said in a Facebook post Monday that after meeting with employees, "we feel at this time it's best to take extra precaution."
In an interview, Alva said they will wait to see if Pima County's days-old order requiring people to wear masks in public helps to slow the increase in COVID-19 cases before they set a new reopening date. He said he hopes they will see some progress to that end in the next couple of weeks and can reopen the restaurant at 310 E. Benson Highway in mid-July.
"All we can do now is hope that the experts who say that you won't see results from masks for a couple weeks" are right, Alva said. "We are hoping we will see a downward trend then and, if that's the case, we will feel a whole lot more confident opening the doors."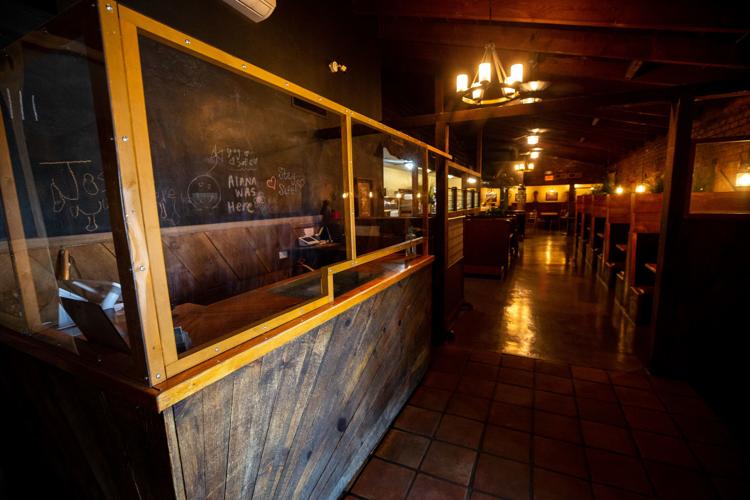 Arizona's coronavirus cases as of Tuesday had jumped to more than 58,000 and deaths from the disease rose to 1,384 — up from 13,169 with 651 deaths when the state reopened May 15 after nearly two months of a state stay-home order.
Pima County back on May 15 had 1,750 confirmed cases and 155 deaths, according to the Arizona Department of Health Services; as of Tuesday, the county had 6,089 confirmed cases and 247 COVID-19-linked deaths.
Alva said those numbers top his list of reasons to delay reopening his restaurant. He also worries about increased food costs, although they appear to be starting to go down, and how responsible his employees are when they are out in public.
Alva has spoken with his employees about the need to adhere to social distancing mandates and wear masks when they are outside of work to protect themselves and their co-workers. He said he has asked employees for assurances that they are being safe to minimize the risk of bringing the virus into the restaurant.
When Silver Saddle does reopen, Alva said the dining room will be about 35% to 40% of its current 200-plus capacity, which Alva admitted will be financially difficult given the restaurant's specialty: meat. Silver Saddle specializes in mesquite-grilled steaks, ribs and chicken, ranging from $22 to $35.
"Thirty-five to 40% (capacity) is very scary when you are dealing with our price point," he said.
Silver Saddle has not been open since early April, when it shifted its focus from takeout to providing meals for emergency responders and health-care workers.
Before now, the longest the restaurant, which opened in 1980, had been closed was last summer, when the Alva family closed for nine days in July for vacation. The Alvas have owned and operated Silver Saddle since Ruben Alva bought it in 1984.
In other restaurant news:
Little Anthony's Diner announced on Facebook Monday afternoon that it was closing its dining room starting Tuesday, June 23, but would continue patio service.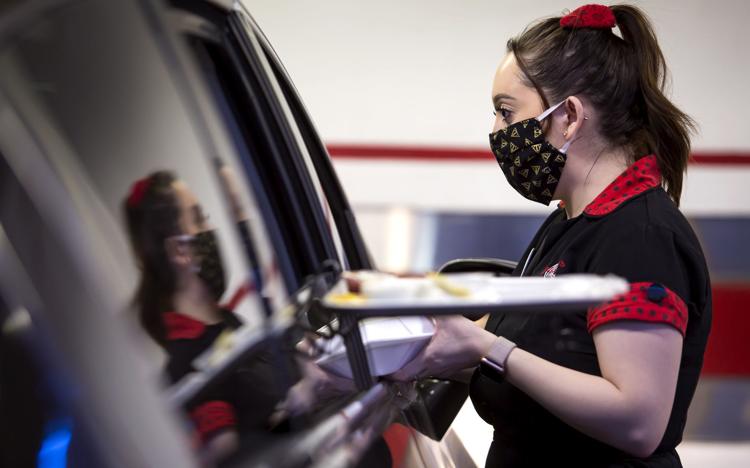 In the post, the owners said they were acting "with an abundance of caution and for the safety of our loyal customers and wonderful staff." The restaurant, 7010 E. Broadway, will continue patio service, curbside pickup and carhop service from 11 a.m. to 8 p.m. daily.
"As the numbers continue to rise in Arizona, we have decided it is important that we do our part in keeping Tucson as safe as possible," the owners said. "We encourage everybody to stay home, wear masks when they are out, and do everything they can to get this under control. We can do this, Tucson."
Two weeks after reopening its dining-in services, Downtown Kitchen + Cocktails, 135 S. Sixth Ave., has closed again.
"When we reopened ... we hoped it would be for a long time," owner Janos Wilder said in a written statement. "Unfortunately, the continued volatility created by the pandemic and rising case numbers in our community makes the difficult decision to close our doors again, the right one. ... All of us look forward to reopening at a time when we will have less concerns about safety and will once again be able to enjoy more carefree evenings out."
Follow Downtown Kitchen on Facebook (facebook.com/downtownkitchencocktails) for updates.
Concerned about COVID-19?
Sign up now to get the most recent coronavirus headlines and other important local and national news sent to your email inbox daily.