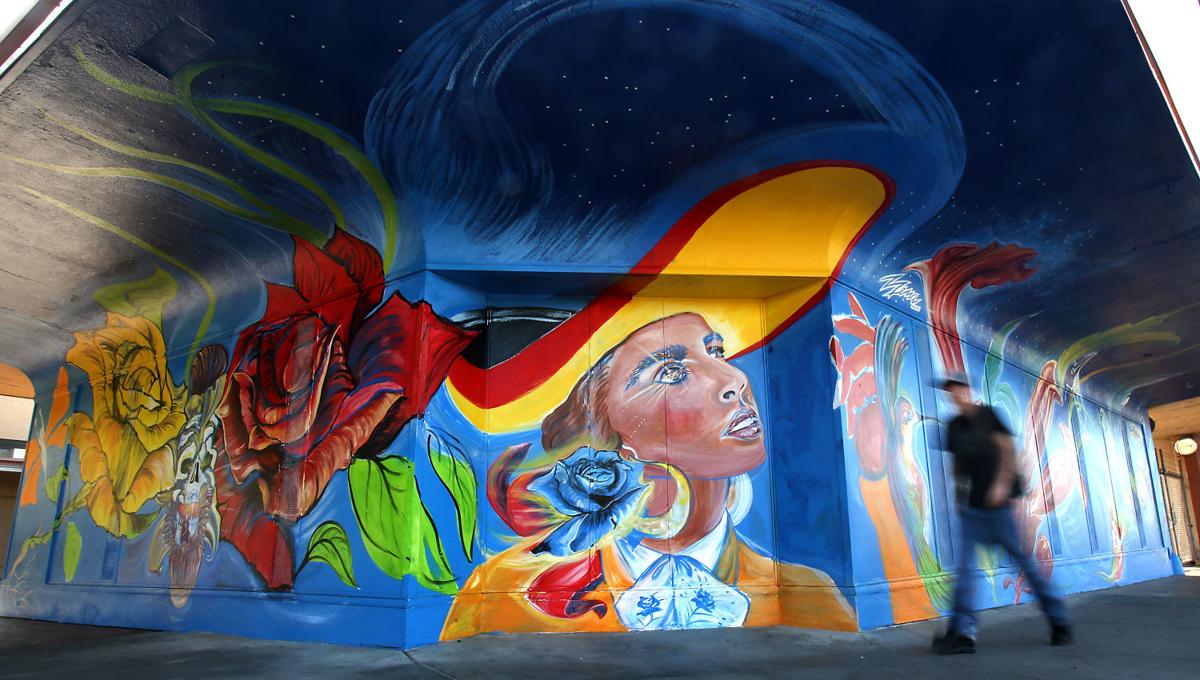 Downtown Tucson is a bit of an open air museum.
And the city is looking for more artists to fill its walls.
The Tucson Mural Project has put a call out for artists for the next three murals in the downtown area.
If your work is accepted, you'll be joining some impressive artists: Among those with murals on downtown walls are Luis Mena (his festive mural celebrating the city's Latina culture is on the Century Link building at 142 E. Pennington St.), Rock Martinez (he did the riveting Agave Lady on the side of the Benjamin Plumbing Supplies building, 440 N. Seventh Ave.) and Isaac Caruso (his bright, tempting oranges are high on the wall at 9 N. Scott Ave.). They were all part of the first phase of the Tucson Mural Project, which saw eight works painted on big, empty walls in 2016.
As many as three murals will go up in this phase — eventually, if the funding comes through, the project will have 25 murals.
Here's a bit of what the city is looking for:
Murals with a "unifying theme."
Works that are family friendly.
Arizona-based artists.
And artists who can complete the work by Nov. 30.
Did we mention this is a paying gig? Artists don't hear that often enough.
Proposals are due by midnight, Sept. 28, and you can submit as many as you like, but each requires a separate proposal.