On a recent Friday afternoon, while Tucsonans ate lunch at their desks, filled in potholes along East 22nd Street and went about any other number of mundane daily activities, Edward Oyarce-Solomon and Madeleine Kuebler were at their day jobs, doing something a little bit different: creating beauty through movement.
Working out of a studio with plain white walls on one end and floor-to-ceiling mirrors on the other, Oyarce-Solomon and Kuebler, soloists with Ballet Tucson, moved like poetry around the room, making their way through a series of lifts, spins and graceful, intertwining motions.
For that brief moment in time, the duo embodied star-crossed lovers, dancing a "Romeo and Juliet Pas de Deux" to the music of composer Sergei Prokofiev — a classical piece that will be performed at Ballet Tucson's Winter Concert in February.
Kuebler, who joined Ballet Tucson in 2021, said being tapped to perform the role of Juliet was like a dream.
"It is such a timeless tale with possibly one of the most beautiful scores ever written," Kuebler said. "It is heart-wrenchingly beautiful no matter how many times you listen to it."
For Margaret Mullin, new artistic director for Ballet Tucson, the piece helps achieve her vision: a company that moves seamlessly between the traditional and contemporary, giving local ballet fans a chance to enjoy the art form's past while looking ahead toward its future.
Ballet Tucson's 2022-23 season, which starts with the company choreographer-driven "Footprints at the Fox" on Oct. 7 at Fox Tucson Theatre, is a testament to that vision.
Its Fall Concert, Nov. 11-13 at the Leo Rich Theater, touches on the classics with excerpts from the 1898 ballet "Raymonda," choreographed by associate artistic director Chieko Imada after Marius Petipa.
But it also features "In Creases," a work by modern marvel Justin Peck, the Tony-award-winning resident choreographer for the New York City Ballet, whose work can be seen, among other places, in Steven Spielberg's 2021 on-screen revival of "West Side Story."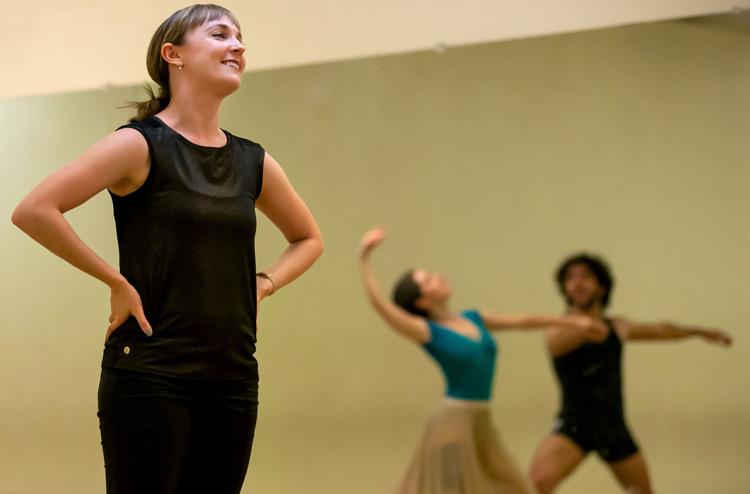 "Justin is one of the people pushing the dial forward," Mullin said. "He has been called the successor to George Balanchine, to Jerome Robbins. He is the next wave of that level of brilliance and creativity."
The season will see the company performing time-honored gems, such as "The Nutcracker" with live musical accompaniment from the Tucson Symphony Orchestra in December and two Balanchine works: the Ballet Tucson premiere of "Allegro Brillante" at its winter concert and "Walpurgisnacht Ballet" at its spring concert.
But there also will be pieces by contemporary names, including Seattle-based Price Suddarth and South African-born Andrea Schermoly, currently the resident choreographer at the Louisville Ballet Company.
"It is rewarding for the audience," Mullin said. "A lot of people end up really enjoying mixed repertory programs more than they think they will. It is a foreign idea coming in. You aren't really sure what some of these things are. Then you get to sit down and experience this whole sample platter of dance."
Mullin looked to the connections she made in her own career as a dancer to bring together her first season as artistic director.
Born and raised in Tucson, Mullin was trained at the School of Ballet Tucson from the age of 9 to 19. The brunt of her professional career as a dancer took place at Pacific Northwest Ballet in Seattle, where she spent 14 seasons learning works by Balanchine, Robbins, Peck and others, to perform at home and at festivals around the world.
Mullin's passion and focus made her a favorite amongst choreographers.

"Knowing that I was a vessel for their vision, I took it seriously," she said. "I was able to forge some amazing relationships with people."
She tapped into some of those relationships, including her friendship with Peck, when she came back to Tucson, first as associate artistic director for the 2021-22 season. She took the reins as artistic director this past June.
"Anytime (Peck) brought a work (to Pacific Northwest Ballet), I was one of his lead dancers," Mullin said. "He trusted me. He knows I know his vision and style. He was so supportive when I approached him about bringing a piece here."
In addition to securing new contemporary works, Mullin has also put an emphasis on looking at what Ballet Tucson has created over the years; particularly the pieces by Chieko Imada, who has been with Ballet Tucson more than three decades and who now serves as the company's resident choreographer.
"People love the classics that we have," Mullin said. "I love those, too. You don't have to ignore your past to celebrate your future. They can work hand-in hand."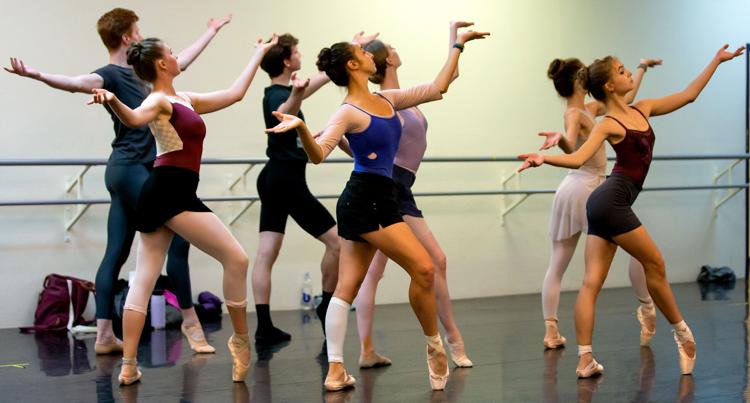 Several pieces created by Imada are spread throughout the season, including the world premiere of "Himiko" at Ballet Tucson's winter concert, which will feature live musical accompaniment from Duo Chinoiserie, a husband-and-wife team who play the classical guitar and Chinese guzheng.
"Cheiko and I have been very close for many years," Mullin said. "She was my teacher when I was growing up dancing. She has been my coach, mentor. Now working with each other in this capacity, it is really thrilling."
Mullin's direction for Ballet Tucson has been an overall positive for the company's 30 dancers, including its Romeo and Juliet, Oyarce-Solomon and Kuebler.
Kuebler, 21, was born in Denver, trained at the Academy of Colorado Ballet, and danced for two seasons at the Colorado Ballet Company before the pandemic shut the world down.
Her focus has historically been on classical ballet. She was excited to hear about the company's two Balanchine pieces for this season.
But she was also looking forward to experiencing some of the more contemporary works.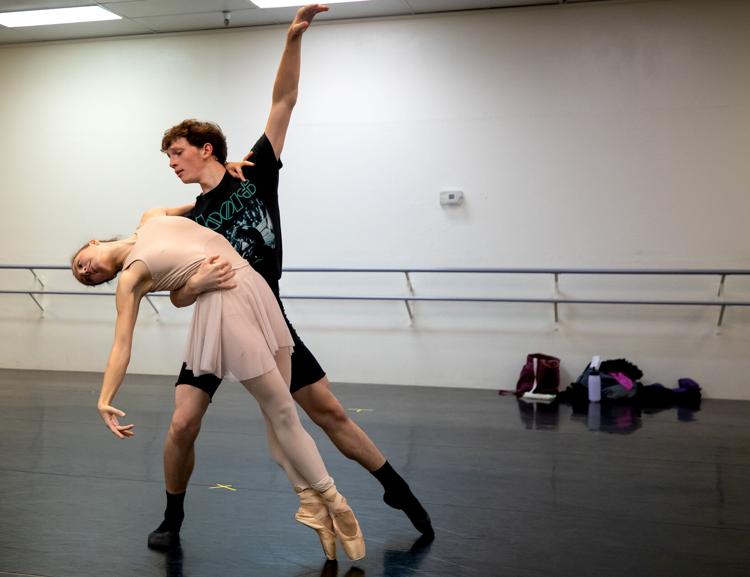 "The ballet and dance world is changing so much," Kuebler said. "The audience members that I know don't always want to see the same thing. Classical ballet is undisputed and beautiful and will never go away. But there is so much new stuff out there that is very exciting."
Bay Area-born Oyarce-Solomon, 23, dabbled in modern dance as a student at the University of Southern California.
Having names like Suddarth and Peck on the season schedule is a big deal for him.
"Justin Peck's piece is going to be incredible for the growth of the company," he said. "It is very deep, contemporary ballet."
Mullin remembers how she felt as a dancer experiencing new works.
"It is such an adventure," Mullin said. "You don't know what's ahead of you, what the possibilities are going to be."
She believes Tucson audiences will appreciate it, too, during this season and beyond.
"I hope to constantly walk that line, looking backwards and forwards at the same time," she said.