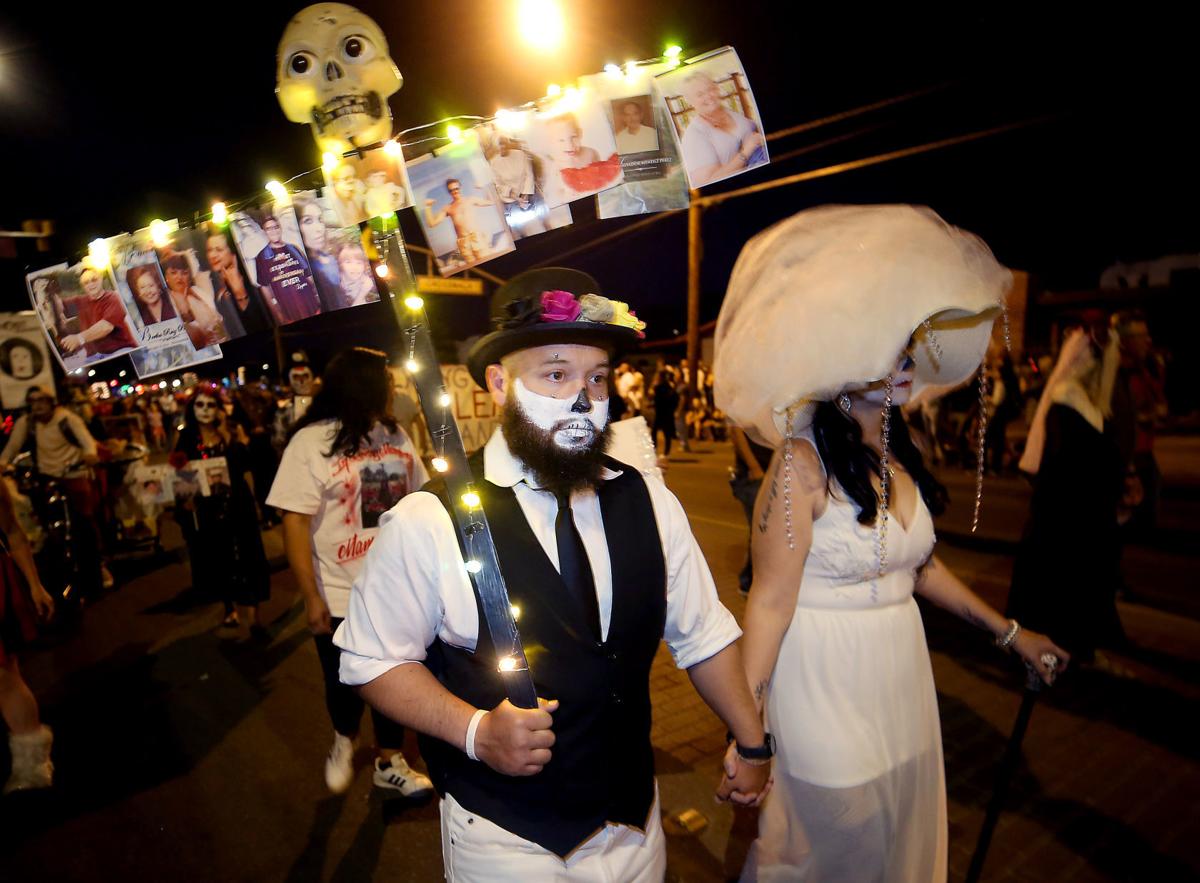 Tucson's annual All Souls event, which draws tens of thousands of people, is going online, canceling all in-person aspects of the November gathering in the name of public health.
The procession honors and celebrates the dead and is open to all cultures, traditions, art forms and people.
The coronavirus pandemic, however, continues to cancel local events after shutting down much of Tucson's economy in March.
In addition to canceling the public procession, all pre- and after-party gatherings are off.
Instead, the organization that puts on All Souls — Many Mouths One Stomach — is bolstering its digital offerings, livestreaming the finale ceremony.
"We make this decision with the health and safety of our community foremost in our hearts and minds," the organizers said on their website.
Workshops are going digital over Zoom and other formats. Times and dates will be shared at allsoulsprocession.org, on Instagram, Facebook, Twitter and emailed to subscribers.
"We hope the workshops will continue to give folks the opportunity to process grief though art and provide teaching opportunities for up to 15 local artists to share their skills," organizers said.
All Souls' Ancestors Project — a digital memorial of loved ones passed on — will expand capacity for submissions.
Normally shown during the finale, submitted photos will be projected during the livestream of the finale and also presented as a slideshow on the All Souls website. Photos can be submitted at tucne.ws/ancestors.
Separately, photos can be submitted to the "Why We Walk" Facebook album, an online collection of images and stories from our community.
Prayers and small paper mementos will also continue to be accepted to be placed and burned in an urn. Submissions can either be mailed or submitted digitally. There will also be collection stations set up starting in September.
The burning urn will be part of the livestreamed finale ceremony. Live performances and music are also planned for streaming.