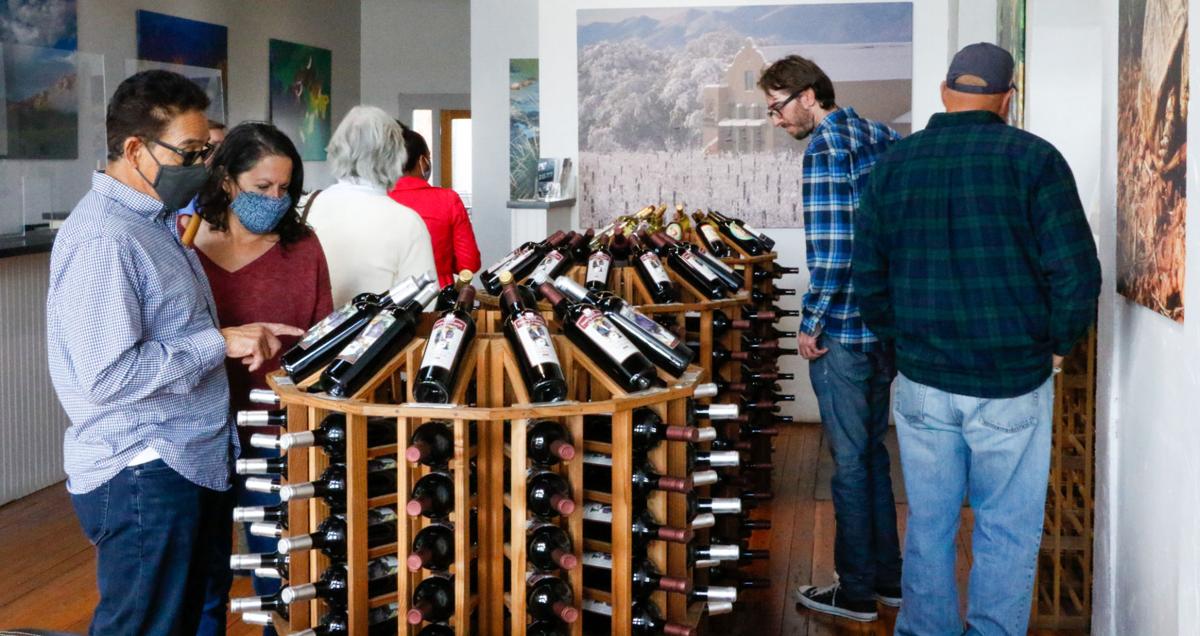 Editor's note: This story was originally published in January 2021.
For the most part, the COVID-19 pandemic has proved to be a bit of a boon for the Southern Arizona wine industry.
Even with a nearly three-month lockdown early last year and reopening protocols that reduced in-person capacity at tasting rooms and wineries, sales have far exceeded expectations and, in some cases, set records.
This follows the nationwide trend that showed retail wine sales, driven largely by wine clubs and online sales, overall grew by nearly 31%; online sales jumped a whopping 262% over 2019, according to Silicon Valley Bank's annual wine sales survey released in late November.
In a time where eating out at a nice restaurant with a good bottle of wine has been relegated to our long-gone memories, folks are turning to wine to remind them of what used to be and what will be again when we get on the other side of COVID-19.
"Wine is a social drink, and I think people, even if they are just husband and wife at home, can have a glass of wine, make their own dinner. It's a reminder of … hanging out with your friends and having a nice dinner at a great restaurant," said Rod Keeling of Keeling Schaefer Vineyards in Willcox, which has seen its wine club sales jump to record levels since the pandemic began last March. "I think wine is a reminder that you can have your own night out at home without going out."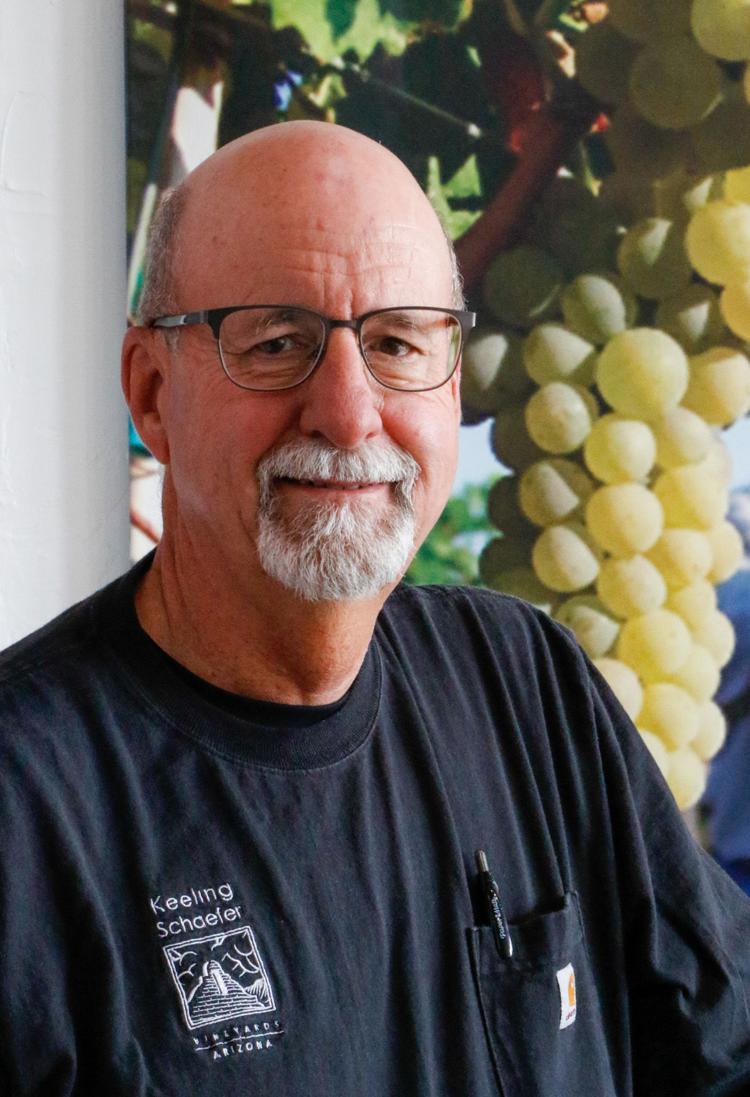 "It allows people to really appreciate those times when they were at that restaurant and enjoying that great bottle of wine," added George Bon, whose 3-month-old George Wine Shop in the Williams Center has exceeded even his most ambitious expectations.
Keeling said 2020 might turn out to be his biggest sales year since he opened the winery in 2003. Keeling, who has 21 of his 50 acres under vine and plans to expand his vineyard by another 40 acres that he bought from his neighbor, said he was initially worried when the state shut everything down last March. But his retail sales to Tucson-area grocery and wine stores, along with support from his 1,000-member wine club, picked up, and "we sold a ton of wine," he said.
"Our customers … just stepped up," he said.
It was a similar story for Bon's fledgling wine store, which he opened in October after the pandemic cost him his convention/group sales job at a Tucson resort.
"It was a really hard decision to come to grips with and say, 'Yes, let's do it,' especially as the local restaurants were suffering," Bon said.
Sales in his first few months "exceeded our initial ideas of our sales goals," which Bon partly attributes to the fact that in addition to in-store and curbside retail sales, he also delivers.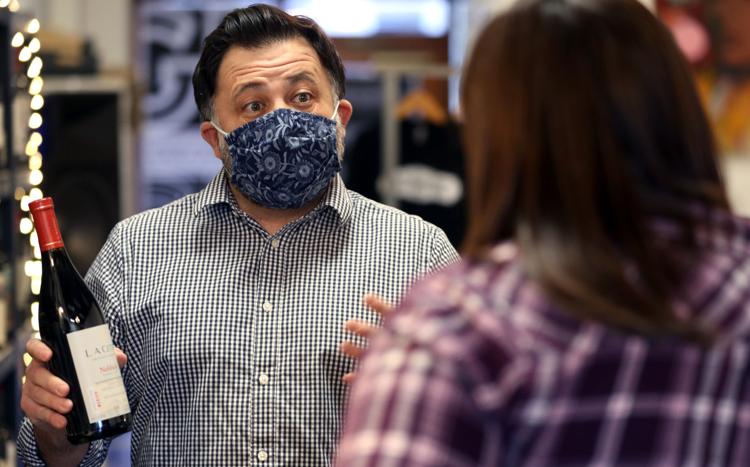 "Wine really brings people together, and right now when we can't physically be together, people are buying wine and staying home and thinking about the times they were able to get together," he said.
Some Southern Arizona wineries said sales are starting to rebound since they were allowed to reopen their tasting rooms a few months ago. Most of the wineries have limited tasting room hours, and all follow COVID-19 safety protocols that include social distancing, sanitation stations and reduced capacities. Some require advanced reservations, and masks are required or recommended in most.
Here are a few wineries offering tastings in Tucson, Willcox and Sonoita/Elgin.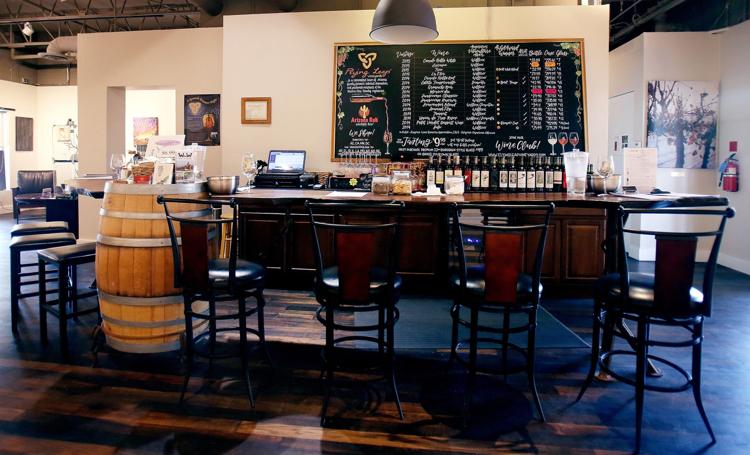 TUCSON
Sand-Reckoner
Hours: 2 to 6 p.m. Saturdays and Sundays by appointment
Wines: They have at least a dozen including their popular Grenache Rosé, Orange Roussanne, Vermintino and the "X" Tempranillo blend
Reservations: Required, by calling the tasting room or online at sand-reckoner.com
Flying Leap Vineyards Tucson Tasting Room & Fine Art Gallery
Hours: 2 to 6 p.m. Sundays, Wednesdays and Thursdays; 2 to 8 p.m. Fridays and Saturdays
Wines: Include the house white, the award-winning Trio white blend, Union Bordeaux and the 2020 Habanero
Reservations: Not required
Et cetera: Flying Leap's Elgin tasting room at 342 Elgin Road in Sonoita is open from 11 a.m. to 4 p.m. daily and until 6 p.m. Saturdays. The winery also operates a distillery; that tasting room is next door and is open from noon to 4 p.m. Fridays and Sundays; until 6 p.m. Saturdays; and by appointment Mondays through Thursdays by calling 1-888-431-5777.
WILLCOX
Keeling Schaefer Vineyards
Hours: 11 a.m. to 5 p.m. daily
Wines: Among the fan favorites is the trio of 2019 whites — the Best Friends Viognier, Puzzle Vine Picpoul Blanc and the Rock Creek Rosé — the Keeling Brothers Shiraz, Little Block Petite Sirah and the Three Sisters Syrah, which is available at Costco at the Tucson Marketplace on the south side and at the East Grant Road warehouse
Reservations: Required through opentable.com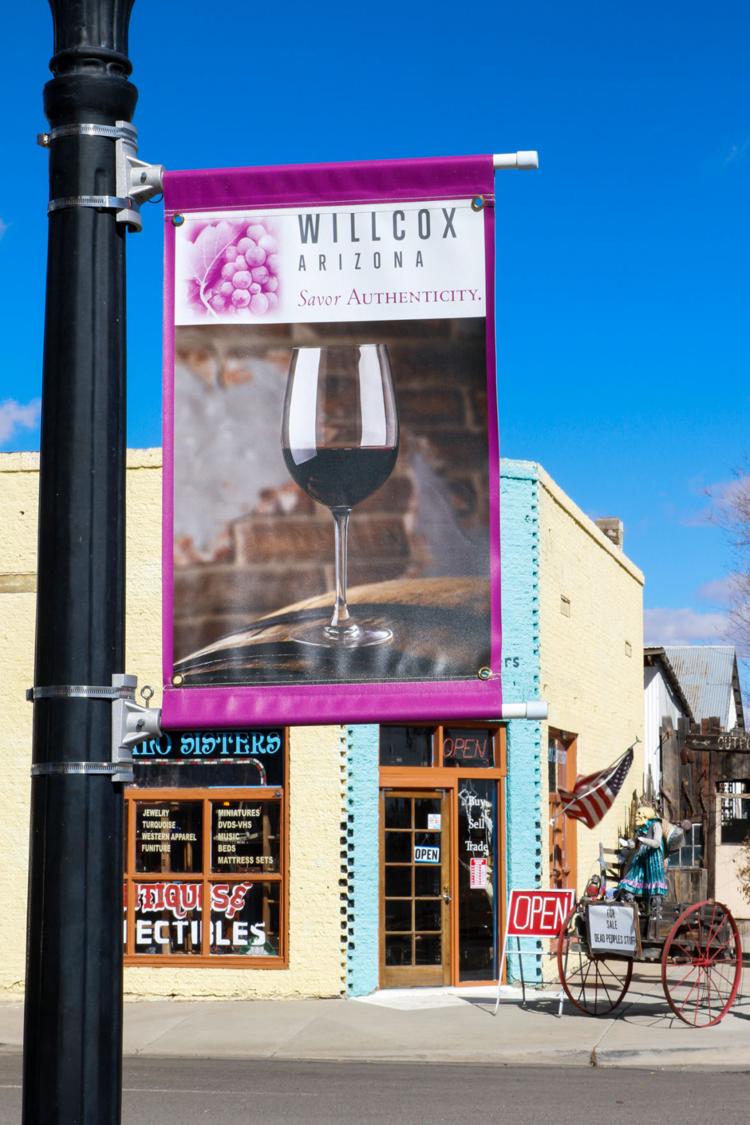 Barrelhead Farms Winery
Hours: Noon to 6 p.m. Saturdays and by appointment on Fridays and Sundays
Wines: The months-old winery owned by Kief Manning, who ran Kief-Joshua Vineyards in Elgin for nearly 20 years before selling it last September, has seven wines on hand including its fruity Wayward Wind White, Sunset Shimmer sweet riesling, Carnival syrah and the slightly smokey Gunsmoke
Reservations: Not required
Carlson Creek
Hours: 11 a.m. to 5 p.m. Thursdays through Sundays
Wines: Fan favorites include the Sangiovese, Addendum cabernet, rosé, and a new syrah and cabernet sauvignon. In addition to bottles, Carlson Creek also sells several vintages in half-bottles (two glasses).
Reservations: Required through opentable.com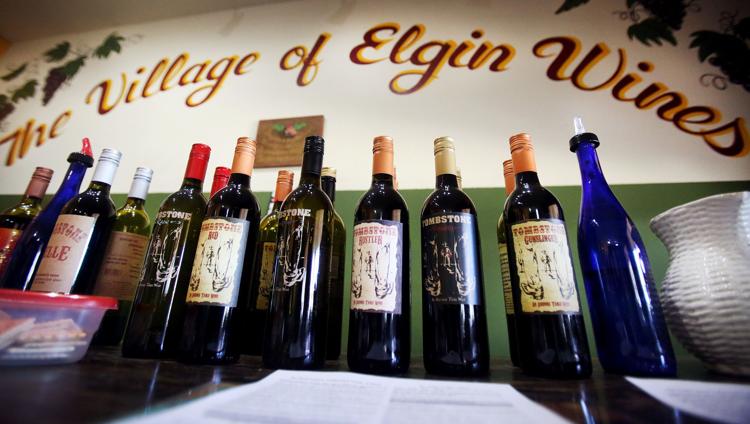 Willcox Wine Passport
Willcox Wine Country rolled out its new 2021 Willcox Wine Passport program, which offers digital passport holders discounts at festivals and other events, as well as discounts at Willcox-area hotels, restaurants and other attractions.
The rollout comes three months after Willcox Wine Country, which puts on the two annual Willcox Wine Festivals and promotes the historic town's wine industry, road-tested the passport program with a two-day digital poker run in October that attracted 300 participants who visited 10 Willcox tasting rooms as part of the event.
The passport program, a collaboration between Willcox Wine Country, the City of Willcox and the Cochise County Tourism and Economic Council, uses a digital app. Passports are $40 through willcoxwinecountry.org and are good for discounts on more than 120 events including the signature wine festivals held in the fall and spring. The 2021 spring event is scheduled for May 15-16 in downtown Willcox, 157 N. Railroad Ave.
ELGIN / SONOITA
Dos Cabezas WineWorks
Hours: 10:30 a.m. to 4:30 p.m. Thursdays through Sundays
Wines: The light and bright whites and rosés are fan favorites, and they also are pouring the newly released 2016 El Norte red, which they uncorked this month. The winery, which has been around since launching in Willcox's fertile Kansas Settlement in 1995 before relocating to Sonoita, was one of the first Southern Arizona wineries to can its wines for retail sale. Three whites, rosé and six reds.
Reservations: Not required
Et cetera: Owners Todd and Kelly Bostock launched a wood-fired pizza truck at the winery last year to comply with the state's requirement that bars and wineries could only open if they offered food. What started as a temporary fix has turned into a permanent and popular feature, Kelly Bostock said.
Village of Elgin Winery
Hours: 10 a.m. to 4 p.m. Sundays and Wednesdays through Fridays, until 5 p.m. Saturdays
Wines: Tombstone Red (the state's No. 1 selling wine) is a popular pour, as are the monkeys — Naughty, Playful, Cheeky and Sinful — and their collection of fruity blush wines — Bisbee Copper, Bella and Bella Rosa
Reservations: Not required
Arizona Hops and Vines
Hours: 11 a.m. to 4 p.m. Sundays through Thursdays, until 6 p.m. Fridays and Saturdays; live music on Saturdays
Wines: Sugar Daddy Riesling, the estate malvasia Yia Mas, Unconditional rosé, the red blend Hallowine, the Sonoita grenache and graciano Mr. Bill, La Petit Mort cabarnet dessert wine, Peacemaker red blend and the estate cab Sebastian. Pours are paired with chips, from cheese puffs to barbecue potato chips.
Reservations: Not required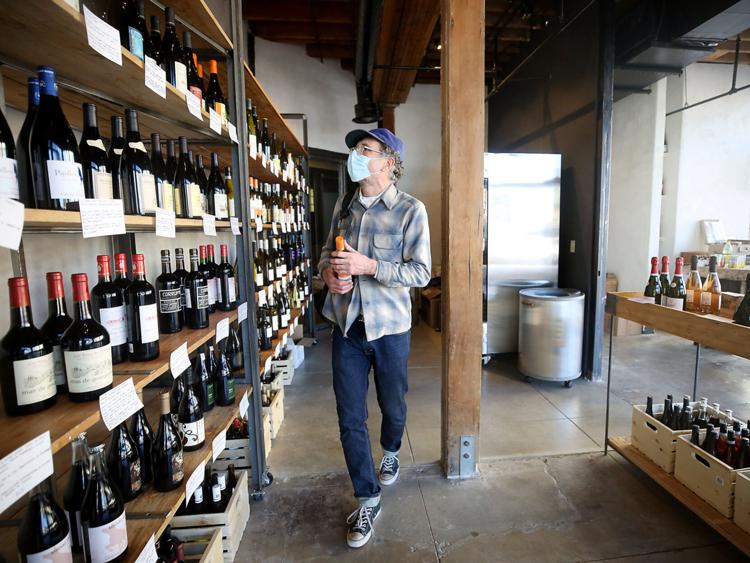 WINE STORES
Tucson recently gained a couple of wine stores.
In December, Bryan Eichhorst, the bartender at downtown's upscale Mexican restaurant Penca, 50 E. Broadway, opened Soif Wine Shop at 64 E. Broadway with Penca owner Patricia Schwabe. It's the pair's second downtown venture — they also are partners in the Owls Club cocktail bar at 236 S. Scott Ave.
"I have always kind of wanted to open a wine bar down here," Eichhorst said. "Then March and April happened and the wine bar was not in the cards so we transitioned into wine shop — everyone still needs wine" even with the bars closed.
In his big, bright airy space, Eichhorst sells wines crafted by winemakers who have as much respect for the land as they do for the winemaking process. Wine should come from the fruit and the natural processes rather than be pushed along by chemical or mechanical intervention, he said.
"We have everything from the $10 price point to the $100, $120," he said, adding that he carries wines from a couple of Southern Arizona wineries including Dos Cabezas, Rune and Sand-Reckoner. "We are mostly trying to find wines that fit into our ethos that wine should be made by people with low intervention."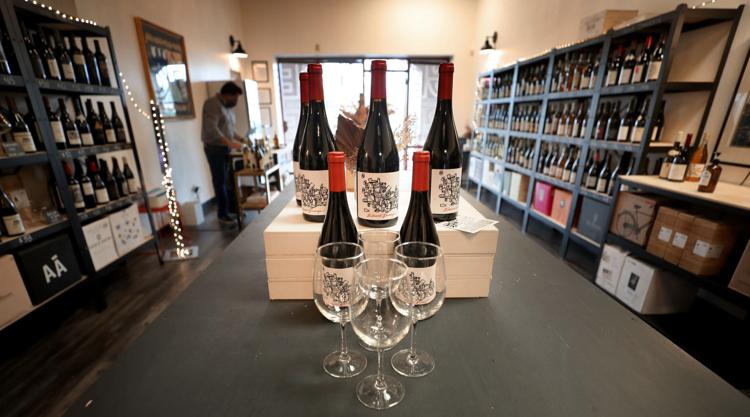 After being furloughed, then let go of his conference/group sales job at Omni Tucson National Resort because of COVID-19 last year, George Bon decided to make a career of his lifelong love of wine. Last October, he opened George Wine Shop at 5350 E. Broadway in the Williams Center shopping plaza.
Today his one-man shop carries just shy of 300 labels including a few from Southern Arizona wineries (Sand-Reckoner, Rune and Dos Cabezas) as well as Page Springs out of the Verde Valley. All of his wines have one thing in common: They are produced by small, mostly family-owned wineries including the Frias Family Vineyard in Napa Valley, run by a family that got its start picking grapes for other winemakers.
"I think people really gravitate toward wanting to support smaller wineries that they may or may not have heard of. And we want to tell the stories," said Bon, who admits that when he launched the wine shop last fall "we didn't know what we were getting into."
"It was like throwing darts. We jumped in at the right time, right before the holidays," he said.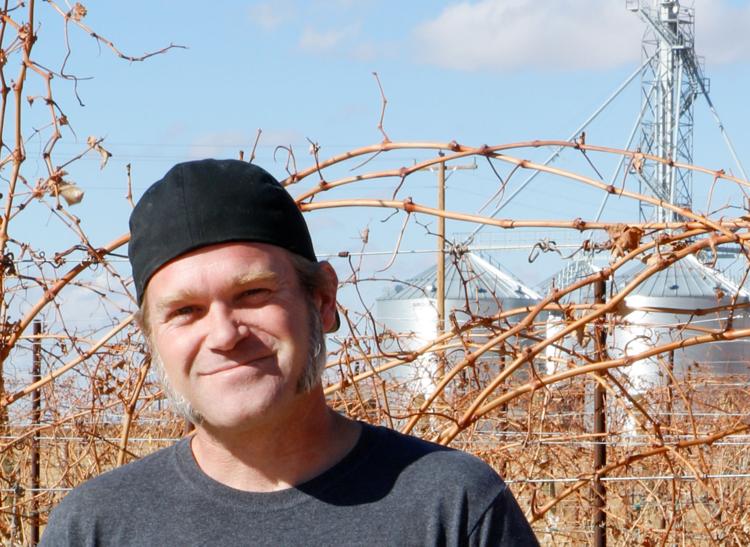 NEW WINERY, FAMILIAR FACE
2020 was a transformational year for winemaker Kief Manning.
In September, he sold Kief-Joshua Vineyards in Elgin, which he had built from scratch and opened in 2003. A month later, he launched a much smaller project, Barrelhead Farms Winery, in Willcox on a 40-acre vineyard that he bought in 2012.
Barrelhead has released a half-dozen vintages and will likely not expand much beyond that, the 37-year-old winemaker said. Manning said his goal is to operate Barrelhead as a boutique winery, scaling back production from the 10 or more vintages he produced at Kief-Joshua.
Everything about Barrelhead is smaller, from the size of the 800-square-foot tasting room/private residence — the Elgin winery facility was 9,800 square feet — to the vineyard — 8 acres under vine compared to 18 in Elgin.
Manning said that his decision to go smaller had a lot to do with a series of health issues he battled in late 2015 that started when a 600-pound barrel of wine stored on the third shelf of his cellar — about 12 feet off the ground — fell on his head. The accident led to six months of recovering during which doctors also had to remove part of his lung when they discovered cancer.
That cellar room incident also inspired the name of his new venture: Barrelhead is an homage to the barrel that landed on his head.