The month of July is historically dry for live music in Tucson. Not many national acts, even after being sidelined a year due to the COVID-19 pandemic, are booking Tucson shows during our blistering summertime heat.
But over the next week, as we bid July adieu, there's a veritable plethora of shows from which to choose. OK, plethora might be hyperbole; it's actually closer to a half dozen, from a neo-trad Texas country band playing a venue best known for hosting metal rock to a popular Tucson troubadour setting up in the small Hotel Congress Tap Room patio. 
We're hoping this is a glimmer of things to come as the weather cools and more venues, including the Rialto Theatre and Fox Tucson Theatre downtown, reopen in August. 
Until then, here's what's in store in the next week.
The Rock
Texas neo-trad country/Americana sextet Flatland Cavalry plays a mix of richly twangy and a tad bit twisted country that's straight out of a deep south Texas honky tonk. They spike it with a righteous dose of Americana rock to remind you that all good country music leads to crunchy guitars. Doors for the 21-and-older show open at 7 p.m. Thursday, July 29; $15.
• Lest you think the University of Arizona area venue is converting from rock club to honky tonk, The Rock has lined up four head-banging, hardcore metal bands — Tucson's own Sleeping With the Witch and Pretty Ugly, Scattered Gutz out of Mesa and Guardians from the Tohono O'odham Nation — to play a 21-and-older show Friday, July 30. $5 cover at the door.
Encore Tucson
Former Bad Wolves frontman Tommy Vext brings his "Don't Shed On Me" tour to Tucson on Thursday, July 29. It's the tatted-up heavy metal singer-songwriter's first solo outing since leaving Bad Wolves in January. Vext also was part of the thrash metal bands Snot, Divine Heresy and Westfield Massacre. His all-ages show Thursday, presented by Phenomenon Concerts, starts at 8 p.m., and tickets are $25 through ticketmaster.com.
Hotel Congress Tap Room Patio
Tucson's favorite Mexican troubadour Salvador Duran is serenading us on the tiny Tap Room Patio at Hotel Congress, the only space where you'll find live entertainment at the historic downtown hotel while they do some renovations and upgrades to the Club Congress Patio Stage. Duran has been a regular on Congress's outdoor patio, which will reopen in early August, since last November. He's even done a few performances in the hotel lobby. No matter the space, it's always great to see Duran, the multi-instrumentalist who often multitasks on guitar and harmonica, singing soulful Americana-Mexican folk tunes. The show is Thursday, July 29, at 7:30 p.m. Admission is free, and you have to be at least 21 to attend.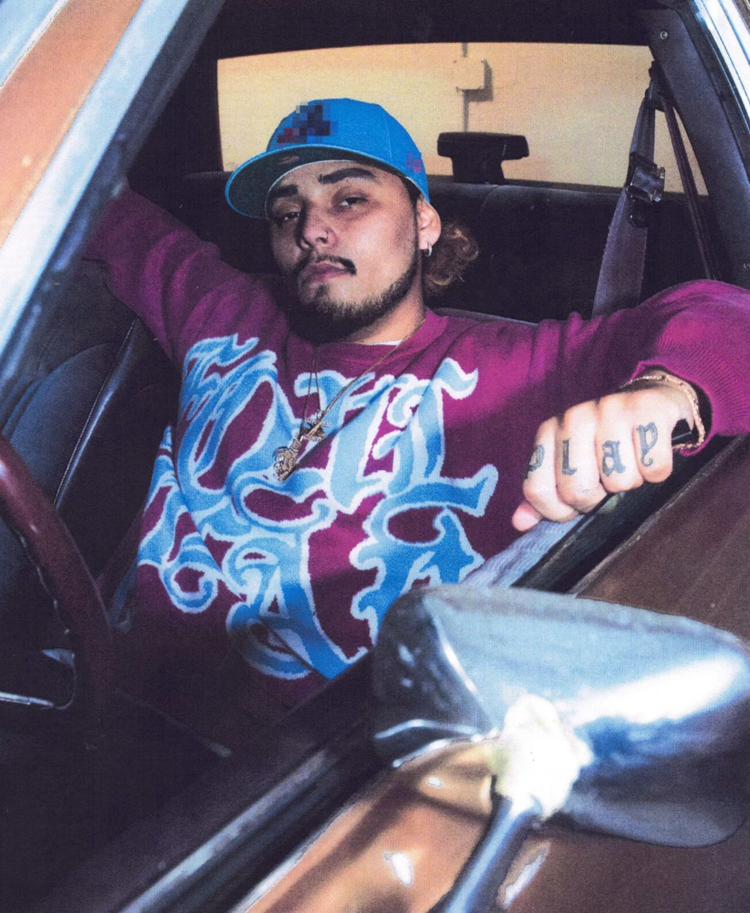 191 Toole
San Francisco rapper Ramirez gained a following after cutting two collaborative mixtapes with the New Orleans rap duo $uicideboy$ that launched the 23-year-old into the stratosphere of celebrity rapper. He's still climbing the ladder to ultimate rap stardom, which comes from playing shows big and small. His all-ages concert Tuesday, Aug. 3, at the Rialto Theatre's little sister venue 191 Toole fits that bill. Ramirez, whose hits include "Sarcophagus," "Don't Test Me" and "Lust & Sensations II," is set to go on stage at 8 p.m. $18 through ticketmaster.com The show is a coproduction of the Rialto and Phenomenon Concerts.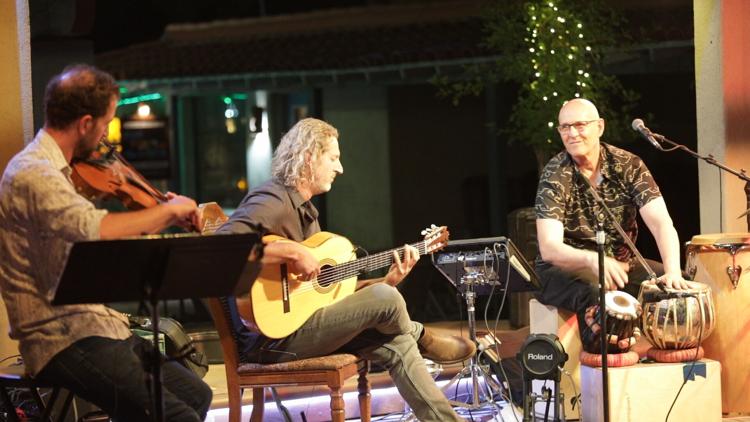 Monterey Court
It's hopping this weekend at the Miracle Mile restaurant/venue/shops/gallery hotspot, with nightly shows Thursday through Saturday. The fun kicks off Thursday, July 29, with the flamenco jazz quartet Andaluz — comprised of familiar names in Tucson music circles: Nick Coventry on violin, Evan Dain on bass, Pete Swan on percussion and Nathaniel Burnside on guitar. Burnside composes the ensemble's repertoire, inspired by flamenco music and rhythms including those found in Andalusia. Andaluz has been around since 2020, although many of its performances last year were canceled because of the COVID-19 pandemic. The ensemble has played a dozen shows this year including at Monterey Court. Tickets are $10, and the show starts at 6 p.m.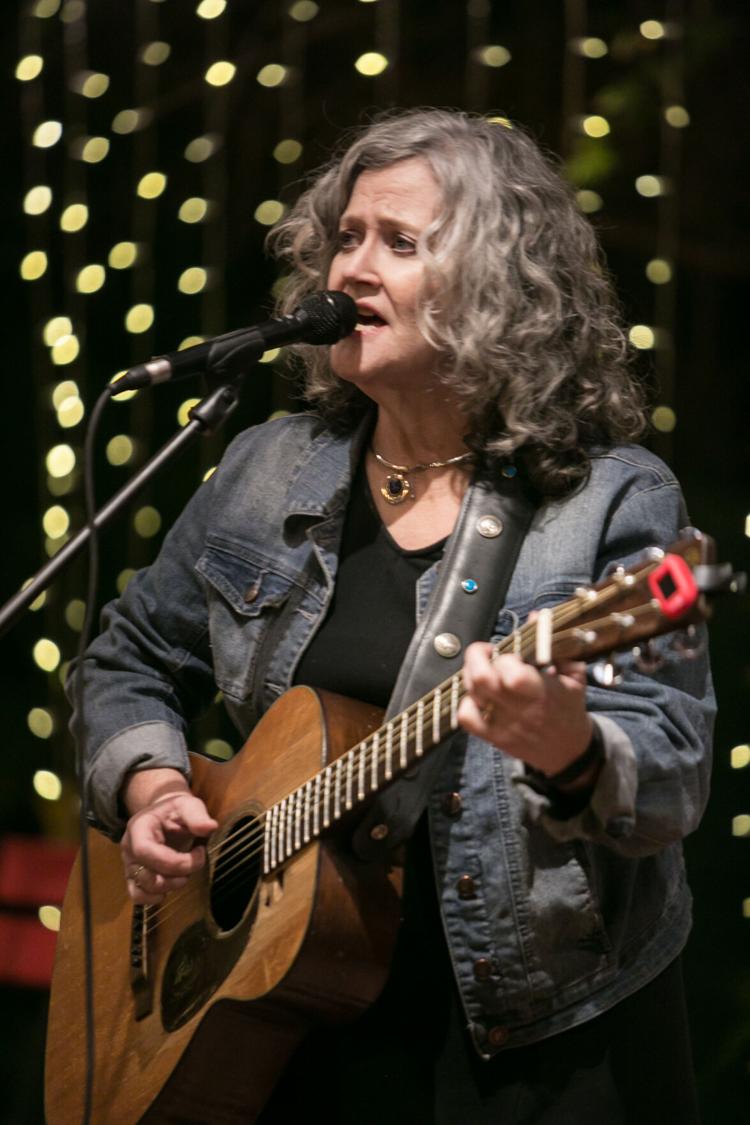 •  Singer-songwriter Nancy McCallion brings her Pandemic Band to the court stage on Friday, July 30,  with The Sky Island Ramblers — Lex Browning, Gary Mackender and Steve Grams — opening the show at 7 p.m. McCallion formed the Pandemic Band last year in response to COVID-19, and they have played a handful of shows including at the Club Congress Patio and Monterey Court. Tickets are $5.
• Tucson Grammy-nominated world musician AmoChip Dabney has a new project that is a little bit funk, some old-school reggae, mixed in with some rock, pop and R&B. The AmoSphere — Dabney on bass, Tom Fetter on keyboards, Adam Frank on drums, Clay Brown blowing sax and Bryan Dean on guitar — is a party waiting to happen, no matter the venue. Wear comfy shoes because when they take the stage at 7 p.m. Saturday, July 31, you will likely spend little time sitting. Tickets are $8.