Private donations will provide $1.25 million in financial relief to Tucson immigrant communities, many of whom have been excluded from federal aid during the pandemic.
Coordinated by Mayor Regina Romero and Ward 1 council member Lane Santa Cruz, the funds will provide aid to immigrant residents, regardless of their citizenship, in the cities of Tucson and South Tucson who have been negatively impacted by the pandemic, particularly those who were not eligible to receive CARES Act stimulus checks and other emergency benefits.
"It is unconscionable that many of our fellow Tucsonans do not have access to federal aid despite risking their lives serving as essential workers during this pandemic," Romero said. "No one should suffer hardship in the shadows and, unfortunately, that's the painful reality many immigrants are enduring. I am grateful to the Open Society Foundations and those who stepped up to provide financial aid to Tucsonans who do not have access to federal assistance."
Funds will be administered and distributed by the Sunnyside Unified School District Foundation. The nonprofit agreed to partner with the city on the Immigrant Relief Fund after noticing a need for support within its community of students and families.
The Open Society Foundations provide funds to groups working for justice, democratic governance and human rights, according to its website. It was founded by billionaire financier George Soros, a major political donor to Democratic candidates and liberal causes.
Details on how to receive aid will be released by the foundation Sept. 1. According to Santa Cruz, those who qualify for relief will likely receive $600 cash cards, which will provide assistance to nearly 2,100 people.
In early April, Santa Cruz said her office was approached by the Immigrant Empowerment Taskforce, which detailed the concerns of Tucson's immigrant families.
"We know that a lot of our immigrant community members are essential workers and have had to continue going to work during the pandemic, especially here in Tucson. They're the ones who are more susceptible to contracting COVID-19," she said. "But then you also have immigrants who serve as domestic workers or landscapers or child-care workers who are no longer able to work or have decreased hours because of the pandemic. These are the folks who are being hit hardest, and at the same time are not receiving any federal aid."
Santa Cruz said that providing cash assistance is a "fundamental building block" to ensuring the long-term support and stability of immigrant families who can use the aid to pay their rent and utility bills or buy food and other essentials.
"This seemed like an uphill battle, and I am grateful for the donations from OSF, our anonymous donor, and Sunnyside Foundation because in this moment of crisis they are helping us rise to the occasion," she said.
In addition to providing financial support for immigrant communities, the We Are One | Somos Uno Resiliency Fund has recently launched a variety of emergency aid programs to support Tucson workers and families, small businesses and nonprofits. Unlike the Immigrant Relief Fund, most of these programs are funded by federal CARES Act dollars.
---
Photos: City of Tucson provides free masks to residents throughout city
Mask Handout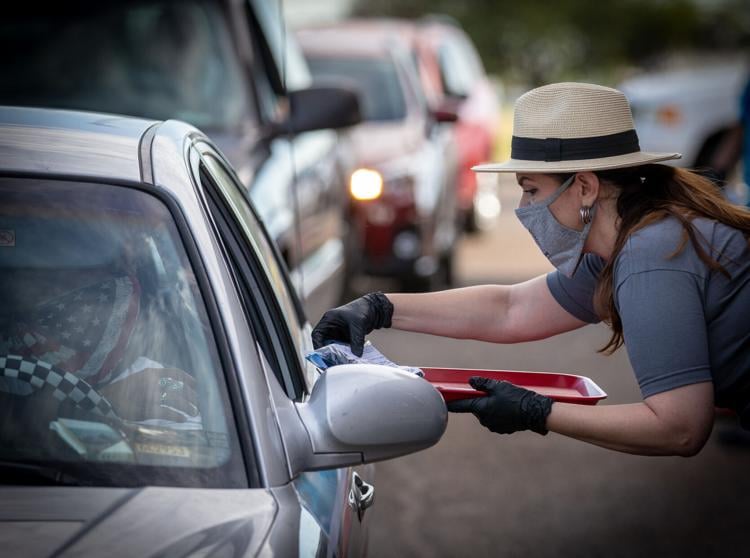 Mask Handout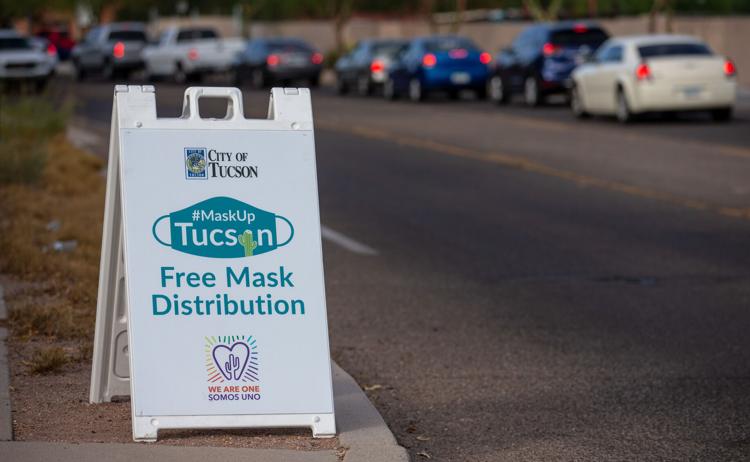 Mask Handout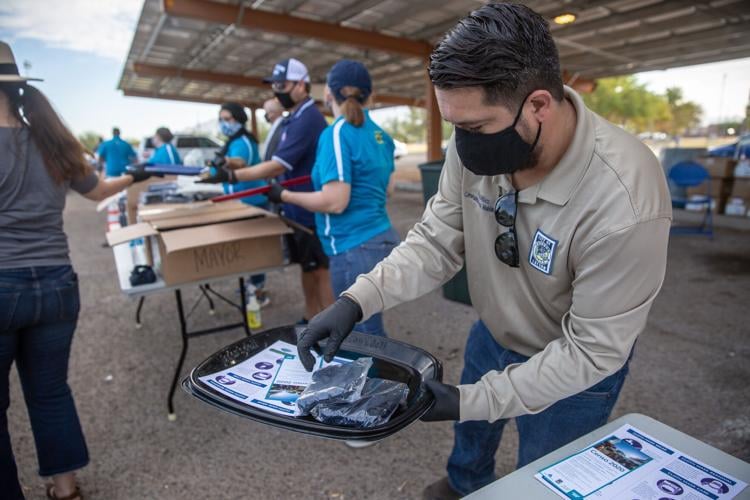 Mask Handout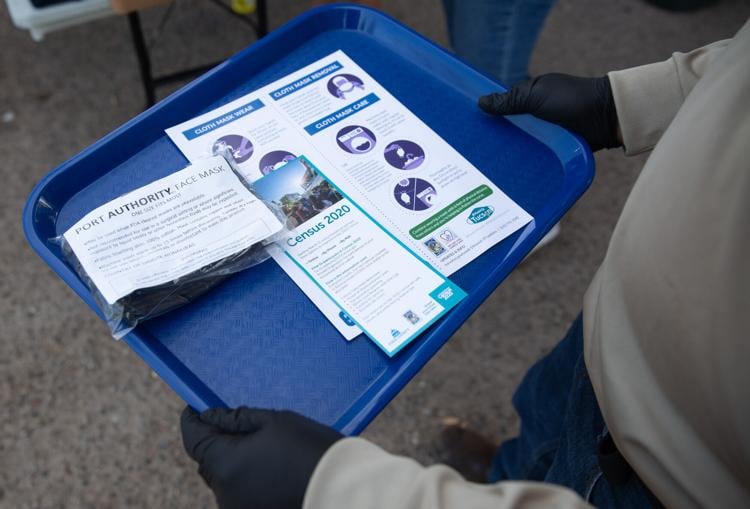 Mask Handout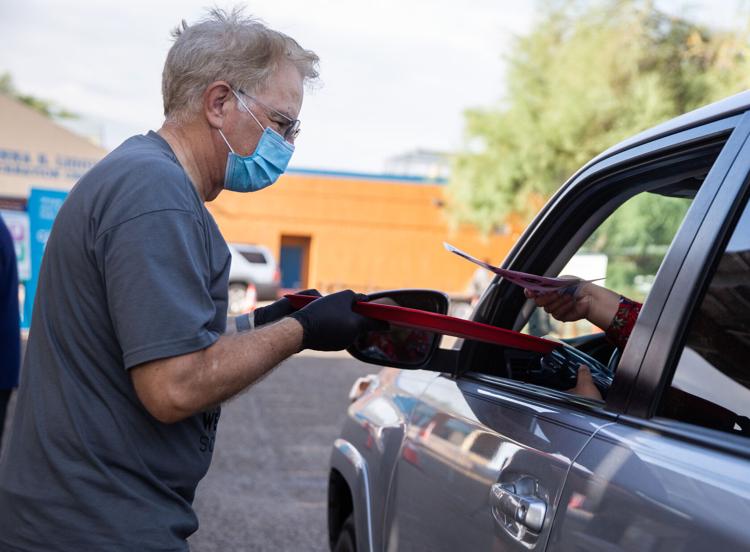 Mask Handout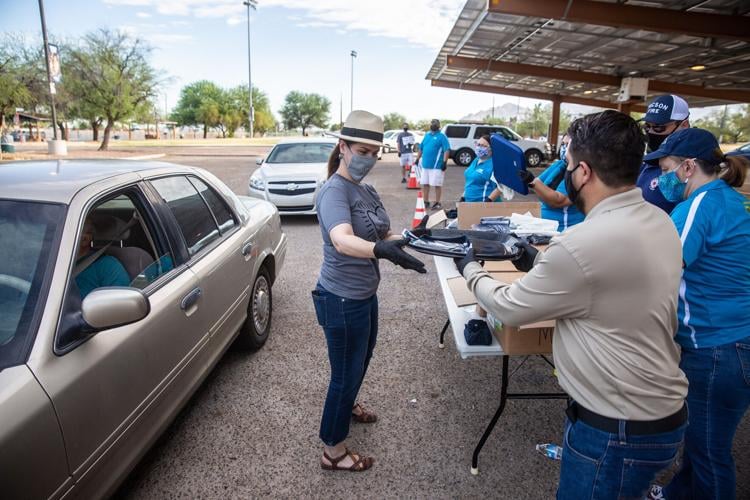 Mask Handout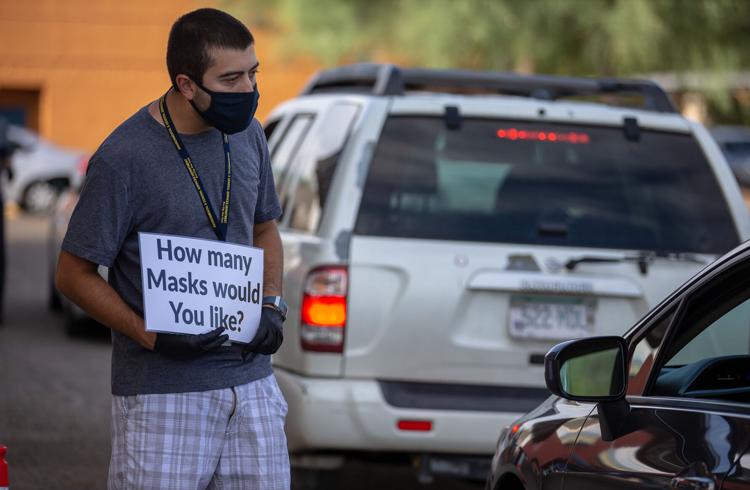 Mask Handout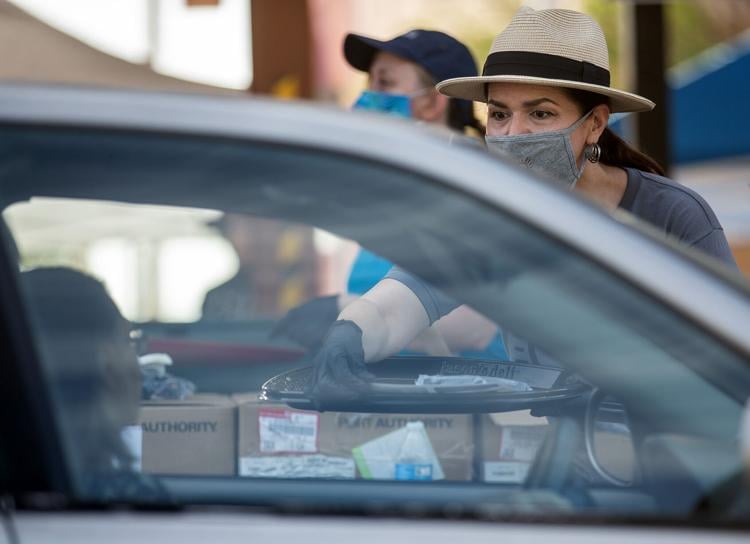 Mask Handout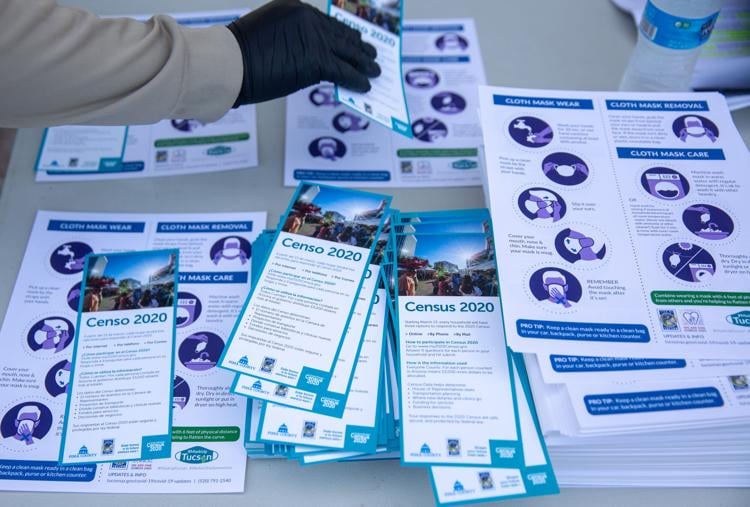 Mask Handout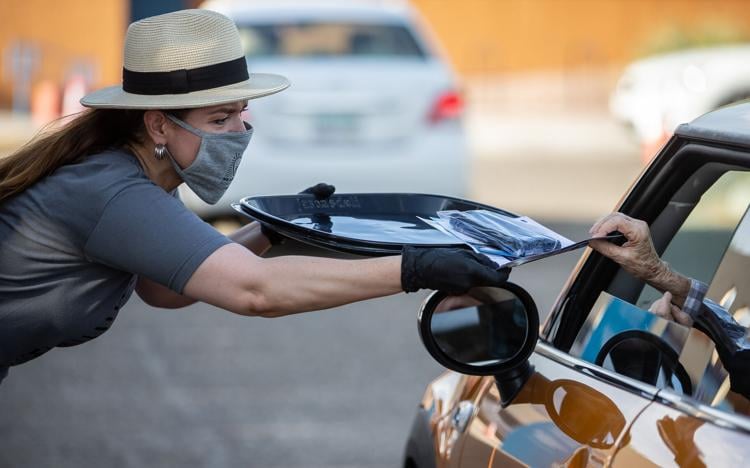 Mask Handout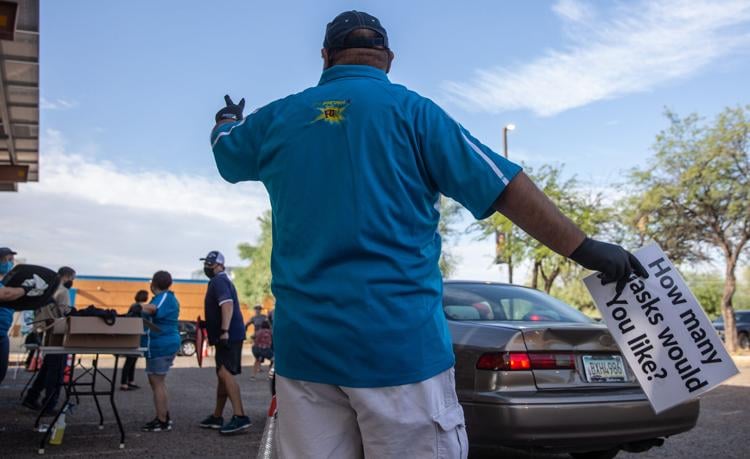 Tucson sees surge in vehicle, motorcycle fatalities despite virus-related decrease in traffic
Tucson's streets have been less busy but more deadly during the coronavirus pandemic, police data shows.
Fatal car and motorcycle crashes have more than tripled so far this year compared to last year despite less traffic on the roads, Tucson Police Department statistics show.
Eighteen drivers and passengers have died so far this year in vehicle crashes other than motorcycles, compared to five such deaths in the same period last year, the data show.
Motorcycle fatalities, which are recorded separately, also have spiked within city limits to 17 deaths this year compared to five this time last year.
Traffic deaths were down slightly last year in Tucson from the previous year.
Meanwhile, pedestrian deaths have declined to 13 so far this year compared to 17 last year. And one bicyclist has died, compared to zero at this point in 2019.
Wildfires such as the Bighorn Fire north of Tucson leave the ground charred and unable to absorb water, which can increase flood risks. "Even …
Nearly a dozen U.S.states have seen death rates rise in lighter traffic, according to the nonprofit National Safety Council, though the increase has not been statewide in Arizona.
The Tucson trend came as a surprise to police Capt. Diana Duffy, the department's traffic safety coordinator.
"I think we all expected accidents to decrease and deaths to decrease," Duffy said in an interview. "Instead collisions are down and fatalities are up."
It turns out that when streets are empty, some drivers tend to get lead feet.
"Excessive speed" was the top factor in most of the recent road deaths, Duffy said.
Impairment also was a factor in some cases, she said, and noted a national survey that found a 200% surge in alcohol sales this past spring.
TPD is aiming to curb the death toll by assigning motorcycle officers to patrol near crash-prone intersections, Duffy said.
It's hard to say how much lighter Tucson traffic has become, though it "absolutely" is occurring, said Blake Olofson, a traffic engineer at City Hall.
A precise count would be expensive and impractical because a full-scale count typically is done once a year, he said.
But some trends emerged in the limited research that exists, a joint study between the city and the University of Arizona that used location data from smart phones to assess Tucson's traffic capacity.
The research showed a noticeable decrease in traffic on Tucson streets when various stay-at-home orders were in place from around mid-March through mid-May.
The trend to higher traffic fatality rates does not extend to roads policed by the Pima County Sheriff's Department or by Arizona state troopers, those agencies said.
Fatal crashes on county roads stand at 18 so far this year, about the same as last year, officials said.
Meanwhile, the Arizona Department of Public Safety, which polices state highways, has seen a steep decline in fatalities. The death toll so far this year is 160 compared to 200 in 2019, officials said.
At least 11 states from coast to coast have seen spikes in traffic deaths, the National Safety Council said.
The council released a preliminary estimate last month based on April data from all 50 states showing a 36% spike in fatality rate per miles, as the number of miles driven dropped 40%.
In a statement on the safety council's website, the group's president and CEO urged drivers to be civic-minded in the era of COVID19.
"Right now, in the midst of a global pandemic, we should take it as our civic duty to drive safely," Lorraine M. Martin said.
"If we won't do it for ourselves we should do it for our first responders, our law enforcement and our health-care workers who are rightly focused on coronavirus patients and should not be overwhelmed by preventable car crashes."
Six sites throughout Tucson handed out masks to residents as a part of the citywide #MaskUpTucson campaign. Each site, located in a respective…