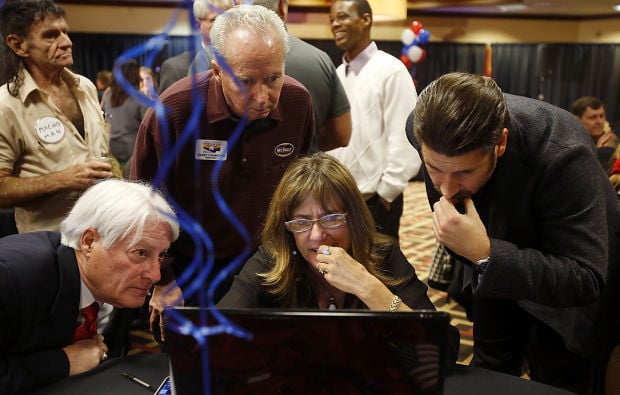 A Tucson political group is suing a Democratic activist who sued it earlier this month, saying the activist's lawsuit was malicious.
The Foundation for Responsible Accountable Government Inc. filed a lawsuit in Pima County Superior Court Tuesday to ask a judge to award damages, costs and attorney's fees from the lawsuit brought by Barbara Tellman.
Tellman's lawsuit claimed the group was violating state law because it is not registered with the Arizona Corporation Commission to do business in Arizona. In court testimony, the group said it isn't doing business.
A judge sided with the foundation on the original lawsuit, saying there were no grounds for the temporary restraining order Tellman wanted.
In the new lawsuit, the group cites a Star article, a Facebook post and a blog post to show Tellman and her attorney, Vince Rabago, used the lawsuit to further their "ulterior purpose" of outing the donors to the foundation.
The group has donated at least $50,200 to Revitalize Tucson, an independent expenditure committee that has spent $51,650 on billboards, robocalls and street signs targeting the incumbents in the Tucon City Council election.
The next round of campaign finance reports are due Friday, Oct. 30. Election day is Tuesday, Nov. 3.
Tellman's lawsuit was "a publicity stunt in her ongoing campaign as a self-declared 'social activist' protesting the First Amendment right of nonprofit corporations to make independent political expenditures," the foundation said in Tuesday's filing.
The foundation said that right was acknowledged by the U.S. Supreme Court in Citizens United ruled in 2010 and Tellman is opposed to so-called "dark money" groups that spend money to influence elections and whose donors do not have to be publicly named.
Republican activist Christine Bauserman, a board member of both the foundation and Revitalize Tucson, testified in court that "it's nobody's business" who donates.