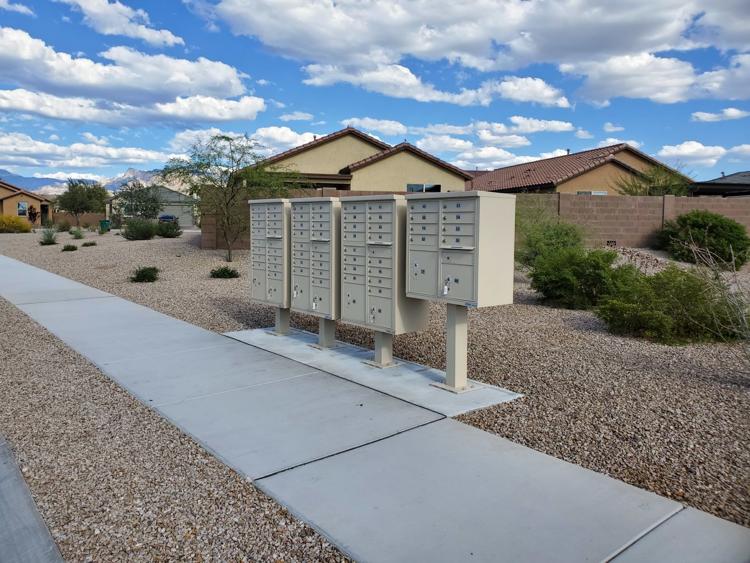 We're all stuck in our homes, places we might have considered sanctuaries until the day came when we were told not to leave.
It's reminded me of my great-grandmother's diaries. In 1921, her youngest son, my grandfather and the only one of her children still living at home, came down with scarlet fever at the age of 16.
An officer from the health department put a notice on the door of the house placing the family in quarantine for 30 days.
They were farmers, so there was no danger of starvation, but neighbors dropped off gifts and necessities at the end of the lane.
They were fortunate to have a phone and friends.
Family members and neighbors called to ask after Harry, my grandfather, and to hope out loud that his parents were still well.
In these days before antibiotics, Harry was in bed with a fever, but his friends still called.
Neighbors were much more invested in each other's well-being, partly out of necessity, but in spread-out farming communities, it was important to help each other.
We need to be neighbors again. These days, many of us don't know our neighbors even when the houses are just a few feet apart.
We can have groceries delivered and send one person out for those things that can't be delivered, but what about those who can't go out? What about the elderly and people who are ill, even if it's not with the coronavirus? There are some people who need help and have no family around to pick up the slack.
This is when we can show our better selves.
If you don't know your neighbors, now isn't the time to knock on the door and introduce yourself, but there are ways for neighbors to help each other.
Create a neighborhood Facebook group. Then post a flier on the mailbox kiosk if your neighborhood has one, or mail out postcards to the neighbors. This is easier if you have a homeowners association. You can have the management company help out with mailers, but really, anyone can drive around the neighborhood and get the addresses.
Then those who join the group can ask for help, offer help and share stories.
Of course some seniors may not be on social media. One neighbor can volunteer to be a go-between for those not on social media. When those cards are mailed to the neighbors, they can include the phone number of a neighbor who will post needs on social media.
That 80-something neighbor who lives alone and needs a few groceries can call the volunteer's number, the volunteer will post the need on Facebook, and a neighbor who is going to the grocery store anyway can pick up the needed items and leave them on the front porch, ring the doorbell and back away.
Payment can be worked out in the original phone call, or perhaps those neighbors who haven't lost jobs can contribute to a fund to help out the neighbors in difficulty.
It doesn't have to be Facebook; there are other social media platforms that can serve the same purpose, but more seniors are on Facebook than other platforms.
When this crisis is over, the neighborhood can have a block party to celebrate and put faces to the names they learned online. Then it will be a real neighborhood, where neighbors know each other, look out for each other and help each other.
Contact Johanna Eubank at
Get local news delivered to your inbox!
Subscribe to our Daily Headlines newsletter.