Cold cases: Unsolved murders in Southern Arizona
Here are some of the unsolved cold cases in and around the Tucson area.
Anyone with any information is asked to call 88-CRIME or submit anonymous tips online at www.88crime.org. 
Information from www.88crime.org, the City of Tucson and Arizona Daily Star archives. 
Lisa Atkins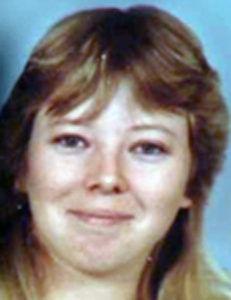 Store clerk Lisa LeAnne Atkins had just ended a telephone call with her mother when a hooded stranger walked into the Village Pet Mart, 3684 W. Orange Grove Road, on April 4, 1988.
Atkins was checking on her 13-month-old son, who her mother was babysitting.
The 22-year-old and a male clerk were standing at the checkout counter when the hooded man pulled out a gun and demanded money. The nervous male clerk fumbled with the keys to open the register and dropped them. When he bent down to retrieve the keys, the robber shot and killed Atkins.
The Pima County Sheriff's Department had a detailed enough description of the killer to release a sketch. He was a bearded man with sandy brown or dark blond hair, age 25 to 30, standing 5-foot-11 and weighing about 170 pounds. They think he was driving a green, older model pickup truck with wooden sides or a white camper shell.
Andres Ballesteros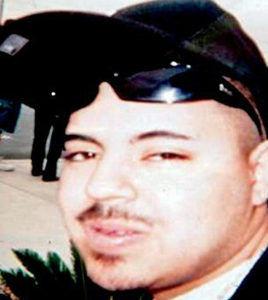 Andres Ballesteros was shot and killed on March 6, 2013 outside his home in the 400 block of W. Kentucky Street. 
Sephaul Booker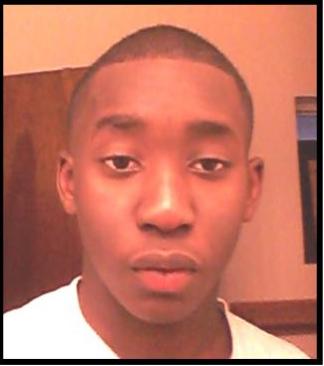 Sephaul Booker, 15, was found dead in a parking lot in the 3700 block of East Fourth Street, near North Alvernon Way in the spring of 2016. 
Police responded to a 911 call reporting a shooting. When officers arrived, they found the teen with obvious signs of trauma. 
Officers performed CPR on the boy until Tucson Fire Department paramedics arrived and took over treatment. The teen was pronounced dead at the scene. 
Arturo Castillo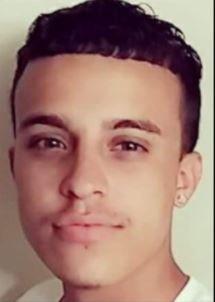 On December 20, 2017, Castillo was shot and killed at an apartment complex at 77 N. Camino Seco. A light colored car occupied by at least two people was seen fleeing the scene. 
After speaking to witnesses, detectives learned that the shooting was not random. The victim had an argument with a person or persons inside a vehicle in the parking lot, and then multiple shots were fired. The vehicle then left after the shooting, Tucson police said.
Isabel Celis
Six-year-old Isabel Celis went missing from her bedroom in her family's midtown home in 2012. It was during the night, while the family slept. No one heard sounds, not even from the family's dogs. Her father, Sergio, reported her missing on the morning of April 21, 2012. Her mother had already left for work.
Sergio said he and his sons searched the house before calling 911. In a 911 recording, Sergio tells a dispatcher that "my oldest son noticed that her window was wide open and the screen was laying in the backyard."
Her disappearance resulted in a missing child case that involved a massive search in Tucson by 250 law enforcement personnel, national media attention and public scrutiny of her parents. FBI experts and tracking dogs were called into the case. Detectives followed up on more than 2,200 leads in the case. 
Five years after her disappearance in 2017, her remains were found in rural Pima County. On Oct. 24, Pima Couty medical examiners officially ruled the girl's death a homicide. 
Victor Cibrian-Beltran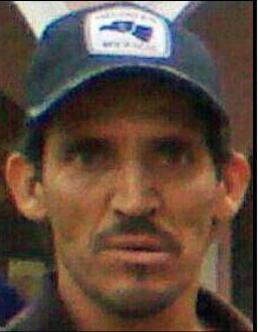 Victor Cibrian-Beltran was killed in May, 2016 on the southwest side of Tucson. 
Cibrian-Beltran was a caretaker for a property. He was on the property the evening of May 18 when witnesses said they heard arguing and gunshots. 
It also appeared the front gate of the property may have been run over by a vehicle. 
Lashad Amarr Cooper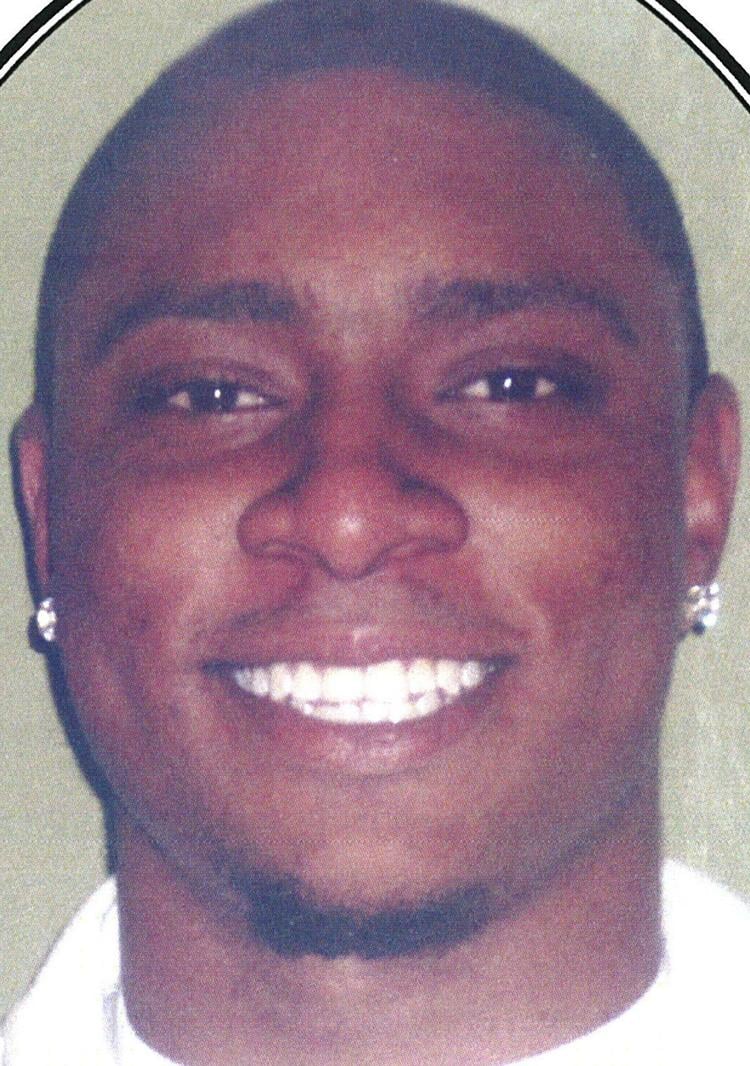 Lashad Amarr "Pope" Cooper, 22, was killed in Tucson on Sept. 24, 2008.  
Early in the evening, Cooper and his acquaintance met up with two other men in the parking lot of a store on the southwest side before they all headed to a vacant house in the 700 block of West Ohio Street. Not long after, Cooper's body was discovered in the backyard.
Tucson police investigators were looking for four people who they believed were involved in the slaying. Two men left the scene in a gold Ford Mustang - possibly a 2000 model - with stock wheels, window tint and a loud exhaust. Two other men left in a mid-1990s Honda Civic with dark window tint. Now police believe even more people were at the scene.
Zachary Corbut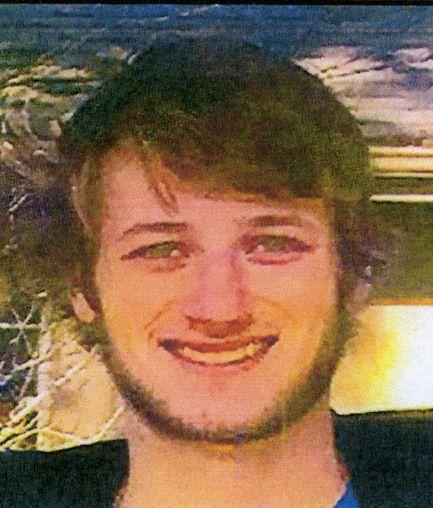 When Tucson police responded to reports of a shooting shortly after 6 p.m. on Oct. 13, 2015, they found 20-year-old Zachary Corbut dead inside a north-side home.
A resident of the home, in the 1400 block of East Grant Road, called 911 to report the shooting, which police believe to be a random act of violence.
Homicide detectives learned that several people were inside the house when multiple suspects entered through the rear, assaulted a man and shot Corbut, then fled.
No suspects were identified to the public.
Johnny Corrales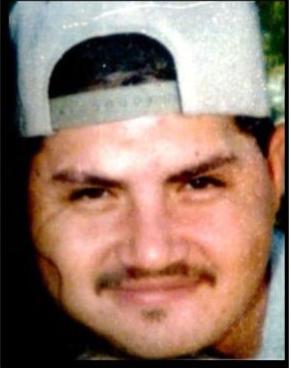 Johnny Corrales was shot and killed during an altercation with two people in a parking lot of an AMPM store on the corner of S. 12th Avenue and W. Irvington Road on March 1, 1998.
The suspects fled on foot and were not located. 
Brian Leigh Davis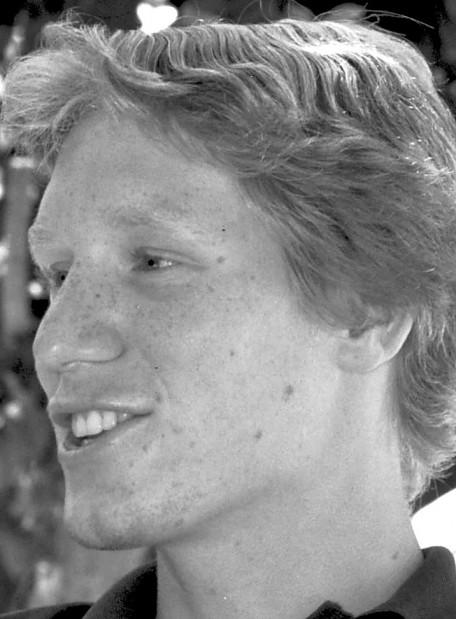 Brian Leigh Davis was out to have a good time when he arrived at a party Oct. 19, 1984.
The shindig, at an apartment complex in the 700 block of East First Street, had been going on for most of the day, and neighbors later reported revelers had become increasingly rowdy.
Around 8:30 p.m. Davis, 24, got into a fight inside the apartment with a party crasher, according to an Arizona Daily Star story. When the fight moved outside the apartment Davis was shot once in the head. He died at the hospital early the next morning.
The shooter, who was seen by as many as 25 witnesses, was described as a bearded man with wavy hair, clad in dark clothing, between 25 and 30 years old, standing 5-foot-8 to 5-foot-10 inches tall. He fled on bicycle.
Debra Donohue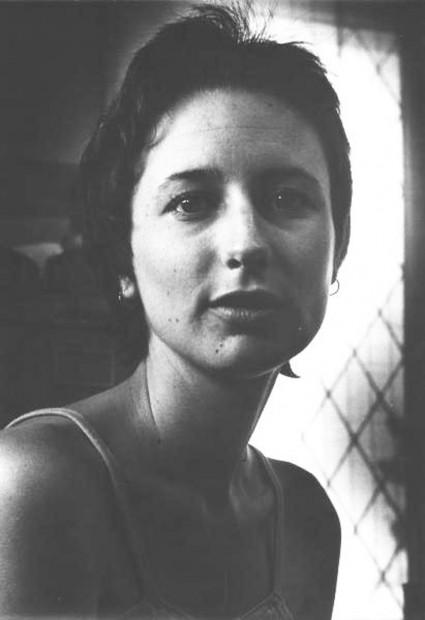 Donohue was a 31-year-old doctoral student at the University of Arizona who worked part time at the Tucson Museum of Art. On the evening of Aug. 15, 1985, a friend went to Donohue's condominium in the 2800 block of West Sheryl Drive to visit and found her dead. Investigators estimated she had been strangled between 11 the previous night and 4 a.m. Aug. 15.
Tucson police investigators had a suspect in the case, but the Pima County Attorney's Office declined to prosecute, citing insufficient evidence, according to a 1987 Arizona Daily Star article.
Norma Jay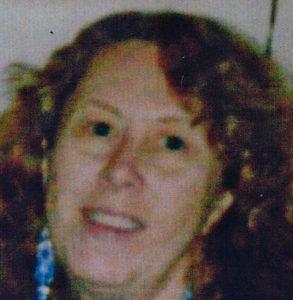 Norma Jean Jay, a 59-year-old substitute schoolteacher and beautician, lived in relative solitude at her home in the 11400 block of South Cherokee Lane, near South Sierrita Mountain Road in the Three Points area west of Tucson.
In July 2006, when she was the victim of what sheriff's officials called a "very violent" homicide. Early the morning of July 17, 2006, a neighbor called 911 to report Jay's manufactured home was on fire. When firefighters extinguished the blaze, they found Jay's nude body lying on her bed. She'd been stabbed repeatedly. The fire likely was set to cover up the homicide.
Juan Antonio Espinosa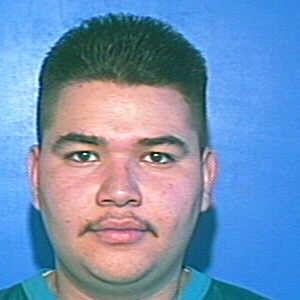 Juan Antonio Espinosa was just two hours shy of celebrating his 20th birthday when he was shot and killed in a parking lot.
The 19-year-old construction worker and his friend went cruising on June 23, 1996. Around 10 p.m., the friend pulled his 1986 Cadillac into the parking lot of a Checker Auto Parts store on South Sixth Avenue to make a U-turn so they could meet up with friends in the parking lot of another auto parts store. Both lots were popular hangouts for cruisers.
A group of people in the Checker lot approached the Cadillac and yelled at the two men. Shots were fired, and Espinosa, a front-seat passenger, was struck in the torso by at least one of nine bullets that ripped into the car. Neither Espinosa nor his friend was involved in a gang, investigators said.
His friend drove Espinosa to what was then called Kino Community Hospital, where the victim was pronounced dead.
Marcos Luis Felix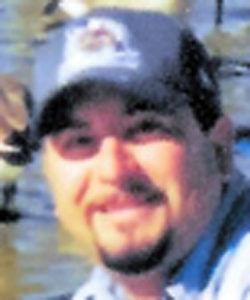 Marcos Luis Felix was found at the Lazy V Saloon, 2812 W. Alvaro Road, on Oct. 19, 2011. A witness said the victim had been in a physical altercation prior to his death. 
Tracy Feltes
Tracy Beth Feltes disappeared in September 2007.
She last had been seen walking away from her northwest-side home in the 8000 block of North Hobby Horse Court, near North Oldfather and West Magee roads, after an argument with her boyfriend.
Three weeks after Feltes was reported missing, her body was discovered in the desert near the 5000 block of Tangerine, near North Camino de Oeste.
Her death was listed as a homicide, but the manner of death is undetermined, Kesterson said.
DeAntae Lee Fuller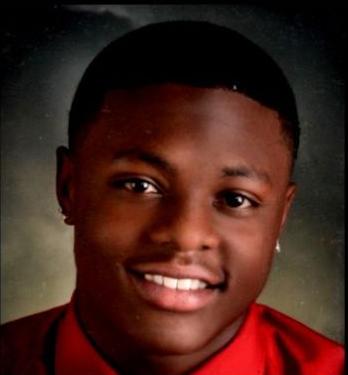 DeAntae Lee Fuller, 20, was found early in the morning on Sunday, March 27, 2016, wounded by gunshots in the parking lot of an apartment complex in the 700 block of South Tucson Boulevard.
Officers who first arrived at the complex rendered first aid, as did firefighters, but Fuller died at the scene
Antonio Flores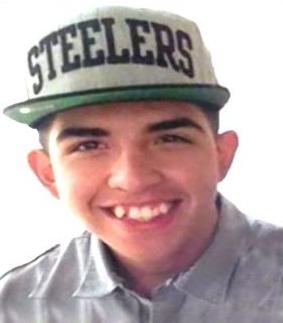 Antonio Flores, 17, was shot and killed in the fall of 2013. 
The incident happened at a Circle K at South Campbell Avenue and East Drexel Road. Flores and five others were in a Chevrolet Silverado parked at the store when a dark-colored vehicle approached. 
One of the occupants of the vehicle fired an unknown projectile, possibly from a BB or pellet gun, at the Silverado, said Hawke in a news release.
Police believe he was killed by someone in a "greenish-colored sport utility vehicle, van or crossover-type vehicle." 
Gale Green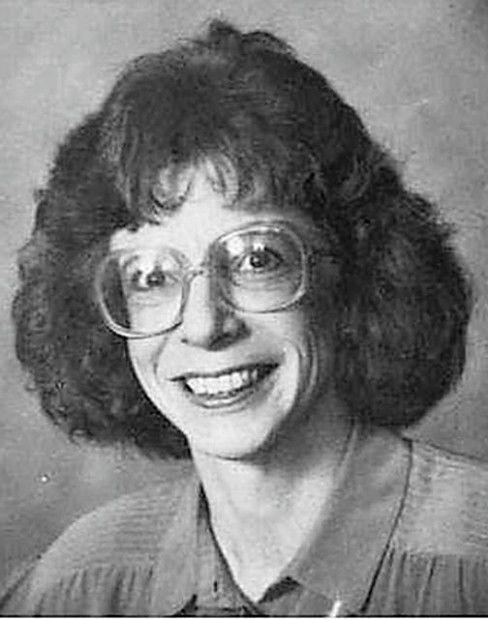 Gale Green's battered body was found on the floor of the lingerie shop she had just opened about a year earlier.
Green, 40, was supposed to close her shop — Satisfactions — for the day at 6 p.m. on Oct. 9, 1987, to attend a private lingerie show at 7 p.m., but she never made it, according to Arizona Daily Star archives.
Her brother, David Green, got a call around 1:30 a.m. on Oct. 10 from Green's husband. He was having car trouble and was concerned because his wife hadn't returned home.
Green's brother went to the store, at 2029 N. Country Club Road, where he found the door unlocked and the lights on.
Inside he discovered what he called a "really gruesome scene."
Tucson police determined that between 6 and 7 p.m., Green was ironing lingerie for the party when she was attacked, her brother said.
There was a struggle, and the attacker beat her to death with the iron, David Green said.
Gale Green fought back and managed to nick the man with the iron, cutting him, before she died.
Jacob Luna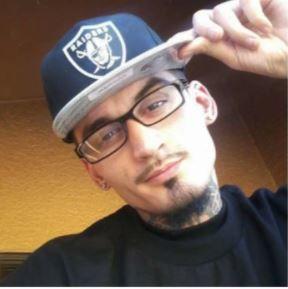 The 23-year-old Jacob Luna was found shot to death in a car in central Tucson at 12:25 a.m. on December 12, 2017. 
He was found shot next to a parked car in the 700 block of East Pastime Road, near North First Avenue and East Prince Road. He was pronounced deceased at the scene.
Verna McDougal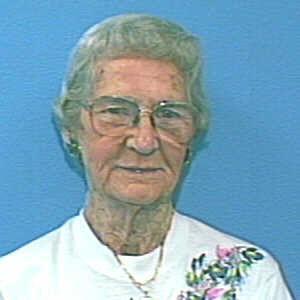 On May 23, 2004, Verna McDougal was in the parking lot of a business on the south-east corner of Broadway and Camino Seco when she was knocked to the ground during a purse snatching.  The victim sustained injuries from the assault that resulted in her death on June 3, 2004.  The suspect, who was described as a Caucasian male, ran into the neighborhood south of the shopping center.
Edward A. McGuire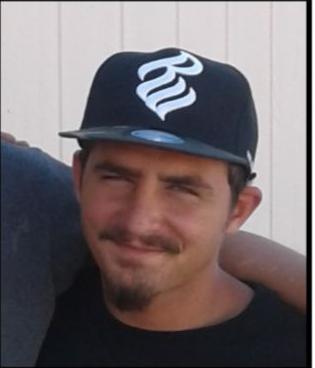 Edward A. McGuire, 22, was fatally shot in central Tucson on Feb. 12, 2017. 
McGuire was shot when the occupants of two vehicles fired at each other in the parking lot. Hewas a passenger in one of the vehicles. Police do not know whether McGuire knew the occupants of the other vehicle. 
The other vehicle or vehicles fled the scene before police arrived. 
A citizen performed CPR, followed by assistance from police and the Tucson Fire Department, but McGuire was pronounced dead at the scene of the shooting. 
Michael Molina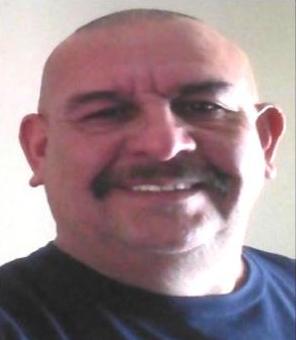 Michael Molina Sr., 54, from Bisbee was killed after investigators say he appeared to have interrupted a burglary at his home in March, 2015.
The shooting occurred in the 200 block of A street in Bisbee. 
Analissa Monares-Leon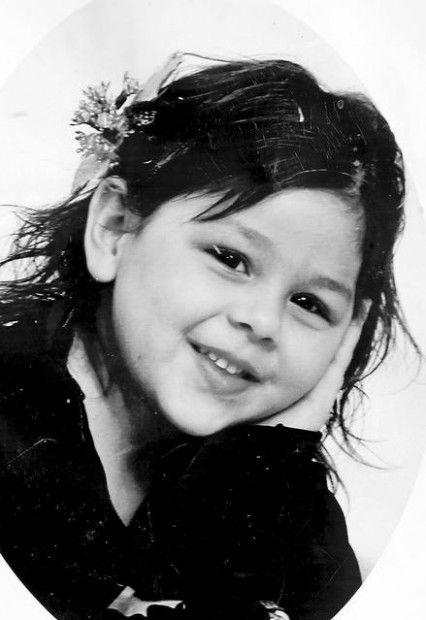 Analissa Monares-Leon, 6, was killed after a bullet blasted a hole through the front door of her Southwest Side home and struck her as she lay sleeping on a couch in October, 2007. 
She was shot just before 5 a.m. as she slept near the front of her home in the 2200 block of West Dakota Street, near South Mission and West Irvington roads. 
Two men, both under 25 and one wearing a baseball-type cap, were seen around the home near South Mission and West Irvington roads just after the shooting.
Eloy Lopez Moore
Eloy Lopez Moore, 22, was found shot to death in late March, 2016, near a shopping center at North Oracle and West Roger roads.
Moore's body was found near a parking lot. He was declared dead at the scene by officers who answered a 911 call about an unresponsive man, police said.
Charles Morgan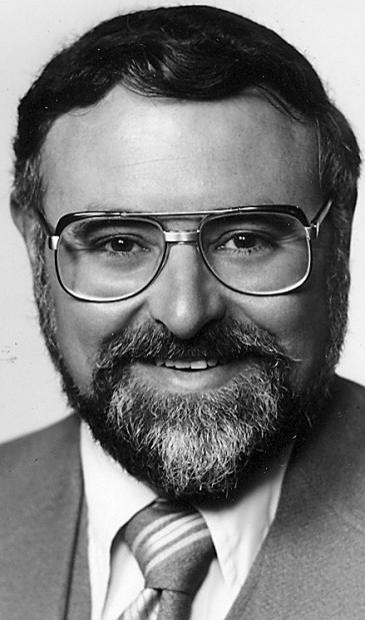 Tucson escrow agent Charles C. Morgan's body was found lying near his new Mercury Cougar 40 miles west of Tucson 11 days after he disappeared in 1977. Morgan, 39 was wearing a bulletproof vest, a belt buckle that concealed a knife and a holster when he was shot in the back of the head with his own .357-caliber Magnum revolver. No fingerprints were found on the gun next to him.
In his car, Pima County sheriff's investigators found a cache of ammunition, several weapons, CB radios and one of Morgan's teeth wrapped in a handkerchief. The car was modified so it could be unlocked from the fender. A $2 bill with several Spanish surnames and a map of the area written on it was found pinned to his underwear.
In newspaper articles at the time, Morgan was said to have done escrow work for members of organized-crime families.
He had recently testified in a secret state investigation on illegal activity on both sides of the Arizona-Mexico border and told people he was working undercover with the Treasury Department.
Jesse Morgan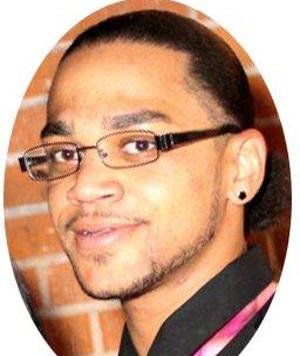 The body of 25-year-old Jesse Morgan II was discovered around 4 a.m. April 3, 2011, by a man riding his bike past Vista del Pueblo Park.
The Tucson Police Department's gang unit responded to the park, in the area of West Starr Pass and South La Cholla boulevards.
Morgan had gang ties at one time in his life, but it was unknown at the time of his death if the affiliation was recent.
He was found with what police called "obvious signs of trauma."
Edward Murphy
Edward Murphy, 29, was found lying in the roadway at the intersection of East 32nd Street in October 2014. 
Witnesses said Murphy had been shot multiple times by a man who drove off in a sedan, but they could not provide police with a description of the car.
Gail Parker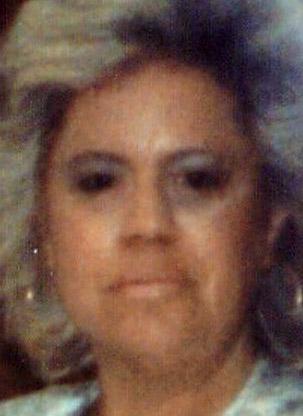 Gail Parker, a 51-year-old magazine writer, had been taking medication for manic depression, but stopped when it caused weight gain. As a result, her behavior spiraled out of control. In early March 1993, her husband called an ambulance to take Gail to Kino Community Hospital on East Ajo Way, where her psychiatrist had promised to meet her. However, the doctor never came and the hospital staffers would not admit her. Instead, they let her walk out the door, said her daughter. The family later received a settlement as the result of a negligence lawsuit.
On March 6, about 15 hours after Parker left the hospital, her body was found by three young bicyclists in the desert near East Broadway and South Houghton Road, 11 miles from the hospital. She had been struck on the head with a blunt object. Her purse and jewelry was missing. She was last seen alive about 1:30 a.m. at a convenience store on East Golf Links and South Harrison roads. Later that same day, her Mobil credit card was used at a Phoenix gas station. A month later, a fisherman pulled Parker's purse from a lake near Kanab, Utah, just north of the Arizona border on U.S. 89.
Elizabeth Quinn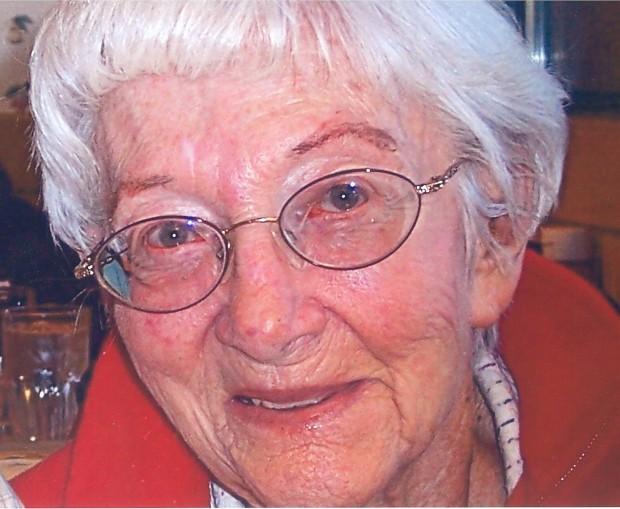 Elizabeth "Betty" Quinn, 84, was beaten to death in the midtown home she'd occupied for nearly 60 years.
Quinn had raised her three children in the home, in the 4200 block of East Kilmer Street, and felt safe there. She was a cautious woman who wouldn't open the door to strangers. 
Quinn's daughter in California became alarmed when she couldn't reach her mother by phone on Feb. 4, 2007. The next day, when police arrived at the home to do a welfare check, they found Quinn's body.
Missing were Quinn's purse and possibly some pain medication.
Anthony Quintela
Anthony Quintela, 61, was shot to death on Jan. 6 at Raspados Funland, 702 W. Irvington Road after an armed man robbed the cashier and was leaving the business around 8:30 p.m., police said. 
Quintela's son, who was also armed, confronted the robber when he left the business and multiple shots were exchanged between the two. The son was not injured during the shooting, police said.
Quintela was taken to Banner-University Medical Center where he died shortly after his arrival.
The robber fled east on Irvington Road and has not been located. It is uncertain if he was wounded, police said.
"This man was my world,' Quintela said of his father. "This is a kind of pain I wouldn't wish on anybody."
Kyle Riley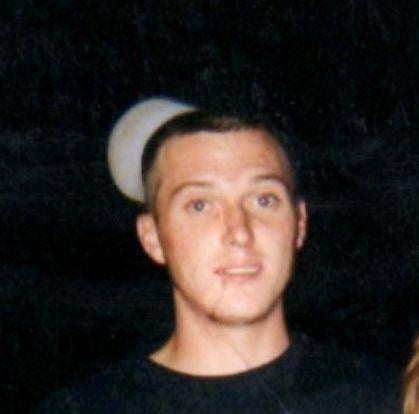 Kyle Riley was shot in the chest and killed in a house in the 4800 block of South Lantana Place, near South Kolb and East Irvington roads.
Tucson police went to the house after a 911 call reporting a shooting on the morning of Jan. 30, 2013.
When officers arrived, they were let in by the homeowner, and Kyle Riley was found dead in a bedroom, authorities said at the time of the slaying.
Detectives have exhausted leads in the case and believe there are people who have information about the case, said Sgt. Kimberly Bay, a Tucson Police Department spokeswoman.
Thomas Stephenson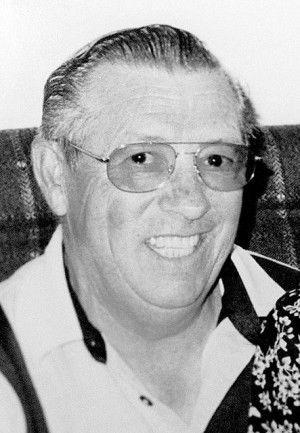 Thomas Stephenson played a Sunday morning round of golf with friends, went home and disappeared.
His body was found a week later stuffed in the hatchback of his 1985 dark brown Nissan 300 ZX.
Stephenson, a 58-year-old retired Air Force vet, played golf at a course on the Davis-Monthan base Aug. 16, 1998, while his wife was out of town. Colleagues and relatives knew something was wrong when he didn't show up for work the next morning.
During a search of the home after Stephenson disappeared, investigators found his golf clothes and the remnants of his snack, Austin said. In the bedroom, the mattress was askew and the comforter was missing. His car was gone, but his glasses were left behind. Without his glasses he couldn't see well enough to drive, his sister said.
The day after Stephenson disappeared, someone using his name and credit card called a dealership at the Tucson Auto Mall saying his car broke down on the street and he needed a tow to the Auto Mall.
No one inspected the car, and Stephenson's body lay strapped down in the hatchback wrapped in the comforter and covered with a sun shade until his remains were discovered Aug. 22, a week after he went missing. He had died of asphyxiation.
The night Stephenson disappeared, someone in a heavy disguise tried to use his bank card to withdraw money from an ATM in Tucson. The next morning, someone tried again at an ATM in Phoenix. In the days after he went missing, Stephenson's wife received a call from a person demanding $20,000 and Stephenson's glasses. But the caller didn't say where to take the money or what would happen if she failed to pay.
Tomas Tovar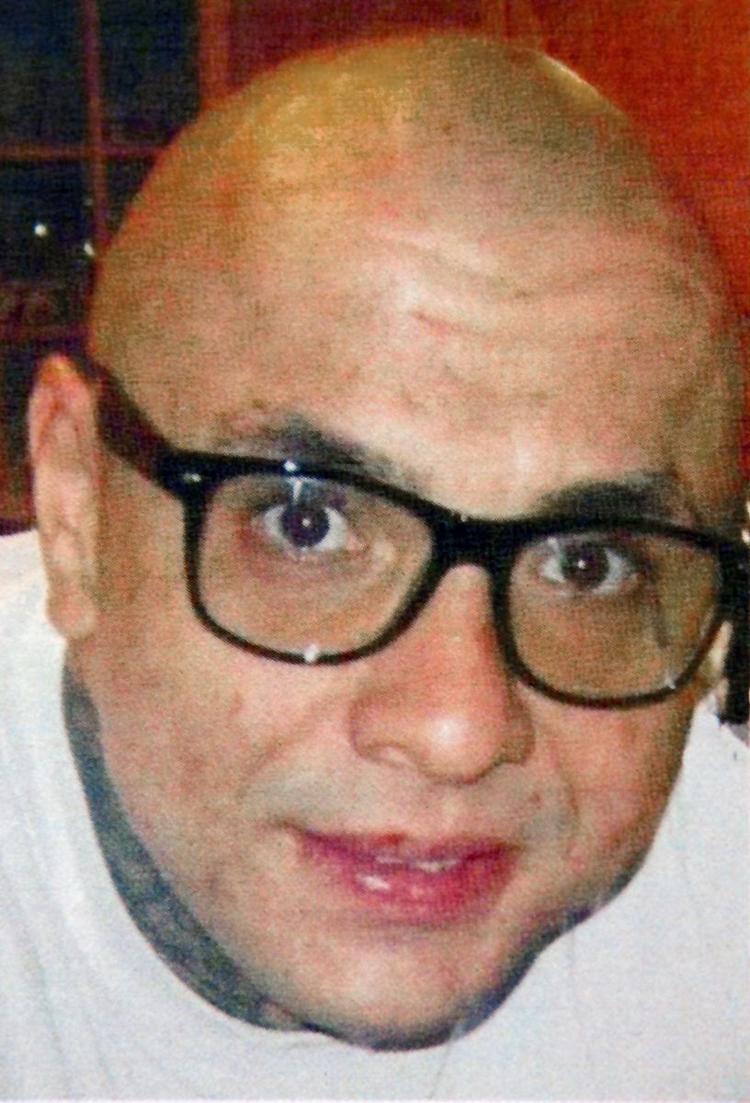 Tomas Tovar, 36, was shot outside Food City, 2000 E. Irvington Road, shortly before 10 p.m. April 26, 2014.
Tovar was taken to the hospital, where he was pronounced dead.
At the time of the shooting, police said, many people were in the store's parking lot.
At the time detectives were searching for a gray or silver Dodge Magnum that was seen leaving the area shortly after the shooting.
Ray Tyson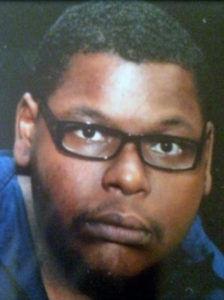 Ray Tyson, 23, was found dead in an apartment at 7700 E. Speedway Blv. on April 23, 2012. 
Tyson had not been heard from since April 14, 2012. He had suffered from several gunshots and officials ruled his death a homicide. 
Ricardo Varela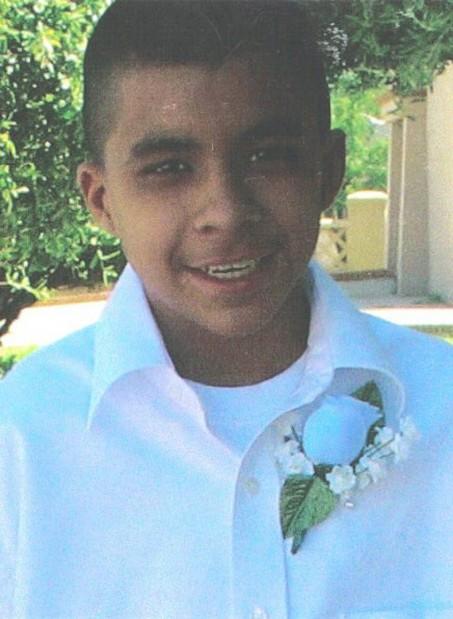 Ricardo Varela, 15, was felled outside his grandmother's house on Feb. 4, 2008, in the 800 block of Calle Matus, near West Grant Road and North 15th Avenue.
The case has frustrated police, who have said the teen, a student at Canyon Rose Academy high school, did not seem to be a target in the shooting.
Osvaldo Raul Vargas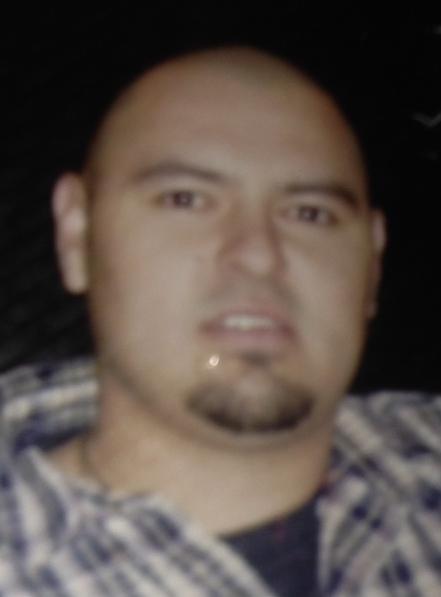 Osvaldo Raul Vargas, 35, and two of his neighbors were standing outside Vargas' home in the 400 block of West 19th Street near South Osborne Avenue, when a red or maroon SUV pulled up and someone inside fired at the home.
Vargas was a delivery driver for a mattress company and arrived home from work at about 9 p.m. the evening he was shot. 
Vargas went outdoors because a neighbor repeatedly telephoned him, she said, adding that he wanted to talk to her husband about a job. Another man also was present.
After they were talking for about 10 minutes, gunfire erupted and Vargas was struck. He died later at the hospital. 
Victor Vasquez Sr.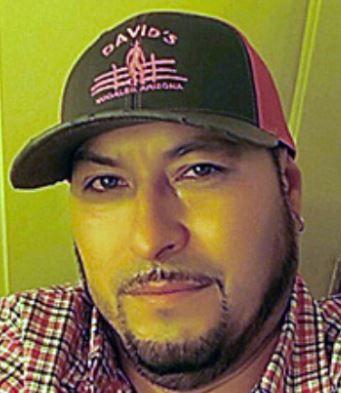 Victor Vasquez Sr. was killed Aug. 5, 2017, in a dispute that broke out around 2:30 a.m. at the Lazy V Saloon at 2812 W. Alvaro Road.
There were two shooters involved in the incident, but only one has been identified. The identity of the second shooter is still unknown and that person is still outstanding. 
"He was my best friend," Vasquez Jr. said of his father, whom he described as a fun-loving spirit.
"If there was a party, he was in the center of it."