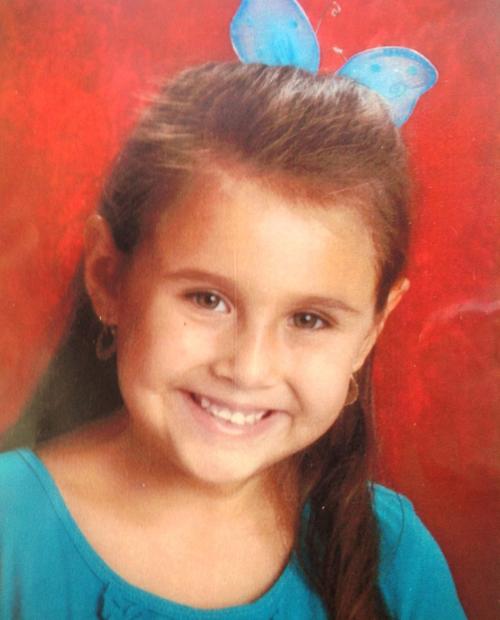 More than five years after Isabel Celis went missing from her bedroom in the middle of the night, Pima County medical examiners have officially ruled her death a homicide.
The heavily-redacted autopsy report, which was released Tuesday, says that the 6-year-old's cause of death was "homicide by unspecified means."
Human remains discovered in a rural area of Pima County in early March were matched to Celis through DNA testing, according to the report.
The bones that were recovered were redacted from the report, but an included chart of a human skeleton show part of a pelvis and several skull bones that are a darker color than the rest of the body. The report also mentions an upper jawbone and six teeth, that were compared to Celis' dental records. While the comparison didn't produce a match, it showed that the person "cannot be excluded" as Celis, the report shows.
The autopsy began March 4 and included pathologists, forensic anthropologists and Tucson police employees, who at one point, returned to the location the remains were found to collect more evidence, the report says.
A group of officers performing a "hands and knees search" of the area discovered something of value, which was sent to the Pima County Office of the Medical Examiner. It's unclear from the redactions in the report what was collected from the scene.
Two days later, the autopsy continued and staff conducted "analyses" in order to construct a biological profile, determine how long ago Celis died and search for evidence of trauma that occurred near the time of her death, the report says. The analyses continued for nearly a month, after which a sample was sent to TPD for DNA testing.
Celis went missing from her home on the night of April 20, 2012.
Her father, Sergio, reported her missing the next morning after he and his sons searched the house and the oldest boy found her window open with a screen laying in the backyard, the Star previously reported.