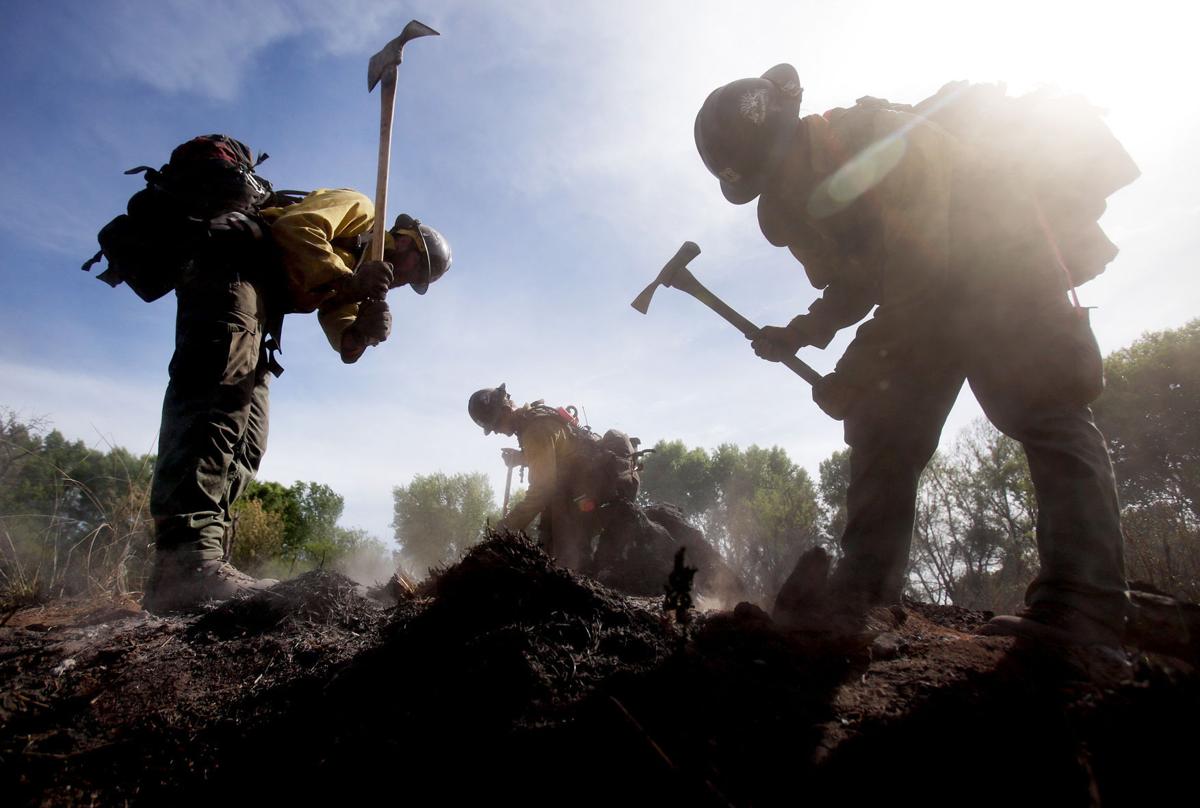 The exploding targets implicated in the 46,000-acre Sawmill Fire, as well as in other recent incidents locally, may soon be illegal to use or sell in Pima County.
That's according to the text of a proposed ordinance the county supervisors will likely consider soon. On Tuesday, the board unanimously directed staff to publicly advertise the ordinance for 15 days before it's considered for adoption, as required by law.
As currently written, the ordinance would make it unlawful to "sell, offer, or expose for sale, explode or possess any exploding target, or any chemical or material intended to be used as an exploding target."
Violation of the ordinance would be a Class 1 misdemeanor, and violators who cause "economic loss to any person" may be liable for "restitution to be paid by the defendant to any person who suffered" that loss.
In the Sawmill Fire, an off-duty Border Patrol agent admitted to starting the blaze near Madera Canyon after igniting Tannerite, an explosive powder commonly used in target shooting. The fire cost roughly $8.2 million to contain, according to a May 5 report from the National Interagency Coordination Center, the last to reference the incident.
The earlier 50-acre Molino Fire on Mount Lemmon was also caused by exploding targets, according to County Administrator Chuck Huckelberry. Coronado National Forest spokeswoman Heidi Schewel told the Star that the fire was started "by rifle target shooting when a ricochet bullet landed in a spot of tall grass." 
Sgt. Chris Rogers, a Sheriff's Department bomb technician, recounted a 2015 incident in which a local garage was set on fire during the manufacture of exploding targets, one of a number that the bomb squad has investigated.
"This is no different than prohibiting fireworks in Pima County, which we already do by ordinance," Rogers said. "These items do cause fires, they do cause injury."
He said their intended use in long-range target practice outdoors presents an unreasonable fire risk, and pointed out that other products can be used at indoor ranges without that risk.