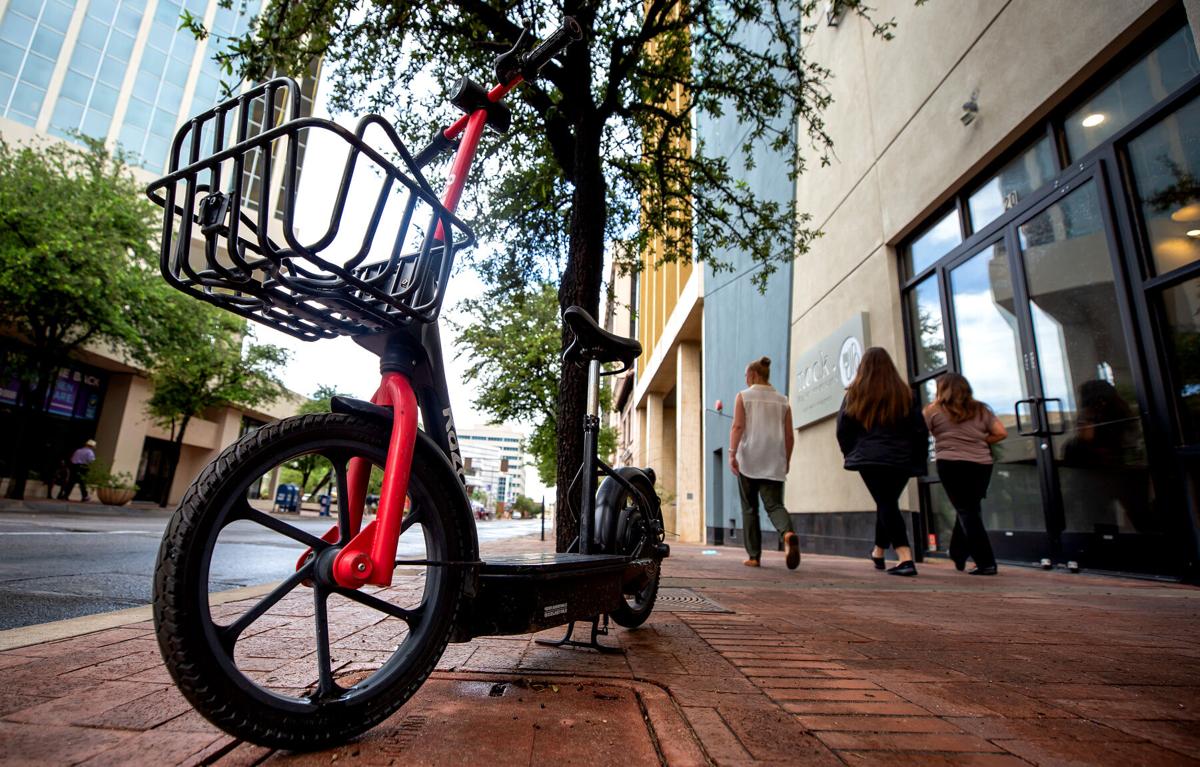 Tucsonans used to scootin' around town on electric scooters can rejoice.
The city's e-scooter pilot program, which introduced the city to the pay-as-you-go mode of transportation in September 2019, will be made permanent on Thursday, Aug. 12.
"The city of Tucson Department of Transportation and Mobility selected Spin and Razor to participate in a 12-month e-scooter program that includes enhanced safety and education requirements," a press release said.
According to the city's numbers, during Tucson's pilot program, riders averaged 650 e-scooter trips per day, which totaled to more than 430,000 total trips taken during the pilot program's duration.
Krista Hansen, lead planner at the transportation department, said the 12-month contracts include an option for the city to extend the program up to three additional years.
Hansen noted each company will supply up to 500 e-scooters in town, with the option to deploy more if ridership goals are met.
For each ride, 20 cents will be collected by the city.
"And there was a $4,000 application fee, plus a $15,000 annual permit fee," Hansen said.
The city's partnerships with Spin and Razor will include new safety and education requirements and will require the companies keep their devices from clogging sidewalks and other thoroughfares.
Part of that call for safety will be visible infrastructure, such as "parking corrals" on sidewalks in "high-ridership zones" such as Fourth Avenue, Downtown and around the University of Arizona at Main Gate Square.
Staff from Park Tucson, the city's parking enforcement division, will monitor and, if needed, ticket improperly parked scooters in these zones, said Hansen.
Additionally, the program calls for the companies "to test out new sidewalk-riding detection technology."
As part of that initiative, Spin, a San Francisco-based company owned by Ford Motors, will roll out its Spin Insight Level 2 model, which includes a sidewalk-riding detection technology, Drover AI.
"The scooters will make an audible sound to tell riders to correct their actions," according to the release. "Riders will also receive an in-app warning informing them that sidewalk riding is prohibited."
Per the city's release, Razor, who had been included in the pilot program, and Spin, a newcomer to the Tucson market, were chosen from a pool of four applicants.
"The selected companies demonstrated in their applications the ability to meet Tucson's strict operational, safety and equity guidelines," the report said.