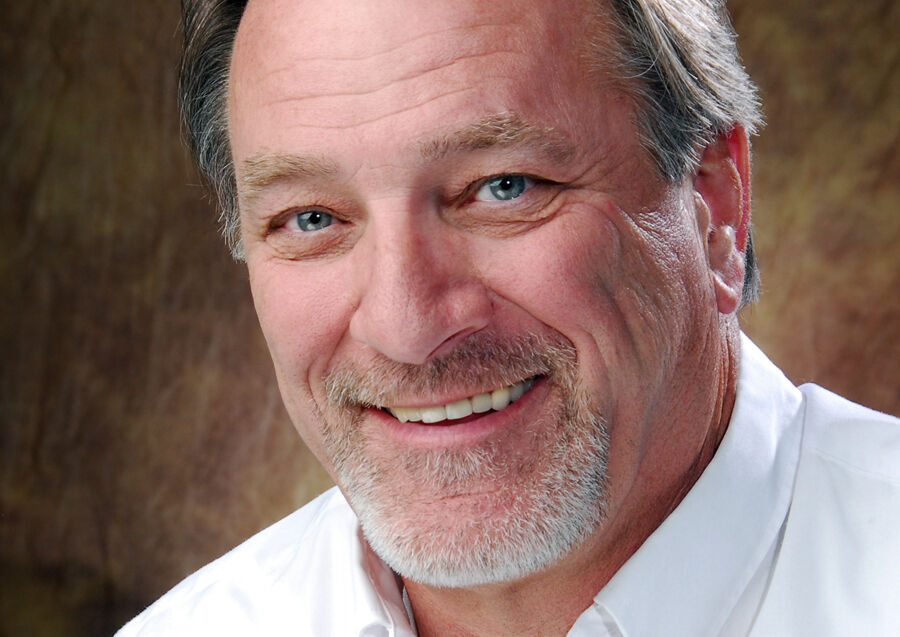 Former TUSD Governing Board member and president Michael Hicks died Tuesday of COVID-19 after a month in the hospital.
Hicks was on the TUSD board from 2011 through 2018. He lost a bid Nov. 3 for a seat in the Arizona House of Representatives representing District 10.
Hicks, 62, was admitted to the hospital on Dec. 12 and was in the ICU since Dec. 15. He is survived by his wife Leesa Burt Hicks, his son Michael, 26, and daughter Danielle, 22.
Tucson Unified will hold a memoriam tribute to Hicks at the next Governing Board meeting Jan. 19.
Hicks was raised in Tucson and attended TUSD schools as a kid.
Although Hicks was best known for his time on the school board, his friends knew him as Az Stubbs, in reference to a woodshop accident at Cholla High School that cut the tips off every finger on his right hand when he was 16. He immediately ran to the principal's office but later managed to finish the chess board he was making, which is still in his home today.
The jacket he wore doing charity motorcycle rides with the Thunder Mountain Moose Riders, the local Moose International chapter, had the moniker Az Stubbs on the back.
Hicks was always doing something, says his wife, Leesa. He worked at Sun Tran and taught computer science at Pima Community College. He taught motorcycle safety classes. And even found time to spray his neighbors' yards for weeds.
"He was a genuine, good-hearted, caring person," she says. "He gave his all to anybody that needed. He'd give you the shirt off his back if asked for it. He was one of a kind, very caring and loving."
During his time on the board, Hicks often spoke of the need to improve the district's enrollment numbers. He was also known for his opposition to TUSD's Mexican American Studies program, which was later banned by the state — a move that would be declared unconstitutional.
Former TUSD board member Mark Stegeman says Hicks was instrumental in removing former Superintendent H.T. Sanchez and a strong advocate for hiring current Superintendent Gabriel Trujillo. Hicks supported the hiring of an internal auditor and having overall budget targets, such as a minimum percentage spent in the classroom and a maximum percentage spent on administration, as well as creating a review for new policies where the public has about a month to comment before final adoption, Stegeman says.
Adelita Grijalva, who sat on the board with Hicks for eight years, said although they often didn't agree on board issues, he was always kind. She says he often put politics aside.
"He was always very quick to give a hug and smile," she said. "Even though we'd just had a really loud verbal disagreement on the dais, he would come off and say, 'Hi to your mom' and that kind of thing. So I just want to extend my condolences to everybody in our TUSD family, and to Mr. Hicks' family, who are grieving right now."
Grijalva remembers Hicks as an advocate for school sports. His daughter was a cheerleader, and ensuring there was equity in funding for all sports was important to him, she says.
Attending school community events like graduations and art programs were also important to him, Grijalva added.
"He always showed up for anything that had to do with students and celebrating students," she says.
Pilar Ruiz, who was friends with Hicks and also worked on his election campaigns, created a GoFundMe while Hicks was in the hospital to help cover medical bills.
She says he loved people and was always a good friend to her.
"He really always put the community first, and when he was on the board, he put the kids first above politics," she says. "What was best for the community, his family, the kids, anybody that he was interacting with was always first and foremost on his mind."
Contact reporter Danyelle Khmara at dkhmara@tucson.com or 573-4223. On Twitter: @DanyelleKhmara